Older Adults Gift Ideas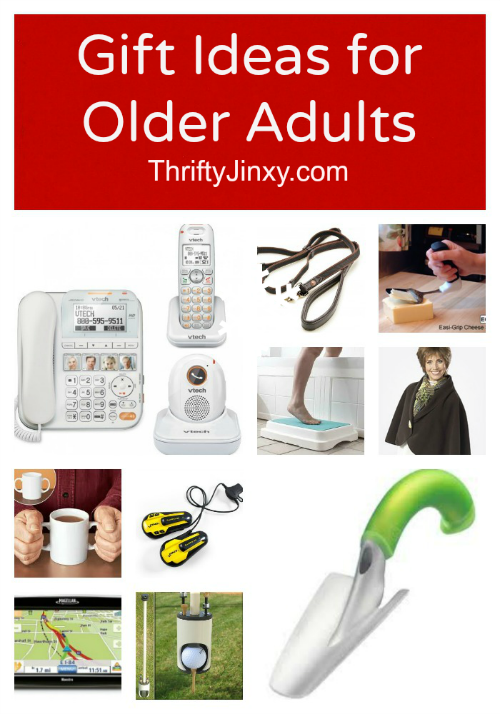 When working your way through your holiday gift list, some of the hardest to buy for can be older adults. It's hard to decide if we should go the practical route or the fun route. Do we try high-tech, or stick to low-tech? These questions can make it extra tricky and that's why Dr. Alexis Abramson, an award-winning author who has appeared frequently as an expert for NBC's Today show, CNN, CBS, MSNBC and numerous other media outlets, has compiled a list of Great Holiday Gifts for the Older Adult in Your Life.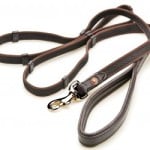 The RuffGrip® Dog Leash – This leash makes walking a dog easier for people with gripping or dexterity problems due to arthritis in the joints of their hands. The extra padding and no-slip grip is lightweight and provides extra control, while the super soft leather lining makes the leash extremely comfortable to hold.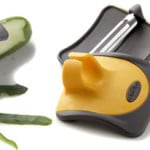 Chef'n® PalmPeeler – For those folks in your life who have hands that are aching or shaky, this peeler is amazing. All you do is Just slip your finger through the soft rubber ring on top for a natural feel and extremely easy peeling. The users hand force is also minimized due to the unique design.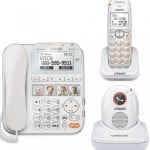 VTech CareLine ™ – Want the senior in your life to stay socially connected? Seniors are empowered to maintain active lifestyles and close relationships with this home telephone and personal communication system. This product was designed to answer seniors' daily communications needs and support hearing, dexterity or vision challenges. Features include large displays, photo speed dial, reminder capabilities, volume boost and a wearable pendant with one-button dialing that directly calls those pre-selected people who seniors communicate with most or for emergencies.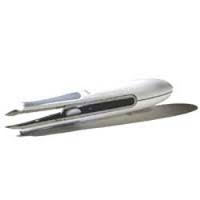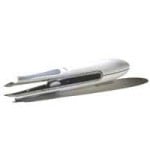 Easy Grip Slant Tip Tweezers – These tweezers are specifically designed for those with gripping and dexterity challenges. They are ready to use, right out of the easy to open package. The rounded back rests in the palm of the hand for stability and control. The comfortable, soft rubber finger and thumb grips make the tweezers easy to hang on to while they are being used. They also have precision tips with a unique gripping surface to tweeze fine and tiny hair.
The Magellan Maestro 5310 – This portable GPS-based navigation system is specifically geared toward seniors who are on the road! It features a larger screen and improved readability. This is a great gift for the older adult in your life who likes to seek out and experience new places but might need a little direction!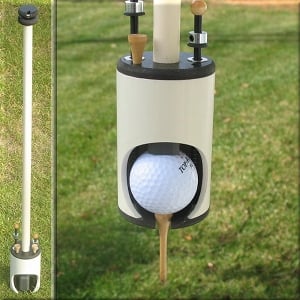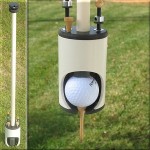 Tee Pal Pro – Having a bad back doesn't mean that your aging loved one needs to give up golf. In fact, the low-impact nature of the sport makes it an ideal physical activity for mature adults. However, there are still challenges, including bending over to tee up the ball. The Tee Pal Pro is a unique, lightweight, and ergonomic golf ball-teeing device, allowing users to remain upright so they don't have to bend over to "tee up the ball".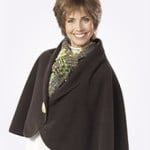 EasyWear Jacket and Pocket Cape – This versatile, practical, and super soft, Janska's EasyWear Jacket and Pocket Cape is a wardrobe staple. The minimalist design and thoughtful details, such as oversized buttons and generous armholes, can make getting dressed easier for people with gripping, dexterity, bending or reaching challenges. This unique clothing line was actually created by a caregiver who was frustrated with the scarcity of functional, stylish clothing options available to those with limited mobility.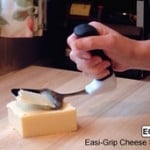 Easi-Grip Cheese Slicer – The contoured handles of this product were re-molded in a soft feel plastic, which gives a firm comfortable grip in either hand. The stainless steel tools are set at 90 degrees from the handle, keeping the hand and wrist in a neutral stress free position. Easi-Grip Knives and Kitchen Tools are super comfortable for everyone to use, but will be particularly beneficial for those with gripping and dexterity issues.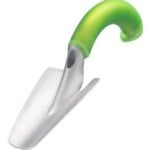 The Radius Trowel – This lightweight senior-friendly gardening tool features an innovative curved handle (called the Natural Radius Grip), making it user-friendly and comfortable even for people with arthritis of the joints in the hands. Intuitive and easy-to-use, this grip helps enable digging, even in tough soil, without putting excess strain on the hands or wrist.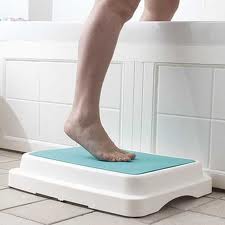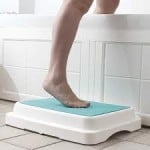 Bathtub Steps – These steps add a great deal of safety and stability when getting in and out of the bathtub. The product provides a four-inch boost, with a slip-resistant textured top and rubberized feet enabling users to confidently climb over the tub wall, even in wet conditions.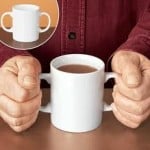 Two Handle Coffee Mug – This mug features extra large handles that allow for multiple gripping and lifting options for those with decreased dexterity. The two handle ceramic mug has a curved rim that helps prevent drips, and can be used with hot or cold beverages. The mug was designed to provide drinking independence for those with limited strength or other challenges that might prevent them from holding a traditional mug.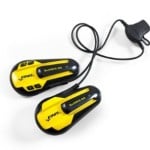 FiNIS SwiMP3 Headphones – Swimming is one of the best activities a senior can do for their body! It's easy on the joints and works nearly every muscle….all the while taxing their heart and lungs. But…no doubt – even swimming can get boring at times. Thankfully, there are these fully submersible headphones that transmit music through ones cheekbones and are said to provide a meditative rhythm to the swimmers stroke.
Do you have any older adults gift ideas to add?