What's better than delicious cookies? Cookies that also do good! That's what you get with Nunbelievable cookies. Here's our review: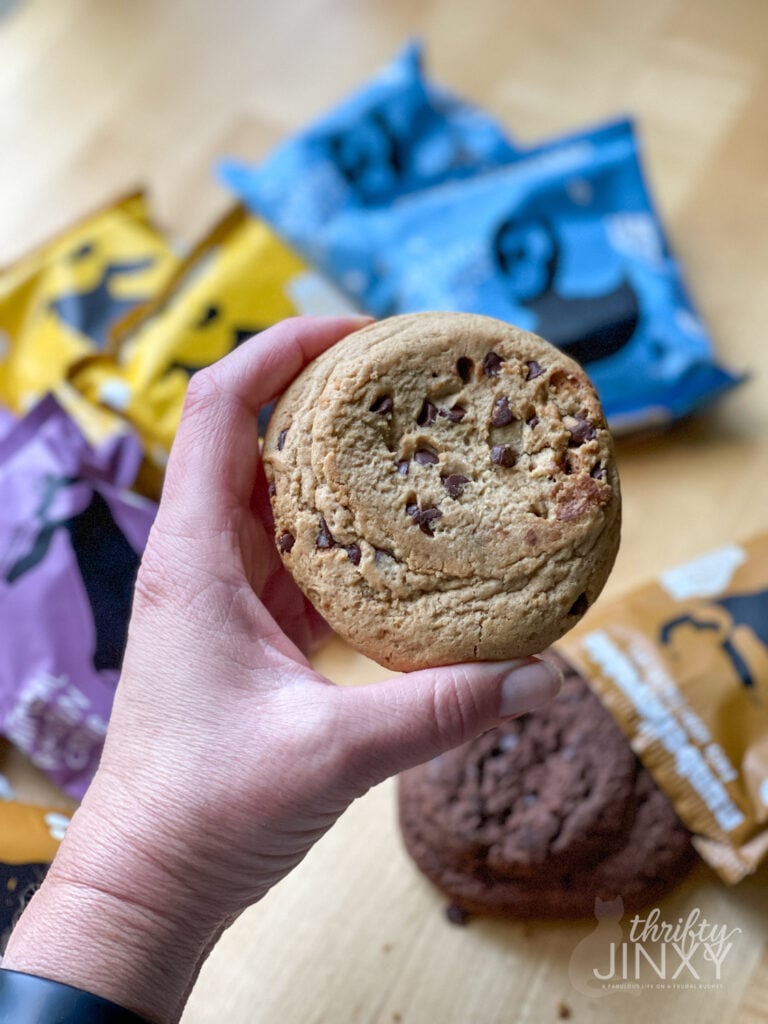 I was sent a courtesy box of cookies for this nunbelievable review. All opinions are my own.
Have you tried Nunbelievable cookies? They make cookies that are not only DELICIOUS, but also help a good cause: For every cookie sold, they donate a meal to partner soup kitchens across the country.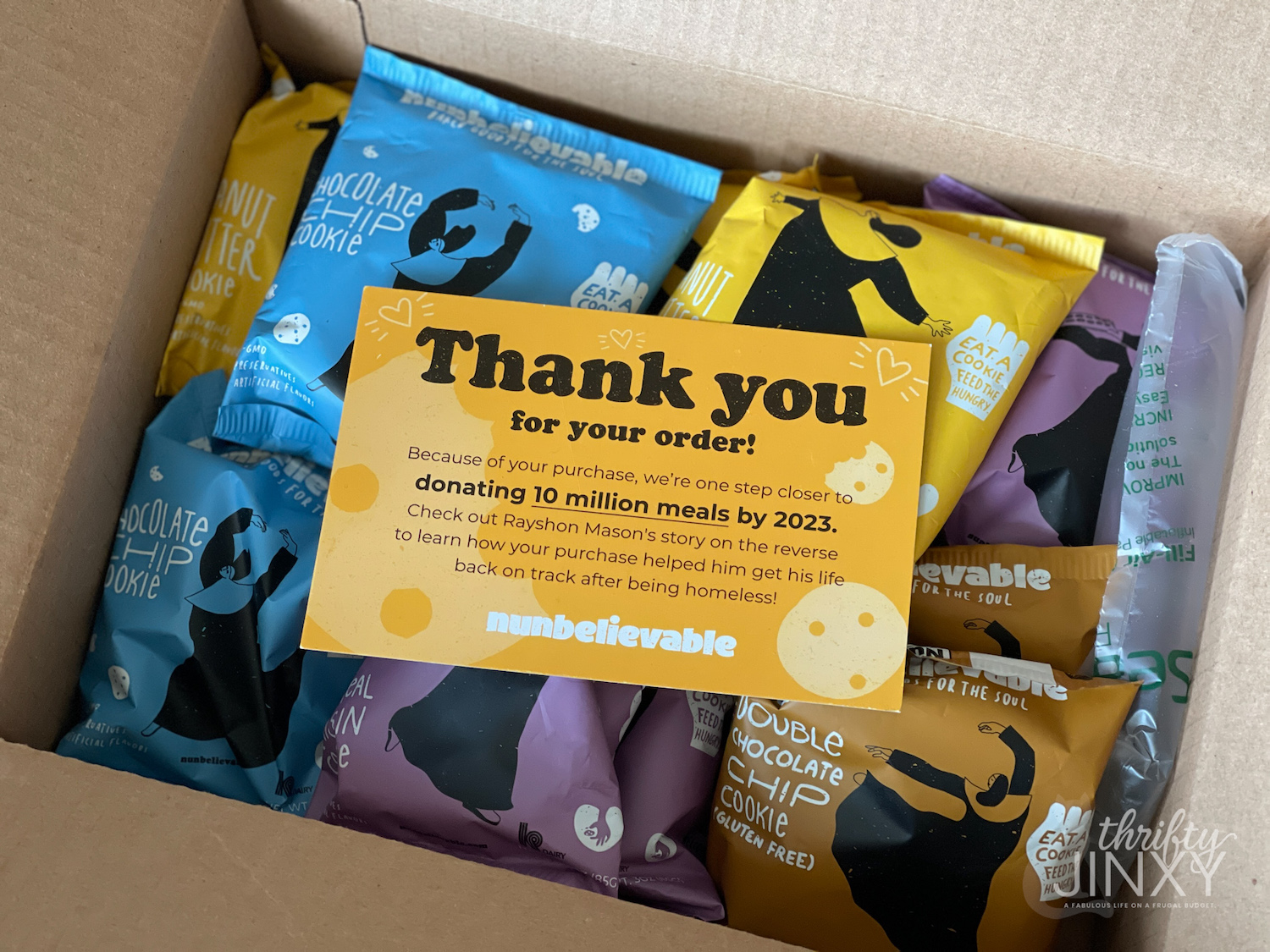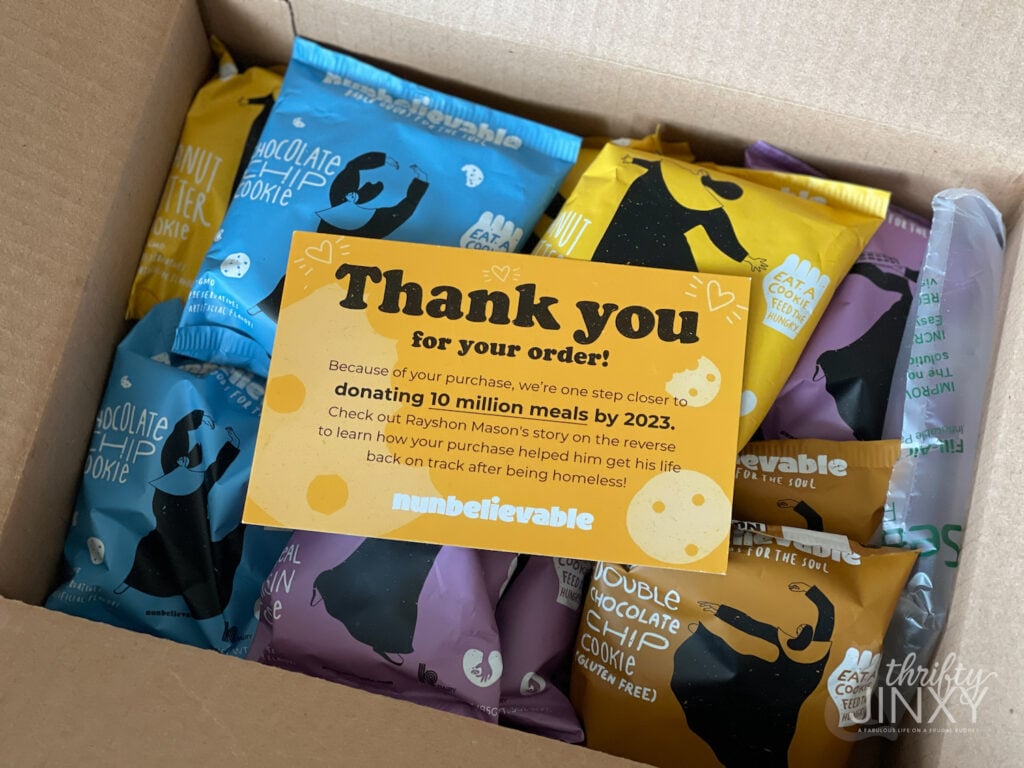 Not only that but Nunbelievable cookies are non-GMO, with no added preservatives or artificial flavors. Additionally, they offer keto-friendly cookies that are low-carb. These cookies are low-carb and gluten-free with no added sugar.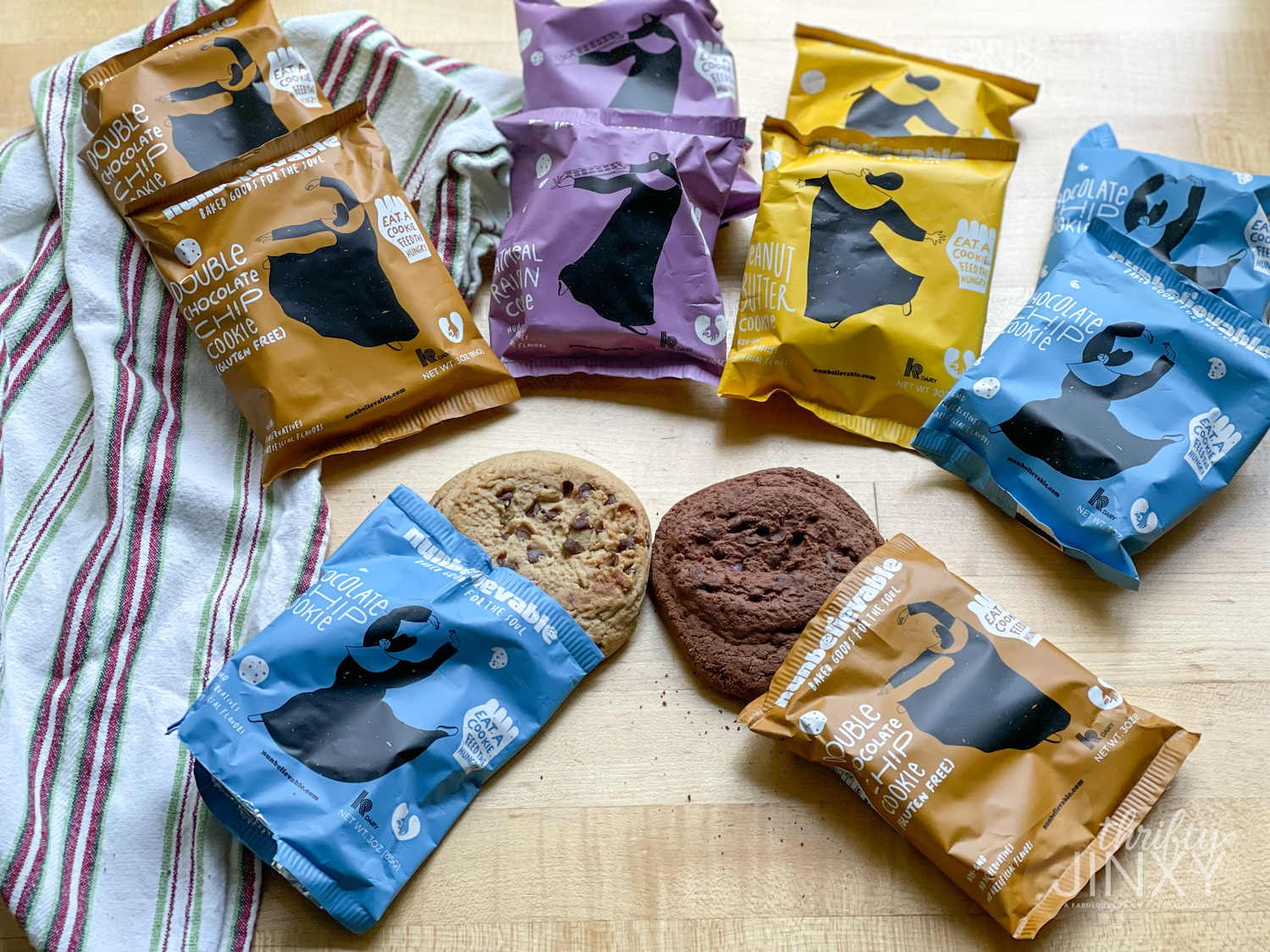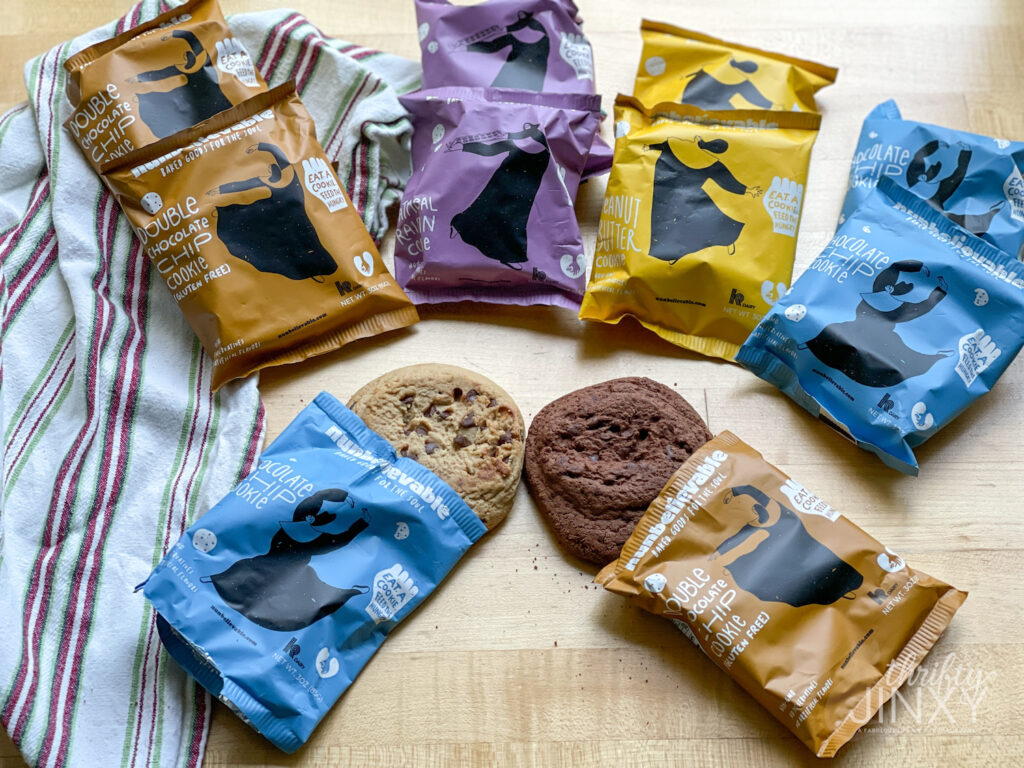 Take a look at their flavors:
Nunbelievable Cookie Flavors:
Chocolate Chip
Peanut Butter
Oatmeal Raisin
Double Chocolate Chip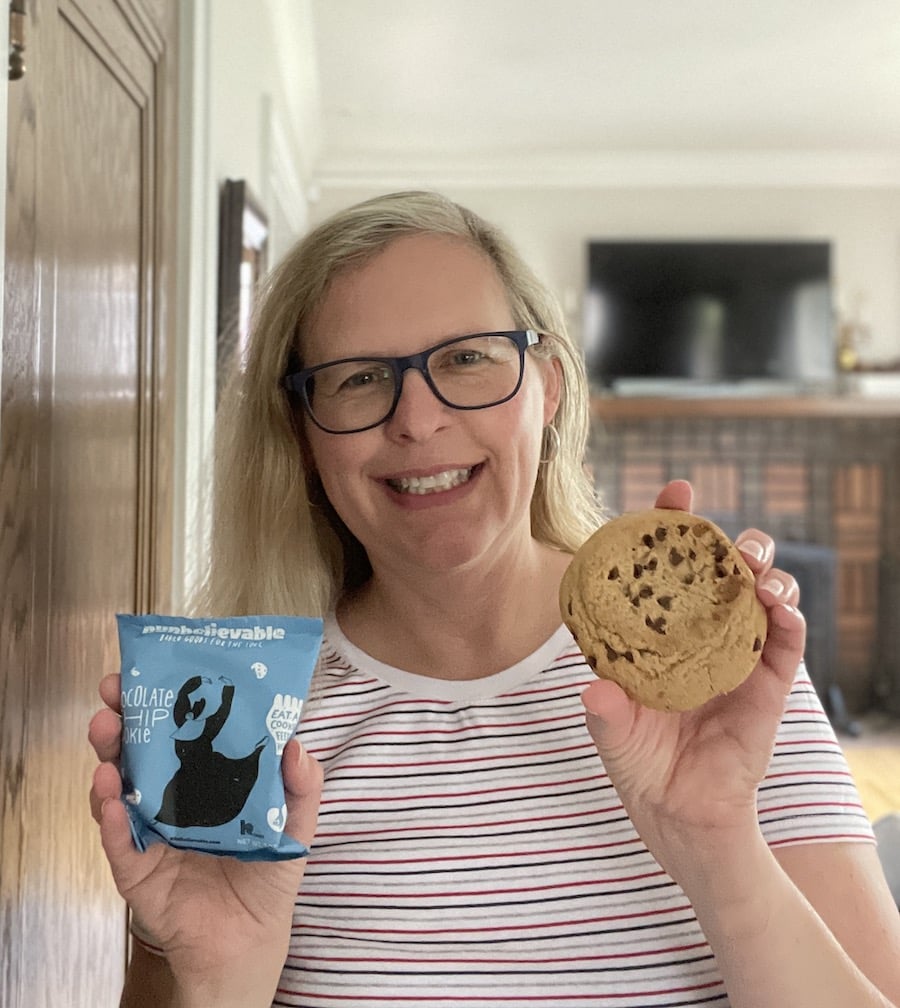 Nunbelievable Low Carb Cookie Flavors:
Chocolate Chip
Pecan Sandie
Snickerdoodle
Double Chocolate Chip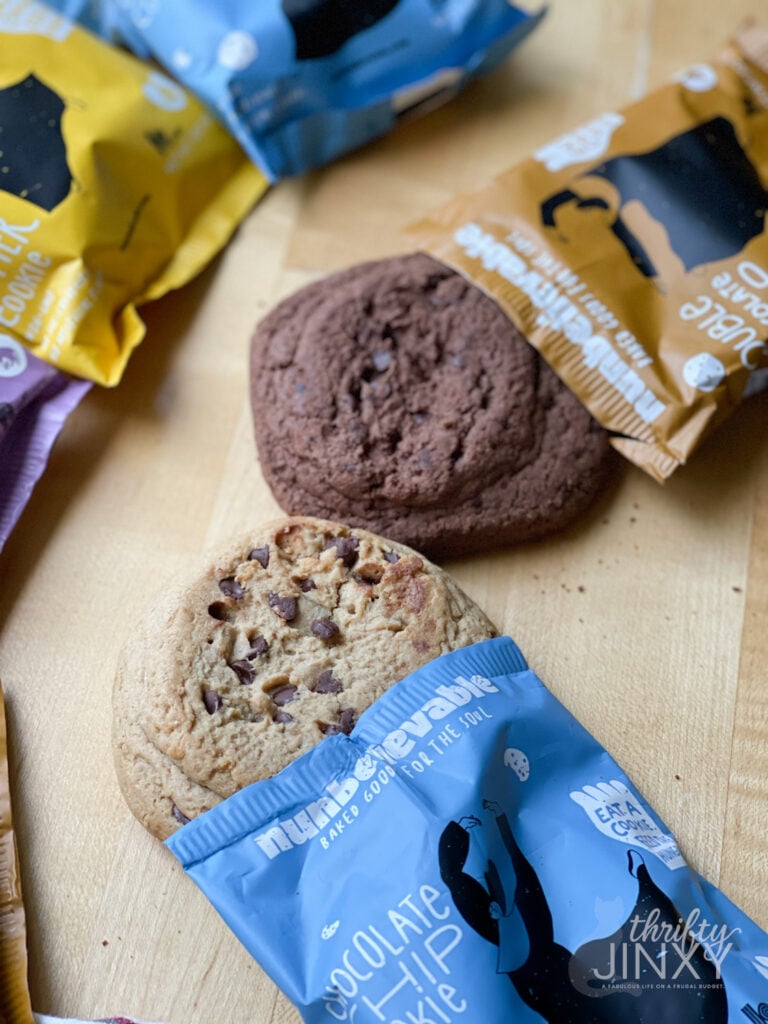 I love that you have the choice of either buying individual flavors or else you can get a variety bundle that will let you try each of the flavors before deciding which is your favorite. I like the double chocolate chip the best!
With back-to-school season in full swing, Nunbelievable is a great option for after-school snacks – a sweet treat you can feel good about.
Nunbelievable cookies are BIG, with one cookie offering 3 servings, so for school lunches you can pack part of a cookie for younger kids or maybe a whole cookie for the bigger kids with larger appetites. I'll leave that decision up to you!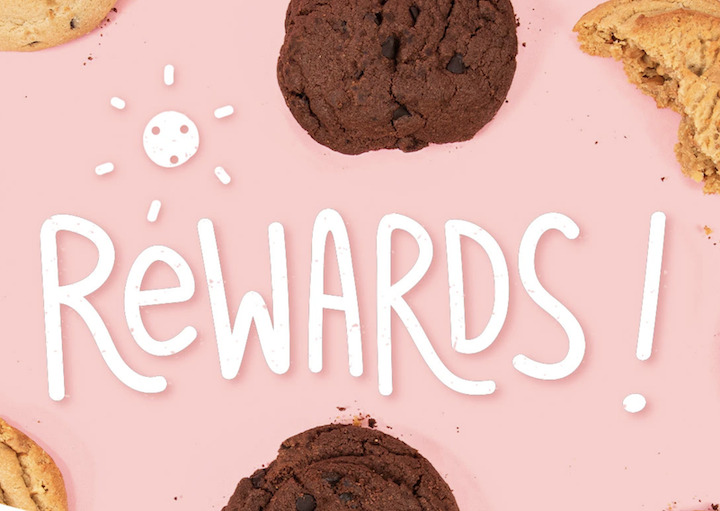 Nunbelievable Rewards Program – Cookie Perks
You can be rewarded for being a loyal customer with the Nunbelievable Rewards Program called "Cookie Perks". Just by creating an account you get 250 Nunbelievable Points! You can collect more points by doing things like following on social media, making a purchase, etc. You even get points just for having a birthday!
You can use the points you have collected to get discounts on Nunbelievable purchases.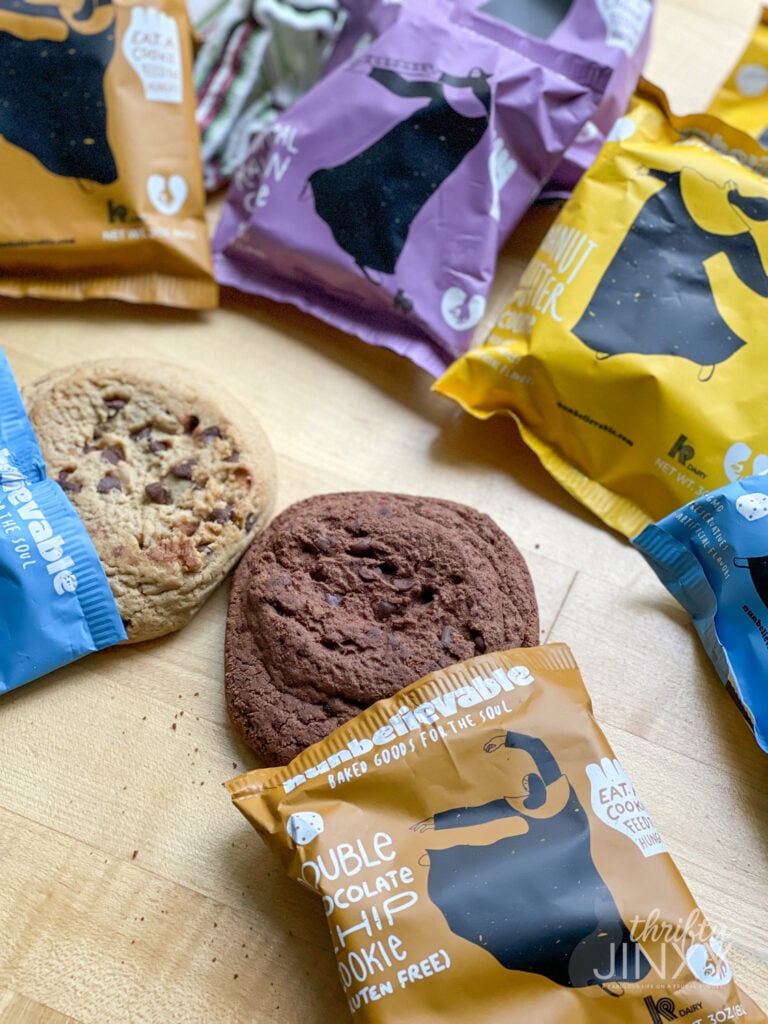 I'm not the only one who is talking about these cookies. You may have seen nunbelievable on The View or on Good Morning America. Have you tried them yet?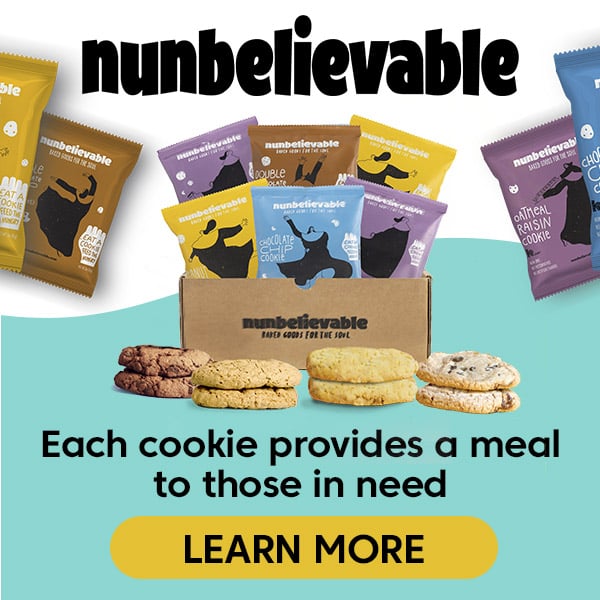 Nunbelievable Cookies Q&A:
Where are Nunbelievable Cookies made? They're baked in California.
Can cookies be purchased in stores? Currently they're only available at Nunbelievable.com.
How big are the cookies? Each Nunbelievable cookie is 3 oz. A package of Nunbelievable shortbread is 1.4 ounces.