This Nilla Kiss Pop Recipe is easy to make with Nilla Wafers and Hershey Kisses. Perfect for party favors and treats!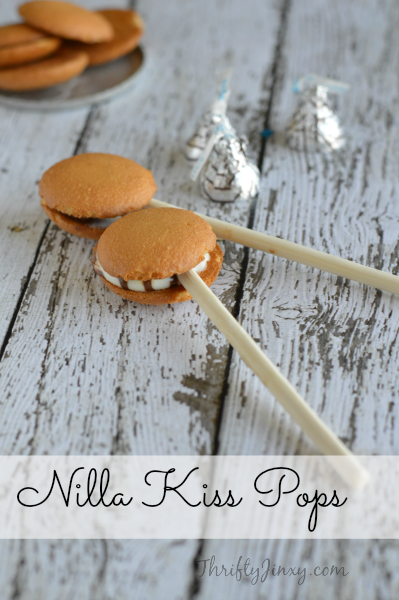 This sweet treat on a stick is perfect for party favors or party treats for kids AND adults. The crispy cookie and creamy chocolate makes a yummy combination. And they look cute too!
To use as favors, just wrap in plastic wrap and tie with a ribbon around the stick.
For a party centerpiece, place a dozen or so in a short glass or vase.
You can play around and use any variety of Hershey Kiss, but I think the Hershey Hugs looks especially cute!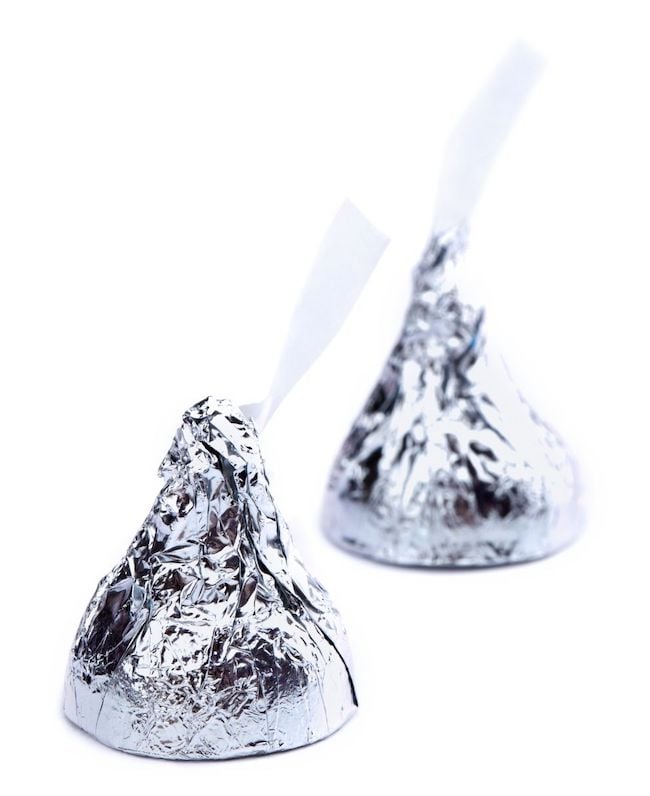 Nilla Kiss Pop Recipe
Nilla Wafers (or similar cookies)
Pop Sticks
Hershey Kisses
Heat oven to 350 degrees.
Line a shallow pan with cookies – flat side up. Place a Hershey Kiss on top of each cookie.
Place in oven for about a minute, or until chocolate starts to melt. Keep an eye on them and don't wait too long!
Remove from oven, press stick into each Kiss and press a second cookie on top of each.
Allow to cool completely. (You can speed up this process by placing them in the refrigerator.