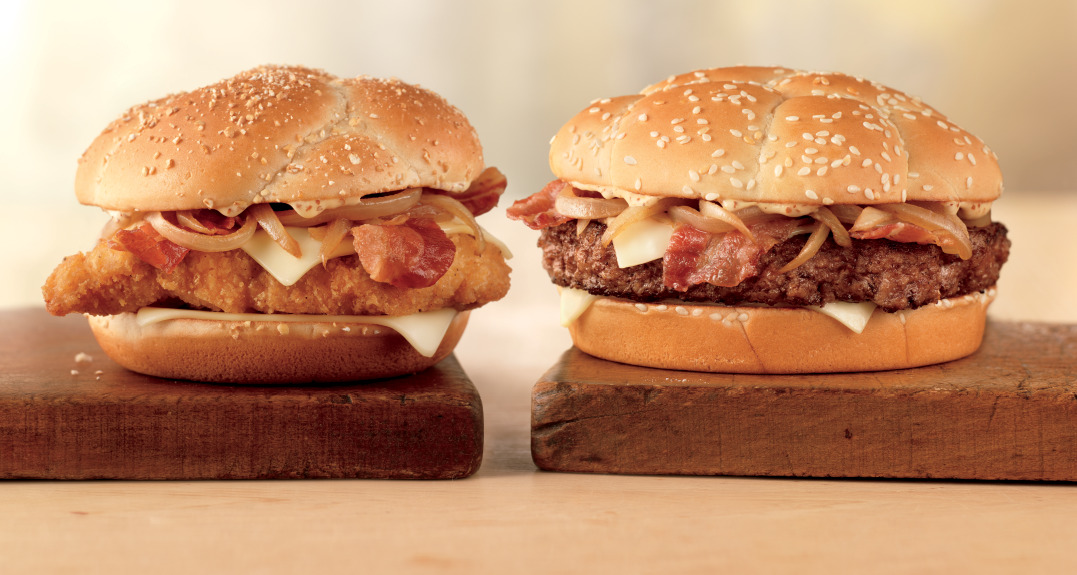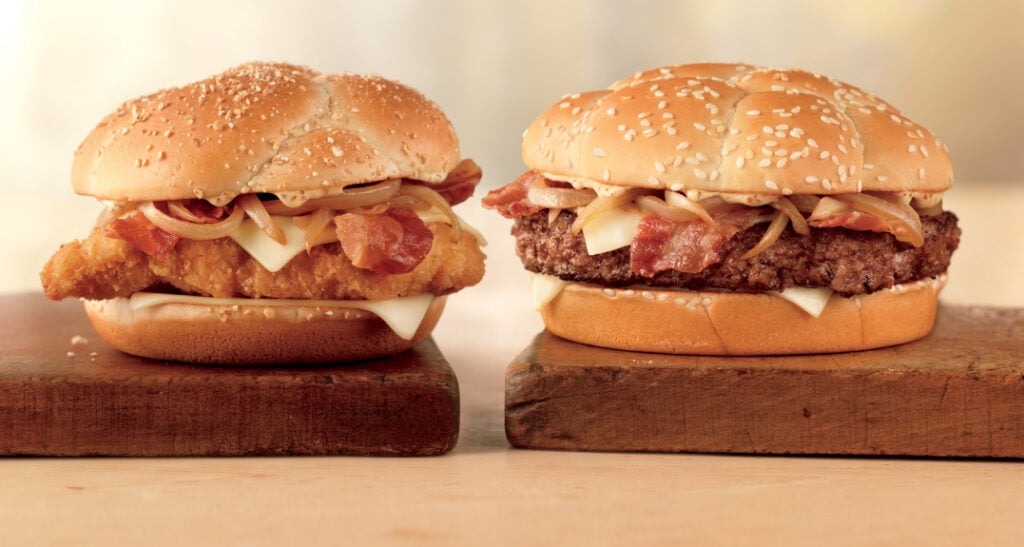 McDonald's has a new addition to their menu for fall, the Cheddar Bacon Onion – or CBO for short. These new sandwiches are topped with white cheddar, grilled onions, hickory-smoked bacon and a creamy mustard sauce. It can be ordered as the Angus burger OR as a grilled or crispy chicken sandwich.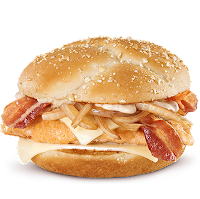 I am a BIG fan of grilled onions, so I was anxious to try the new CBO. So anxious, in fact that I tried both the Angus AND the grilled chicken. I loved all the toppings. The onions were nice and caramelized and the creamy mustard sauce is zesty and tasty (and I'm usually not crazy about mustard sauces.)
While both the Angus and chicken were delicious, I preferred the chicken. I like that I feel like I'm eating something extremely decadent, but it actually has only 480 calories. Considering that is with bacon, cheese AND creamy sauce, it's not too bad in my book. It's definitely worth the calories!
McDonald's CBO Ingredients:
Quarter Pounder 100% Beef Patty
White Cheddar Cheese
Thick Cut Applewood Smoked Bacon
Onion Reduction Sauce (Caramelized Onions)
Creamy Mustard Sauce
Bun