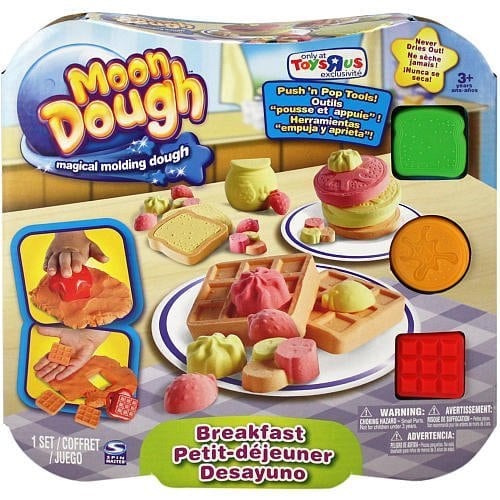 UPDATE: So, it's been over six years since wrote this review about Moon Dough and some of you might be wondering what ever happened to Moon Dough…. You can no longer find it in stores.
Currently the product that is basically a new, updated and BETTER version of Moon Dough is Play Sand. You can read our review below that shows some of the drawbacks of Moon Dough and, thankfully, a lot of these have been addressed with Play Sand.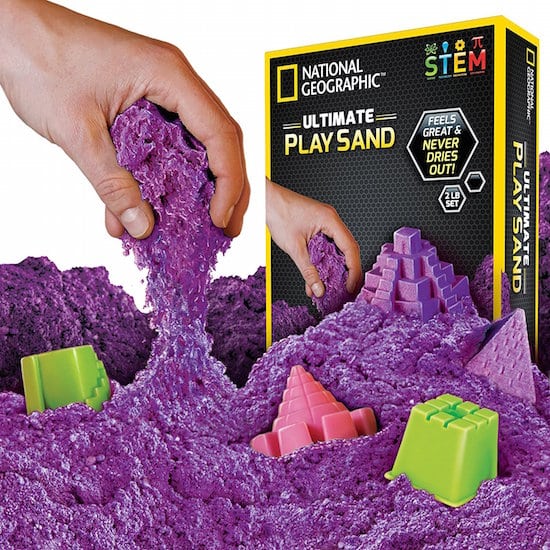 My original Moon Dough review:
Almost exactly one year ago, I wrote a review about Moon Dough, a new and unique molding compound for kids that never dries out, so you can use it over and over again. We had lots of fun testing out Moon Dough back then, but I had one major complaint. It left little tiny flakes of compound all over the place and they stuck to everything with static electricity. I got tired of cleaning up the mess and Moon Dough was relegated to the closet for good.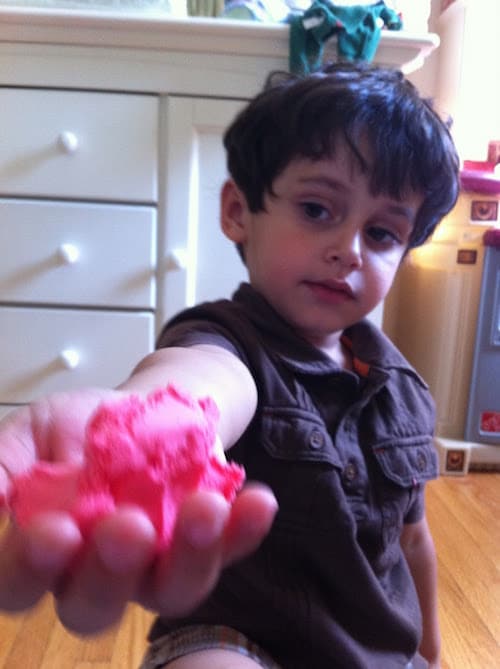 Well, there is big news in the world of Moon Dough. They listened to my review as well as the reviews of many, many others and have completely redesigned the formula. Not only are there NO FLAKES (yipee!) but it is also easier to mold.
Don't you like it when a company listens to its customers and makes changes? Once we heard about the new formula we were happy to give Moon Dough a second chance.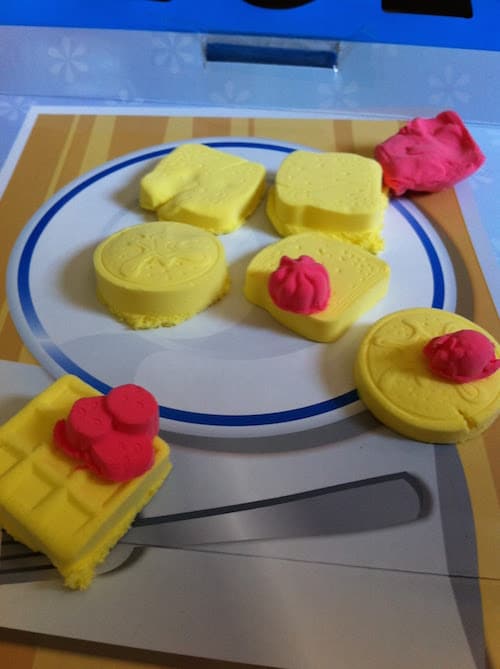 We received the new Moon Dough Breakfast Set to try out. The set comes with two different kinds of molds (super-fun stamping "push and pop" molds and twisty molds) to make breakfast foods like pancakes, toast, and waffles along with toppings.
It was so much easier to manipulate this new Moon Dough and I really appreciated that it was easier to clean up. I just used the big ball of moon dough to touch and pick up any little pieces that were left around.