Saturday, April 11th, is National Pet Day. While doing research, I found a lot of different days for "National Pet Day". So even though Saturday may not be the official official pet day, I figured that EVERY day is a great day to celebrate our pets. In honor of the special day (whenever it is) I wanted to fill you in on a few new pet products we recently found out about.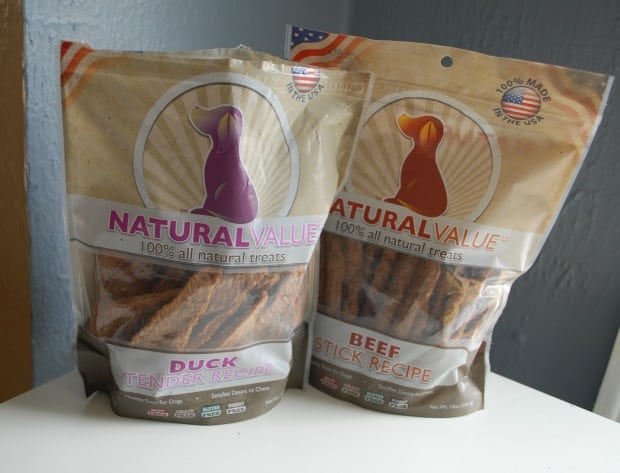 NATURAL VALUE™ pet treats are affordable, USA-Made dog treats. If you're concerned about the dangers from dog treats made overseas, you'll be happy to know that they are 100% Made in the USA. They're available in Chicken and Duck and are great for chewers. They contain no soy, no wheat, no grain, and no gluten. They are even a Pet Product News International Editor's Choice Award Winner! Toby loved these treats and my cats wanted to get in on the treat action too!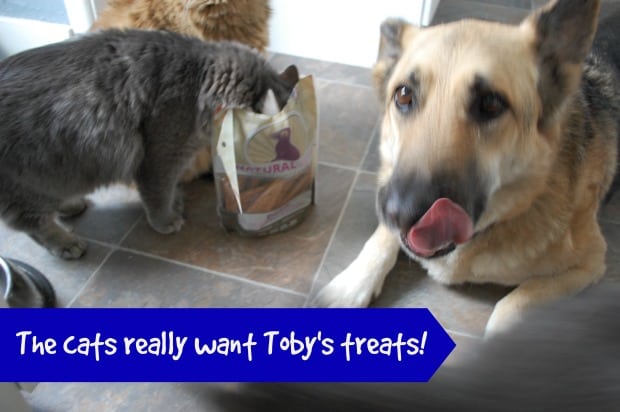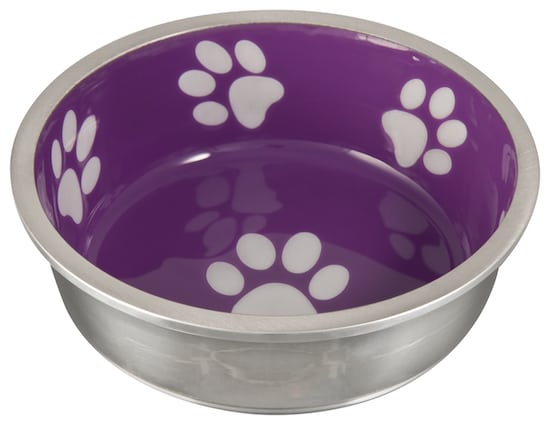 Robusto Pet Bowls are extremely durable. These olid, thick stainless steel bowls are designed for ultimate durability. They have even been tested by running a truck over the bowl resulting in NO dents or scratches! The are available in a variety of colors and designs in XS (cats), S, M, L.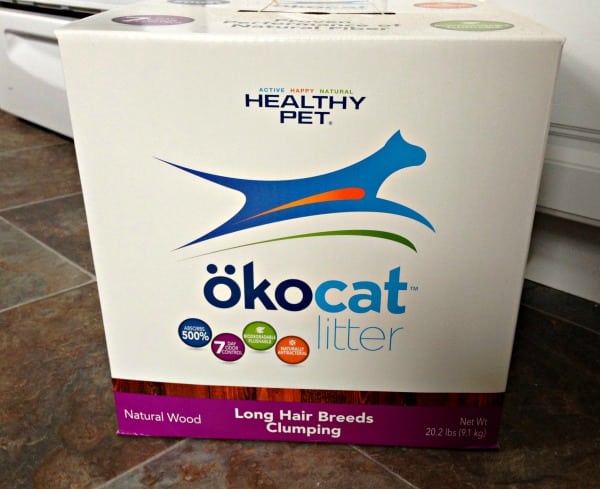 ökocat Natural Wood Long Hair Clumping Litter is specially designed for long-haired cat breeds that tend to get cat litter stuck in their fur. I look forward to trying this with my cat Lucky because I have had way too many occasions of chasing her around with a wet paper towel and/or scissors to clean off "pieces" stuck to her fur! ökocat's Natural Wood Long Hair Clumping Litter is made of dense, whole clumping pellets that won't get carried out of the litter box. This highly absorbent litter (holding up to 500% its weight in liquid) is ideal for finicky, long-haired cats who prefer the soft feel of the mini-pellets on their paws. Boasting 7-day odor control, this natural cat litter's anti-bacterial properties also benefit delicate systems. ökocat Natural Wood Long Hair Clumping Litter is available in 3 sizes: S (8.4 lb, SRP $8.99), M (13.5 lb, SRP $13.99) and L (20.2 lb, SRP $19.99).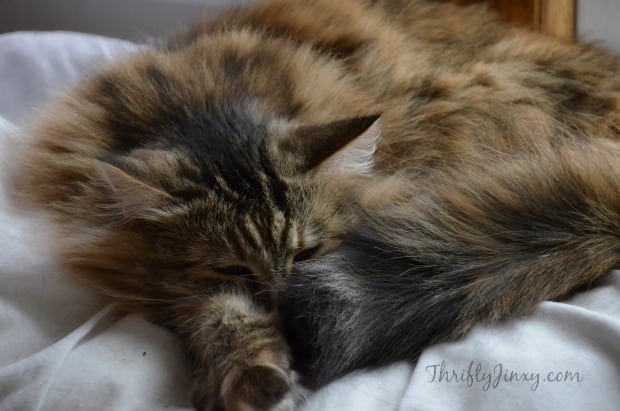 On the topic of "pet waste" we also have a dog solution – Bensie Boy Dog Poop Bags. I had been buying Toby's bags on Ebay, but these bags, available on Amazon, are a much better buy – especially because they are good quality. A value bulk order includes 36 rolls, giving you 720 doggie poop bags, along with a bone shaped dog poop bag dispenser for only $17.99 with FREE Amazon Prime shipping.. They also support a good cause by donating a % of every product sold to a different rescue center each month. So, you'll be getting a solid product, and help save a helpless furry friend.