Make a simple raspberry syrup to mix with sparkling water to create a delicious and refreshing summer drink!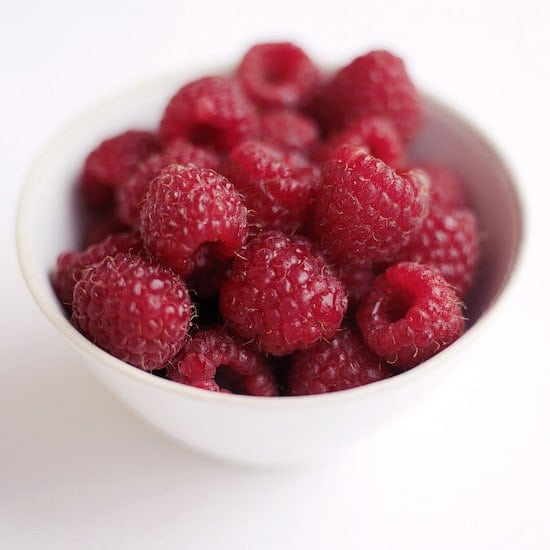 I recently set out on a fun summertime mission….to create a new drink recipe. Inspiration for the recipe was easy. I LOVE raspberries. However, I had a bit of a setback this summer.
I usually have a TON of raspberries in my yard, but last year the bushes were getting out of control. So…..I cut them back….WAY back.
Unfortunately, I must have cut them back too much because they didn't bloom this year. Look how sad they look: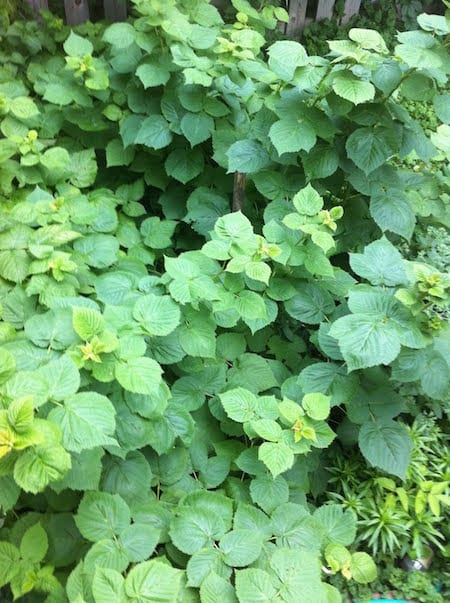 Luckily, my wonderful next-door-neighbor came to the rescue. Earlier this week he showed up with a nice big bowl of fresh raspberries. Just looking at the picture makes me hungry!
Sparkling Raspberry Drink Recipe:
Now for my recipe!!! It's really quite simple to do.
First rinse 1 cup of raspberries and place in a dish with a cover. Sprinkle 1 teaspoon of sugar over the berries. Shake well. Cover the dish and place in the refrigerator for at least an hour.
Once you take it out,the raspberries should have begun to break down and create a nice syrup with their juices.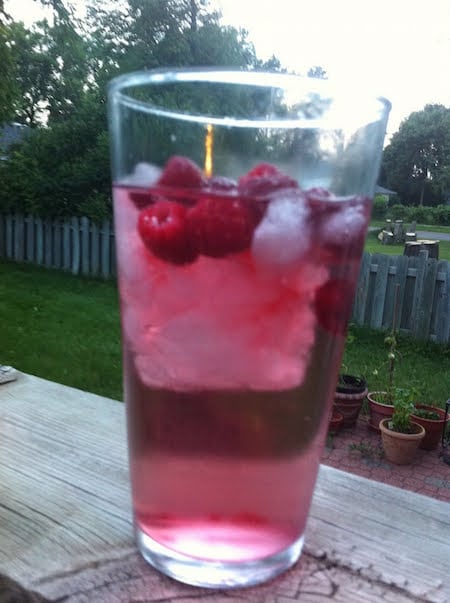 It's time to assemble the drink. Fill a large glass 1/3 full with crushed ice. Then top with a heaping tablespoon of raspberries and syrup. Then fill the rest of the glass with your favorite flavor of Sparkling Water (raspberry flavor if you can find it). ENJOY!