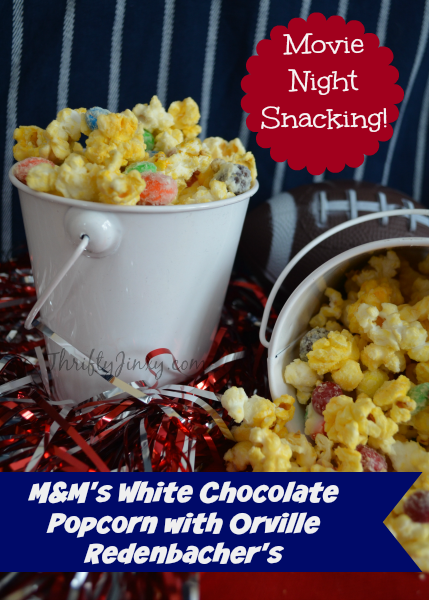 One of my favorite parts of of movie night, whether it's at the theater or at home, is the snacks! Popcorn, candy, nachos, soda – they're all good when it's time to sit down and watch a flick.
The advantage to a home movie night is that you aren't limited to what's available at the concession stand and can really get creative with your cinematic treats. Another way you have more choice with a home movie night is that you aren't limited only to movies that are currently in the theater. Your options for movies are almost endless.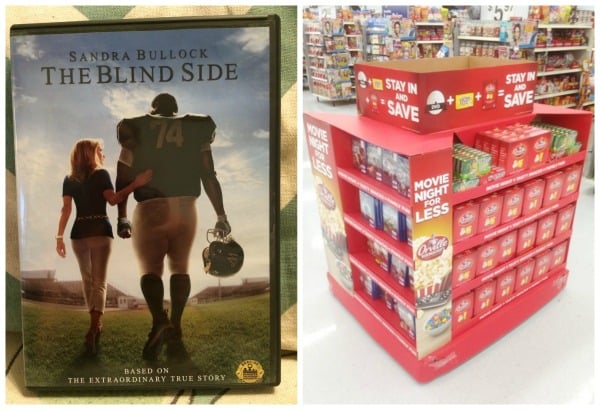 If you visit one of these select Walmart stores right now, look for this special pallet featuring M&M's®, Orville Redenbacher's popcorn and Warner Brothers movies on sale at a discounted price. Some of the Warner Brothers movies included are The Dark Night, Ghost, Green Lantern, Braveheart, Gran Torino and lots more. We chose The Blind Side, starring Sandra Bullock. I have seen parts of this movie that I enjoyed so I was glad to be able to finally see the whole movie! While there I of course also chose M&M's® and Orville Redenbacher's to add to my cart for movie night snacking.
I love a movie night snack that is sweet and salty all in one bowl. This M&M's® White Chocolate Popcorn Recipe with Orville Redenbacher's combines the perfect movie snacks of popcorn and chocolate candies into one fun snack. It's also a great snack for tailgating, which goes perfectly with the football theme of The Blind Side. I do have to warn you, however, that this snack is extremely addictive! I have a hard time stopping once I get started!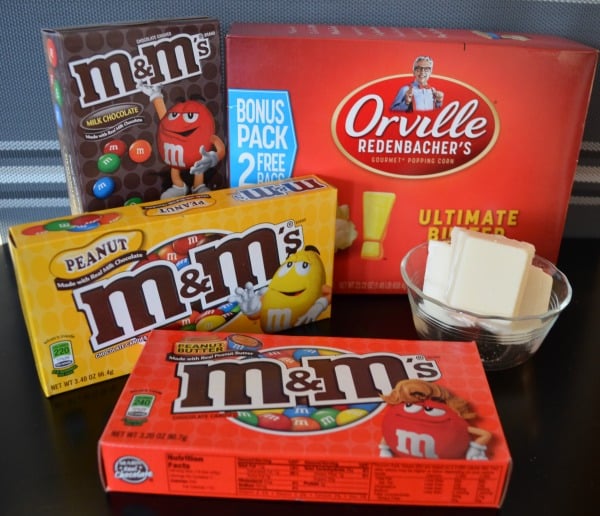 M&M's White Chocolate Popcorn Recipe
INGREDIENTS:
1 Bag Orville Redenbacher's Popcorn (I used Ultimate Butter flavor)
1 cup M&M's® (I used a mixture of plain, peanut and peanut butter)
6 ounces white melting chocolate/almond bark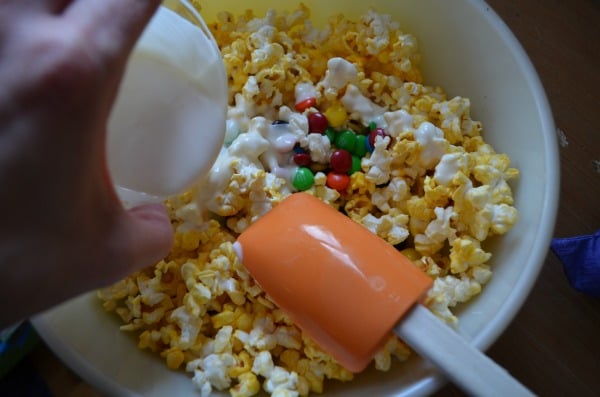 DIRECTIONS:
Pop the bag of Orville Redenbacher's popcorn according to package directions.
Prepare a cookie sheet with a piece of wax paper on top.
Mix popcorn and M&M's® in a large bowl and set aside.
Place white chocolate in a microwave safe bowl and heat for one minute. Stir. Continue heating 15 minutes at a time until fully melted.
Slowly pour chocolate onto popcorn/M&M's®, mixing as you add it.
Spread mixture out on waxed paper. Let cool.
Break apart any large pieces and serve.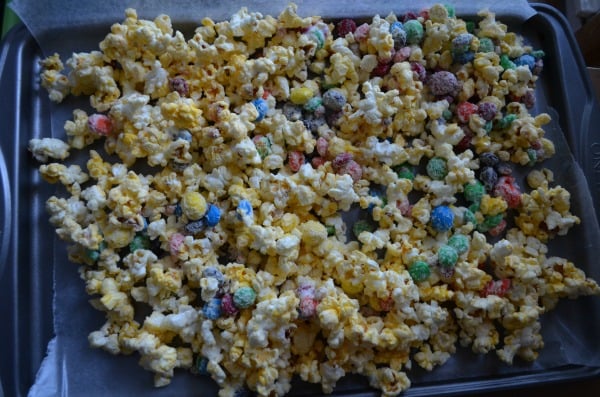 Of course you can feel free to play around with this recipe and add or change up the ingredients. I'm thinking I would also like to try this with the Orville Redenbacher's. Another good option would be to add in some peanuts or some broken pretzels. And you could even switch up the white chocolate for milk chocolate and have a super chocolately treat!
What is YOUR favorite movie night snack?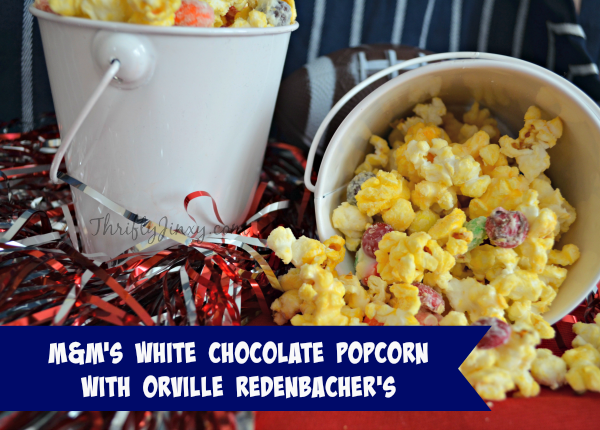 #MovieNight4Less #CollectiveBias