Hear from the hilarious Lea DeLaria, the Voice of Miss Fritter in Cars 3, as we talk about her role in the movie and Miss Fritter's Racing Skoool.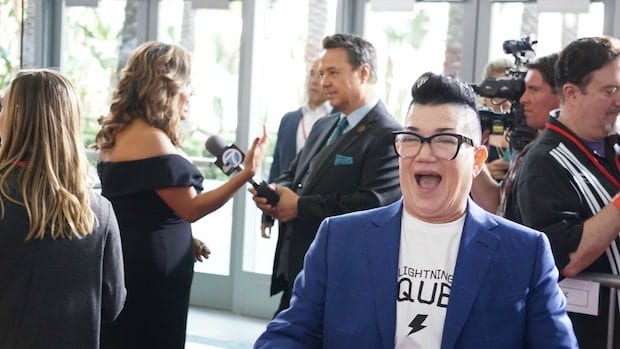 When Lea DeLaria walks into a room, she brings in a whole lot of energy with her.
We LOVE her as the voice of Miss Fritter in Cars 3 and she is just as fun in person!! Not only is she hilariously funny and quick with the jokes, but she is super positive and has plenty to say on any topic.
Even her reaction to entering the interview room to the applause of the bloggers waiting to talk to her was THE BEST! Look how excited she was!
What you can't see in the photo is her saying, "I'm so excited! I love you guys!" (Yes, it feels pretty good to hear Lea say she loves us!)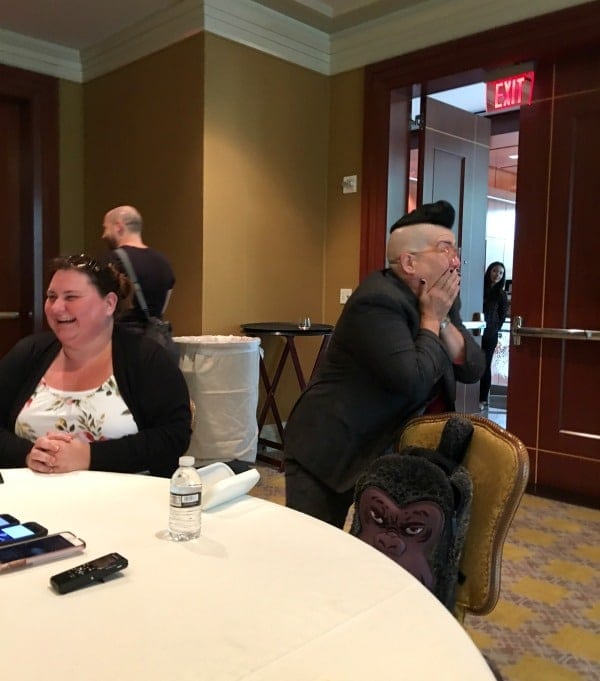 I'm hoping you already saw Cars 3 in the theater, but if not, CARS 3 is available on Digital HD TODAY! If you have seen it, you have seen Lea's incredibly funny character Miss Fritter. We asked her about playing that role and lending her voice to Miss Fritter.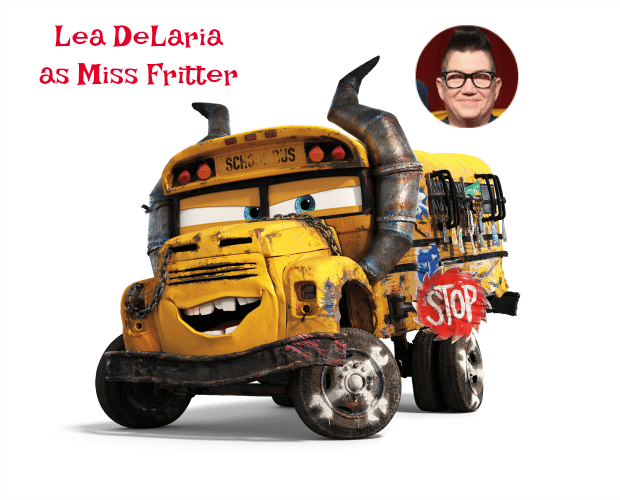 Why Lea Wanted to Play Miss Fritter
Lea said the answer was easy, "Why would I want to be Miss Fritter? Have we seen her? She's awesome. I mean, come on. Her stop sign is a buzz saw. She's terrific.
Also, I grew up where they do stock cars. I grew up where demo derby was a big deal. I grew up in a really small town on the very tip of Illinois that's right by Kentucky.
So that was like, a Friday night entertainment for me. So the idea of being the queen of the demolition derby? Awesome."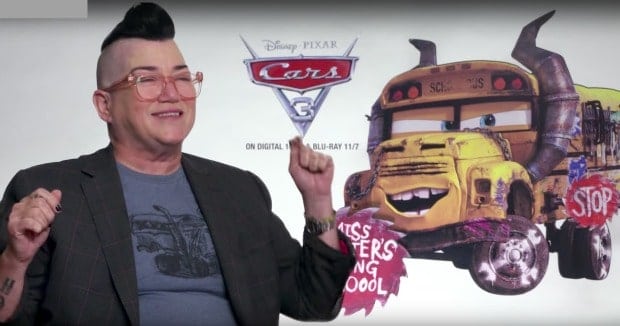 How Miss Fritter is Like Lea
We asked Lea if she had any influence on shaping the character of Miss Fritter and she told us that Pixar went out of their way to personalize Miss Fritter for her.
They asked her what year she was born and incorporated those numbers into the license plate. The side of the bus says the high school that she went to, which made the people of Belleville, Illinois, very happy! The bus even has a rainbow bumper sticker on it.
And, Lea said, "They paid very very close attention to my eyes and made those eyes her eyes. So, that's kind of cool too." Lea was also wearing her custom T-shirt that Pixar made for her with the actual original drawing of Miss Fritter.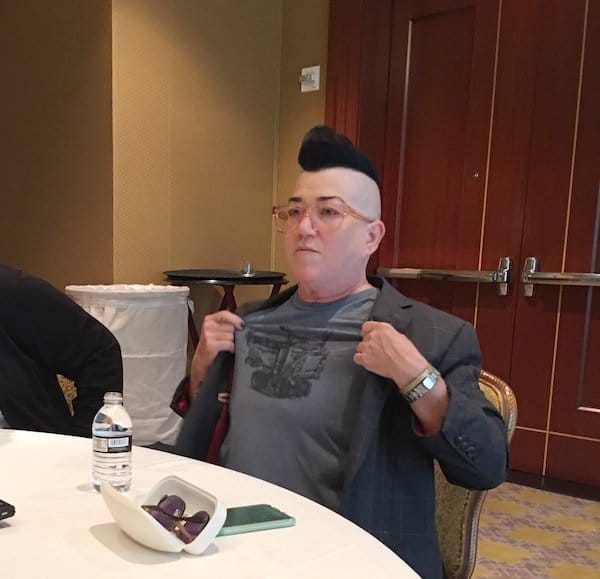 Miss Fritter's Racing Skoool
A very special bonus feature on the new Cars 3 Blu-ray and digital release is the exclusive mini-movie Miss Fritter's Racing Skoool.
This super funny film features testimonials from crazy characters, touting the transformative impact Miss Fritter's Racing School has had in reshaping the direction of their lives.
Lea was excited about having her own bonus feature on the release. I got a sneak peek and the whole mini movie and it is SUPER FUN!! Don't miss it!
CARS 3 cruises home on Digital HD TODAY! Get yours and see Miss Fritter's Racing Skoool and all of the other awesome bonus features including a feature detailing how real-world race training influenced filmmakers; the journey taken by voice actor Cristela Alonzo and team while shaping tech-savvy trainer Cruz Ramirez; behind-the-scenes access to the story team who crafted Lightning McQueen's third chapter; deleted scenes; and much more.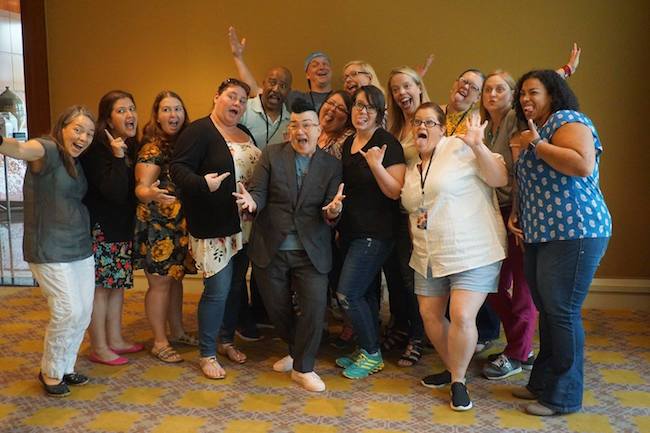 Like CARS on Facebook
Follow Disney/Pixar on Twitter
Follow Disney/Pixar on Instagram
CARS 3 is available on Digital HD TODAY!