Million Dollar Arm Review
To be 100% honest, when I first heard about the film Million Dollar Arm, I wasn't interested. I heard it was a story about a sports agent going to Asia to find the next big thing in baseball. I'm not what you would call a sports fan. I don't particularly like sports agents. But, then I started to learn a little more about the movie – like it's based on a true story. And then I SAW the movie. And now my opinion about Million Dollar Arm has done a complete 180.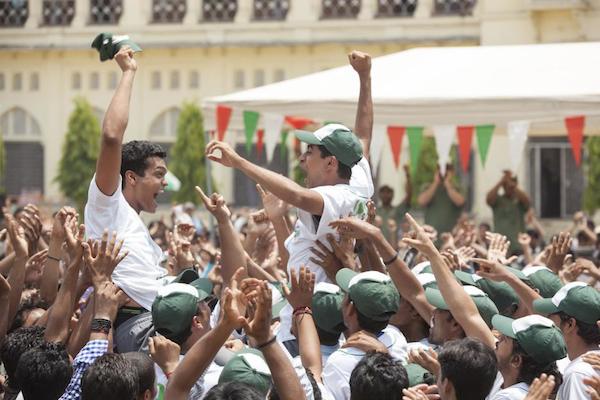 In Million Dollar Arm, sports agent JB Bernstein (played by Jon Hamm) concocts the idea to travel to India and hold a competition to find raw talent to train as a Major League Baseball pitcher. But the movie isn't just about this competition or about baseball. It's the story of one man's realization than there is more to life than making the next big deal AND the story of regular guys taking on big challenges and making a reality dreams that they hadn't even conceived of before, much lies realizing they were a possibility.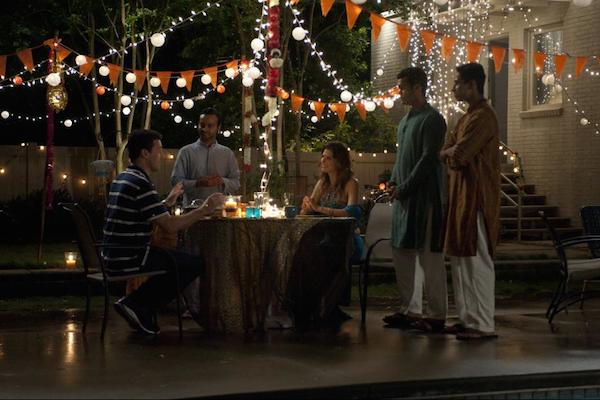 In a last ditch effort to save his career as a sports agent, JB Bernstein (Jon Hamm) concocts a scheme to find baseball's next great pitching ace. Hoping to find a young cricket pitcher he can turninto a Major League Baseball star, JB travels to India to produce a realityshow competition called "Million Dollar Arm." With the help of a cantankerous but eagle-eyed retired baseball scout (Alan Arkin) he discovers Dinesh (played by Madhur Mittal from "Slumdog Millionaire") and Rinku (played by Suraj Sharma from "Life of Pi"), two 18 year old boys who have no idea about playing baseball, yet have a knack for throwing a fastball. Hoping to sign them to major league contracts and make a quick buck, JB brings the boys home to America to train. While the Americans are definitely out of their element in India — the boys, who have never left their rural villages — are equally challenged when they come to the States. As the boys learn the finer points of baseball — JB, with the help of his charming friend Brenda (Lake Bell) — learns valuable life lessons about teamwork, commitment and what it means to be a family.

Directed by Craig Gillespie from a screenplay written by Tom McCarthy, Walt Disney Pictures' drama "Million Dollar Arm" stars Jon Hamm, Aasif Mandvi, Suraj Sharma, Lake Bell, Madhur Mittal, Pitobash and Alan Arkin. The producers are Mark Ciardi, Gordon Gray and Joe Roth. The executive producers are Palak Patel, Kevin Hollaran,Bill Simmons and Connor Schell. The film will be release in the United States on May 16, 2014.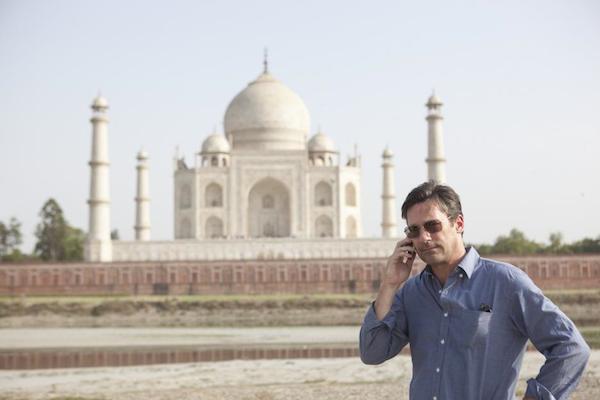 My number one take-away from the film is that I really regret not going to my sister's wedding in India!! The first part of the film chronicles JB Bernstein traveling to India and navigating a totally unfamiliar culture to find his possible stars. These scenes were the most visually stimulating of the film, bringing us the people and places of India including the Taj Mahal. It might be cliché to include that landmark, but it is still beautiful! (And serves another purpose later in the film.)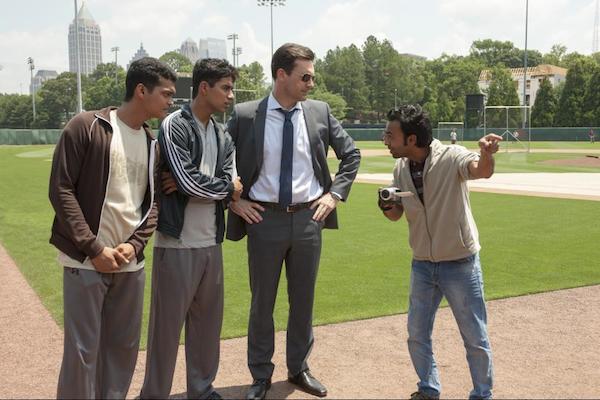 While I enjoyed Jon Hamm in the lead role, I have to hand it to all of the actors of Indian descent for stealing the show. Suraj Sharma and Madhur Mittal, as Rinku and and Dinesh, carry us on the journey of traveling to a totally foreign place and having to adapt while taking on the monumental task of learning to be a pro-level pitcher in the matter of only a few months. Pitobash, as Amit, shows so much heart and, in my opinion, is the most inspirational character in the film. And Aasif Mandvi as JB's business partner and the harried father of twins adds both humor and a grounding force.
Now that I mention those actors, I would feel remiss if I didn't also acknowledge Alan Arkin, Lake Bell and Bill Paxton. This is truly a film that wouldn't have the same impact if any one of these main cast members were missing. And it definitely wouldn't be the same without the laughs provided by Alan Arkin!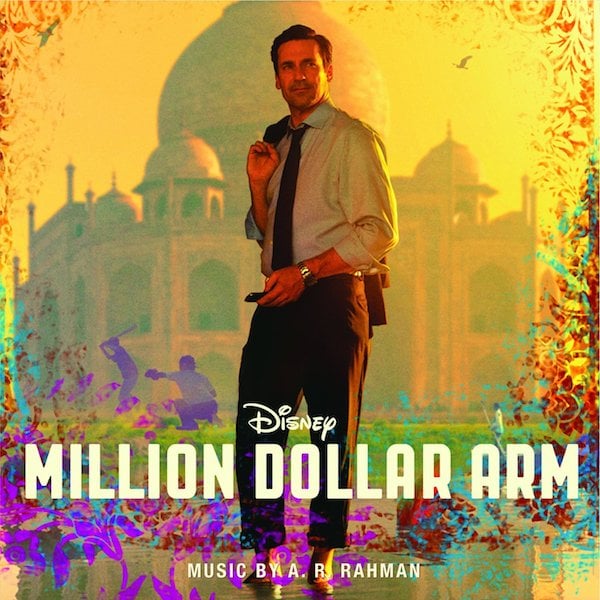 I also can't neglect mentioning the fabulous soundtrack/score by A.R.Rahman. It is a blend of traditional Indian music with other styles including hip-hop, electronic music and rock. I'm not the type to often notice the soundtrack during a movie, but this one I DID and couldn't wait to get a copy. Now that I have it, I'm loving it and it's on my CD player right now.
Like MILLION DOLLAR ARM on Facebook: www.facebook.com/MillionDollarArm
Website and Mobile Site: www.Disney.com/MillionDollarArm
MILLION DOLLAR ARM is now in theaters everywhere!