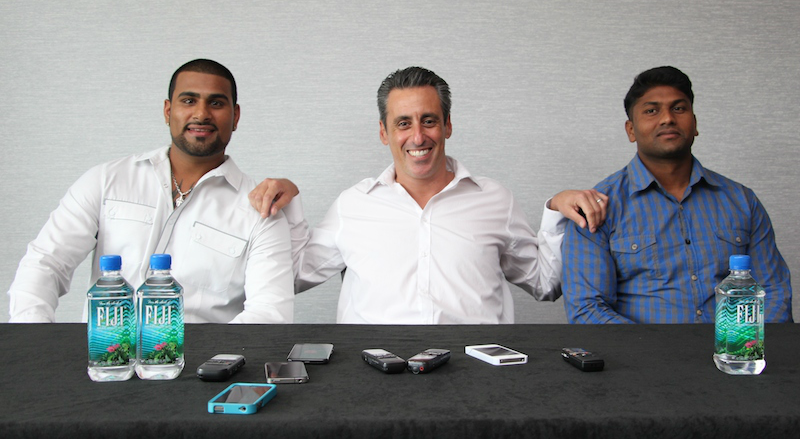 There is a saying that "Truth is stranger than fiction." While the truth may not always be strange, the truth is often much more interesting than fiction. I think that is part of the reason that Disney's new film MILLION DOLLAR ARM resonates so much – it's based on a true story!!
Last week while in Los Angeles for the premiere of MILLION DOLLAR ARM, we also had a chance to interview the three real-life men the primary characters in the film are based on: JB Bernstein, Rinku Singh and Dinesh Patel. Besides being fascinating to hear the real-life story behind the film, it was such a pleasure to meet these three truly nice guys who all seemed eager to share with us. Here is a bit of what they had to say.

Question to JB: In the movie, it shows you came to decide to do "The Million Dollar Arm" contest. Would you say it was relatively accurate as to how you actually began?
JB : You know, some of the things they touch on as the inspirations are accurate – like American Idol and seeing cricket. But, like any idea, I have business partners and they were part of the idea generation, but it's hard to tell a movie from 80 points of view. In reality, my two business partners, Will Chang and Ash Vasudevan, who are both in the movie, helped. We were both thinking about these things separately and it wasn't really until we came together that the idea came from a nebulous fuzzy thing to "Hey, we should try to find talent in India too. We should try to do this game show and see if we could find some Athletes." So, it's pretty accurate in that it shows the inspirations for things, but obviously I'm not smart enough to come up with this idea by myself.
Question to Dinesh : Watching this Movie and seeing your lives, how does it feel seeing yourself in the movie?
DINESH : This is a big deal for me. I'm very happy and my family is also happy.
Question to Rinku: What do you think about Suraj playing you?
RINKU : He has done a great job. He's not just a great actor, he's also a great human. Meeting him as a person, it just really meant a lot. I really liked it. It was inspirational and he did a great job. And the way he actually did it was awesome. It really reminded me of 2008 and the little Indian that I was.
Question to Rinku: How was it learning the game?
RINKU: It really takes some time. Just like, if you took an American baseball player and made him become a cricket player, they have no idea how to pitch in Cricket, right? So that was a totally different world for me coming here and playing professional baseball. I had no idea. It did take a year, but I believe that it doesn't matter what you're doing in your life if you're willing to give whatever you got inside and out, you are going to succeed. So it took a year.
Question to Dinesh and Rinku : In the movie, it was a really important part when you left India. From your point of view, what was that like to leave your families and what kind of role has family played in your life?
DINESH : My parents were really afraid by my leaving. They said "don't go" because this is a new world for me. They were very afraid.
RINKU: We didn't just leave the family. Besides the family, we left our culture, family, friends, food – and we were just 18-year-old kids. Making that huge decision wasn't easy for us. That was just on top of everything. What are we going to do without knowing anything about American Culture? We don't know language. We don't know anybody besides J. Our parents were really afraid because we never went out of the country.
That really changed our life. It taught us whatever comes to your life, you make that decision if you're willing to do it and be happy for the decision you made. So I'm really proud of the decision I made being in America. It's totally amazing. It has changed my life, changed my family life, and I wanted to stay here.
Question to JB: At the end of the movie, it talks about how you're still involved in "The Million Dollar Arm." Is that something you're still running in India or is it a different now?
JB: No, No, still running it in India. We'll start our 3rd Season this winter. Our first season we saw about 38,000 kids. This year we'll see half a million. Major League Baseball is now playing a big part in it – and Disney, Simon & Shuster. We have a lot more muscle to flex than when it was just me, Rinku, Dinesh, Ash and Will. Not that the 5 of us aren't formidable on some level, but we have a little bit more muscle to flex and a little bit bigger microphone. I'm sure we'll find talent and there's a monetary side to this thing, but there's a social side that really none of us saw coming that has really become the primary focus of "Million Dollar Arm". That sounds weird for an agent to say because I'm supposed to be about making money. But this is a unique opportunity we have to have almost a social revolution.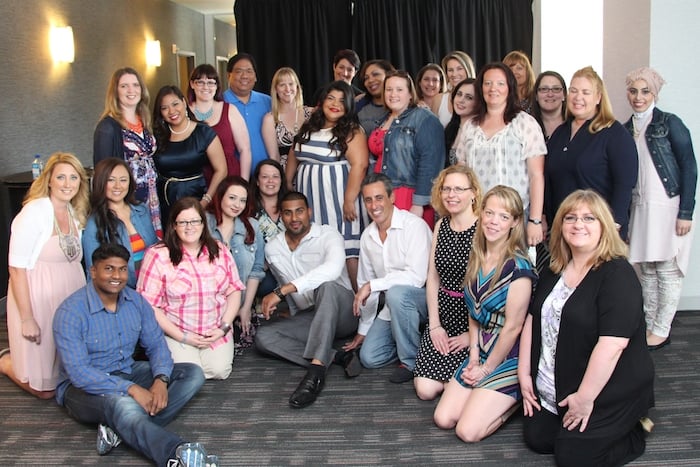 Like MILLION DOLLAR ARM on Facebook: www.facebook.com/MillionDollarArm
Website and Mobile Site: www.Disney.com/MillionDollarArm
MILLION DOLLAR ARM opens in theaters everywhere on May 16, 2014!