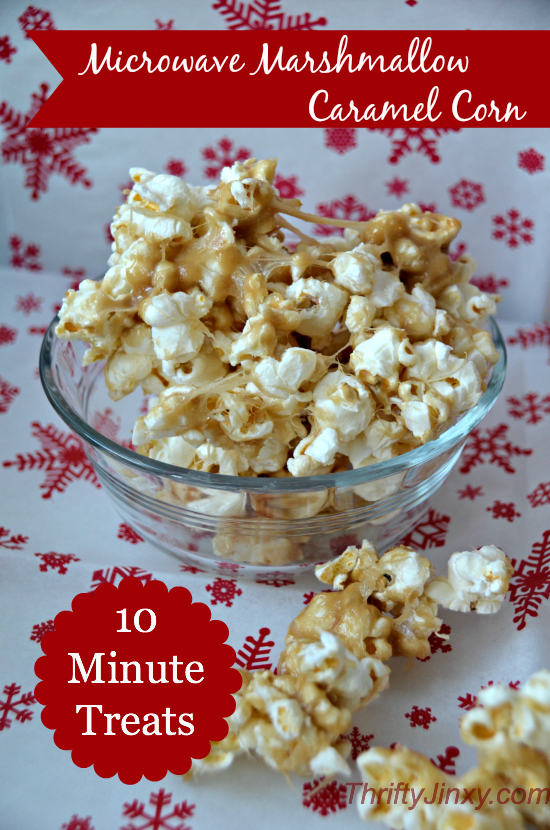 WARNING:  This popcorn is extremely addictive!!  If you're planning on making this Microwave Marshmallow Caramel Corn Recipe to take to a party or give as a gift, I highly recommend making two batches.  It's going to be hard to get it all out of the house without eating at least half!  This recipe is so easy to do that it's perfect for an anytime snack or movie night.  Or package it in a pretty cellophane bag (or just a regular baggie with a bow) and give it as a simple holiday gift.

Microwave Marshmallow Caramel Corn Recipe

1/4 c. brown sugar
1/4 c. butter
5 full-size marshmallows
6 c. popped popcorn
NOTE:  Due to varying wattage of microwave ovens you may need to cook slightly longer or shorter times.  Microwave brown sugar and butter for 2 minutes. Stir. Microwave another minute.  Add marshmallows. Microwave until melted, stirring once or twice, 1 1/2 to 2 minutes. Pour over popcorn and mix well.