Soy candles are made using soy-based wax. That means they are animal safe as they contain no beeswax.
That makes them a favorite of vegans and anyone who prefers to use soy over other ingredients.
I took it upon myself to make some candles and walk you through the entire process! It's a ton of fun and really simple. Check it out!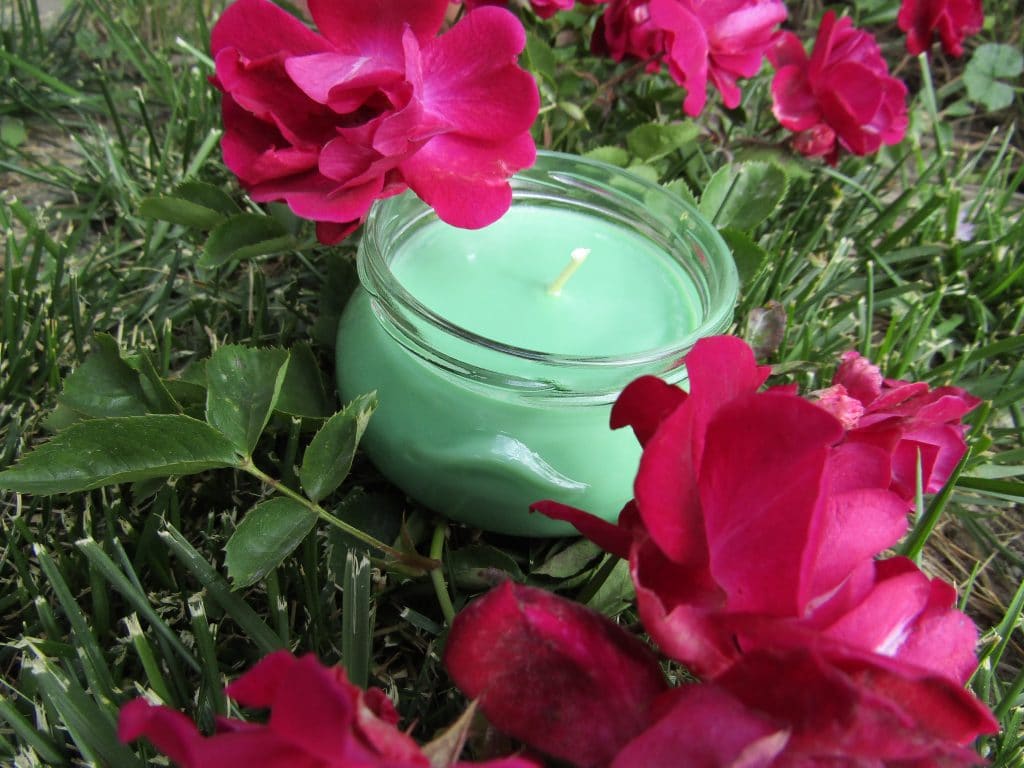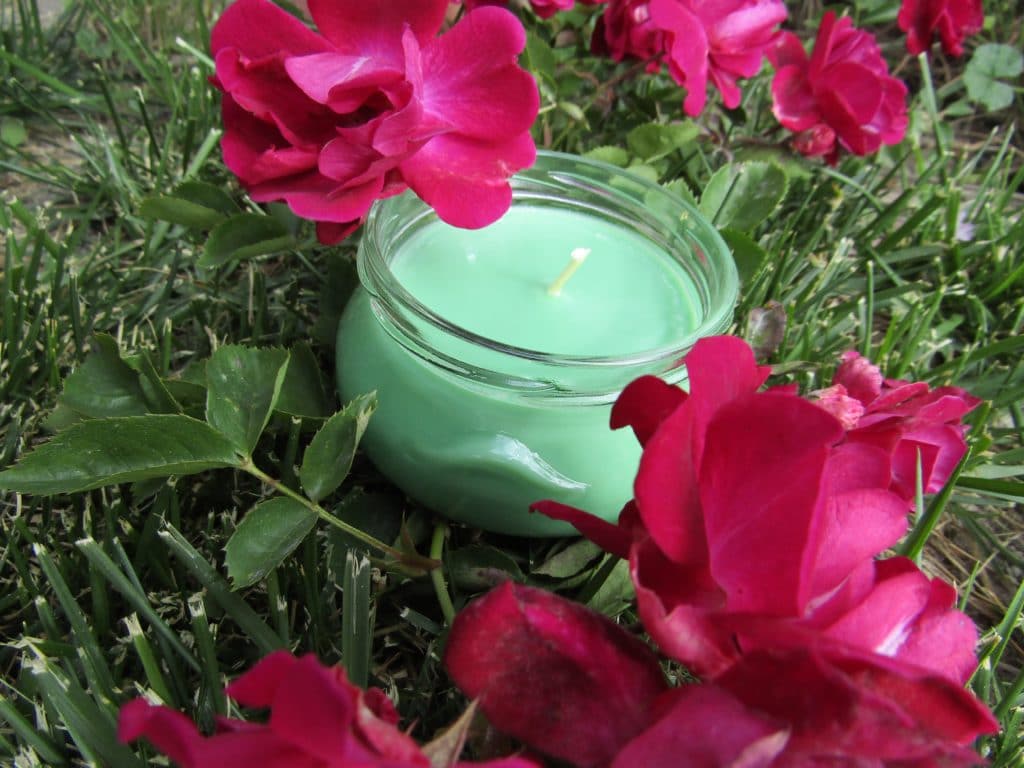 How to Make Soy Candles Supplies
Soy Wax
Colored Wax
Fragrance Concentrate
Glass Jar (or another container)
Wicks – Alternatively you can use wooden wicks for an added ambiance. I love wooden wicks!
Pouring Pot
Thermometer This is a really nice one to have, it's the one I use.
A covered surface – I usually use an old sheet. It has various wax spills on it already so it is my designated wax making sheet!
Getting Started
Grab a regular pot filled with water and start to bring it to a gentle boil. As you are waiting for the water to heat up, Pour the wax into your pouring pot. An easy way to measure how much wax you will need is to fill up the container you intend to make into a candle two times with the wax chips. There will be a little extra, but that's fine. it can be used for later. Since I was making multiple candles I did no measuring and used the whole pound of wax chips.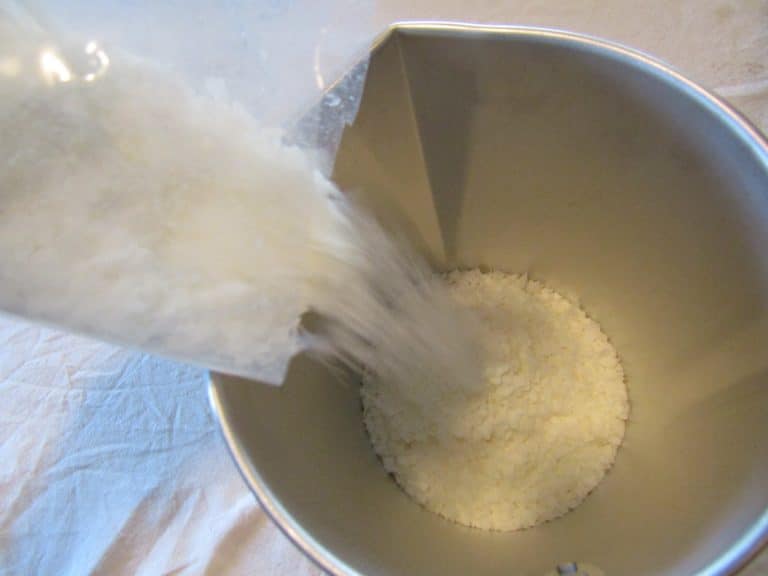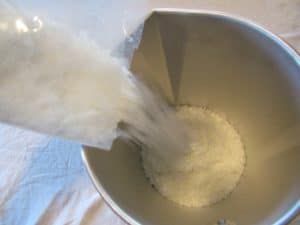 Once the water starts to boil, put the whole pouring pot into the boiling water. This is going to create what is called a double boiler (usually used for fondue, or melting chocolate). You don't want to use direct heat on your pouring pot, as it could scorch the wax or even worse; start a wax fire. Let me tell you, wax fires are NOT fun. Trust me.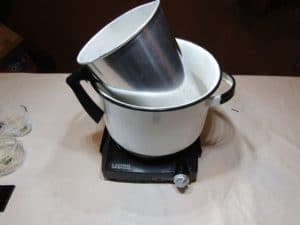 Allow all of the wax to melt. Once it is in an all liquid form, insert your thermometer and allow the temperature to rise to about 150°F. Once you've reached the temperature add in the desired color square.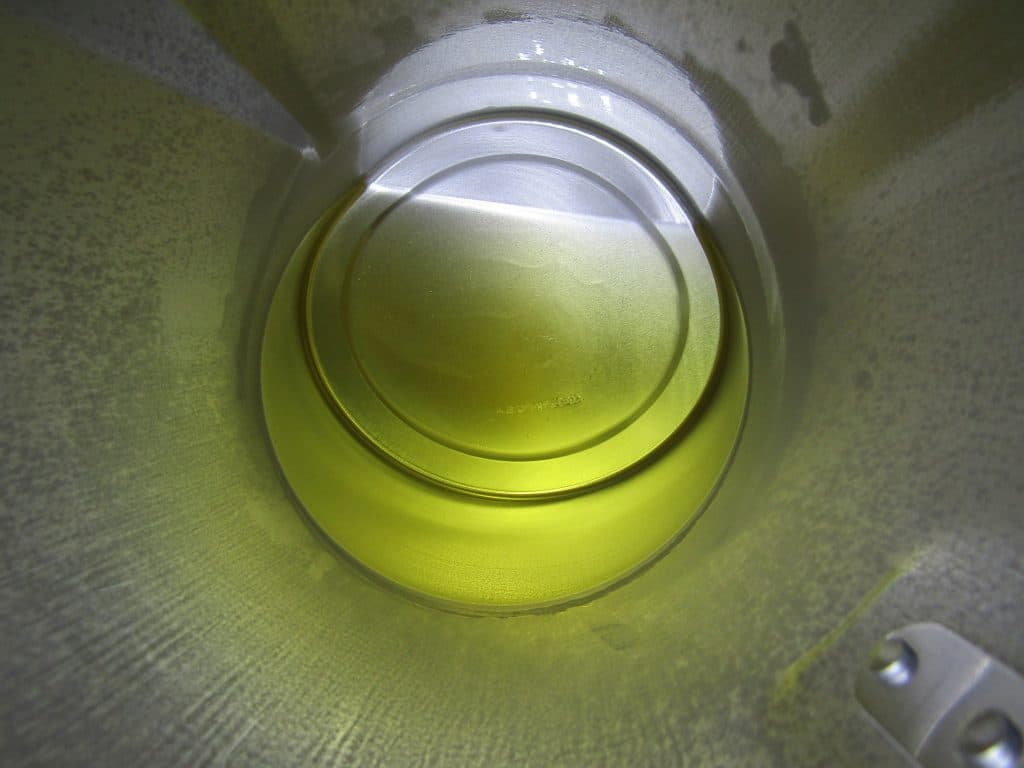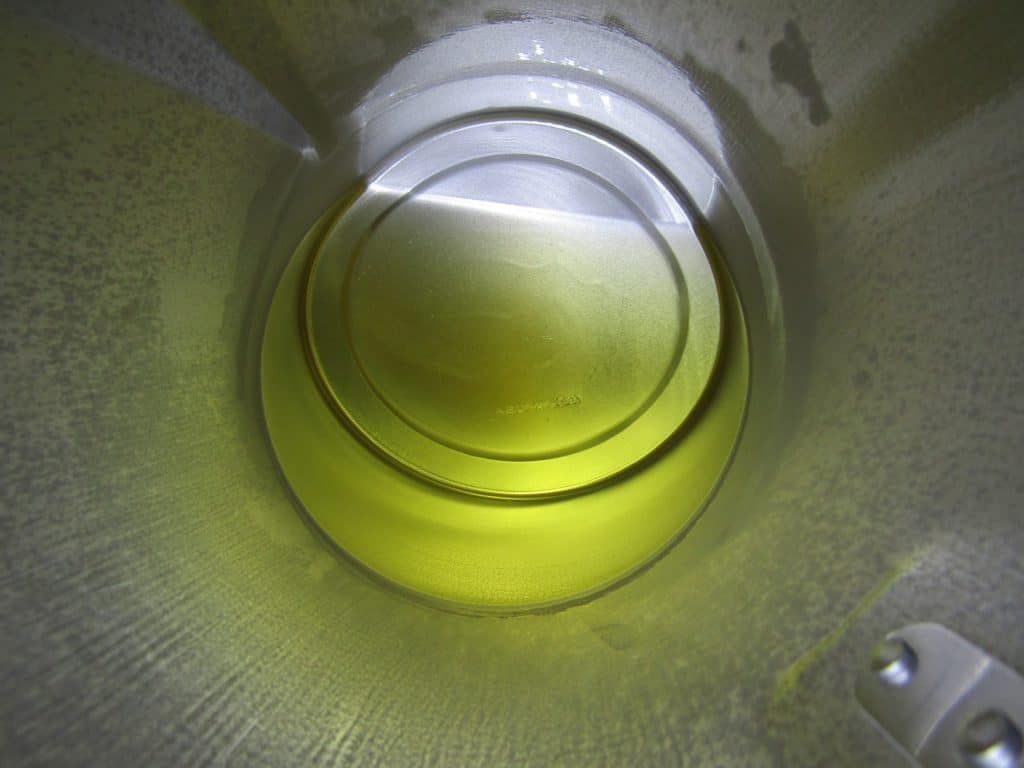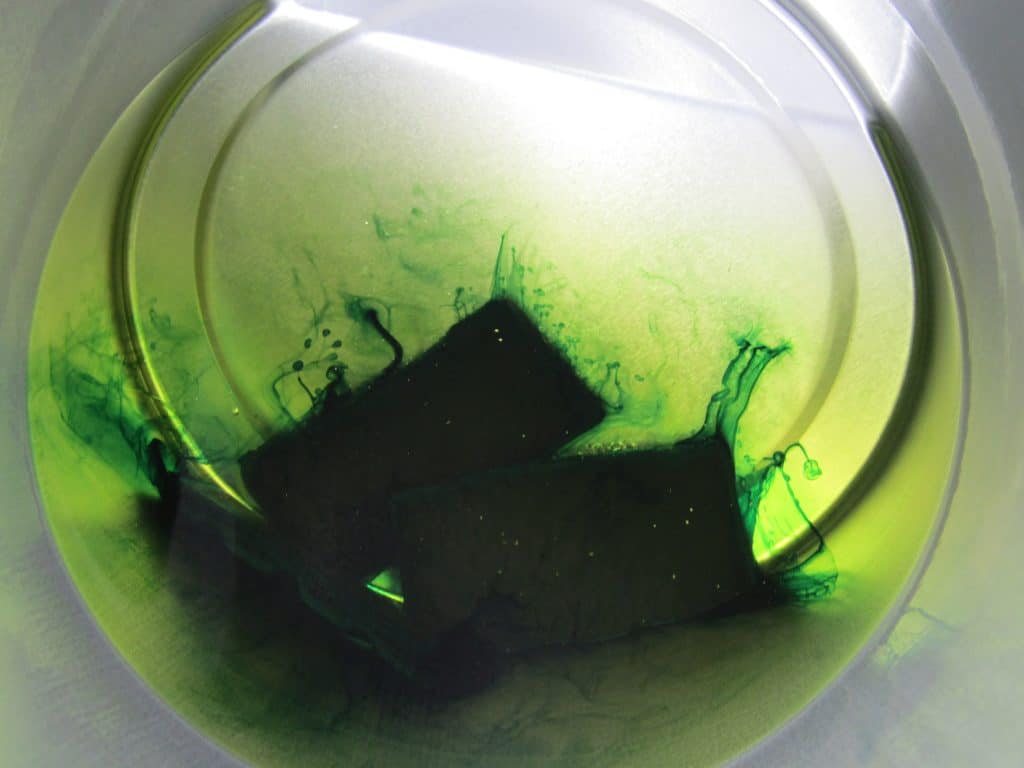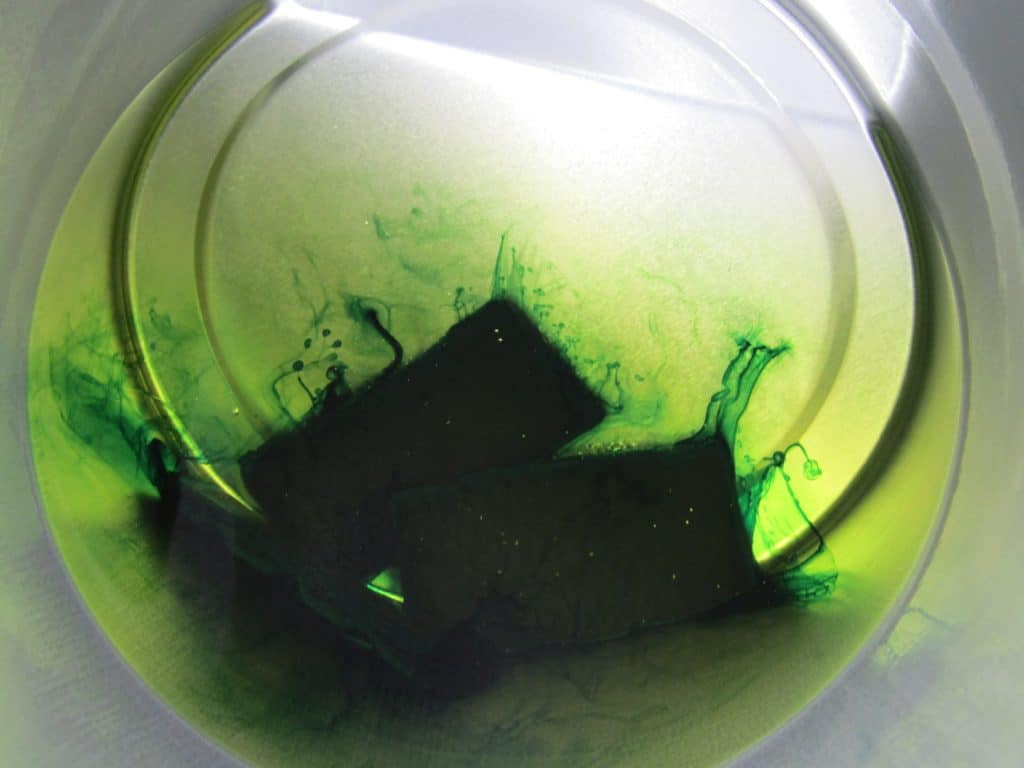 As you wait for the colored wax to melt – this should take about 5 minutes – get your container(s) ready to be poured. Align the wick in the center.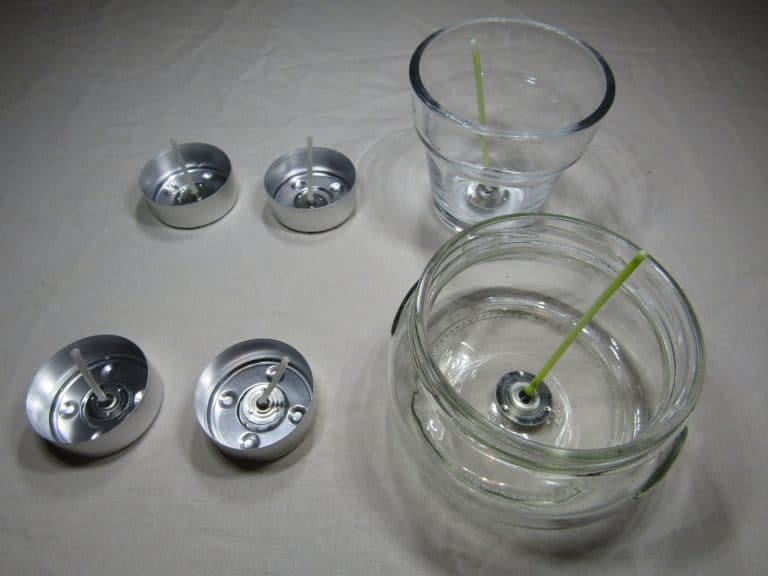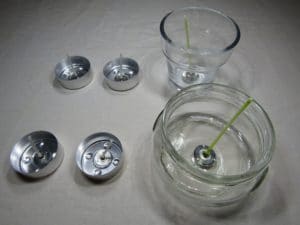 Now that the dyed wax has been melted bring the temperature back up to 150°F once again. Then remove the pouring pot from the boiling water and set it on a heat-protected surface. Allow the wax to cool down to about 120°F. It will cool very rapidly. Then pour in your fragrance concentrate and stir the mixture vigorously for about a minute. Then slowly pour the wax into your containers. Be extra careful not to move the wicks while pouring.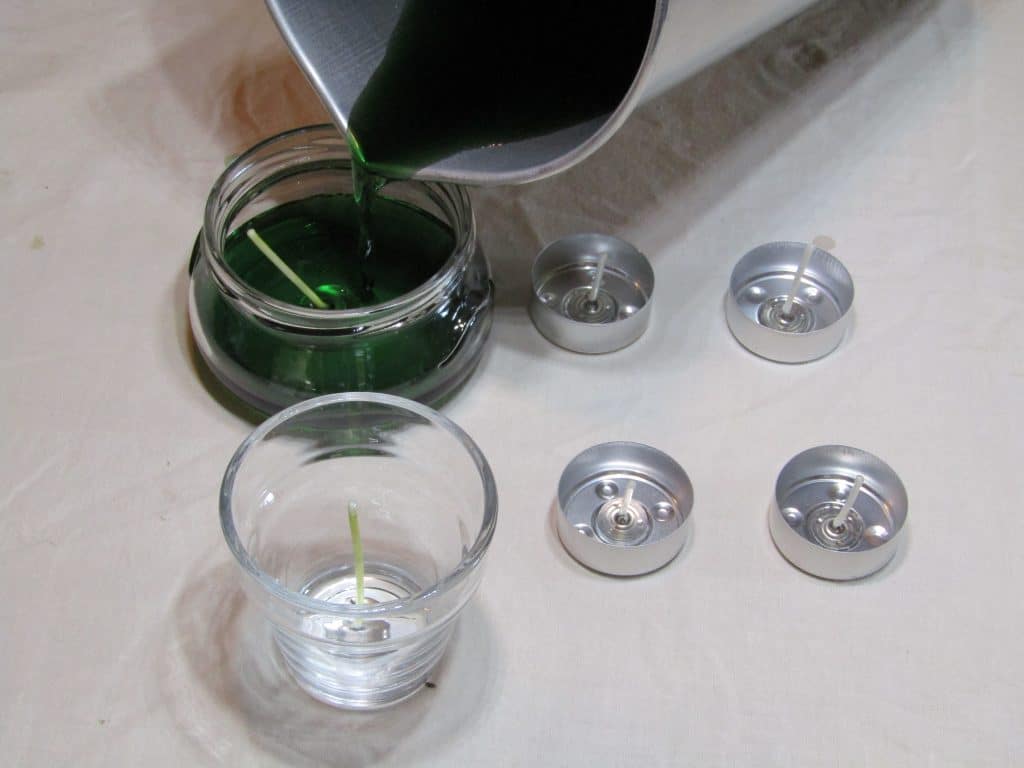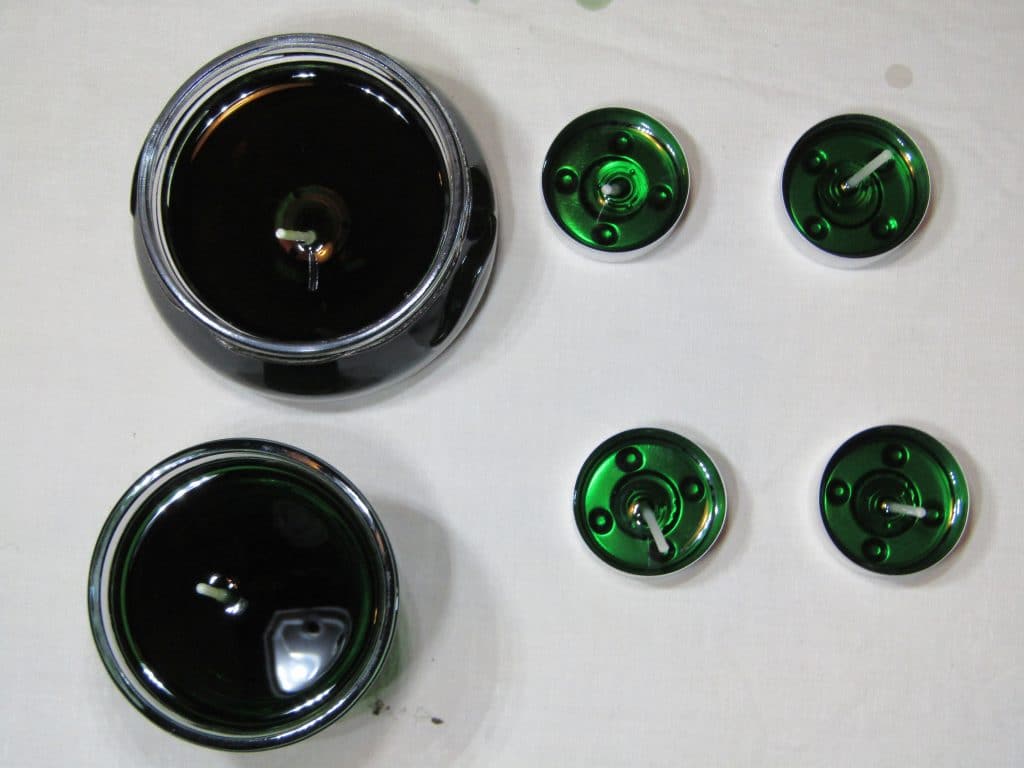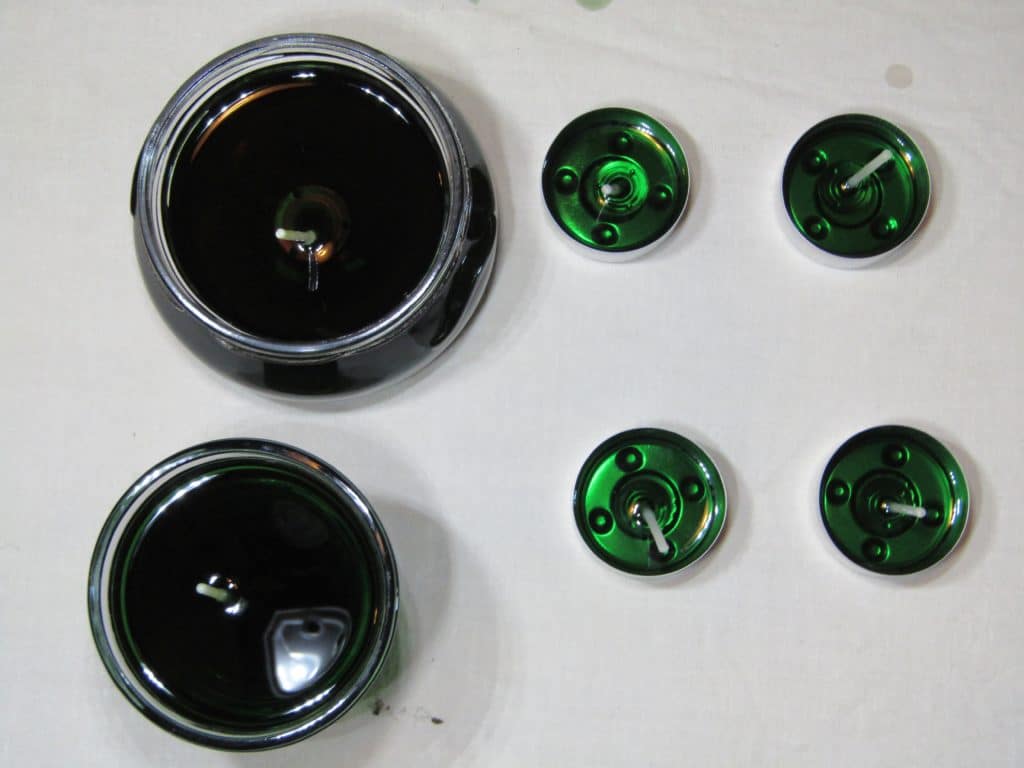 *Note – for better results, heat your glass containers with a blow dryer before pouring wax.
That's all there is to it!
Now let the candles sit for a couple hours. If you are impatient like me, you can stick them in the fridge to firm them up faster. However, if they cool TOO fast the wax may crack.
One the candle is solid and ready to be burned please follow the usual candle guidelines.
don't burn for more than 4 hours at a time
allow to cool before relighting
keep the wick trimmed to a quarter inch
never leave the candle unattended
and avoid burning the candle in a draft.
Enjoy Your Beautiful Artwork!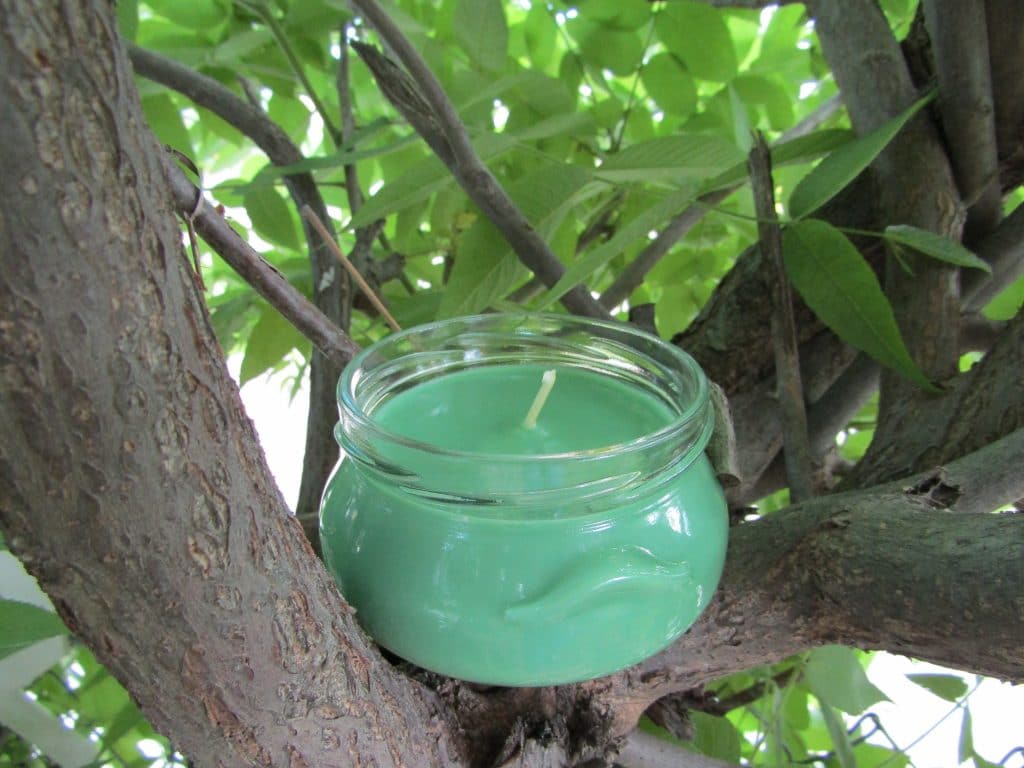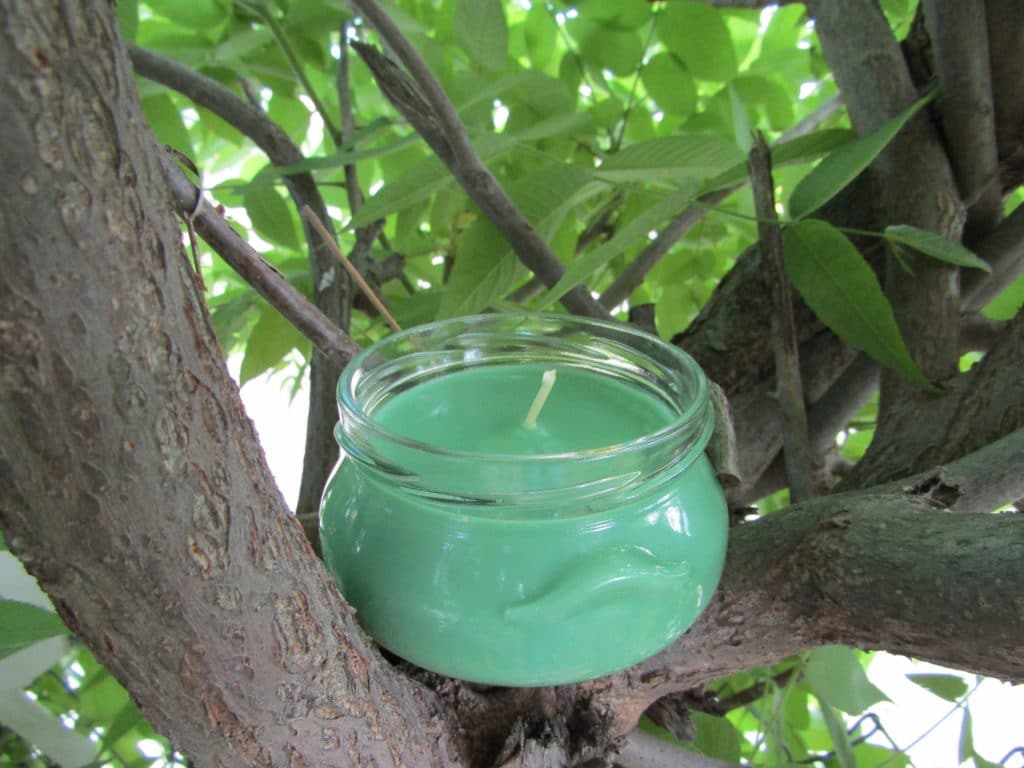 Have you ever made your own candles? How did they turn out? I had a lot of fun creating this, and I hope you all enjoyed it!