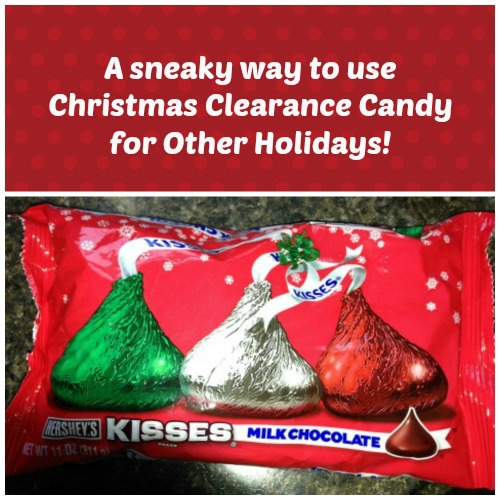 Now that Christmas has been over by more than a week, many stores are drastically reducing the prices of their Christmas items 50%, 75%, even 90% off. One of my favorite tips for these clearance sales is to check out the candy that is on sale.
Of course candy can be eaten right now, as is, or you can use it for baking, but Hershey Kisses or other candies wrapped in colored foil are perfect for upcoming holidays. The colors of the foil are usually red, green, silver and gold. So, I open the bags and sort them out to use the bred and silver wrappers for Valentine's Day and then the green and gold wrappers for St. Patrick's Day.
Do you stock up on candy after the holidays? How do you use it?