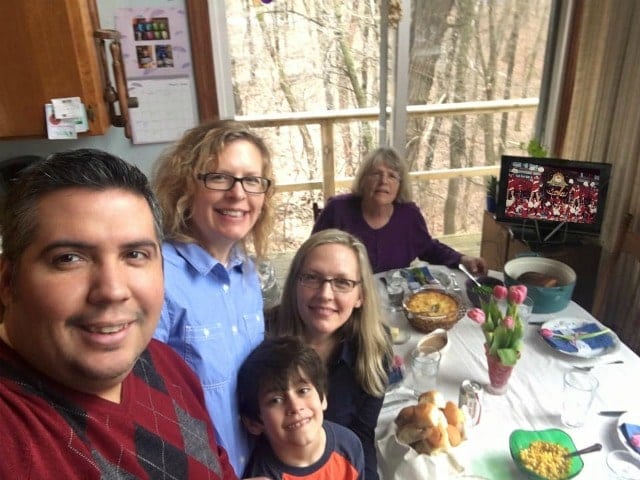 Thanksgiving is a holiday PACKED with tradition. For what other holiday is the star of the menu set so firmly in stone as the Thanksgiving turkey? There are plenty of other Thanksgiving traditions that are similar from family to family across the U.S. There's even one tradition that families all across the country can take part in together – watching the Macy's Thanksgiving Day Parade!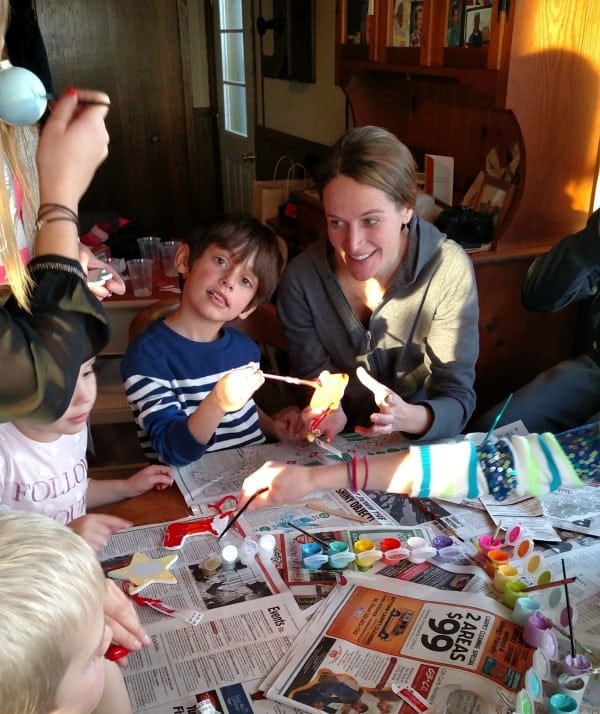 Watching the Macy's Thanksgiving Day Parade has been a tradition for my family ever since I was a tiny tot. I remember starting to watch it at home in the morning and being so upset if we had to leave for Grandma's house DURING the parade! I was happy if the drive was quick and we got to her house while the parade was still on. Then it was even more fun to finish watching it with more of my relatives. I love that in the modern era we don't have to worry about missing any of the parade since we can rewind it on the DVR! It means we can watch it all morning long and
Now we still watch the parade every year. It's a nice cozy start to the day just snuggled up on the couch eating breakfast (a LIGHT breakfast since we have to save room for that turkey!) and watching the festivities. Since both my husband, Mario, and I were in marching band during high school, the marching bands are our favorite part of the parade. I just soak in the awesome music and flashy uniforms, while he studies the TV to make sure they are all properly in step.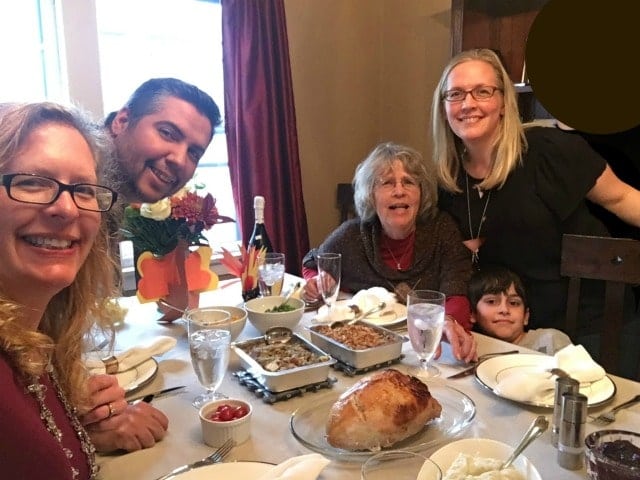 Since Mario was born in the Bronx and raised in New Jersey, he grew up next door to the parade. When we lived there together we had the opportunity to see the parade in person a couple of times. But, in all honesty, I think I like it even better on TV! Besides seeing the parade with its famed giant character balloons, on TV we get to see so many performances in full view.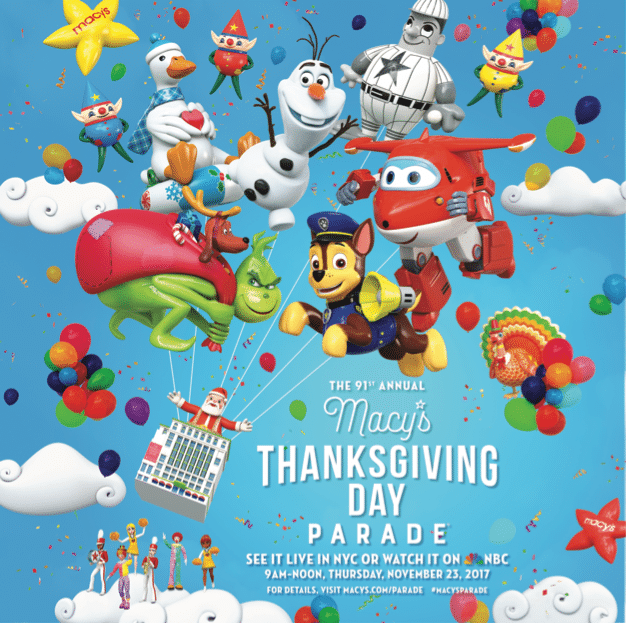 This year Macy's is adding even more fun to the mix with a new opening of the Macy's Thanksgiving Day Parade. Grab the whole family and tune in on Thanksgiving morning starting at 9am to see an an all-star ensemble cast of our favorite celebrities from pop culture, stage and TV coming together to sing and dance in an epic performance of Dancin' in The Street! I can't wait to see that! PLUS, Gwen Stefani will be performing White Christmas at the Bryant Park ice rink surrounded by fans and skaters. I have a feeling the setting will be just beautiful for that – and I actually can't wait to see what Gwen will be wearing!
For more info about the Parade lineup, visit: https://www.macys.com/social/parade/
I want to hear about YOUR traditions, memories and plans for watching the Macy's Thanksgiving Day Parade!