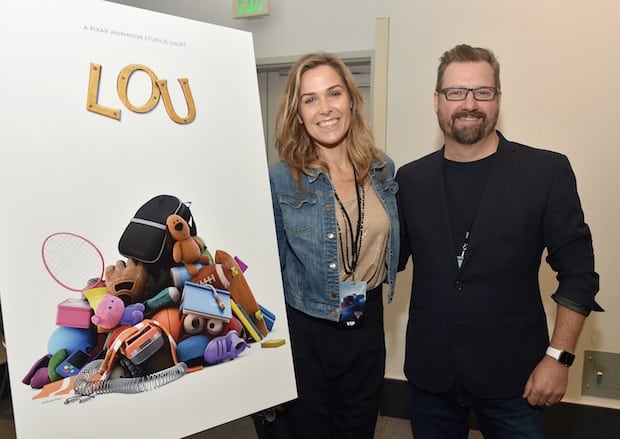 One of the awesome parts about seeing a new Pixar movie is knowing you will get to see an amazing short before the main event. Before watching Cars 3 in theaters, you get to see LOU, a short that packs a lot of entertainment and heart into just a few minutes. Earlier this month, on the day of the Cars 3 premiere, I had a chance to attend a presentation given by LOU Director Dave Mullins and Producer Dana Murray. (Thanks to Disney Studios of the photos.)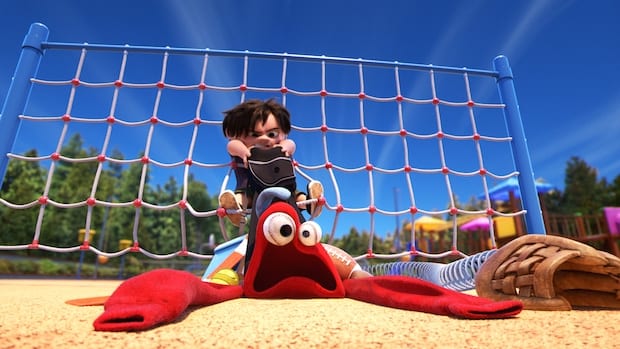 If you haven't yet seen Cars 3 and LOU, the basic premise for the short is that when a toy-stealing bully ruins recess for a playground full of kids, only one thing stands in his way: the "Lost and Found" box. It sounds simple, but a LOT goes into making an amazing short like LOU. Even getting the chance to direct a short is a big deal at Pixar. Director Dave Mullins explained the pitching process to try to be able to make a short. The pitch requires the film idea to have heart, be entertaining and to be something that could only be told using animation.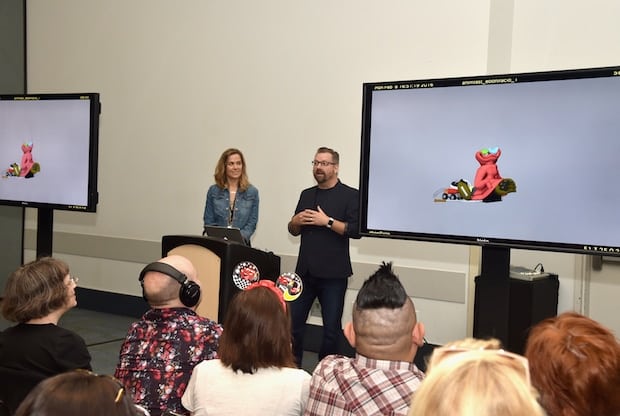 In creating LOU, the biggest challenge was designing the character of LOU itself. Dave said that "when you bring an animated character to life, you have to thing about its purpose in this world." In the case of LOU, this was an invisible character that could hide in plain sight. It's purpose is that it loves giving toys back to the children who have lost them.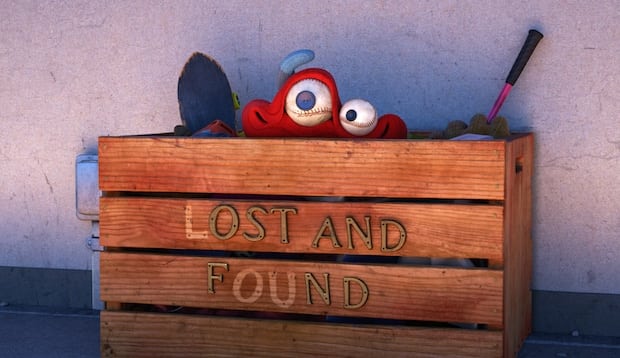 Once the basic premise and character are developed for the pitch and the pitch is accepted, that's when the producer, in this case Dana Murray comes on. At that point they needed to address some of the main challenges like how to animate LOU and how to animate a schoolyard full of kids. In the case of JJ, the bully in the short, he is actually a repurposed character from INSIDE OUT! (Try to spot him in one of the classroom scenes the next time you watch it!) All of the other kids on the playground are also repurposed from INSIDE OUT and FINDING DORY.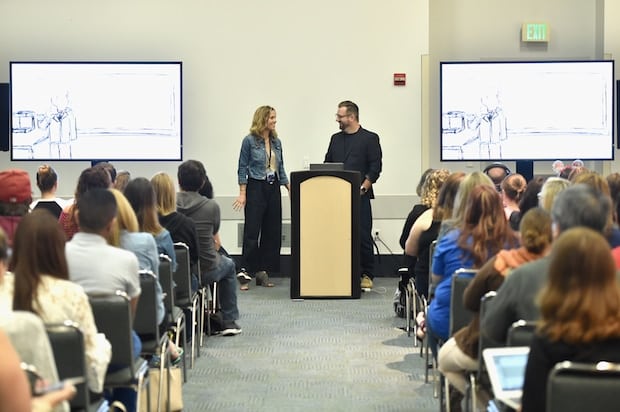 Another challenge was to design the schoolyard. The final look and design looks very much like a typical Northern California schoolyard because Pixar is located in the San Francisco area and the research was done at their own children's schools. Dave realized a bit too late that it wasn't a great idea to pull out his smartphone on the playground and start snapping photos of other people's kids!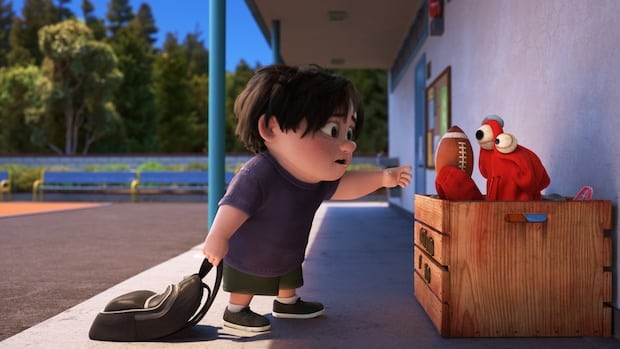 The final product of all of the research, story writing and animation that went into LOU is a wonderful result. That point was really driven home to me when 9-year-old Little R turned to me as soon as it ended and said, "That was a really good film!" When a short has that impact on a hard-to-impress kid, it has to be good!
About Director Dave Mullins:
Dave joined Pixar Animation Studios in September 2000. His first project was working as a pre-production animator on the Academy Award®-winning film "Finding Nemo." He went on to animate on a number of Pixar feature films, including "Monsters Inc.," "The Incredibles" and "Ratatouille." Mullins was an animator on the Golden Globe®-winning "Cars" and the short film "One Man Band," and worked as directing animator on the Academy Award-winning "Up." He was as a supervising animator on "Cars 2" and contributed his animation skills to "Brave," "Inside Out" and "The Good Dinosaur."
A life-long lover of movies, cartoons and drawing, Mullins was determined to land a job as an artist. While studying painting in art school, he found a RISC 6000 computer in the computer lab storage closet and taught himself how to use it. After creating his first animation of a walking coat hanger, Mullins was hooked. He graduated Rhode Island School of Design with a Bachelor's of Fine Art in illustration. He secured his first job in the movies creating animated concession stand ads for theatres.
Mullins' resume includes roles at Pike Productions, The Post Group, Acclaim Entertainment, Walt Disney Animation Studios, Dream Quest Images, Digital Domain and Sony Pictures Imageworks. He lives in Moraga, Calif., with his wife, their two children and dog Pickles.
About Producer Dana Murray:
Dana joined Pixar Animation Studios in June 2001 as a desk production assistant on "Finding Nemo." She served as the art and technology coordinator on several short films, including "Boundin'," "One Man Band" and "Lifted." Murray was a lighting coordinator for "Cars," and held a variety of department manager positions on the Academy Award®-winning feature films "Ratatouille," "Up" and "Brave." She served as production manager for the Academy Award-winning "Inside Out."
Raised in Placerville, Calif., Murray attended Sonoma State University. She resides in Oakland, Calif., with her husband, their two girls and dog Gracie.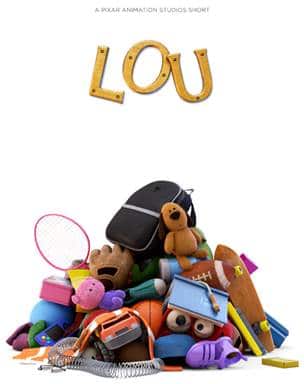 Like CARS on Facebook
Follow Disney/Pixar on Twitter
Follow Disney/Pixar on Instagram
See LOU before CARS 3 in theatres everywhere NOW!