Have you ever visited a place that instantly makes you feel relaxed? Almost like you stepped into another world? That's how I felt when I walked across a covered bamboo bridge spanning a lush green valley and into the lobby of Loews Royal Pacific Resort at Universal Orlando. That was just the beginning of a wonderful stay in a resort complete with all the touches of the South Pacific including waterfalls, palm trees, Asian art and a relaxing, exotic atmosphere.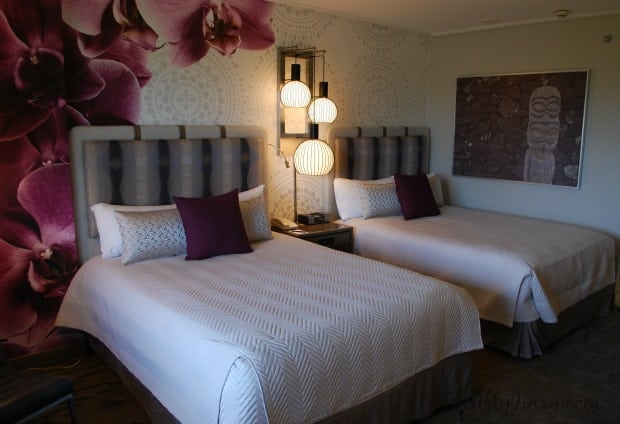 Since I was tired from my early morning flight, I checked in with the super-friendly "Aloha"-greeting desk staff and immediately went to my room to unwind and rest up. The room was so pretty! I had to put everything aside and take a few pictures before I messed things up. The room was beautifully decorated with special touches like a floor-to-ceiling floral mural and extra-funky light fixtures.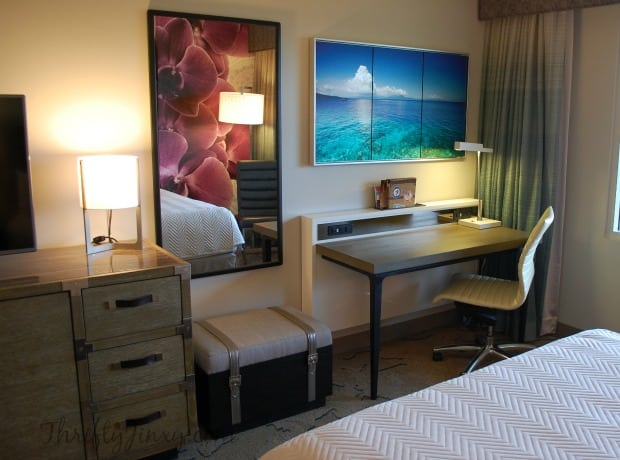 Since I often find myself working at least a little bit when I'm away, whether it's for business or pleasure, I was happy to see the workspace complete with 4 electrical outlets and 2 USB outlets as well. That's enough for even a heavy tech-packing traveler like me! The room had everything else I could want including a mini fridge, newer television, bathroom area with separate shower/toilet room, and the always appreciated high-end toiletries.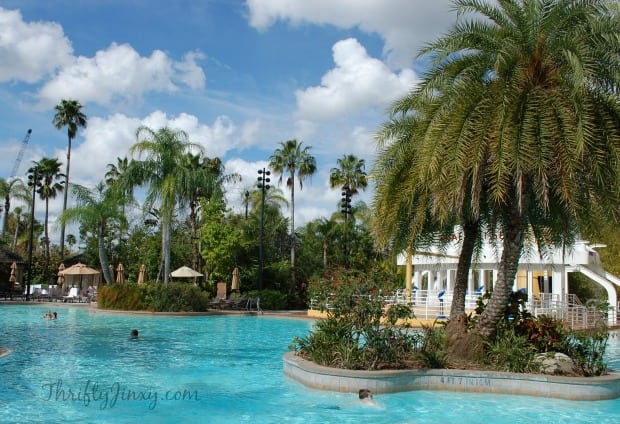 After giving my room the once-over, I headed down to the pool area to meet up with some blogging friends. The lagoon-style pool adds a whole other layer of both fun and relaxation to the resort. It has an interactive water play area for kids, a hot tub hidden away in a tree surrounded area, and a poolside bar and grill. If you prefer a sandy beach, there is even one of those – complete with a net ready for games of beach volleyball.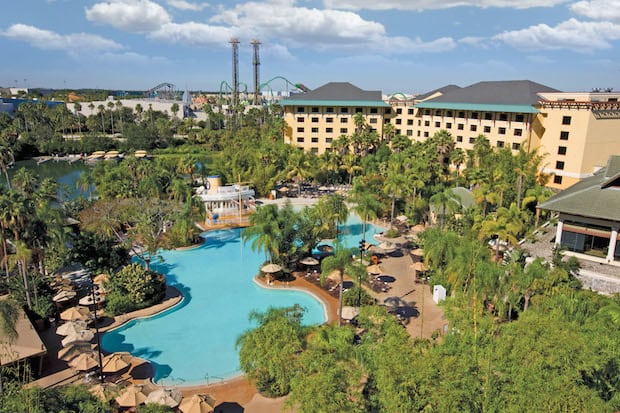 If you're lucky, like we were, you may even see some feathered friends sharing the pool area. It was so fun watching these little ducklings trying to follow their parents out of the pool. There were a couple dozen of us in the pool area watching them and cheering them on. When the last little duckling made it, he got a big hurrah!
The other MUST while on vacation is great food! Lowes Royal Pacific Resort has lots of options including:
I had the breakfast buffet in Islands Dining Room each day and it was delicious with made to order omelets, a make-it-yourself pancake machine (fun!), many hot breakfast choices like scrambled eggs, bacon, sausage, potatoes, grits, lots of fresh fruit (again adding to that tropical feel) and a big selection of pastries. I'm a breakfast person and this made me very happy!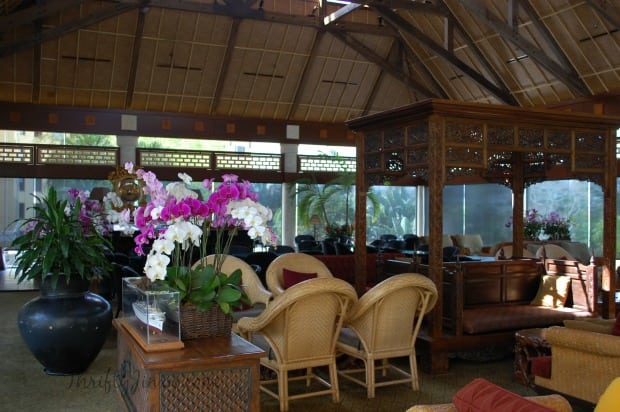 As a guest of Loews Royal Pacific Resort, you also receive a package of exclusive benefits that make staying there even more of a treat. They include:
Free Universal Express Unlimited ride access, allowing guests to skip the regular lines on most rides and attractions at Universal Studios and Universal's Islands of Adventure
Early Park Admission to The Wizarding World of Harry Potter one hour before the theme park opens
Complimentary water taxis and shuttle buses
Resort-wide charging privileges with room key
Priority seating at select restaurants throughout the resort
Complimentary delivery of merchandise purchased throughout the resort to the hotel
Golf Universal Orlando program
Universal Orlando character appearances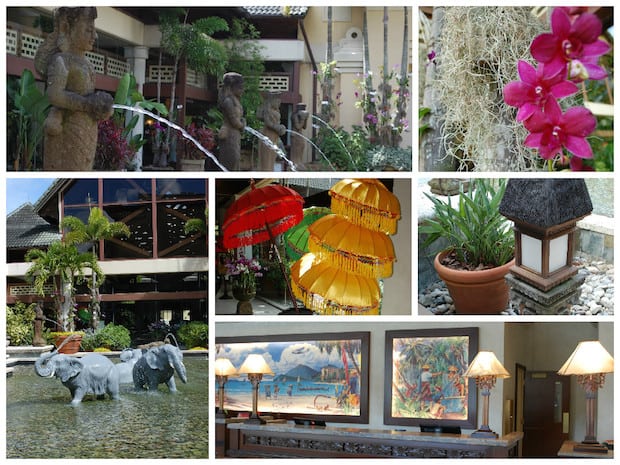 Staying at Loews Royal Pacific Resort at Universal Orlando makes it so easy to connect with everything Universal Orlando Resorts has to offer. Like all of the deluxe on-site hotels, it is connected by a scenic waterway to Universal Studios, Universal's Islands of Adventure and CityWalk. Just head down to the beach and hop on a water taxi, or take a stroll on pretty paths to get there by foot.
For more information and to check rates and availability, visit universalorlando.com/hotels.