So, did you watch the Mistresses Season 2 Premiere last Monday on ABC? If not, you must go to ABC.com RIGHT NOW and watch it so that you will be all ready to see the second episode of the season tonight at 10pm ET on ABC.
Last week I shared with you a behind the scenes tour on the set of Mistresses and also our meeting with actor Jason George and costume designer Roemehl Hawkins. Well, that same day we also went on location where we had a chance to chat with Jes Macallan who plays Josslyn and Justin Hartley, who will be joining Mistresses this season as Joss' love interest, Scott.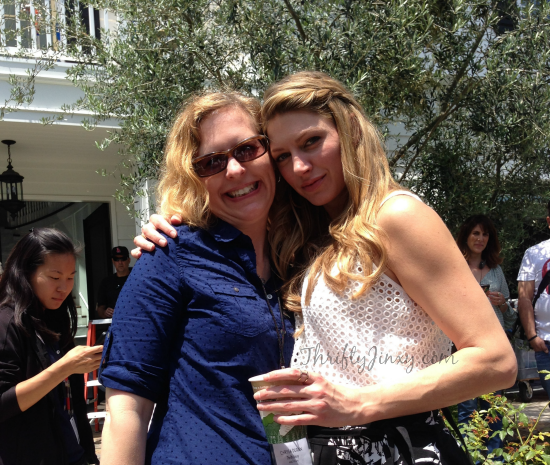 First of all I have to say that I just love Jes Macallan.  She is the exact kind of fun, outgoing, goofy person that most of us  would love as a BFF.  We had a blast talking about the show and about other totally unrelated things.  You can see from these pictures how she is perfectly suited to be an actor.  Just in normal conversation she is extremely animated and goes through a full range of facial expressions and emotions!

Fans of Revenge will recognize Jason Hartley right away.  Now you'll be able to feast your eyes on that gorgeous face on Mistresses!  Jason was also a lot of fun to talk to and somehow he ended up convincing us to sing happy birthday to him even though his birthday had passed several months ago.  Who ever said a pretty face doesn't help to get you what you want?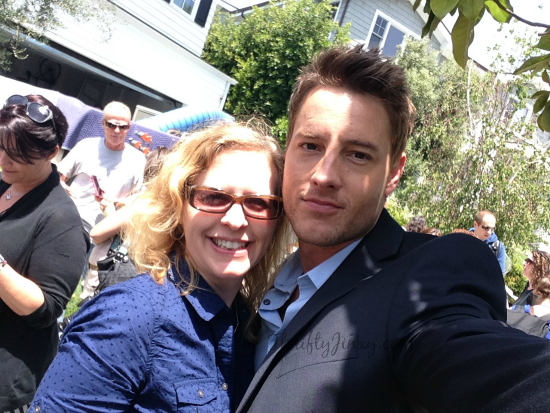 I'm so excited for tonight's episode.  Since I was lucky enough to get a sneak peek at the season premiere last month, it has been way too long since I have gotten to see a new episode.  Things look to be taking a different turn this weekend.  Sweet April is the one who is now having the fun and getting her mojo back, while Joss seems to have grown up a lot – do we really think she is going to be the serious one?  I can't wait to find out and to see how Scott comes into the picture.  I'm sure we are in for just as many twists and turns as last season!  If you watch tonight, come back and leave a comment telling us what you think!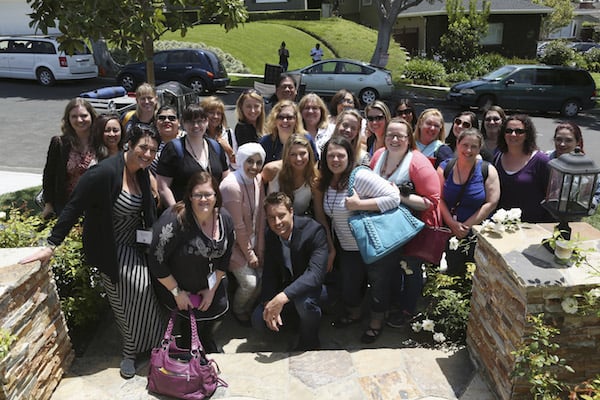 Didn't watch the first season of Mistresses?  It's not a problem! This handy list of 13 Things You Need to Know Before the Season 2 Premiere of Mistresses on ABC.com will get you all up to date and it even includes some video clips. Don't forget – the second episode of Season 2 of Mistresses airs TONIGHT, June 9, at 10pm ET on ABC.
"Mistresses" stars Alyssa Milano as Savannah ("Savi") Davis, Yunjin Kim as Karen Kim, Rochelle Aytes as April Malloy, Jes Macallan as Josslyn Carver, Brett Tucker as Harry Davis and Jason George as Dominic Taylor.