Tonight marks the return of the summer hit Mistresses to ABC at 10pm ET. I have been anxiously awaiting this day. Mistresses is a perfect guilty pleasure for summer! I love the drama, intrigue and romance of the story lines, but I also like to see women who are truly good friends and so supportive of each other.
Last month I had the exciting opportunity to get a behind the scenes tour on the set of ABC's Mistresses . I was super excited to get a sneak preview of tonight's season premiere episode (no spoilers from me!) and meet some of the people involved in bringing this fun show to life.
First up we met with costume designer Roemehl Hawkins. She shared with us the inspiration for the choices of costumes below – all seen in tonight's episode of Mistresses.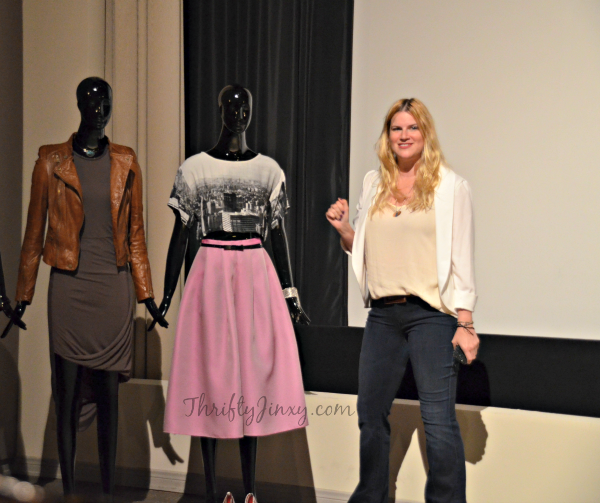 Roemehl also told us more about what is involved in costuming for the show. For example, for the first two episodes, which were filmed together, she had to coordinate more than 90 costume changes! For her inspiration, she reads a lot of blogs, especially those featuring "real" people.
She also reads some magazines, but the fashion blogs are the best source since they are so current and she can get ideas from around the world. Roemehl also shared the fact that her favorite character to dress is Joss – I would totally agree!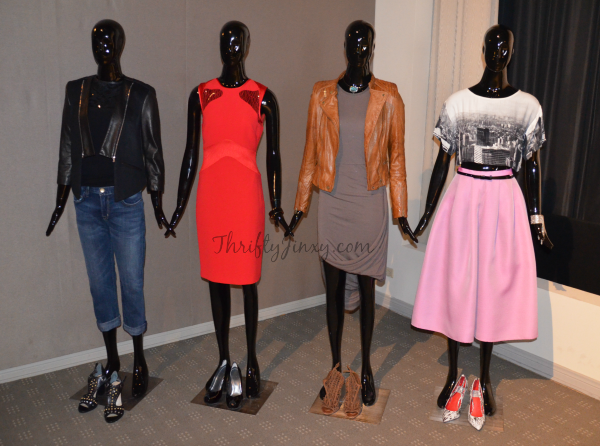 It was so fun to watch the season premiere episode and see these very same costumes being worn by their characters on screen. While the costumes already looked great on the mannequins, they looked WAY better on the actresses.
I especially LOVED the pink midi skirt (the actual color is Radiant Orchid) and city of LA top on Jes Macallan as Josslyn Carver.
Roemehl also introduced us to her friend and jewelry designer, Robyn Rhodes, who gave each of us a beautiful silver cuff bracelet. I love it!! You can see one on the mannequin on the far right above and on my wrist below. You can often see Robyn's jewelry designs on the women of Mistresses.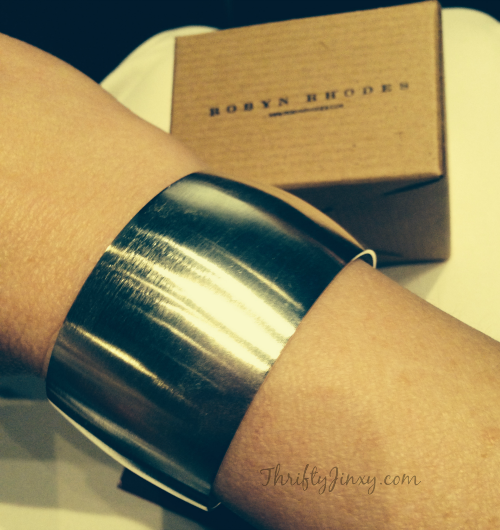 Next up we got to visit the sets where Mistresses is filmed. This was so cool! We were walking around in Savi's kitchen, browsing through the merchandise in April's shop and even seeing a brand new set that will be in included in this season (that location is still hush hush!) We also learned a few secrets like the fact that part of the set doubles as a set for Cougar Town. They just make some changes in the foliage to make it look like Florida instead of California, signs are changed, etc.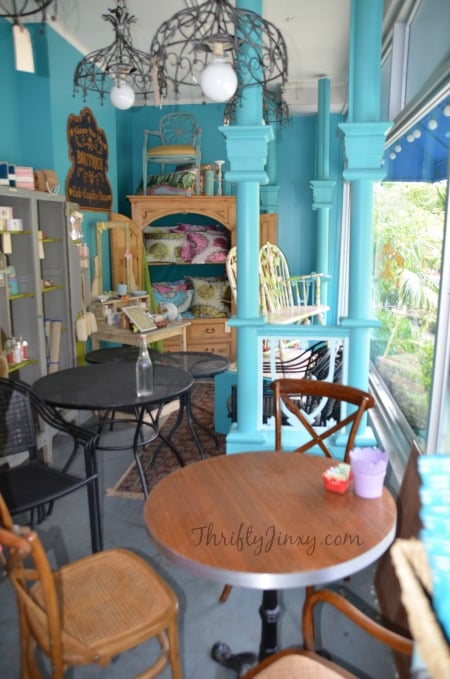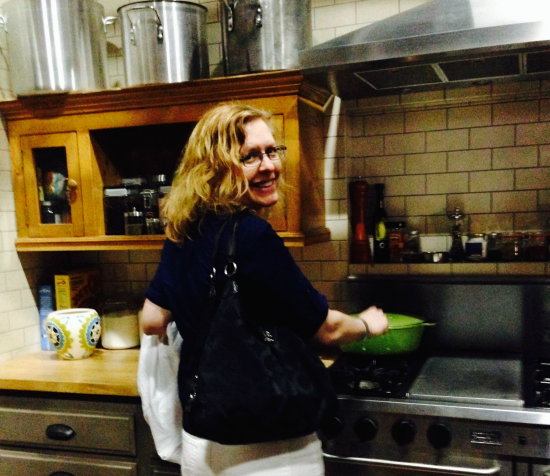 And then our REAL excitement for the day happened. Jason George, who plays Dom on Mistresses, stopped by to chat with us and show us around a bit. Wow! He is one of those people who has a lot to say and is really interesting, but his looks are OH SO DISTRACTING!!
I know he told us how he came upon the role of Dom, what it is like working with the rest of the cast and also gave us a little bit of a clue as to what might be happening this season. Oh, and as well as being gorgeous, he also has a great sense of humor!
And now you can be jealous – – that's ME standing right next to Jason George in the group photo below and he has his arm around me. 🙂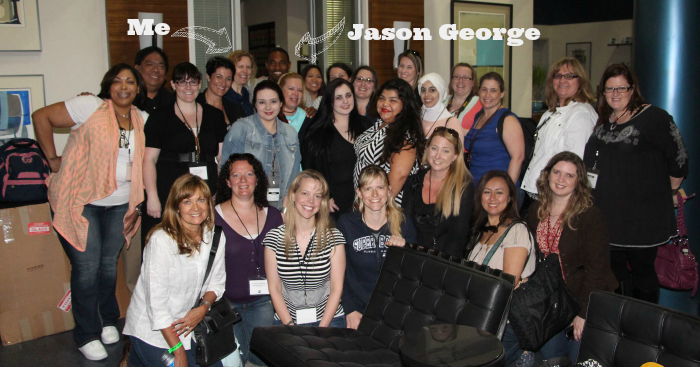 Didn't watch the first season of Mistresses? It's not a problem! This handy list of 13 Things You Need to Know Before the Season 2 Premiere of Mistresses on ABC.com will get you all up to date and it even includes some video clips. Don't forget – Season 2 of Mistresses premieres TONIGHT, June 2, at 10pm ET on ABC.
"Mistresses" stars Alyssa Milano as Savannah ("Savi") Davis, Yunjin Kim as Karen Kim, Rochelle Aytes as April Malloy, Jes Macallan as Josslyn Carver, Brett Tucker as Harry Davis and Jason George as Dominic Taylor.