As a member of an awesome team of influencers for Verizon Wireless I received compensation to share my personal  of this story of #SwitchersRemorse.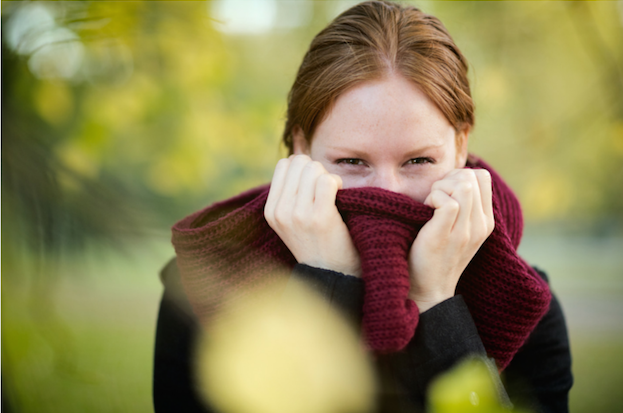 After four decades or more of living, you find out that lots of things that you thought were the absolute truth might not be so true after all. The so called facts that led you to make decisions in the past, might not be so factual. For instance, you might have decided to wear a scarf over your face in the middle of summer because you knew that if your face was exposed your uncle would be able to say "Got your nose" and actually steal your nose right off your face. You now know that scarf wasn't necessary.
While the decision to wear a scarf in the summer isn't all that serious and one that we learn early on is just plain wrong, other areas are more tricky – especially when it comes to health, nutrition and fitness. It's not only our personal knowledge about these topics that grows with age and wisdom, but the general science and cultural knowledge about how we take care of our bodies is always evolving too.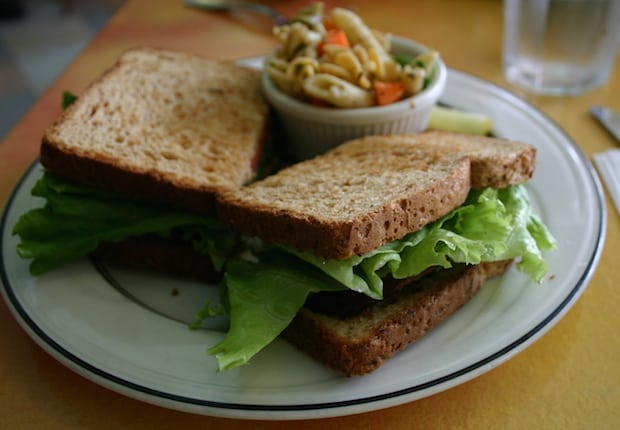 Waaaay back in the 90s (in my head the 90s always seems like 10 years ago, but I know that's not the case), I had my first office job. To be frugal and "healthy" I would usually bring my work to lunch. About 90% of the time my lunch would consist of a turkey sandwich on "light wheat" bread, with low-fat cheese, fat-free mayo or margarine, and iceberg lettuce. For sides I would have either reduced-fat chips or mini rice cakes and grapes with fat-free cookies for dessert. Remember how popular those fat-free cookies and cakes were in the 90s? You know the ones – they were in green boxes and in every vending machine.
While it's true that my lunch didn't have a lot of fat in, it also didn't have a lot of nutrition. But it DID have an abundance of chemicals thanks to all those low-fat concoctions. In those days, fat grams were the enemy and to be avoided as much as possible and we took whatever means necessary to do it. I remember my Grandpa expounding on how ridiculous the whole idea of fat gram counting was. He was a farmer and lived his whole life drinking whole milk, using the cream off that milk in his coffee, eating eggs with bacon every morning – along with butter on toast. The thing was that my Grandpa was always thin and super strong. He could do pull-ups on the track that held the manure carrier in the barn when he was 80+ years old!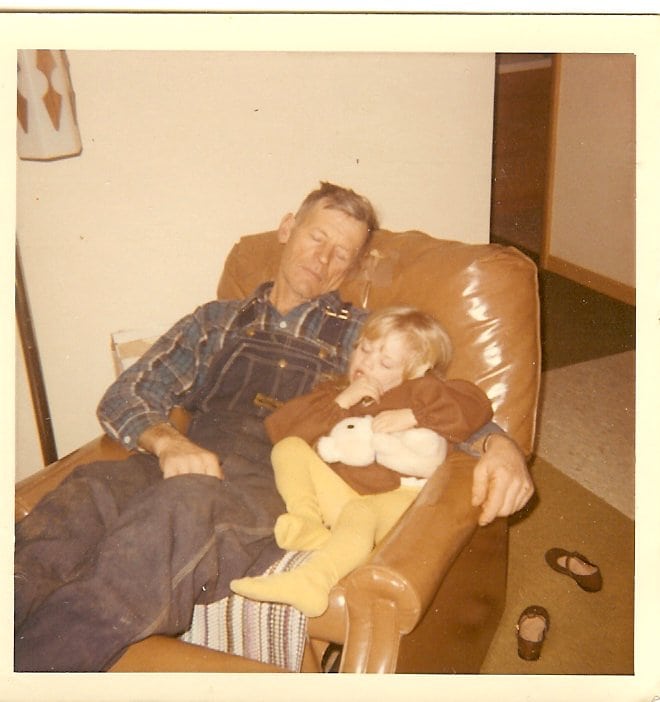 That is the same diet that I grew up eating as a kid through my teens. And when I think about it, I was always a healthy, strong and thin kid and teen too. Somehow I bought into that whole 90s fat-gram fad. How did that happen? I certainly wasn't any healthier because of it.
Luckily, I later learned that the best way to eat is to not count the fat grams, but to eat REAL food and concentrate more on giving my body what it needs. I can't remember the last time I bought margarine or fat free cookies. I have switched back to the diet of my childhood. And while I don't go gobbling up lots of fatty foods just because they are "real", I enjoy my butter and eggs and know they can play a part in my healthy diet. I don't do nearly the amount of exercise Grandpa did while working on the farm loooong hours every day, so I know I can't eat exactly the same diet that he did. BUT, I do know that the farming tradition of eating real foods was good for Grandpa and is good for me too.
We all have made lots of changes in our lives and later realized we needed to switch back. If that's the case with you and your cell phone service, Verizon has made it easy for you to cure your #SwitchersRemorse by helping you to switch back to Verizon with a $300 incentive. 
Have you ever made a switch you regretted and decided to switch back?