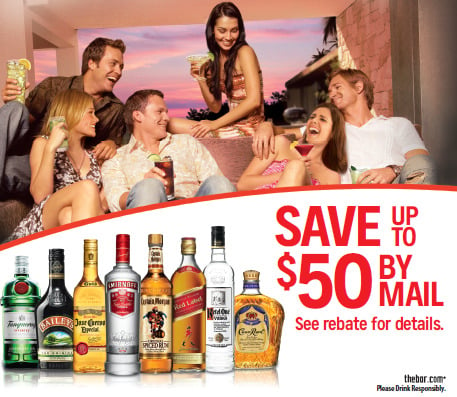 2022 Update: The rebate described below has expired, but there are lots of current liquor rebate offers available via Ibotta: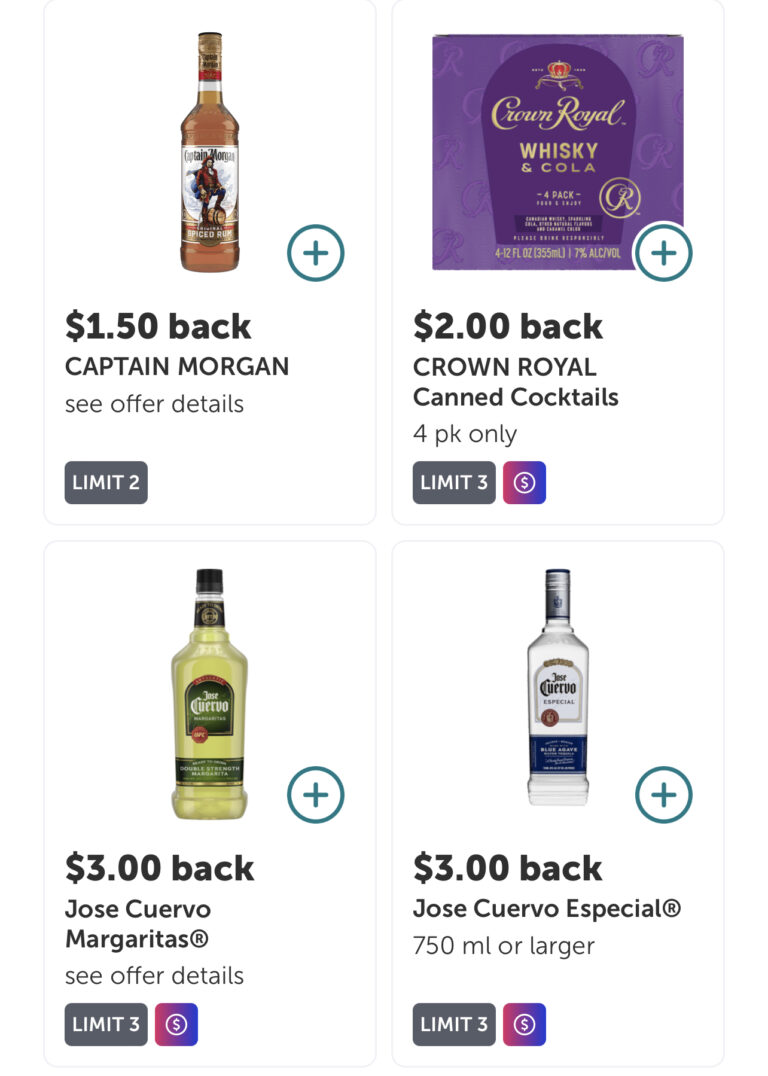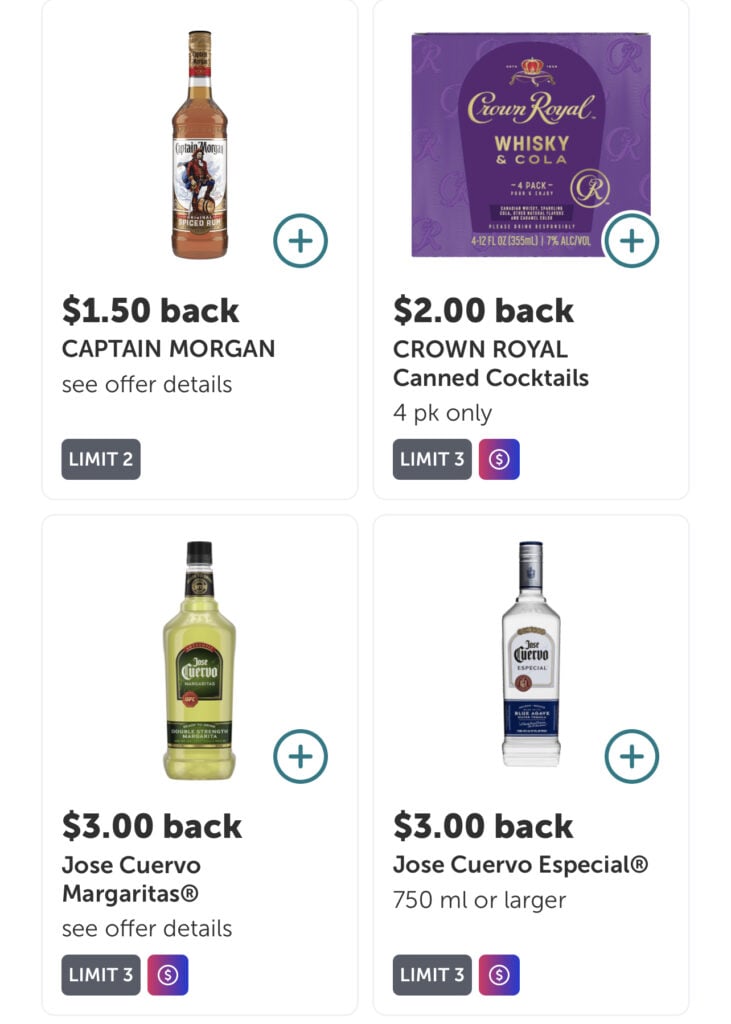 As an example, this is the current rebate offer for Captain Morgan, including purchase requirements and cash back details listed below.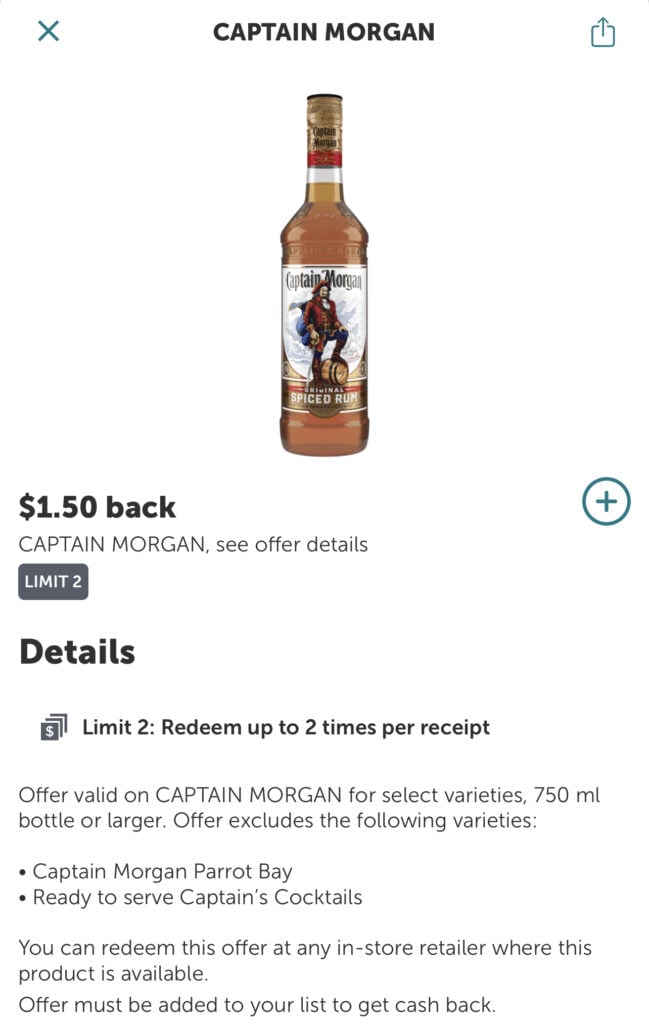 This offer gives you $1.50 back per bottle of Captain Morgan (select varieties 750 ml or larger). You can redeem this offer up to 2 times per receipt.
Previous Offers:
If you're a liquor drinker or are planning some summer parties with "adult beverages" this mail-in rebate form could save you a lot of money! Purchase Smirnoff, Ketel One, Captain Morgan, Bailey's, José Cuervo, Tanqueray or others and you can receive $15 back on 3 bottles, $35 back on 6 bottles or $50 back on 8 bottles. The offer is void in the states of AL, IN, LA, MS, SD, TX, UT & VA. Print your TheBar.com Liquor Rebate form here. Offer expires 06/26/11. All requests must be received by 07/11/11. For questions call 1-877-552-7934.
Also: Receive $8 when you buy 2 bottles of Captain Morgan, Bailey's, José Cuervo, Johnny Walker, Tanqueray or Smirnoff.