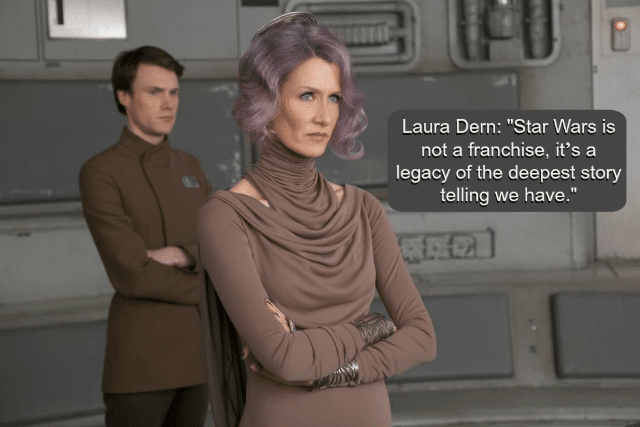 Secrecy can be tough. In particular, interviewing an actor when you haven't yet seen the movie and the movie itself is so BIG that details can't be released and the actor has to be careful about what they do and don't share can be extra tricky! But, when it came to Laura Dern and talking about her role as the brand new character Vice Admiral Amilyn Holdo in STAR WARS: THE LAST JEDI, she shared just enough to make me love her even more than I already did AND be even more anxious to see the movie when it hits theaters on December 15th!
The interview started of with Laura walking into a room filled with applause. She showed her gratitude for the clapping and was so energetic and ready to go.
About the Character Vice Admiral Amilyn Holdo
Laura joked that all she could tell us about her character is that she has purple hair. She added a bit more that she has arrived in the Resistance and I is a Vice Admiral. She appreciates that the producers, Rian Johnson and Kathy Kennedy, allowed a powerful female character with her physicality to be Feminine, as opposed to "Oh, she's a strong Female. Let's put her in the guys' clothes. I thought that was wonderful and I feel excited to join this amazing legacy of strong females in space, starting with our magnificent icon of Princess Leia. That was a great pleasure."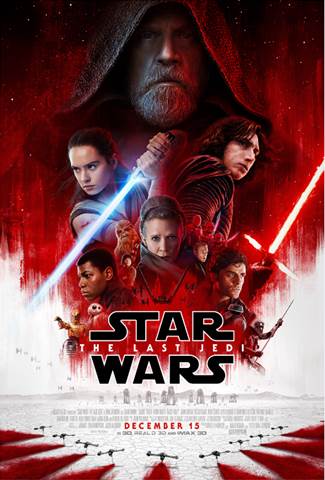 Laura Dern's Childhood History with Star Wars
Laura waited in a line that was blocks long to see the first Star Wars movie with her parents at the Cinerama Dome about age 6 and said the experience was profound for her. "The genre seemingly would not have been something I was interested in, but the spoiled part is I have been raised by Actors and I've been introduced into a world where movie is magical and my parents are such fans… they're rebels and they love hard core independent film."
"A few years before, had done a Douglas Trumbull film called Silent Running and I'm told it was a great influence on George Lucas in that it was my Dad [Bruce Dern] alone in space with 3 droids named Huey, Dewey, and Louie. And I became obsessed with these droids and those droids, I'm told, were a great influence toward R2-D2. I had a figurine of this Droid and remember that idea of being in space with these characters who are your partners. And then suddenly Star Wars opened up this kind of storytelling in this massive way so it felt personal, as Star Wars does to all of us."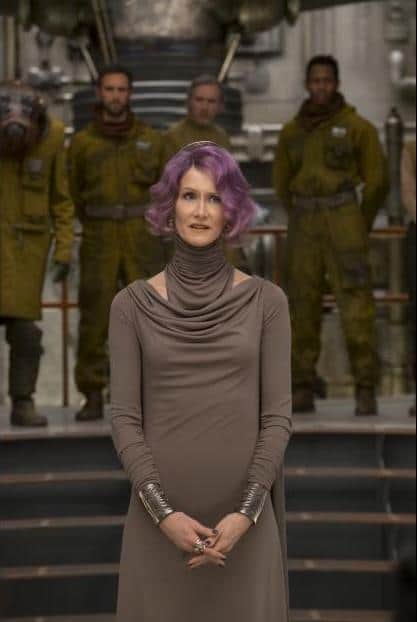 About Being a Part of Star Wars
Over lunch with Rian Johnson, Laura learned she was to be part of the cast, which was amazing to her having been a huge fan as a child. As she listened to Rian Johnson talk about the film she thought that's "what's incredible about Star Wars. He started describing a world that was about the complexity of being a human being and the battle between light and dark and not knowing which would win, and the struggle of family and the hero's journey."
"And you feel it all and you realize that it is what film makers that I've worked with in Independent Film have longed to explore. And he [Rian] described this complicated Female Character in such a beautiful way that also spoke to something rebel film makers have asked of their collaborators and, in my case as an actor, of me. …and then to realize, my God, that's what George Lucas invented. And that's why I think this stands the test of time in such a profound way is it's not a franchise, it's a legacy of the deepest story telling we have."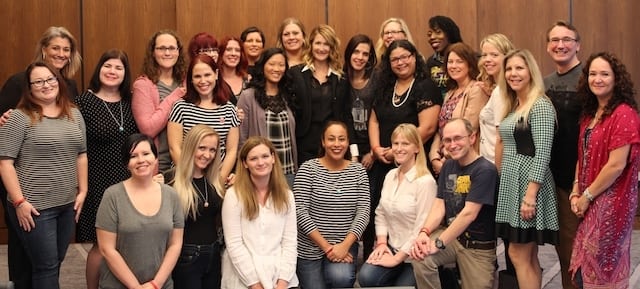 Like STAR WARS on Facebook
Follow STAR WARS on Twitter
Follow STAR WARS on Instagram
Follow STAR WARS on YouTube
Visit the official STAR WARS: THE LAST JEDI website
STAR WARS: THE LAST JEDI opens in theatres everywhere December 15th!