OK Kung Fu Panda fans, it's time to get ready for an all-new adventure when Kung Fu Panda 3 hits theaters on January 29!! Have you seen a trailer yet? If not, we have one for you below. It looks like it is going to be a whole lot of fun!! We get to meet Po's long-lost panda father who suddenly reappears and travels with with Po to a secret panda paradise to meet lots of hilarious new panda characters. But when the supernatural villain Kai begins to sweep across China defeating all the kung fu masters, Po must do the impossible — learn to train a village full of his fun-loving, clumsy brethren to become the ultimate band of Kung Fu Pandas!
Kung Fu Panda 3, the latest addition to one of the most successful animated franchises in the world, stars Jack Black, Angelina Jolie, Dustin Hoffman, Jackie Chan, Seth Rogen, Lucy Liu, David Cross, James Hong, Randall Duk Kim, Bryan Cranston, J. K. Simmons and Kate Hudson.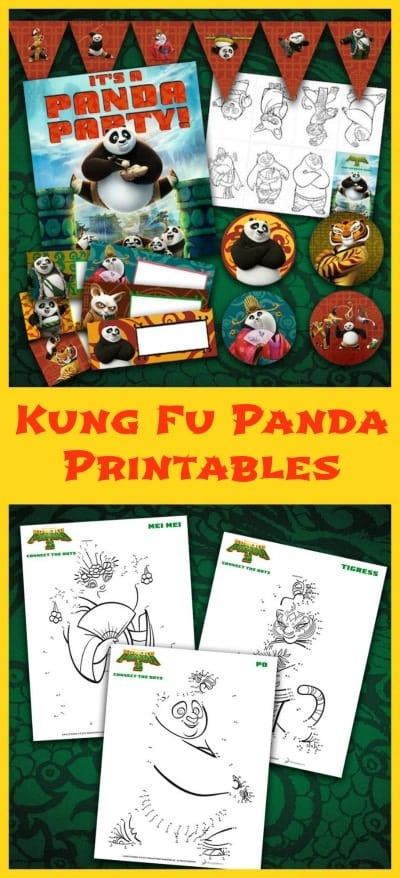 While you're waiting until you can head to the theater to see Kung Fu Panda 3, we have some fun activities to keep the little ones busy with anticipation. We have lots of fun activity sheets and even a Kung Fu Panda Party Printables pack so you can throw your own Po Party at home! Grab them all here:
Party Pack Activities
Characters Coloring Pages
Mazes
Connect the dots
Spot the difference Panda Pool and Face To Face
Tigress Paper Toy
3D Po
Tigress Maskand Po Mask
I Spy: Po
Stay tuned as we bring you MORE Kung Fu Panda fun in the coming weeks – and perhaps even an awesome giveaway (hint, hint).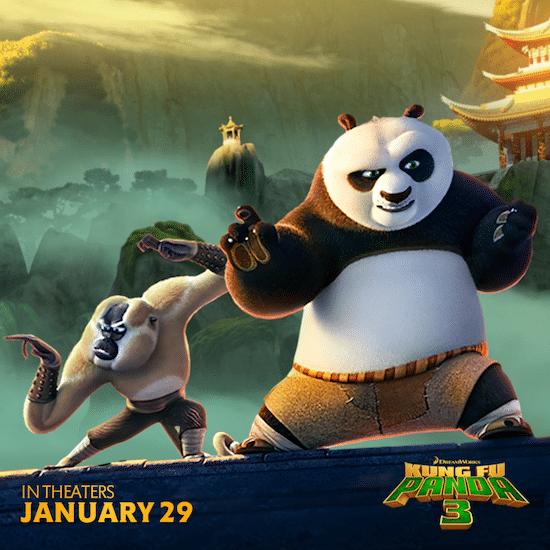 See Kung Fu Panda 3 in theaters January 29th!
Visit the Official Site
Like 'Kung Fu Panda 3' on Facebook
Follow DreamWorks Animation on Twitter and Instagram
#KungFuPanda