Are you looking to strengthen your child's skills while keeping learning activities fun and engaging? Look no further…. a KiwiCo subscription box is full of fun and educational surprises each month!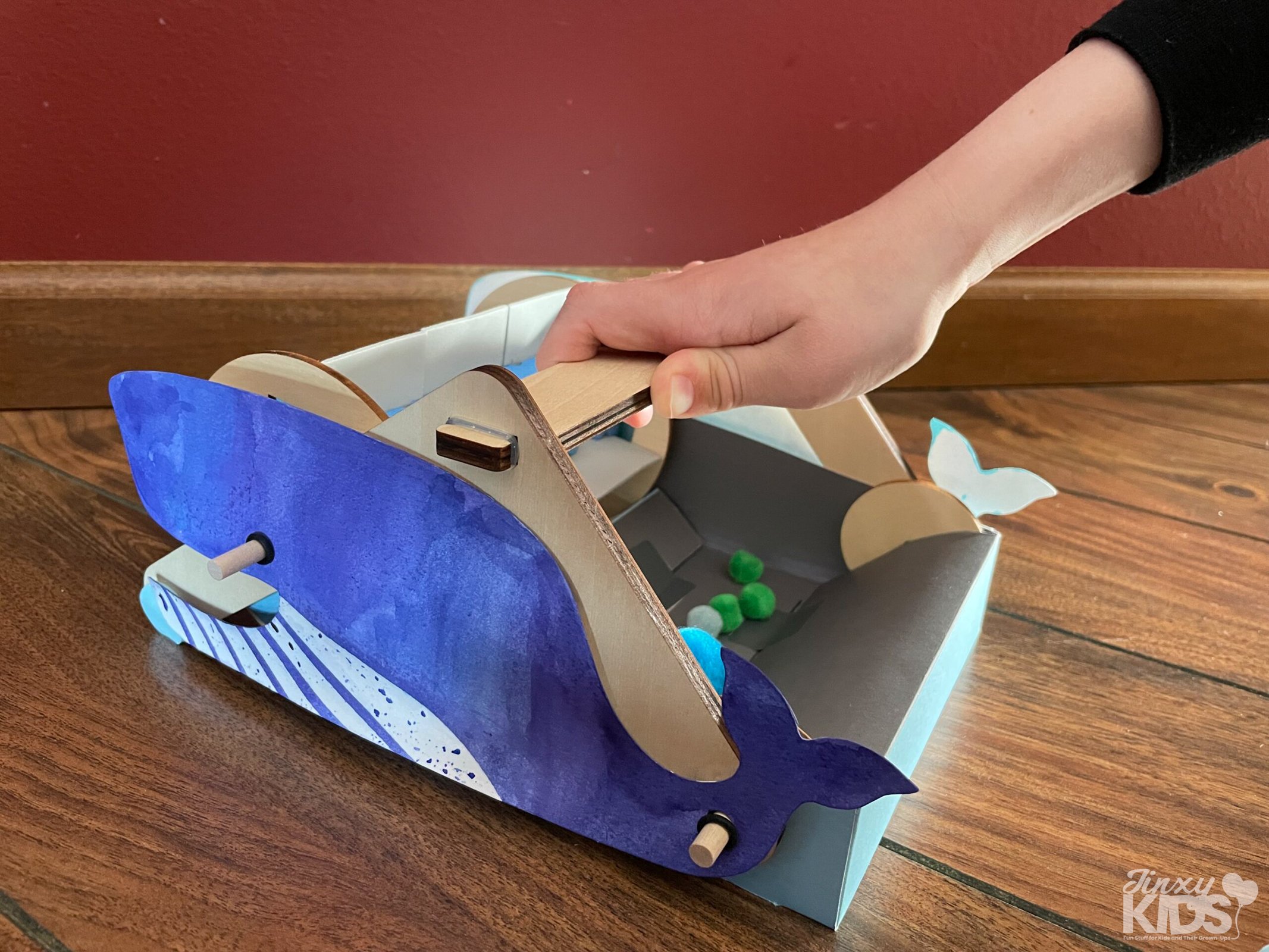 In my experience, active and activity based gifts are the best!
Ilike to consider buying this subscription service as a way to provide engaging learning activities for your own children or as a gift for others that continues to give throughout the year!
KiwiCo has fun, engaging, and educational projects for everyone from toddlers and kids to teens and even adults.
The company's mission is to provide the next generation of innovators with the tools and foundation to become creative problem-solvers and critical thinkers.
If you're looking to add fun, engaging, age-appropriate, and educational activities, I encourage you to see what KiwiCo has to offer!
We recently received two boxes to create a KiwiCo review and we can't wait to show you what we got!
Jump to: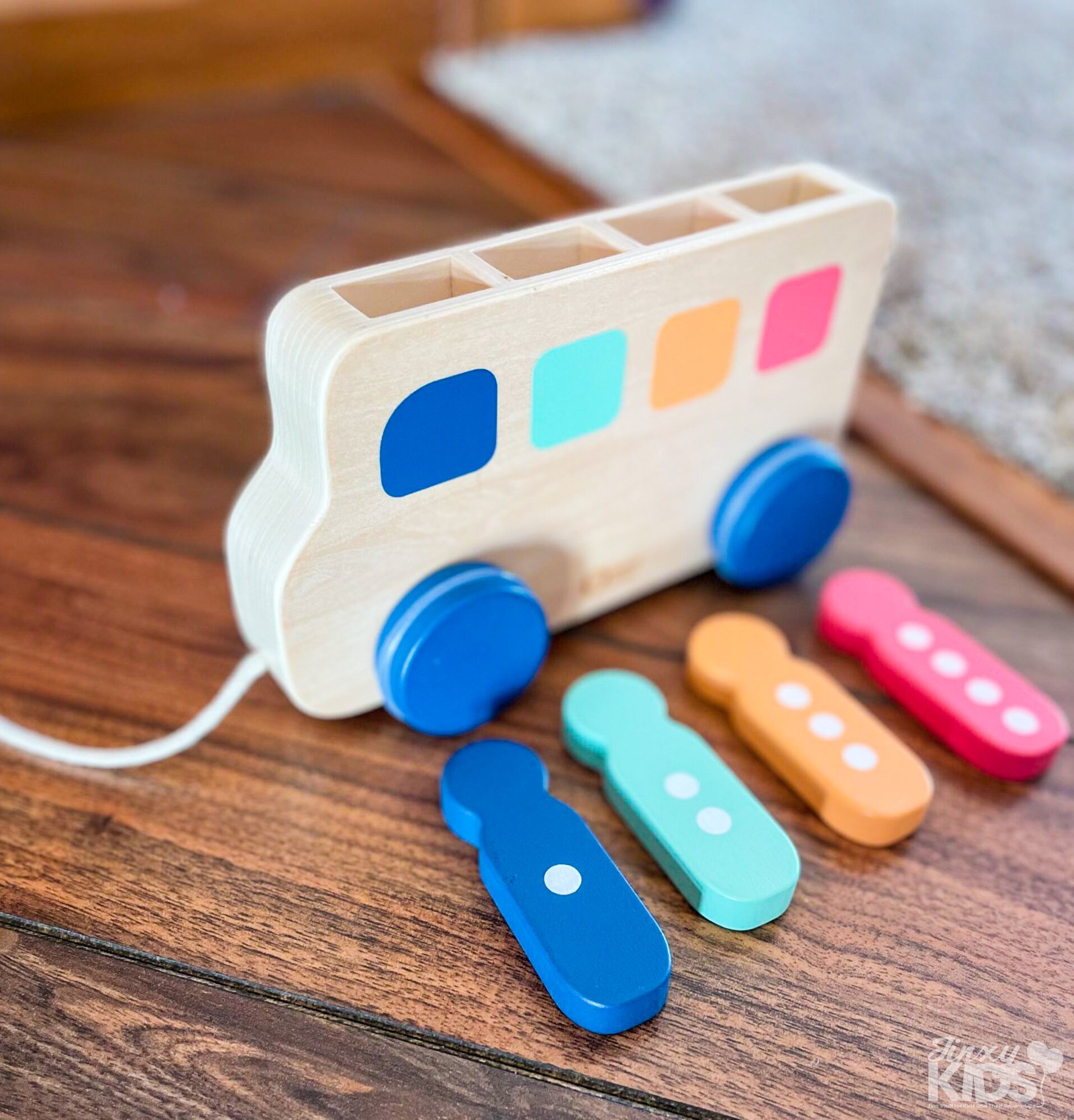 What is KiwiCo?
KiwiCo offers STEM, STEAM, and science kits for kids (and babies, and in some cases, teens and adults!). Each KiwiCo box includes all the materials and inspiration for kid-friendly projects related to a theme.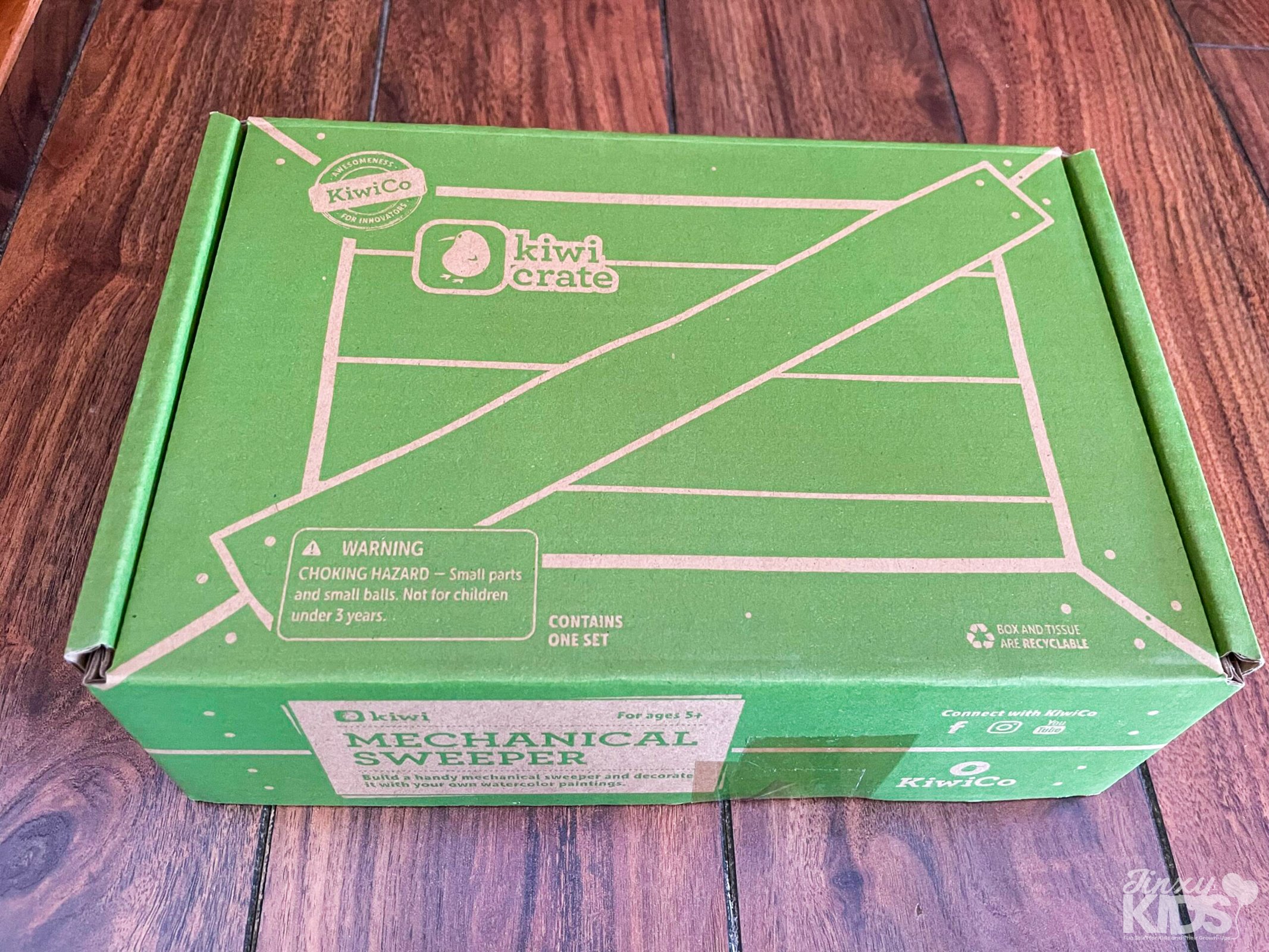 Theme examples might include music, gardening, dinosaurs, colors, or more. Choose from KiwiCo boxes that feature arts and crafts, science activities, imaginative play, and more.
Here's what came with the KiwiCo boxes we received.
Please note: These are just one month's boxes; what you receive may be different from what you see pictured.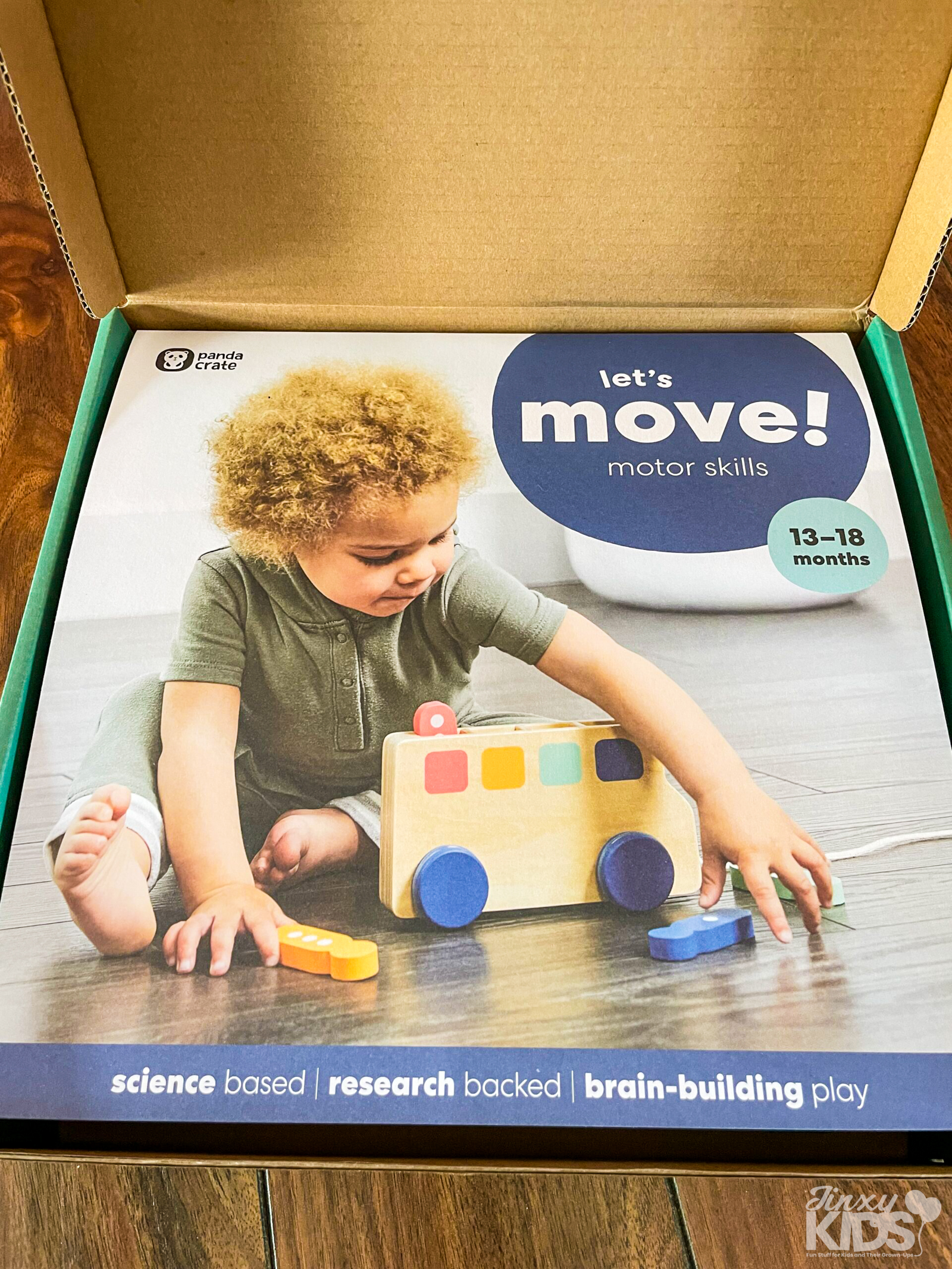 KiwiCo Panda Crate
KiwiCo Panda Crate is tailored to children 0 – 24 months. It was inspired by the vision of helping busy parents nurture their naturally curious and creative babies.
It helps babies learn by doing what they do best – playing, exploring, and interacting with the adults in their lives. The Panda Crate ships every other month.
This particular crate I received is designed with children 13-18 months of age in mind and focuses on incorporating motor skills into play.
I was really impressed with the high-quality toy options and guidance that was included in this crate.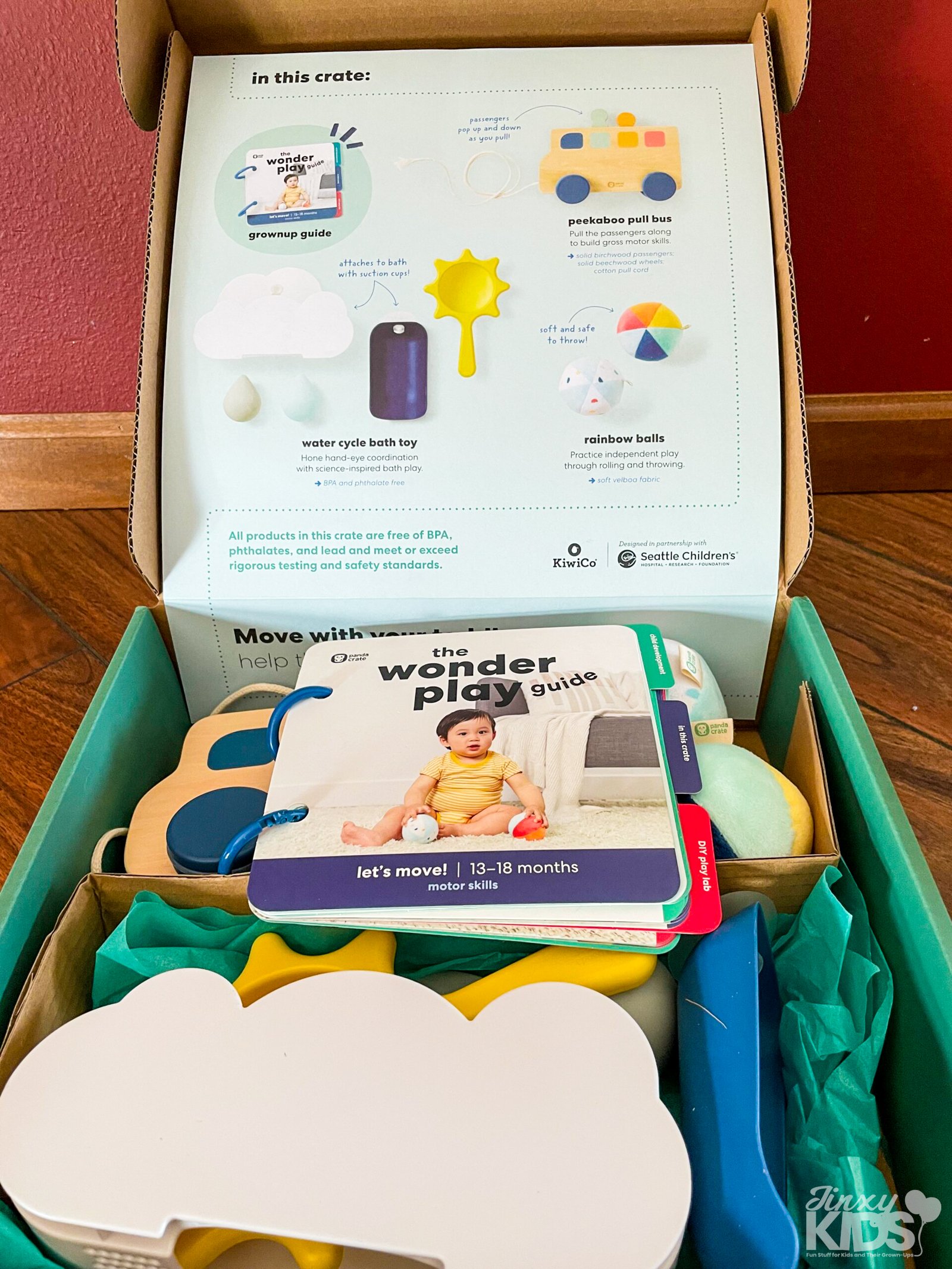 The toys and activities within this subscription service are backed by research to be brain-building, which is very beneficial to a child's development!
When you purchase a box, you know that you will receive high quality, age appropriate materials!
What's Included
Included with this box was a guidebook, focusing on play and explaining the activities included in the box. This booklet provides information about child development, play ideas with the materials provided, and independent expansion activities.
It also includes the reasoning and explanation behind why the toys were selected and many ways the materials can be used as a very helpful tool!
All the products in this crate are free of BPA, phthalates, and lead. They meet or exceed rigorous testing and safety standards.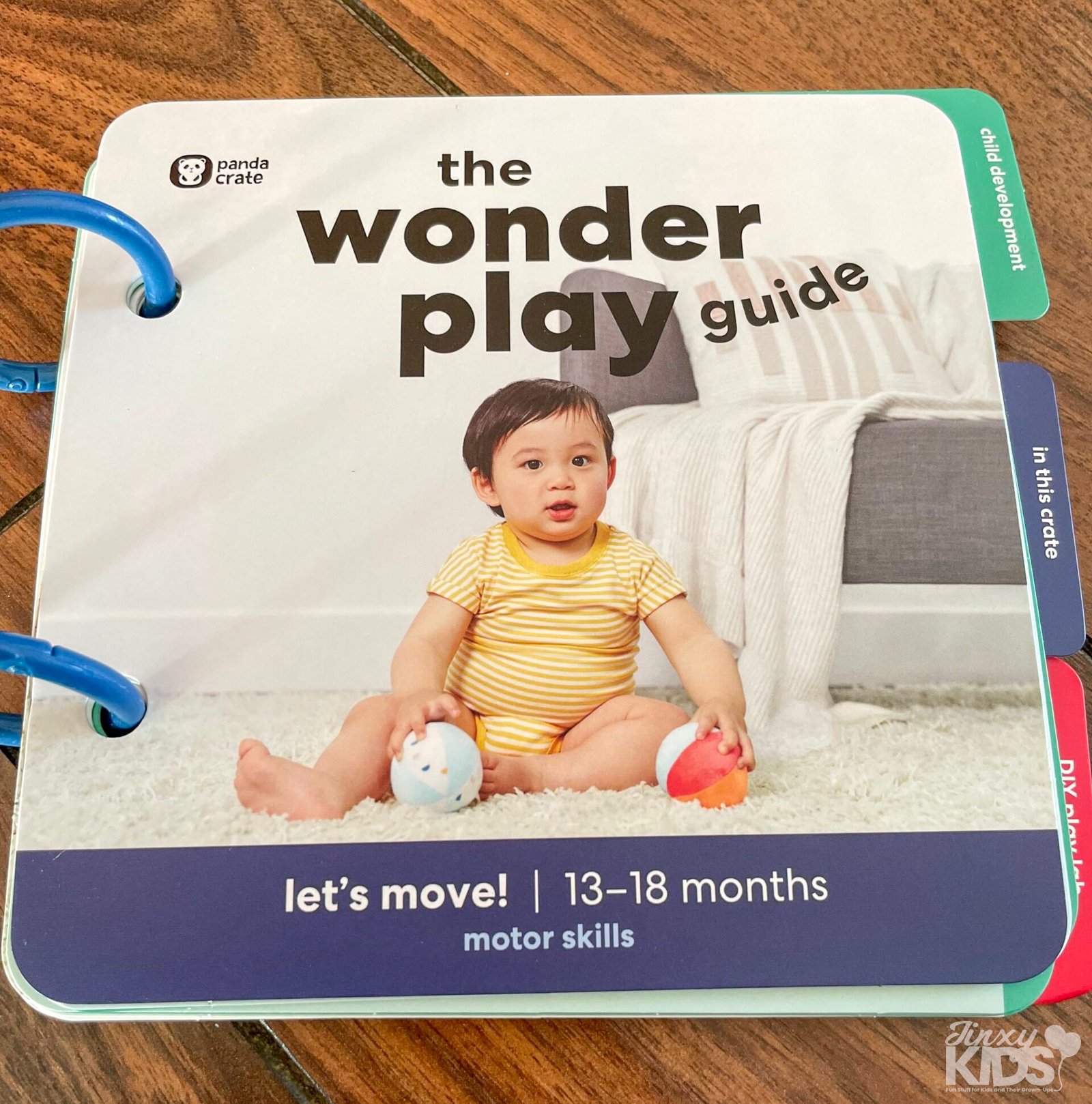 Learning Concepts
The wooden bus we received offers multiple learning concepts through one toy. First, the toy can be pulled around with a string.
Practicing walking (gross motor), combined with holding onto a string (fine motor), combined with object color matching (cognition) makes for this to be a multi-use toy and an excellent toy choice!
The wooden people can be taken out and put in, building fine motor skills as well.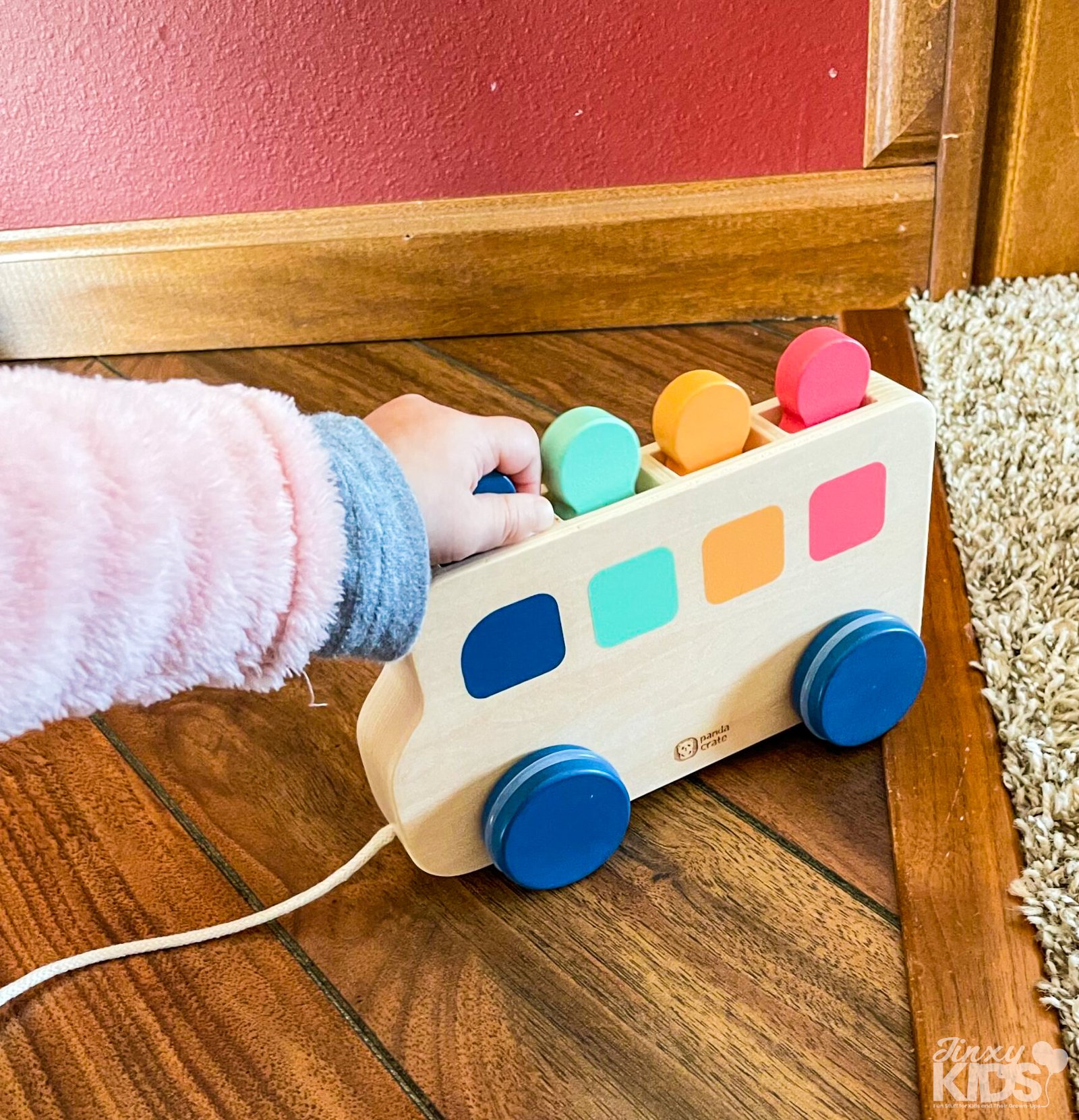 Cognitive skills come into play with matching and number concept opportunities. One option for matching is that the wooden people figurines can be matched based on their color.
Numeracy is introduced through one-to-one counting while placing the people in the bus, and with the numerals and dots that are pictured on each side of the people figurines.
Extend learning further by using your finger to teach pointing and counting one dot at a time. Since this activity is geared for younger learnings, including the most basic color matching concept to the bus is very helpful.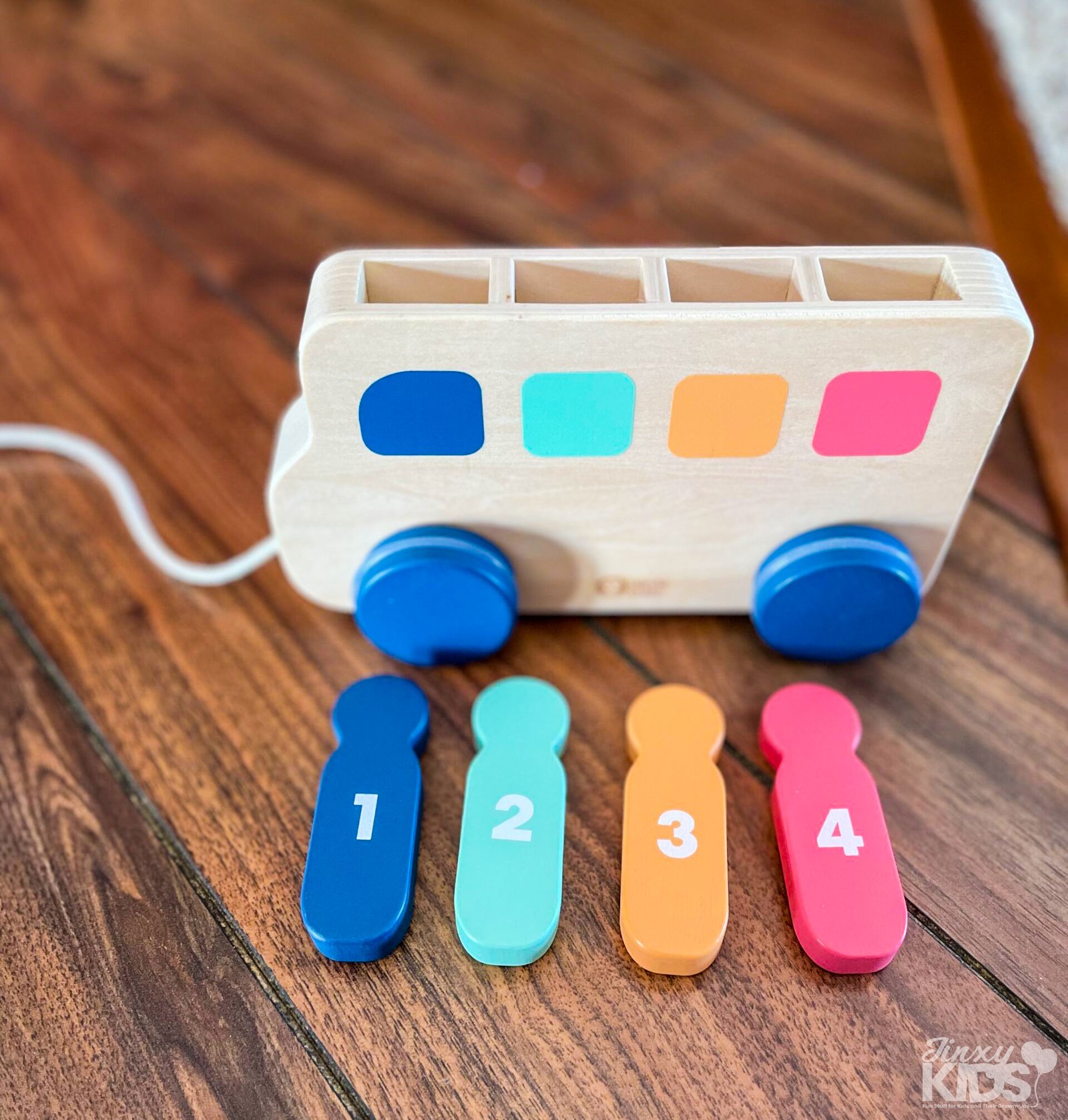 To add an extra element of fun, the people on the bus move up and down when the string is pulled. What a great time to incorporate music, adding a verse to "The Wheels on the Bus" song. '…the people on the bus move up and down'.
Two soft balls with super soft velboa fabric came with this crate. They are perfectly sized for small hands to be able to pick them up, bang, roll, and throw. Playing catch builds on social skills and interactions.
Rolling and throwing works on tracking an object within your environment, all while providing opportunities to maintain balance.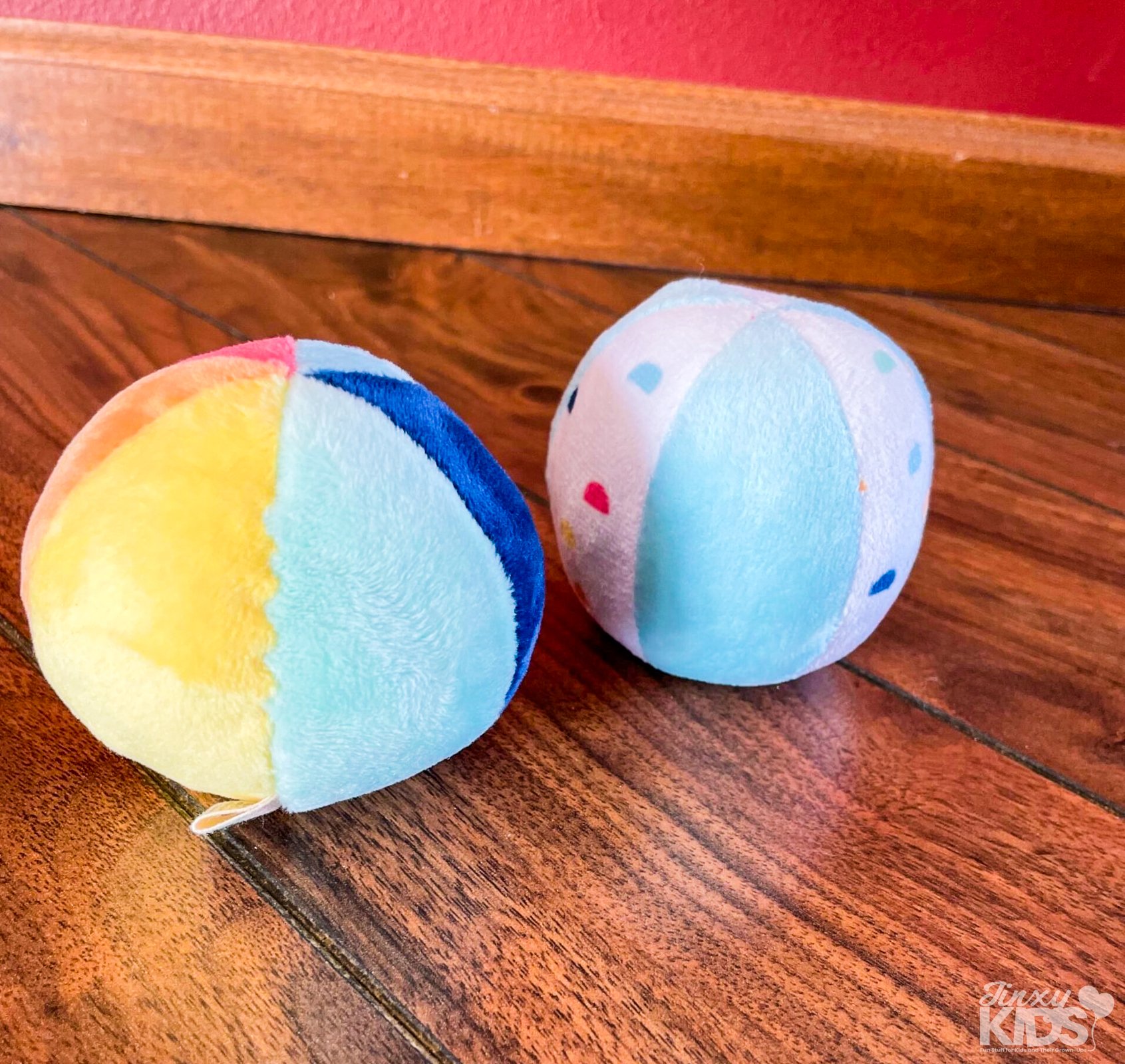 A bath toy featuring clouds, rain drop, and the sun was included to extend learning into the bathtub. Help your little one explore and expand their hand-eye coordination, tracking, and build cause and effect skills with these water cycle toys!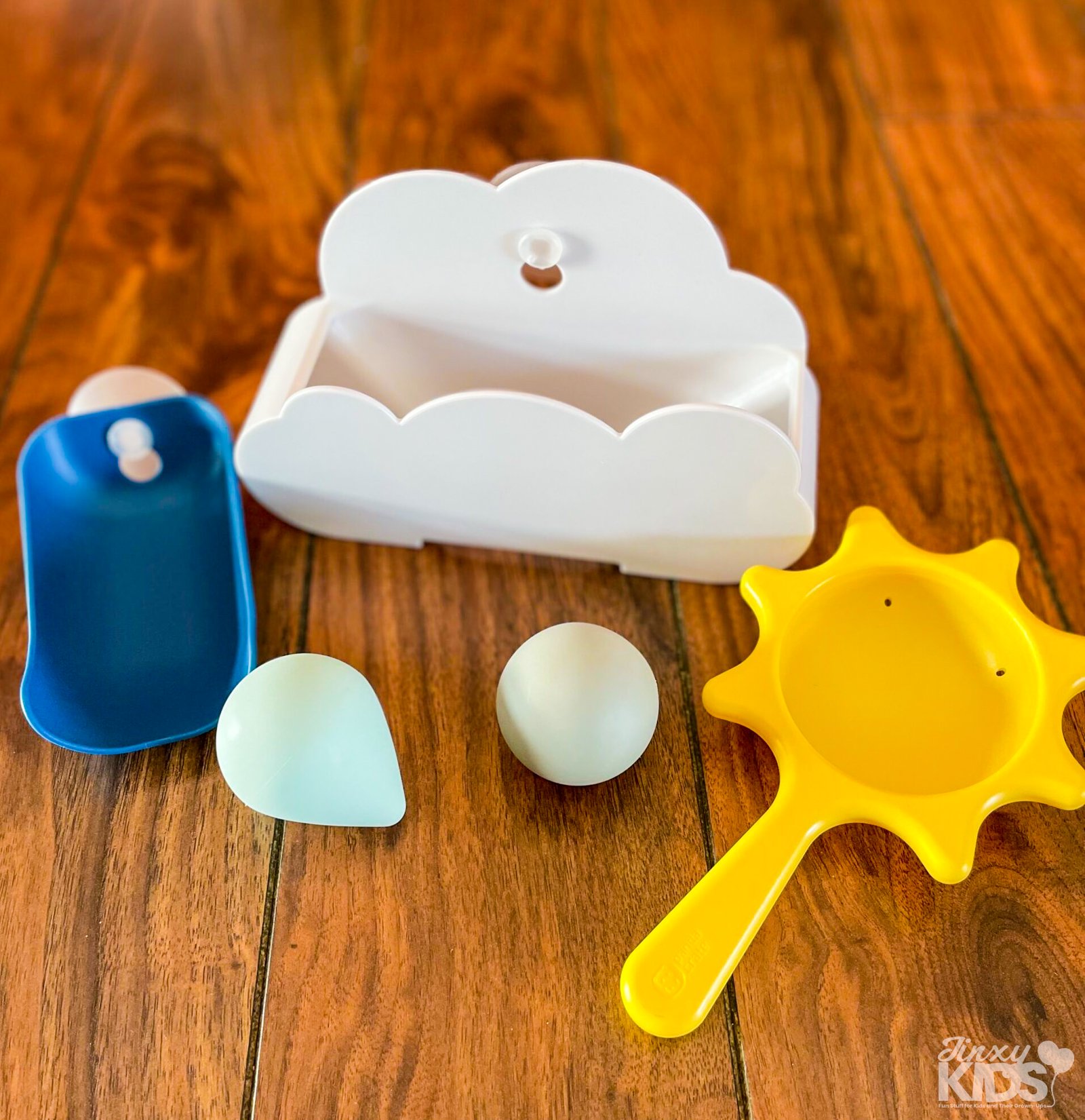 Kiwi Crate
As there are crates designed for all ages. We also checked out the Kiwi Crate.
The Kiwi Crate is best for kiddos ages 5 – 8. It delivers young innovators all the materials and inspiration needed for fun hands-on projects that explore art, science, and engineering.
The project we received is a great example of STEM-based learning as kids learn how things work by making their own!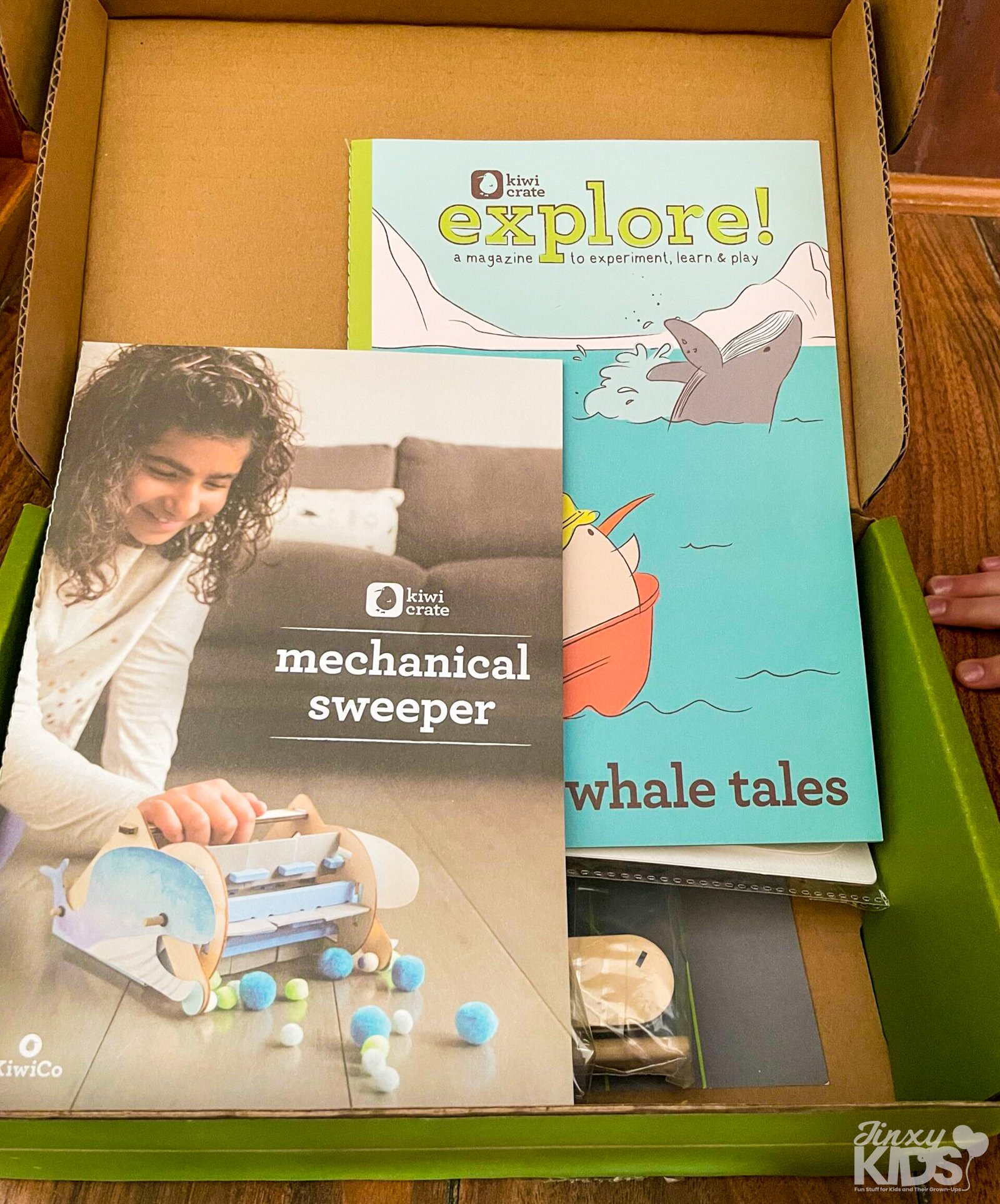 I enjoyed working with my 5- and 8-year-old through this Kiwi crate. Included with the box of materials, was an Explore magazine 'Whale Tales'.
This magazine helped introduce the concept to the included activity. We all learned something new about whales!
My children and I both enjoyed this activity. I like that the book correlated with the activity, extending the learning and providing reasoning to the project.
This project promoted working together and building a real-working machine with the materials provided. It was a fun and rewarding experience for all of us!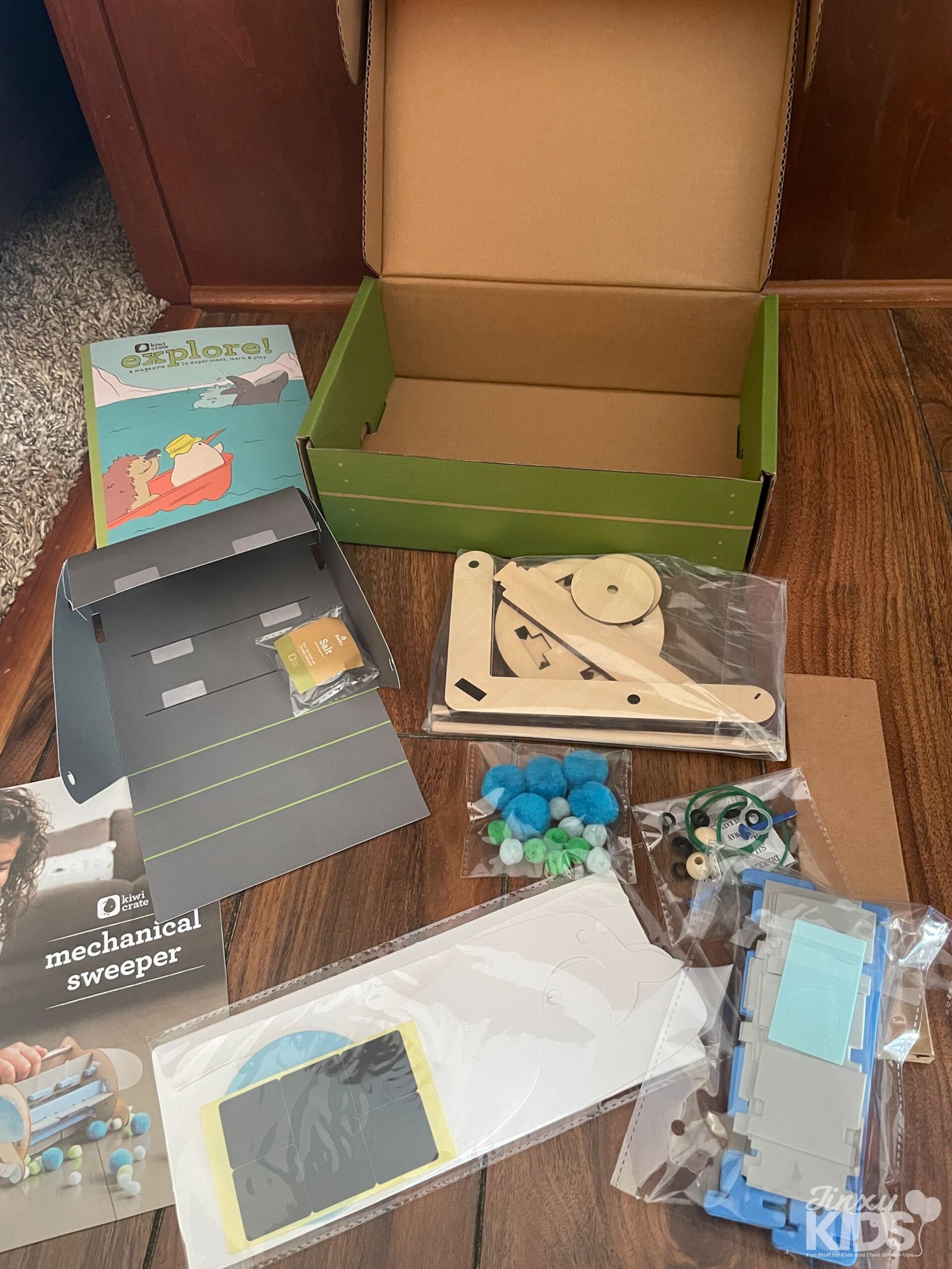 This month the Kiwi Crate provided materials to construct a mechanical sweeper. A guidebook clearly described the steps through pictures and words.
First, we read the magazine which provided background information to the project. Next, we organized our materials. After getting all the pieces out of the box, we began painting the whales.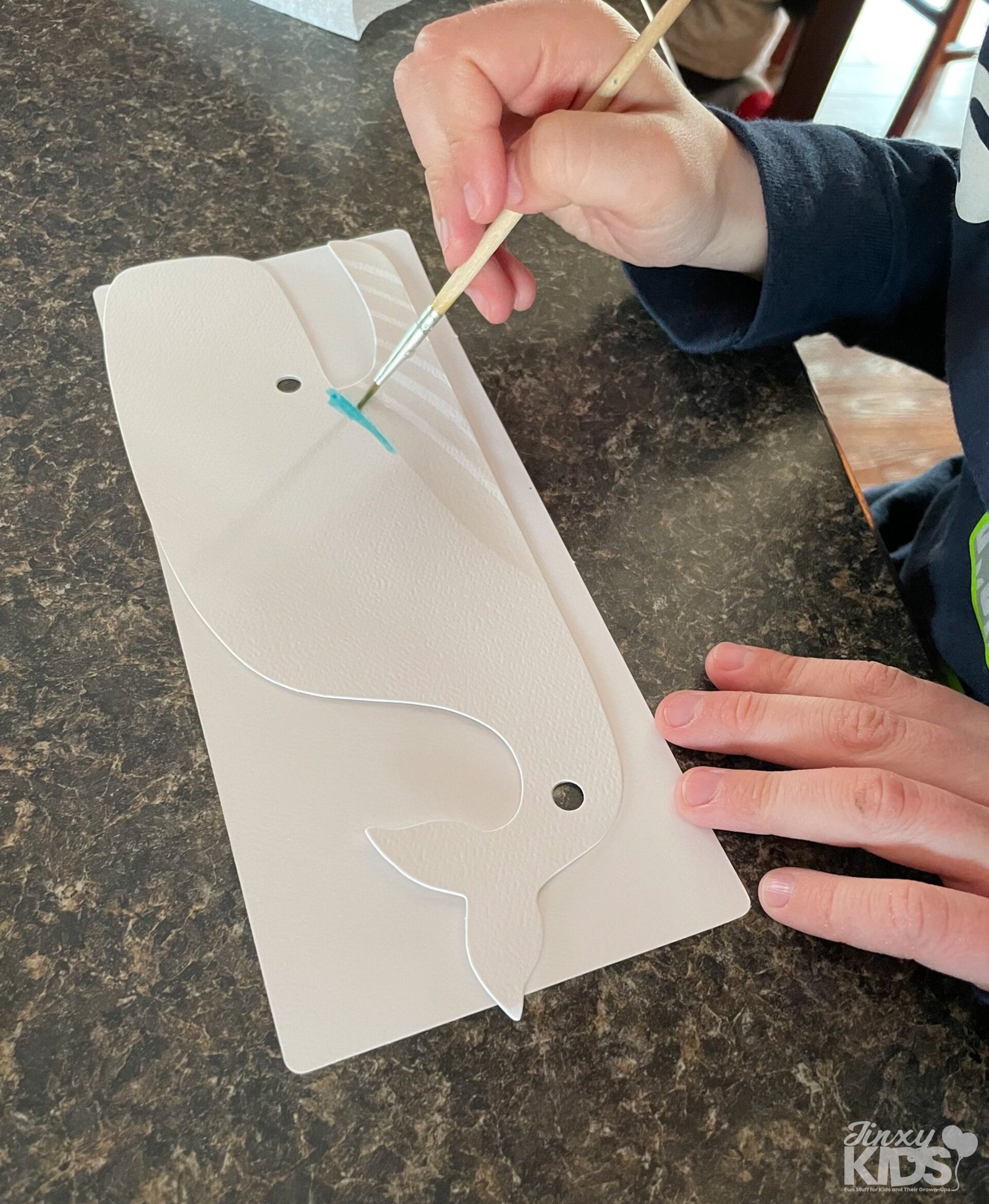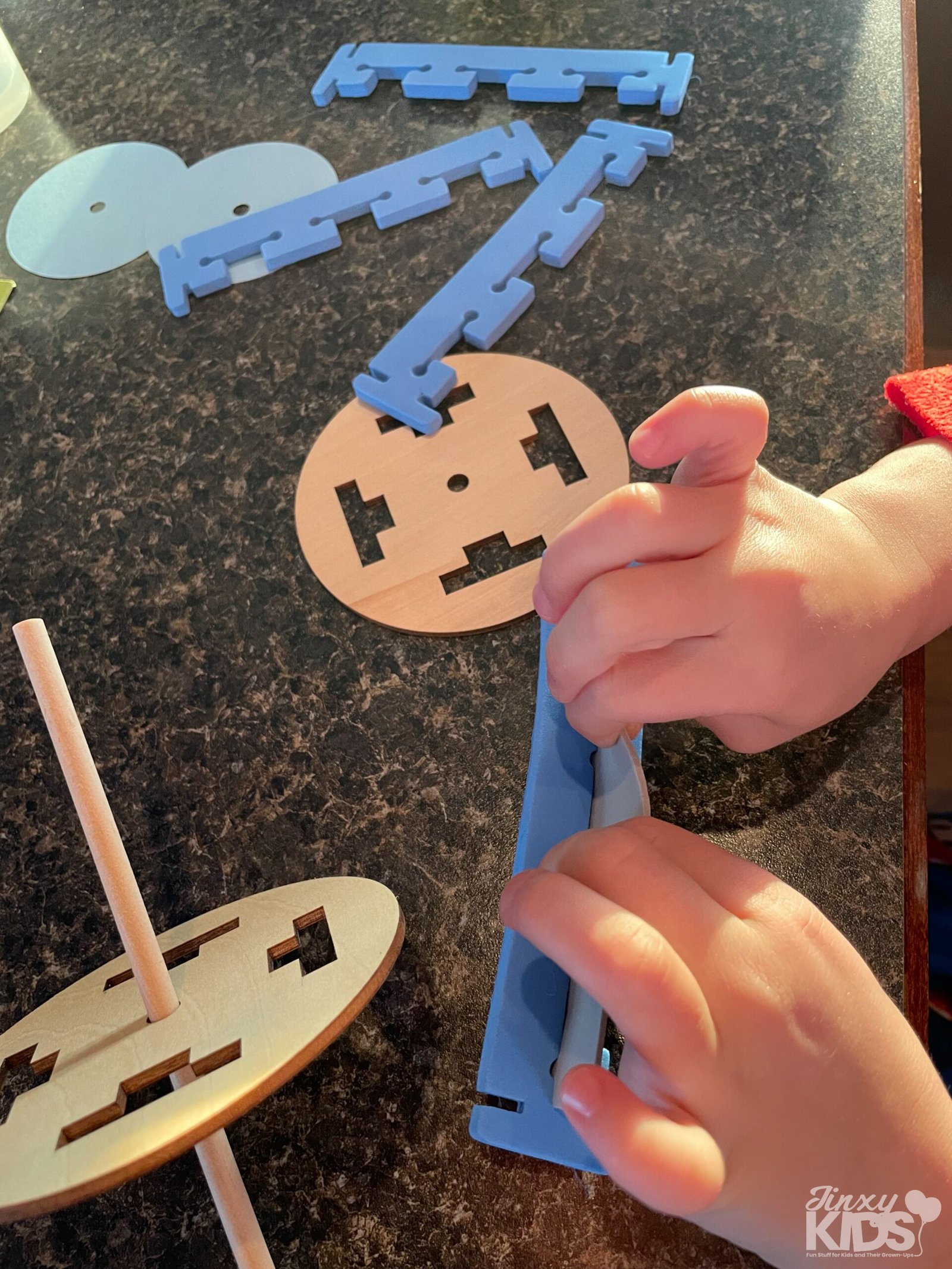 We continued to follow along with the steps in the booklet to build a mechanical sweeper.
The steps were age appropriate, something designed for both my 5- and 8-year-old to help construct!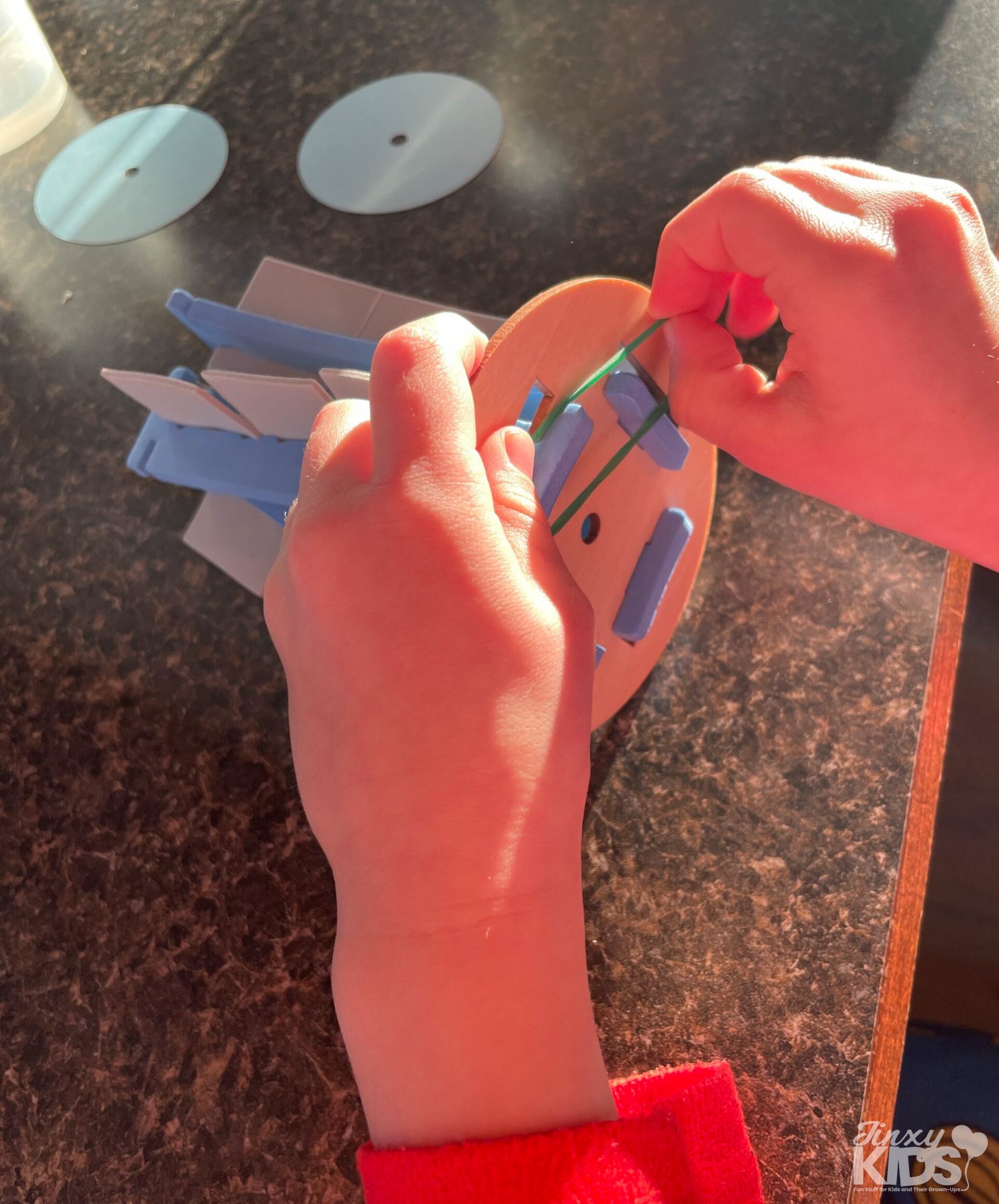 They worked very hard. They are now getting close to the finish!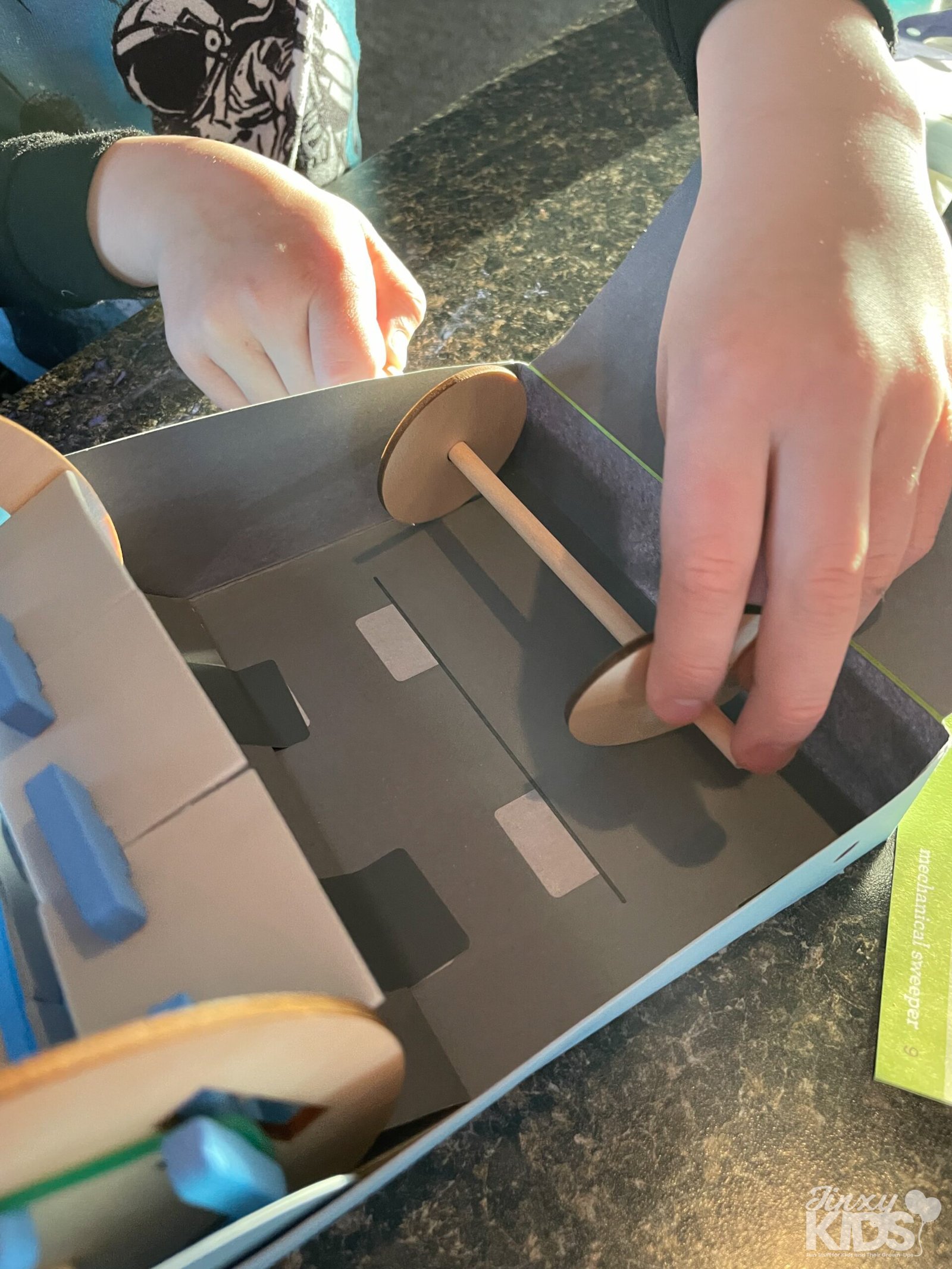 We successfully built a mechanical sweeper. The whales worked to use their baleen to gobble up their snack!
The sweeper works, it cleaned them all up – what a sense of accomplishment!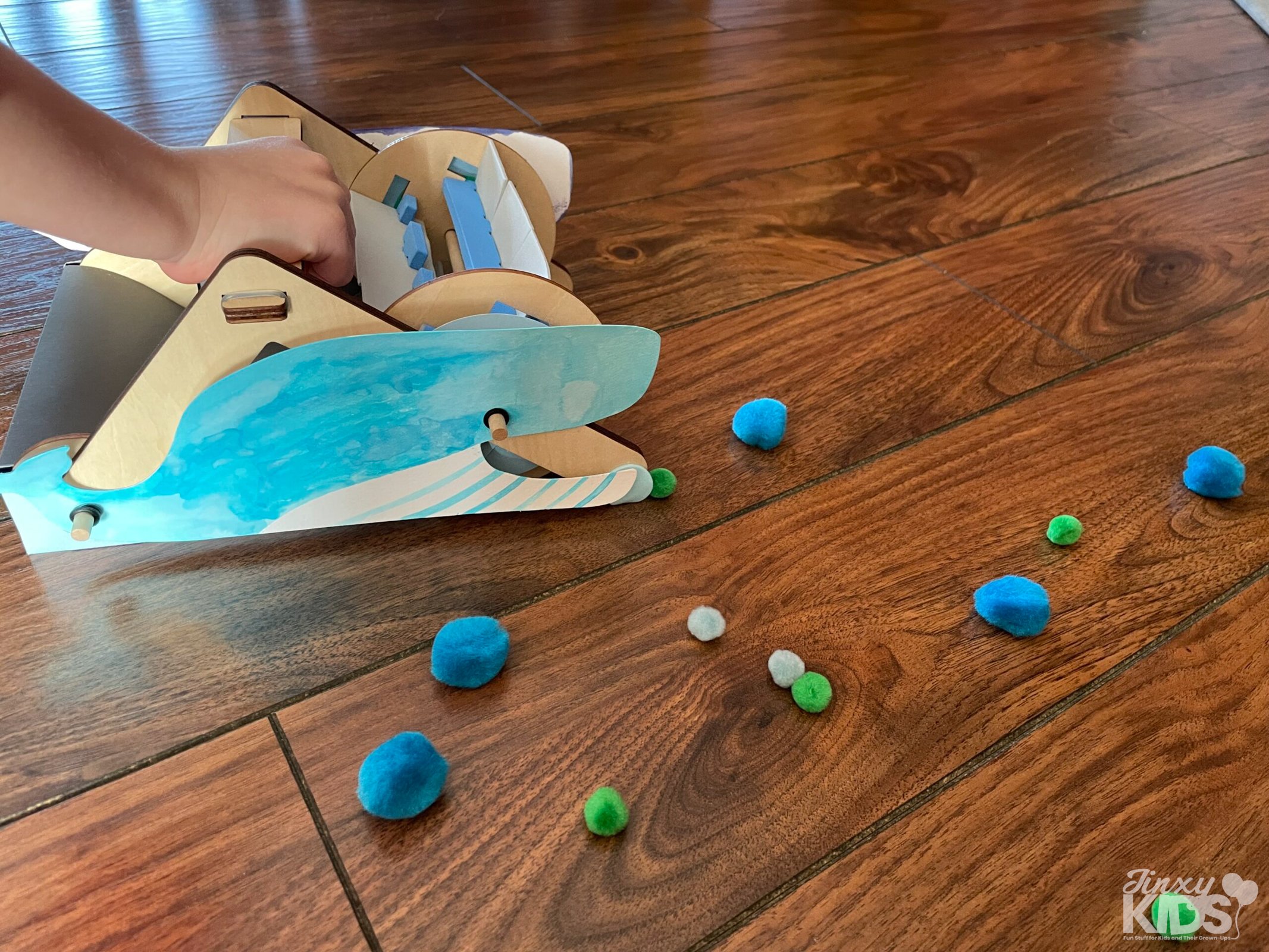 There are 9 subscription product lines to choose from. In addition to the two featured above, the other seven KiwiCo crates you can choose from include: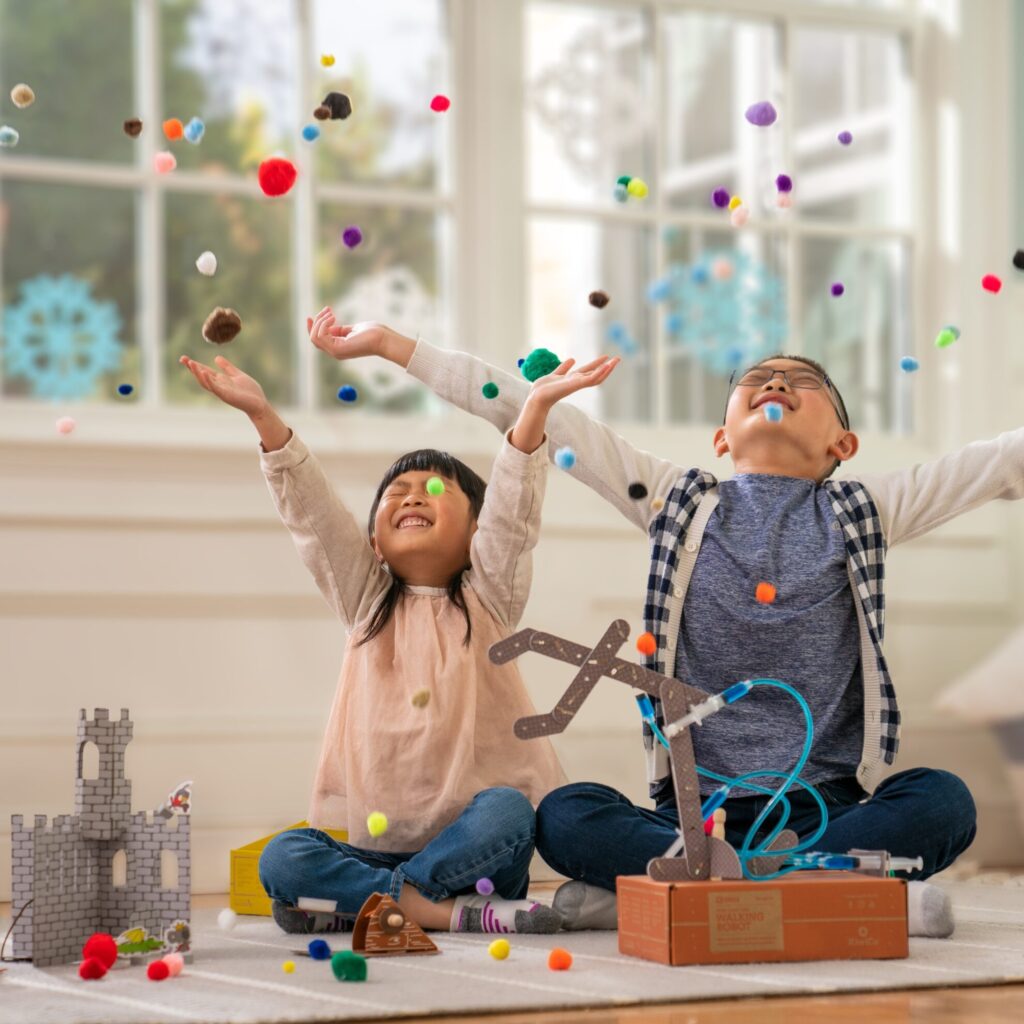 How Much Does KiwiCo Cost?
KiwiCo offers flexible subscription options, with pricing as low as $18.50 per month. All subscriptions in the U.S. ship FREE! Choose from 1, 3, 6, or 12-month options. Gift subscriptions are available, and you can pause or cancel a subscription at any time.
In addition to their subscription services, you can shop the KiwiCo Store to order single projects for all ages and price points. The online Store also offers exclusive items like party packs, chemistry sets, and seasonal holiday projects.
Since you can choose from multiple monthly options or just shop for individual items, this is a great way to gift hands-on fun, no matter the budget.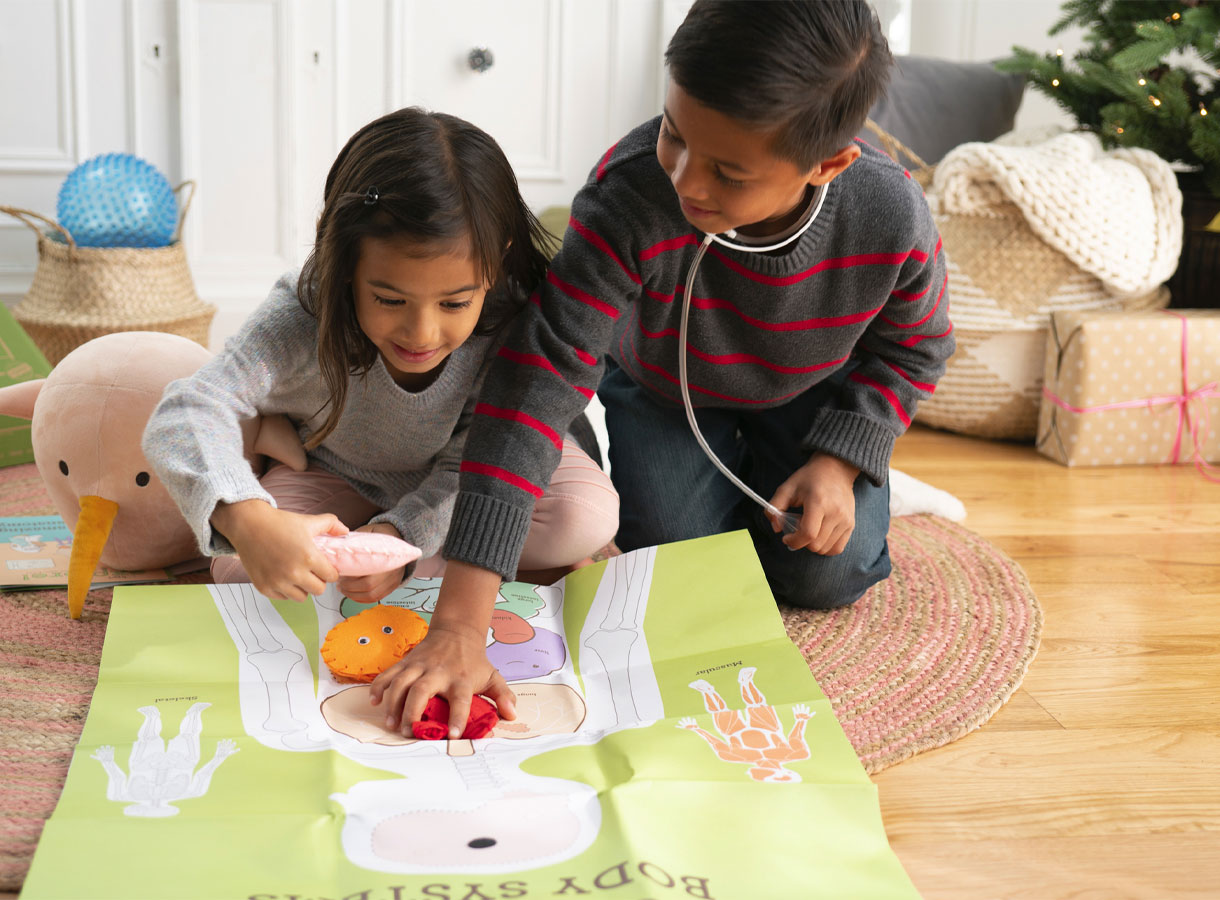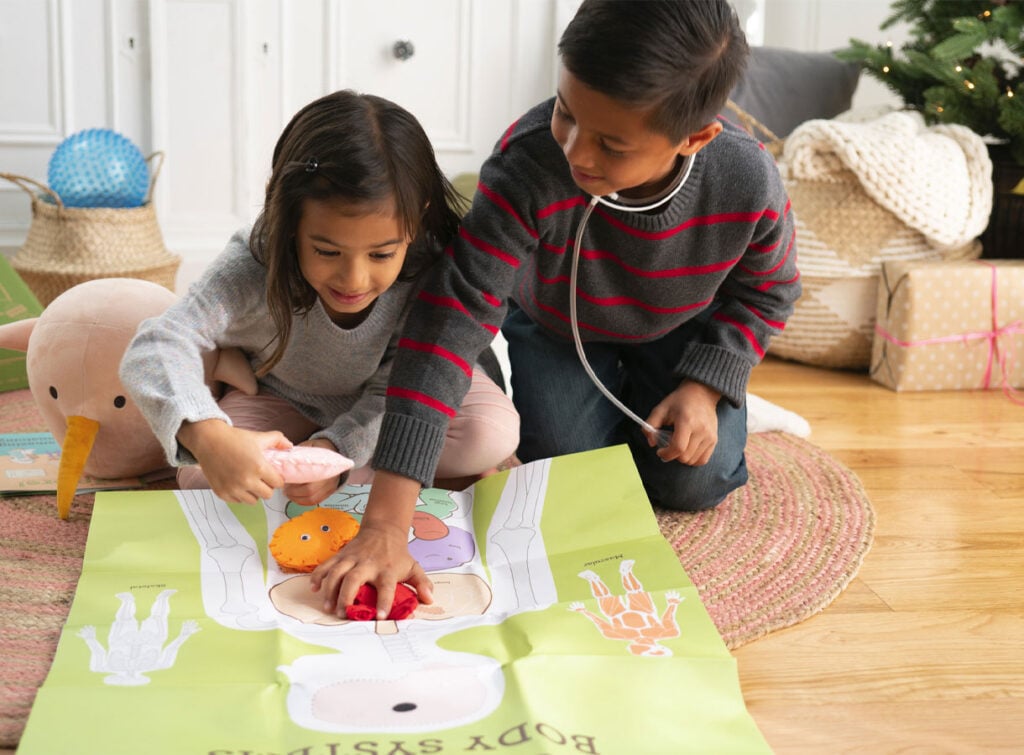 Current KiwiCo Promo Code 50% Off
Are you ready to get started? Right now you can save 50% on your first crate! Just use the KiwiCo coupon code THRIFTY at checkout to see your savings. Sign up HERE – and enjoy!
PIN IT ON PINTEREST: