#MissingLink hits theaters everywhere April 12. Get your tickets now!
This post is in partnership with United Artists Releasing, who gave me the opportunity to travel to LA, screen Missing Link and interview some of the talent from the movie!
All images courtesy of United Artists Releasing.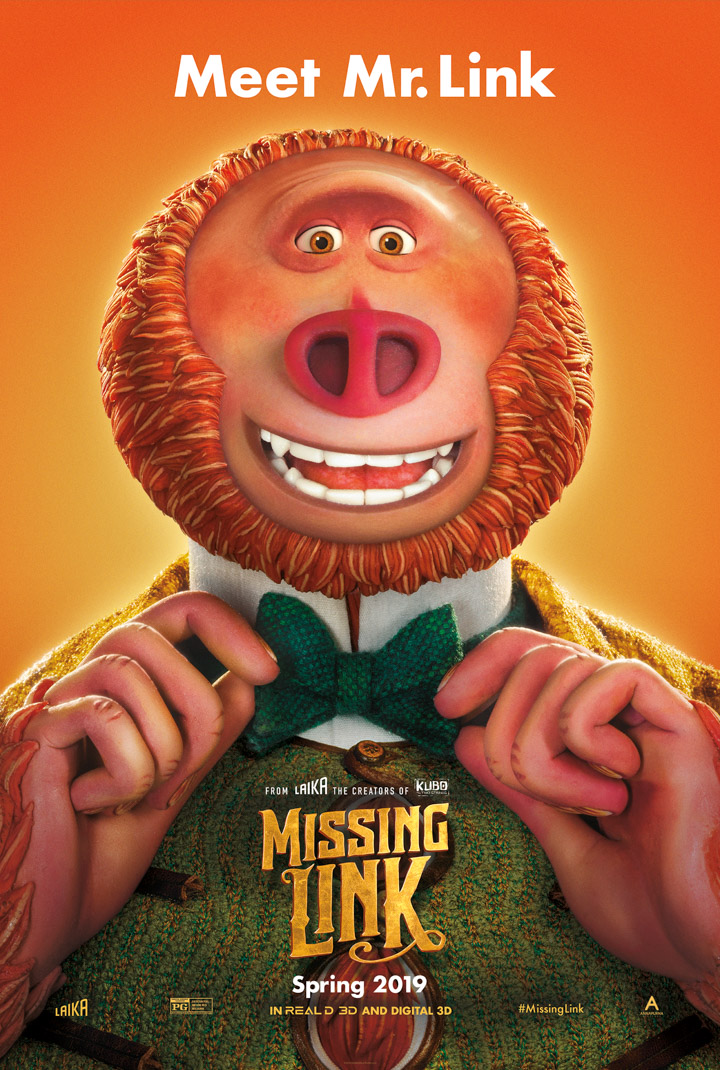 Sometimes I hear certain details about a movie and I know instantly that I'll need to see it, without even seeing a trailer or knowing about the plot! Missing Link is the most recent movie I've felt this way about.
First, Missing Link is the latest stop-motion animation film created by Laika Studios, the brilliant stop-motion animation company known for Kubo and the Two Strings, Coraline and The Boxtrolls. If you've seen any of those movies, you know that Laika pairs gorgeous movies with remarkable storytelling. Every movie from Laika is automatically on my "must see" list.
The second reason I knew I needed to see Missing Link? The cast. Knowing that talent like Hugh Jackson, Zoe Saldana and Zach Galifianakis were voicing characters in the film also meant I wasn't going to miss seeing it.
So I jumped at the opportunity when I was invited to Los Angeles to screen the movie and interview Zach Galifianakis, Zoe Saldana and Chris Butler.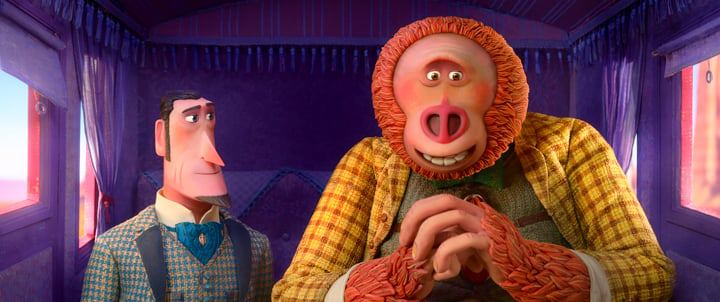 About Missing Link:
Tired of living a solitary life in the Pacific Northwest, Mr. Link, the slightly silly, surprisingly smart and soulful cryptid, recruits fearless explorer Sir Lionel Frost to guide him on a journey to find his long-lost relatives in the fabled valley of Shangri-La.
Accompanied by the independent adventurer Adelina Fortnight, the fearless trio of explorers encounter more than their fair share of peril as they travel to the far reaches of the world to help their new friend.
Through it all, Mr Link's disarming charm and good-humored conviction lead to all three of them learning that sometimes you can find a family in the places you least expect.
If you haven't seen the trailer for Missing Link yet, watch it now! Then be sure to get your tickets to see Missing Link with your family this weekend!
Related: download and print your own Missing Link coloring and activity pages!
Missing Link interview with Zach Galifianakis, Zoe Saldana and Chris Butler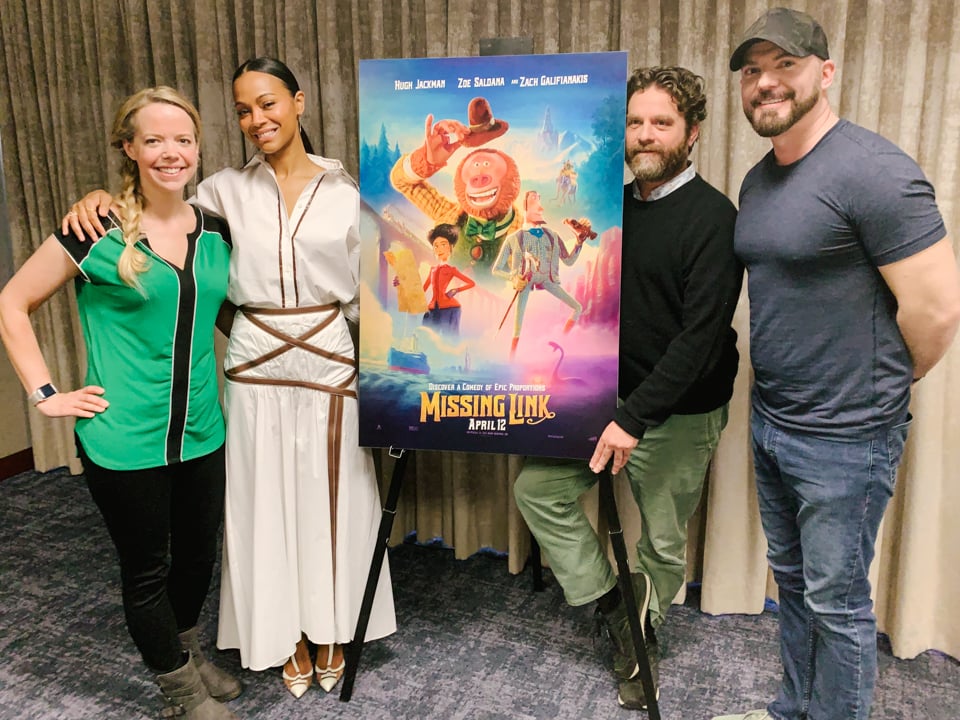 While I was in Los Angeles I had the opportunity to learn more about Missing Link from Zach Galifianakis (Mr. Link), Zoe Saldana (Adelina) and director Chris Butler.
It was really incredible to get details about the movie from the people who actually created it, and I'm so excited to share it all with you!
The Laika filmmaking process is so time-intensive. What is it like building these characters and then finally seeing them come to life?
Chris Butler, the writer and director of Missing Link, said that the idea for Missing Link started as a doodle of Mr. Link at least fifteen years ago. He described that drawing as, "A hairy avocado with legs."
When he's writing, Chris Butler said he has a little movie playing in his head. But then he gives the script to the actors and they turn it into something else. Something "living and breathing that has its own identity."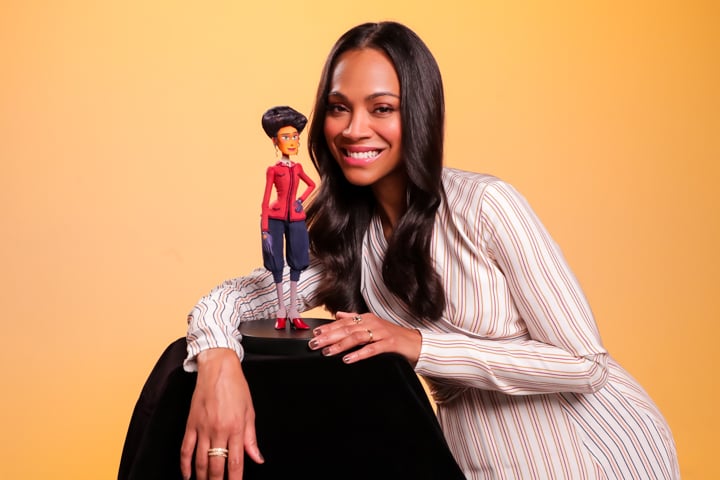 Zoe Saldana said something about the film that I truly loved. She said that she made peace with the fact that she had to wait four years to watch the movie, and that she loves stop-motion animation.
The fact that it's a time-consuming art "means that only people that are a part of this world make the choice to be here. That means that there's a level of commitment and passion and devotion and artistry that is invested in this form of art."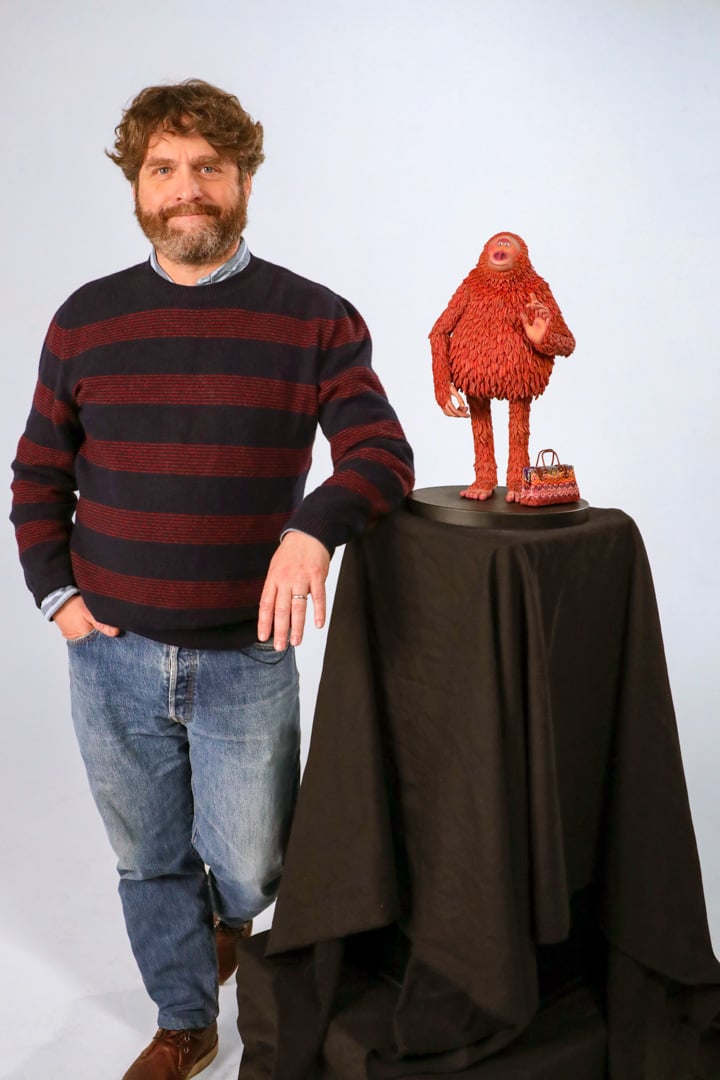 Zach Galifianakis simply said "I've always wanted to play a hairy avocado…or I've been told that I look like a hairy avocado. I wish it was hairy bravado."
But then he put the joking aside and said, "The real characterization is the animation that happens from the voice. The genius of this stuff is to watch what they've done with your voice. The animators, the way they do the face with the voice. It is really amazing."
What would you like children to learn from this film?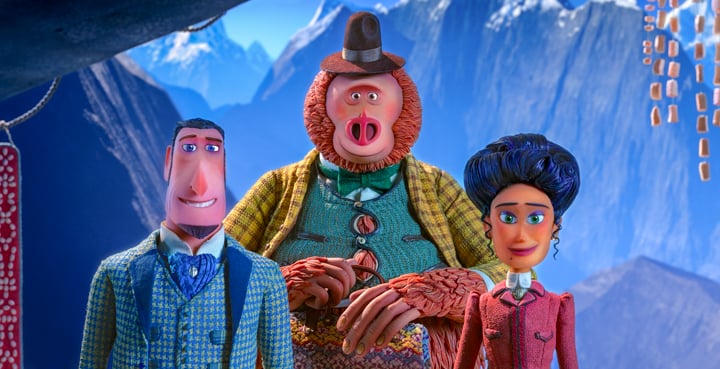 Friendship and fellowship are the theme of Missing Link, according to Chris Butler. He expanded on this by saying he thinks that "oftentimes kids movies are about family, and it's important to say that family can be about friends. Family is something you can choose."
Chris also said he wanted to send the message that your identity is not put upon you by others. It's formed by yourself.
What characteristics did you take away from the character you played?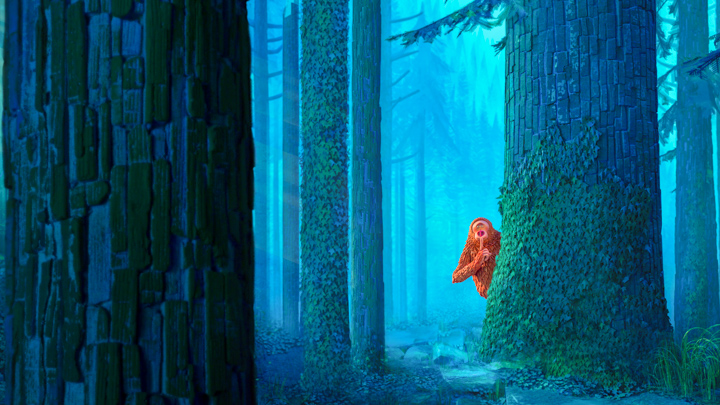 Zach Galifianakis said that he loved Mr. Link's innocence. That being in the woods gives Mr. Link an innocence and purity. A wide-eyed type thing.
What is your favorite part of Missing Link?
I have to jump in and say that I totally agreed with Zach Galifianakis's favorite part of the movie: the credits!
He acknowledged that, "it's a weird one," but explained that his favorite part was the credits because you get to see some of the making of the film.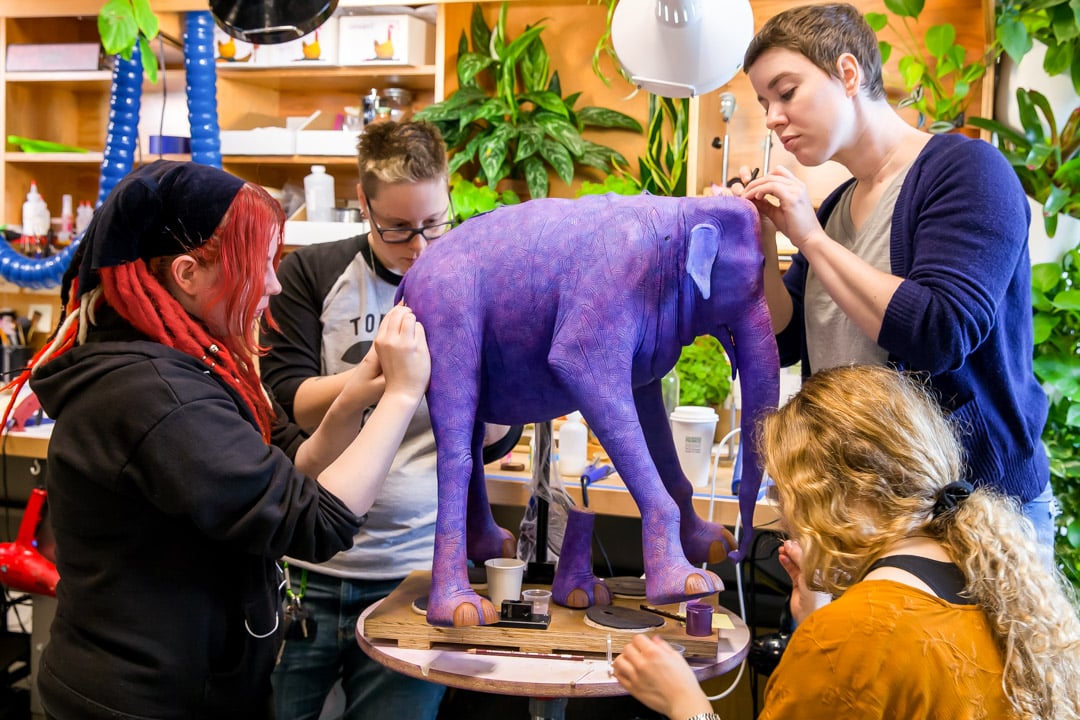 Personally, I thought it was really cool that the credits offered a glimpse of how they made one of the scenes at Laika. I also thought the credits were just super clever in how they continued to show what my favorite characters were doing in the future!
How did the movie and the characters change over the four year process?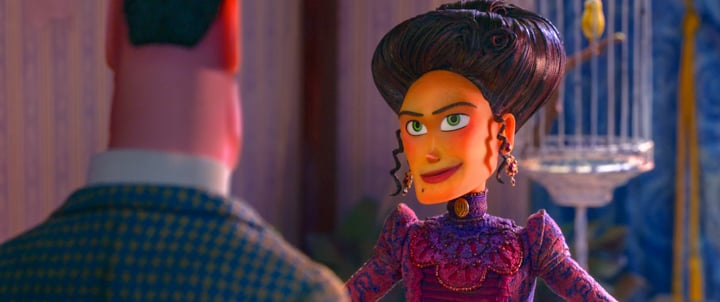 When Zoe Saldana started voicing the character of Adelina she had it in her mind that the accent was very strong. She even asked Chris Butler, "Do you want my grandma or my mom?" and he chose her grandma.
But several months later, Chris realized that he wanted her to pull the accent back, because he didn't want Adelina to feel stopped by a limited capacity of speaking English to really convey how she's feeling.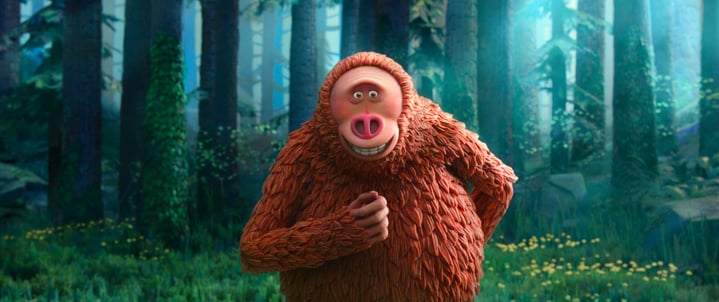 Chris also said that, from his first recording session, Zach was voicing Mr. Link in a different way from how Chris had written him. Zach was, "deconstructing my lines and moving words around." From there, Chris started writing for Mr. Link voiced by Zach as opposed to writing the character for himself.
Mr. Link chose the name Susan for himself. What was the reason for that?
Chris Butler said his intention in having Mr. Link choose the name Susan was to open up a conversation for kids, and he liked the idea of doing it in the form of a joke, thinking that it makes the idea more palatable for a wider audience.
Stating, "You can call it subversion if you like," he wanted to use his medium to try and say something worth saying.
I was so entertained and inspired by so much of what Chris Butler, Zoe Saldana and Zach Galifianakis had to say! I love that Missing Link has so many positive messages, and I can't wait for everyone to see it!
#MissingLink hits theaters everywhere April 12. Get your tickets now!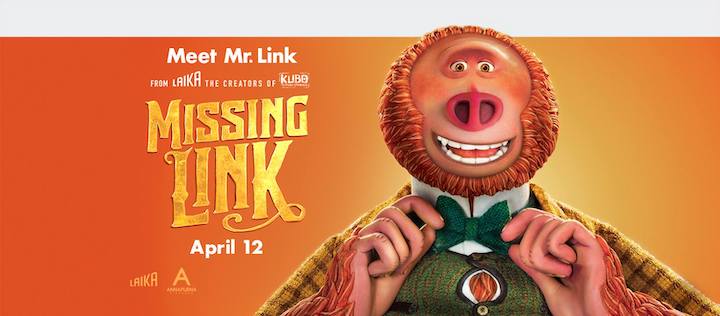 Follow Missing Link for more fun coverage
Stay on top of all the movie details by following the #MissingLink hashtag on social media. You can also stay up to date by following these Missing Link accounts:
Official Website: www.missinglink.movie
Facebook: facebook.com/missinglinkfilm
Twitter: twitter.com/laikastudios
Instagram: instagram.com/missinglinkfilm