Kids love Heelys, but Heelys for adults are just as fun! Check out my review of these adult Heelys and everything you need to know.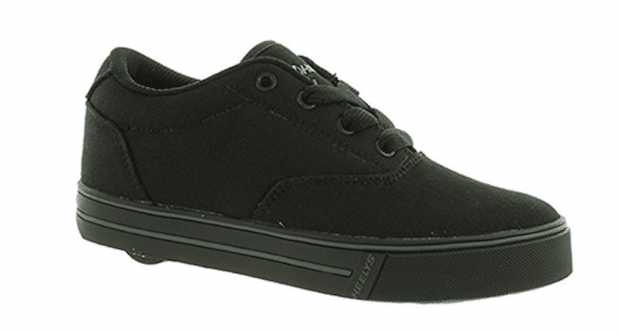 I recently had the opportunity to review Heelys. If you're not familiar with the brand name, I'm sure you have seen kids zipping around on the sneakers that have wheels built into the bottoms…those are Heelys. But when I say I had the opportunity to review, I actually mean ME. Yes, this 40-something adult female was going to try Heelys.
I never even realized that Heelys were available for adults, but I thought what the heck. I used to roller-blade and being a Minnesotan, I of course know how to ice skate, so I figured I could give it a shot.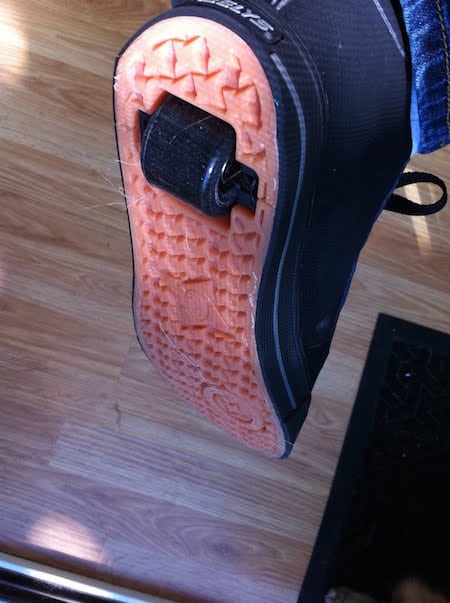 I selected this cool looking Heelys Wave style. Although it may no longer be age appropriate for me, I still like wearing the "skater look" from time to time, so I really liked the style.
My shoes came soon after that, but then they sat in the box. Yes, they sat for weeks and weeks while I was too chicken to pop out those wheels and try them. Finally today, I decided enough was enough and I opened the box.
HEELYS Pro 20

HEELYS Women's GR8 Pro

HEELYS Voyager

Getting the Heelys ready to use was easy. I used the little tool provided to pop out the heel plug and then snapped the wheels into place in the heels. Then I read the little instruction pamphlet. It said to start out holding on to a counter or a railing….oh, no! I was scared again.
I decided I would rather use a counter rather than go outside and risk humiliation in front of the neighbors, so I headed to the kitchen. Believe it or not, after a few tries (and after enduring a few snickers from my husband), I actually got the hang of it. I can see why kids think they are fun and will now have to graduate and actually take them outside.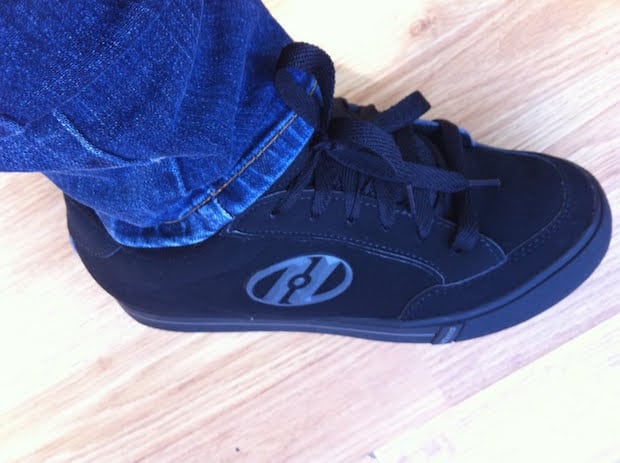 I like my new Heelys and if I decide I don't want to go skating around anymore, I can easily pop out the heels and just wear them as a great-looking pair of skate shoes.