If your dog is a reluctant or picky eater, this tip for how to get your dog to eat should help!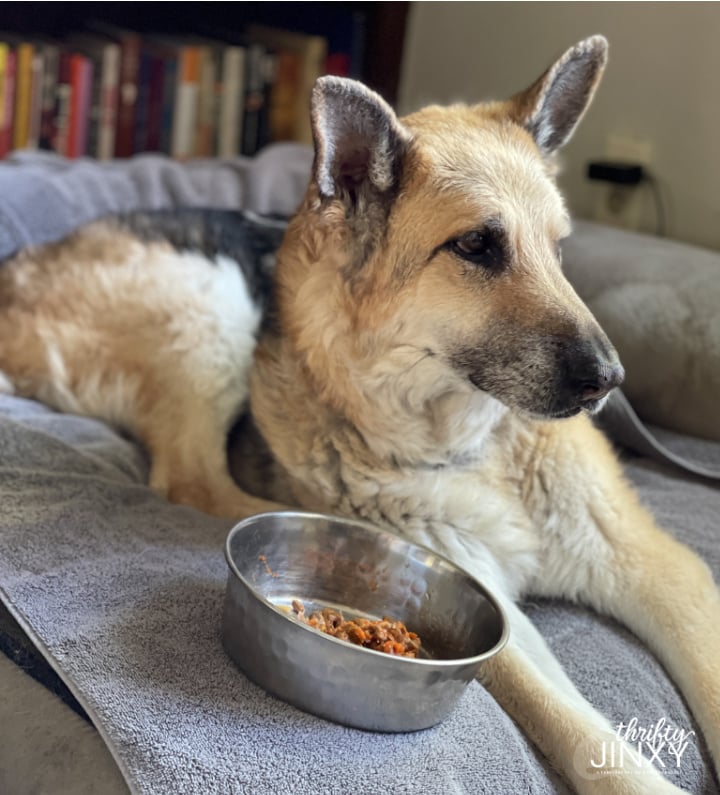 Our Toby has ALWAYS been a reluctant eater. As you can see above, once we put a bowl of food in front of him, he often just looks away. We have tried so many types of foods and eating plans and, no matter what, food just isn't all that important to him.
He LOVES to play and will stop whatever he's doing if a fun toy is brought into the room. A toy is always way more of a driving factor for him than a treat.
One thing we have found over the years is that no matter what type of food he is eating, he will always be more likely to eat it if it is topped with something yummy and different. Over the years we tried everything, including mayo and shredded cheese – neither of which are a great option for him and the mayo is messy!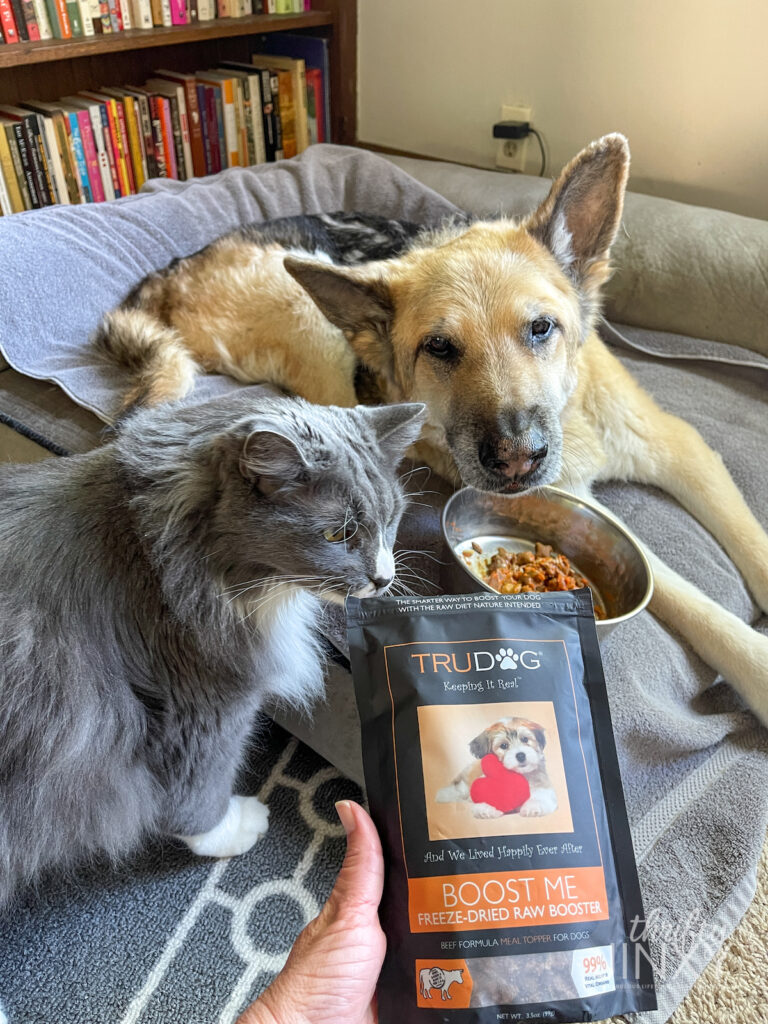 TruDog Boost Me Freeze-Dried Raw Topper
So, I was super ready to try TruDog Boost Me Freeze-Dried Raw Booster. First off, I was happy to see that it is made with things that are actually good for dogs. It's made with premium cuts of USA sourced beef meat and organs, along with a little herring oil added in to help digestion.
Unlike most brands of treat toppers that are processed at high heat, cooking out lots of nutrients, Boost Me is freeze-dried to lock in those nutrients that dogs need to thrive.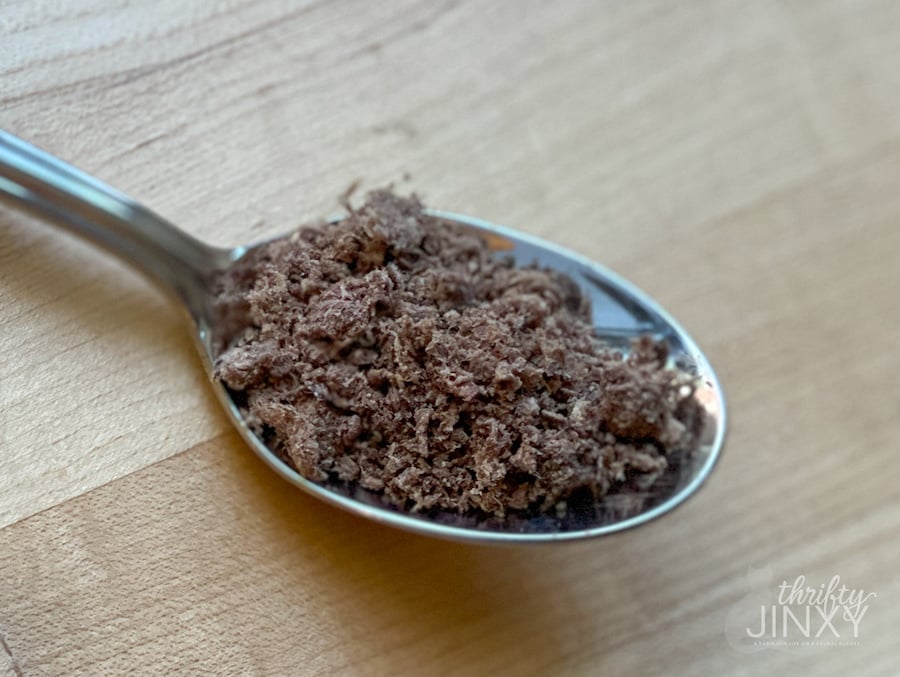 Boost Me comes in a shredded form, which makes it perfect for sprinkling. The recommended feeding guideline is to sprinkle 2 tablespoons over each 1 cup of your dog's food.
The mono protein Boost Me recipe is formulated to offer an excellent level of protein and a rich source of amino acids to support your dog's development and maintenance of muscles, as well as support overall health.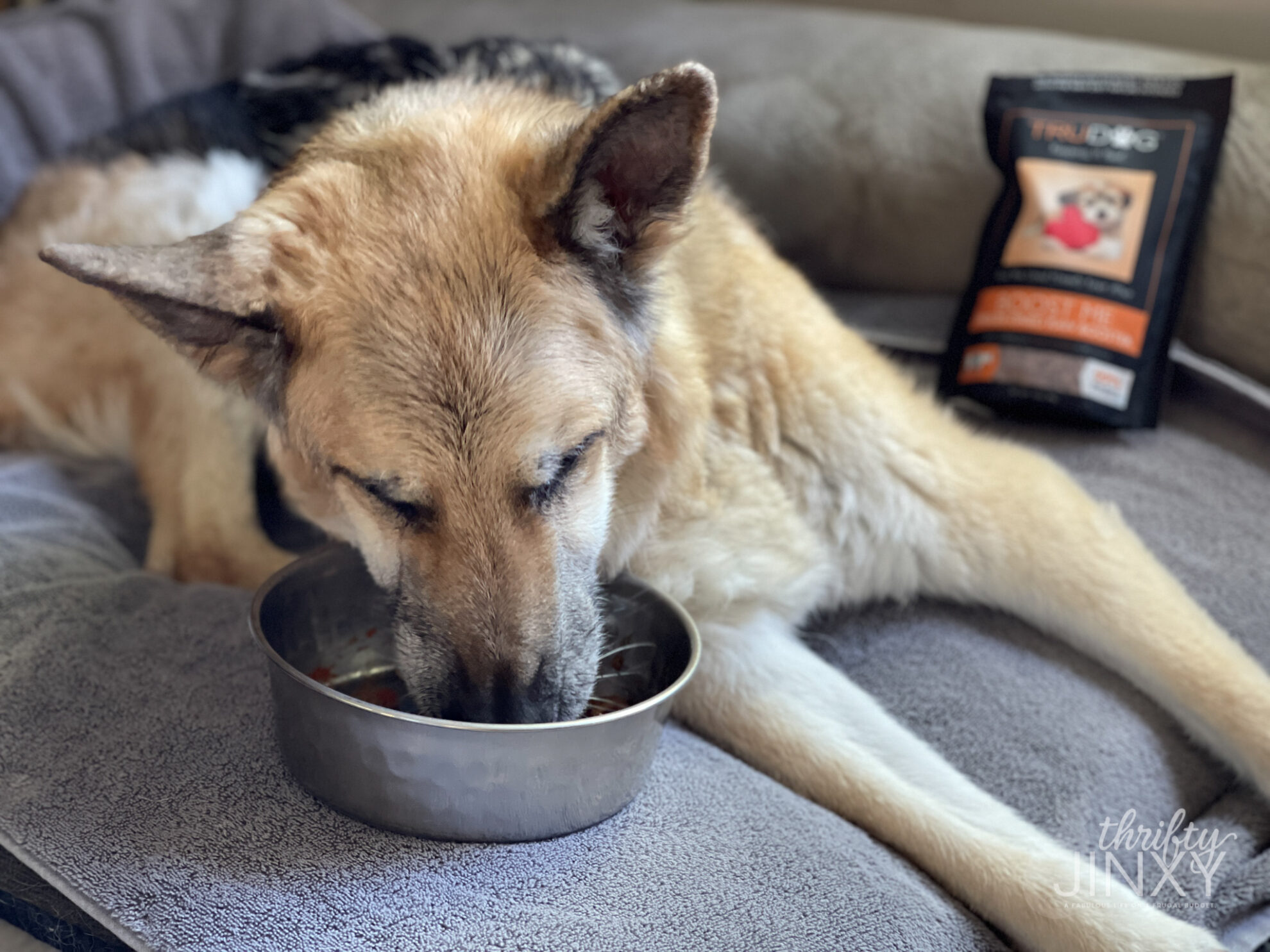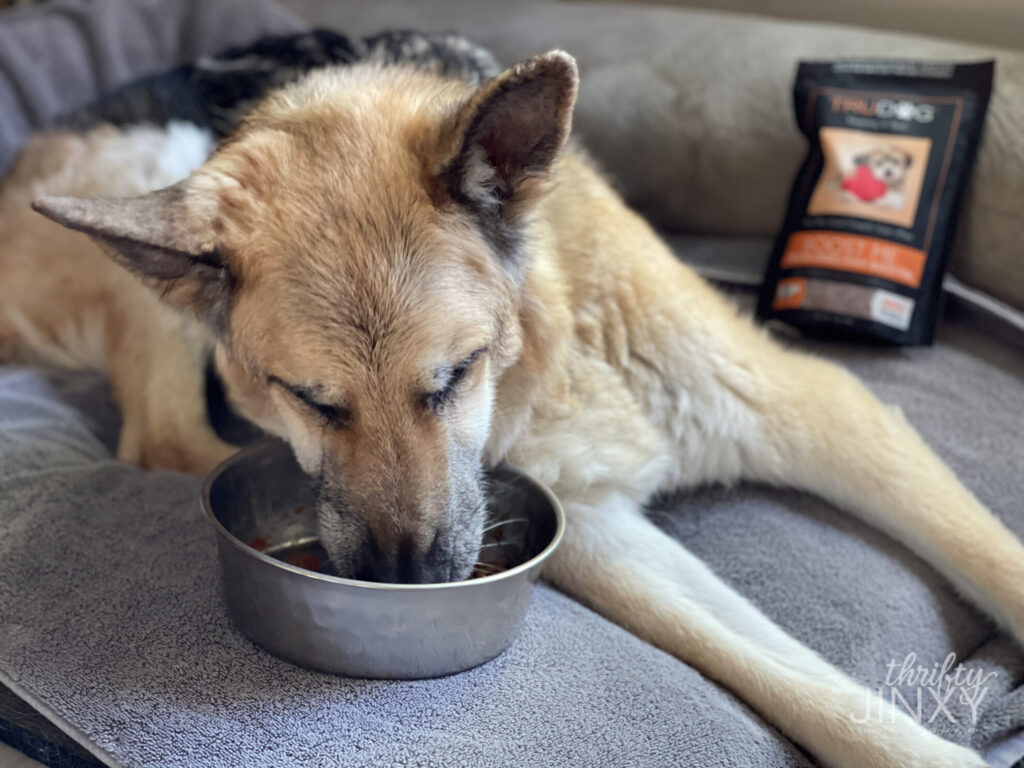 It also comes in a handy zipper bag, which makes it convenient for storage.
Toby is always ready to eat when I sprinkle Boost Me on his food. The raw aroma gets his nose going as soon as he smells it and he's ready to eat! It's comforting to find something that will get even our old dog to eat (he's 14 now!) and I can feel good about feeding it to him.
Buy TruDog Boost Me Freeze-Dried Raw Booster here.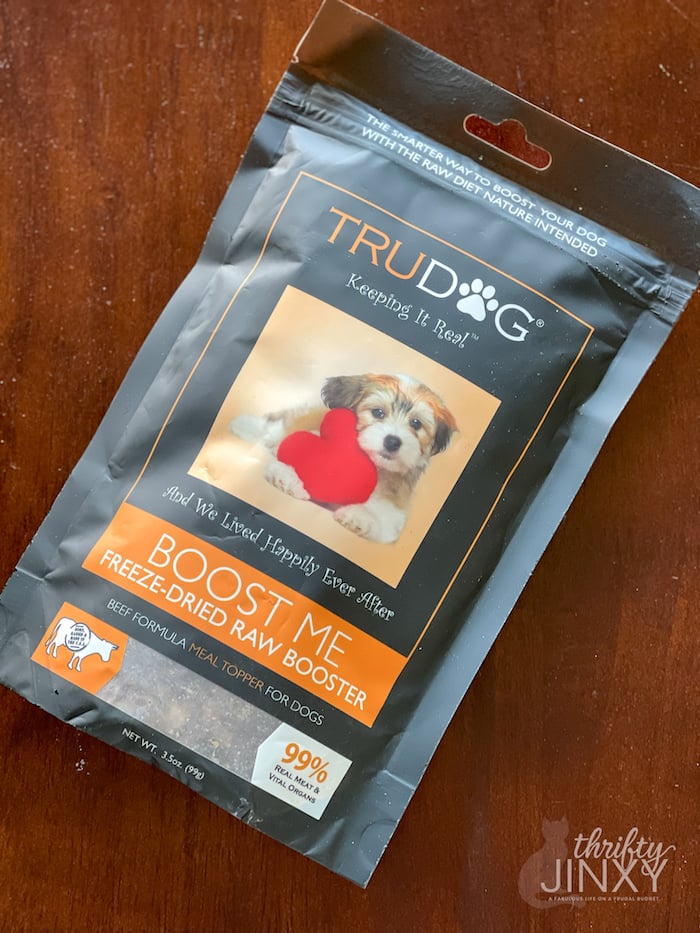 About TruDog:
Family-owned and passionate about dog health, TruDog is a growing pet food company with products of the highest quality ingredients.
Owner Lori R. Taylor found a new purpose after the agonizing loss of her beloved Great Dane, Truman, to cancer. She and her family had been taking care of themselves nutritionally, but what she learned about commercial dog food shocked her.
TruDog was borne out of a desire to make it easier for families to serve nutritious, responsibly-sourced food to their dogs. TruDog's commitment to the superior health of dogs extends to all-natural dental, calming, and grooming products.