Have an extra fun movie night this holiday season with these Home Alone Printable Activity Sheets!
I'm finding it really hard to believe that it is the 25th Anniversary of Home Alone!! Yes, it was 25 years ago that we first saw Kevin taking on those wily criminals in the classic film.
To celebrate the anniversary,Twentieth Century Fox Home Entertainment has come up with a beyond cool HOME ALONE: ULTIMATE COLLECTOR'S EDITION.
The gift set features all five films packaged together for the first time in a collectible paint can full of limited edition movie memorabilia including a McCallister Christmas ornament, Kevin's battle plan for the Wet Bandits, his tarantula and a wanted poster of the thieves – Harry (Joe Pesci) and Marv (Daniel Stern) – and more. I love the look of the paint can with green "paint" dripping down the sides.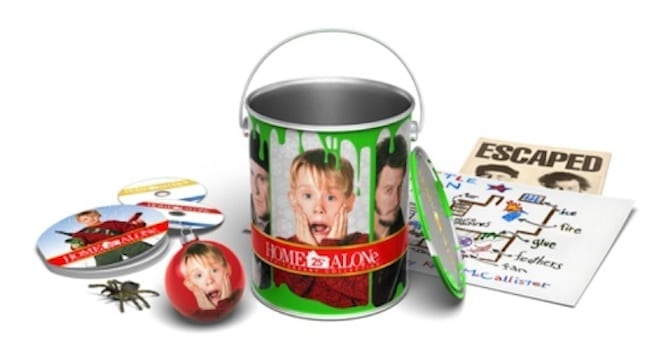 This is the first time all 5 films have been packaged together and this set also includes more than 2 hours of special features! Whether you or your kids grew up watching the Home alone movies or if this is the first time you (or they) have seen them – you can have lots of fun this holiday season reliving all the adventures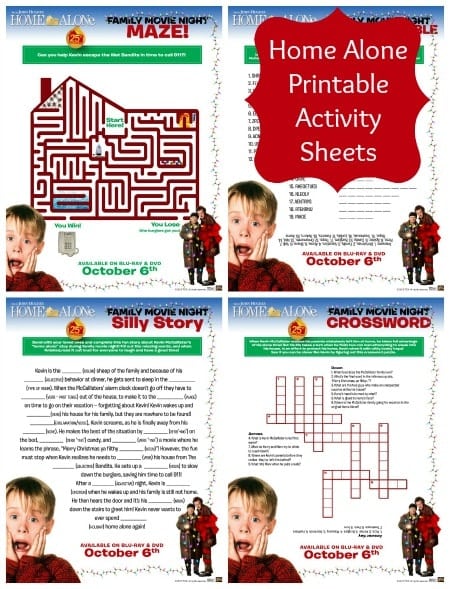 You can also have some more fun with these free printable Home Alone Activity Sheets.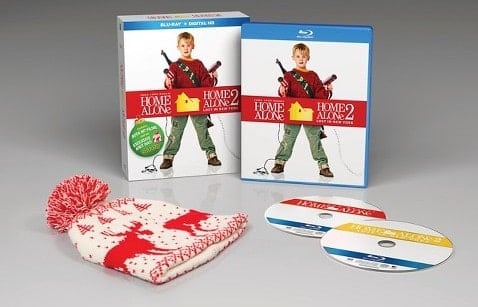 I should also mention that besides the HOME ALONE: ULTIMATE COLLECTOR'S EDITION, a gift set featuring HOME ALONE and HOME ALONE 2: LOST IN NEW YORK will be available exclusively at Target and features both films on Blu-ray along with a warm and wearable reproduction of Kevin's famous winter knit hat from the films- so cute!