This is a sponsored post written by me on behalf of Purina®. All opinions are 100% mine.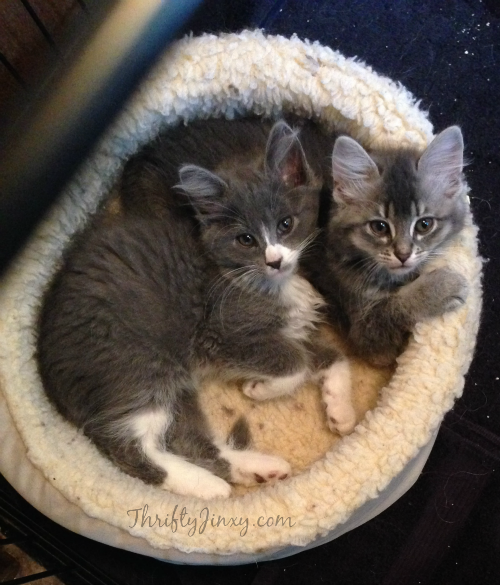 What role do your pets play in your life?  Are they your bests friends?  Your fur babies?  Your loyal sidekicks?  I think of my pets as playing all of those roles.  Since I work from home, they are the ones who keep me company all day and keep me smiling and laughing.  They say that having pets adds on years to your life and I totally agree with that statement.  Not only do they add years, they make each year more enjoyable!
We recently added two new additions to our pet family.  These two little gray kittens don't have names yet, although we're leaning toward Trouble for the boy.  That definitely describes what he is!  While the other cats are taking their time getting used to them, our dog, Toby, has happily welcomed them into our home.  He is already playing with them, hanging out with them and showing them the ropes of how things work in our household.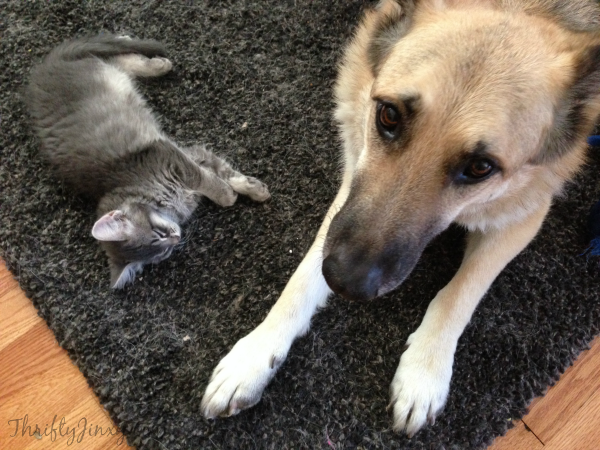 Sam's Club and Purina are celebrating the important role pets play in our lives and are challenging each of us to take the  Sam's Club Purina® Paws 4 Life Pledge. The idea behind the pledge is that a happy pet is a healthy pet. The pledge states: "I pledge to live a healthier lifestyle along with my pet. We are starting this journey together, and you can too!"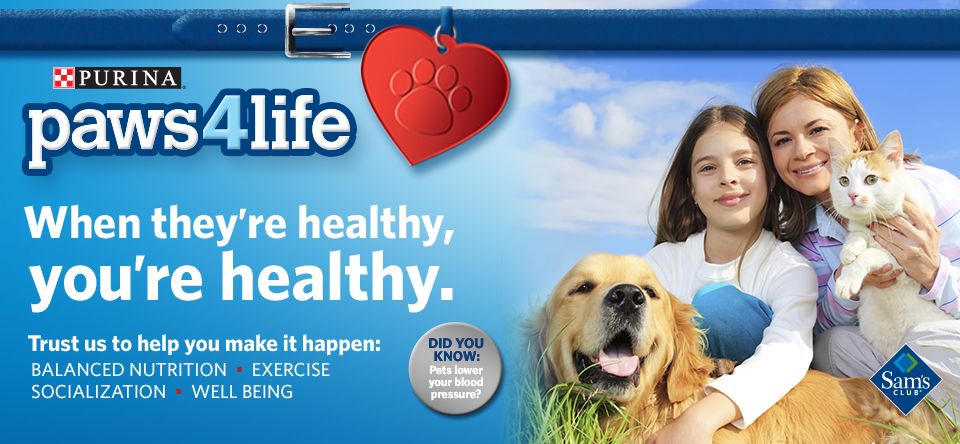 Your health and your pet's health can go hand in hand.  Besides just the health benefit of added happiness, my Toby also adds to my health by getting me outside of the house to walk several times a day. I know that the walking is good for him and he enjoys it, so it is extra incentive for me to get moving regularly. The health of our pets also depends on how we feed and take care of them. By being a Sam's Club member, we have the added benefit of being able to find favorite Purina® products at great prices. Be sure to head over and take the a happy pet is a healthy pet pledge and share it with your friends to encourage them to pledge too!