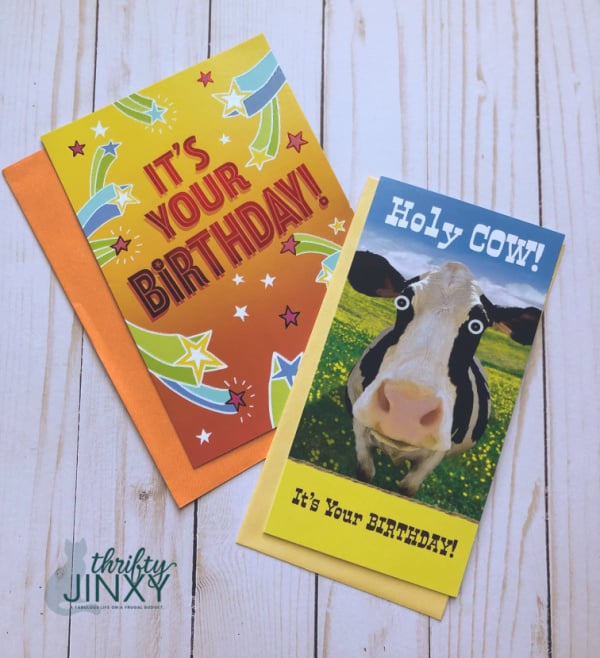 Time flies! It has now been a year that Hallmark cards are available at Dollar Tree! Every Dollar Tree store and DollarTree.com carry Expressions from Hallmark cards at $1 each and Heartline a Hallmark company at 2 for $1!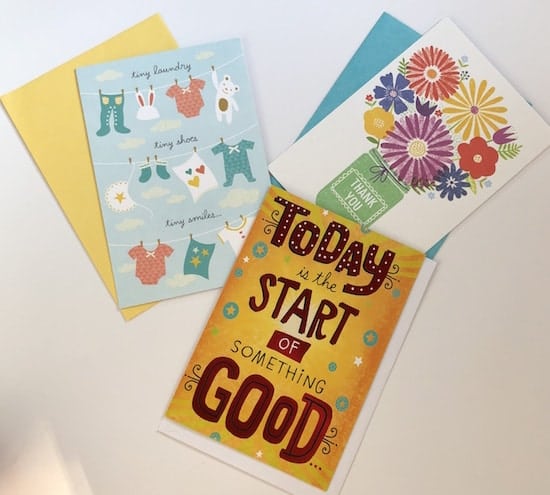 There are literally hundreds of greeting cards to choose from, celebrating all types of occasions for all types of people. At only $.50 to $1 each, you have no reason not to send cards to everyone you know.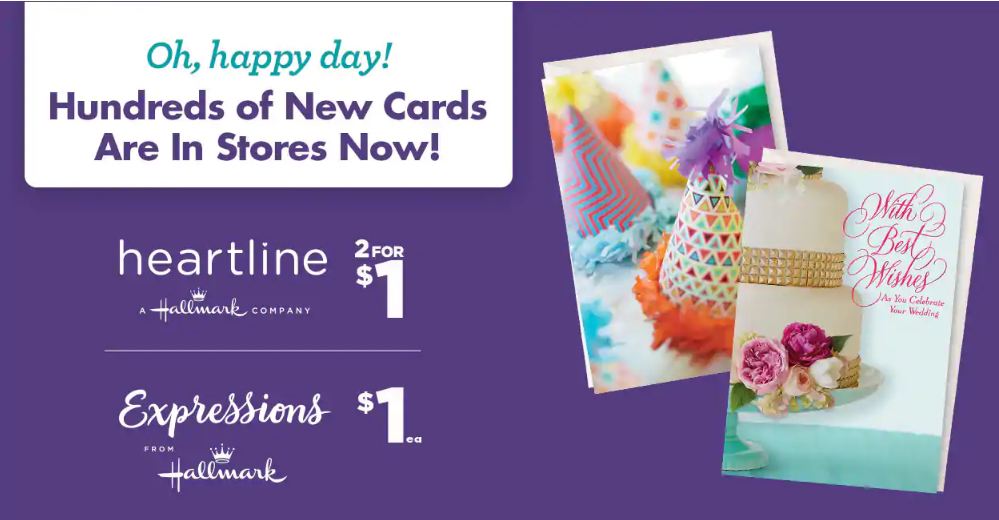 I checked out a few of the newest Hallmark cards and they are so nice! From baby shower to birthday to thank you cards there are so many fresh, fun designs. I love the extra high-quality touches like foil letters and glitter – it makes them extra special.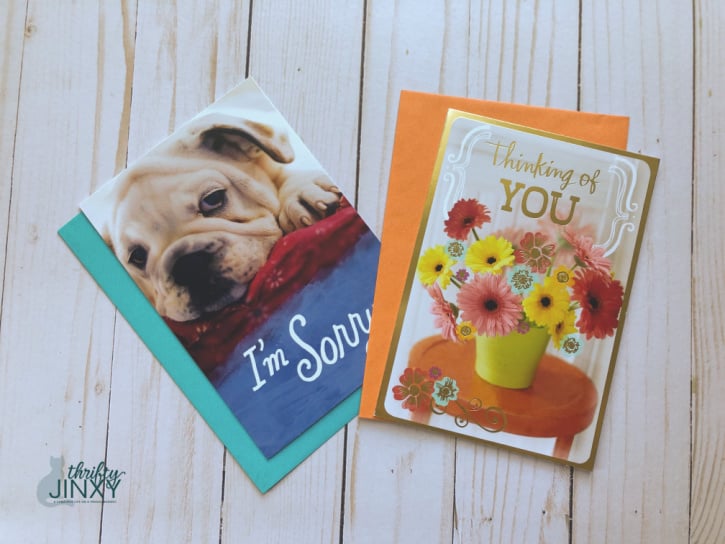 These Hallmark cards from Dollar Tree are just perfect for those friends and relatives who immediately turn a card over to check to see if it's a "quality" card. With these cards they'll see that it IS a Hallmark and even see that Hallmark is embossed on the back of the envelope…. the best all the way!

To celebrate this one-year anniversary, Dollar Tree is launching a sweepstakes with a prize that includes a box FULL of greeting cards and note cards + a $100 Dollar Tree Gift Card! There will be 20 winners in all. You can enter HERE.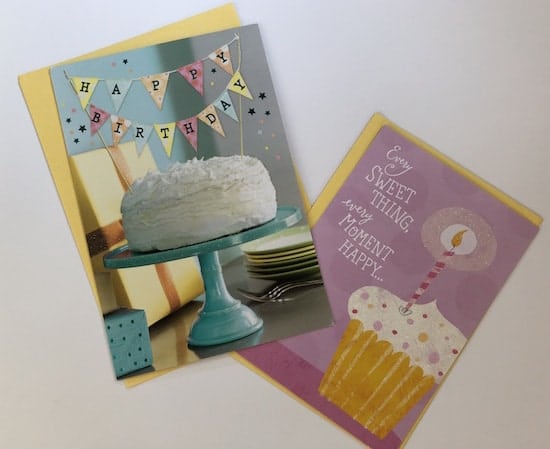 For even more variety, these cards are available at select stores:
Mahogany: Mahogany enhances emotional connections among family, friends, and the community, and celebrates what is most beloved about Black culture.
Vida:VIDA expresses the voice of Latinos across generations, bringing them closer together to celebrate life's special moments.
Tree Of Life: Tree of Life brings Jewish family and friends together to celebrate their faith and culture by honoring meaningful holidays and milestones.
Joyfully Yours: Joyfully Yours lets family and friends express their faith in just the right way during holidays, special occasions, and moments big and small.
Visit DollarTree.com to start shopping now!