See how the Greenlight debit card and money app allows parents and children to work together to make smart decisions about money.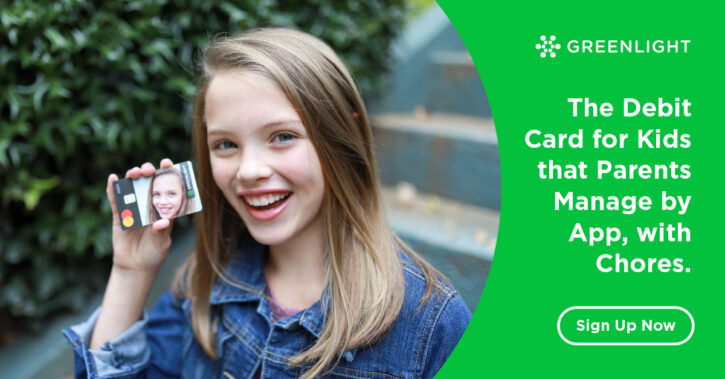 If you're a parent, you've probably used to your kids asking for money, or at least for you to buy them this, that, or the other thing.
Maybe you've been meaning to give your children a weekly or monthly allowance, and/or to reward them for extra chores and responsibilities they take on around the house.
But in our ever-increasing digital world, having cash on hand to pass along to your kids isn't super common anymore. Wouldn't it be great to incorporate allowances, chores, and financial education into a single resource?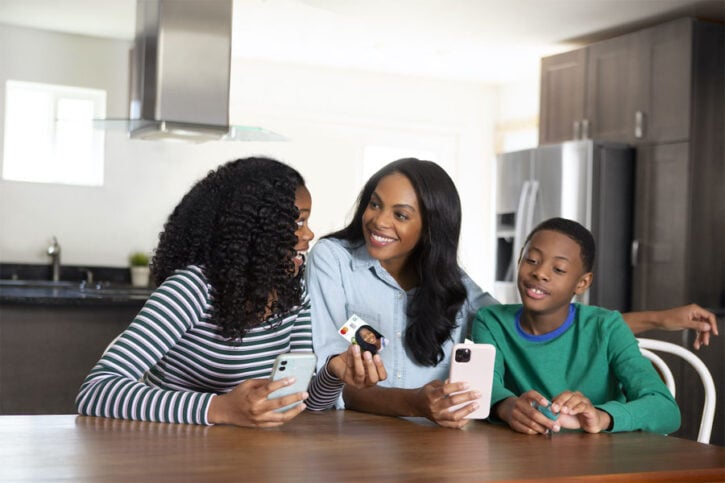 That's where Greenlight comes in. Greenlight is a debit card and money app for families that allows parents and children to work together to make smart decisions about money.
With Greenlight, children receive a prepaid debit card that parents can fund with instant money transfers. Greenlight also has an app that parents and children can access to check their balance and make mobile payments.
Greenlight goes beyond a simple debit card, though. The app helps families set up a system in which kids can earn money through chores, set savings goals, spend wisely, and even learn to invest. Create in-app chore lists and tie the work to perks, and put allowance on autopilot with automatic transfers.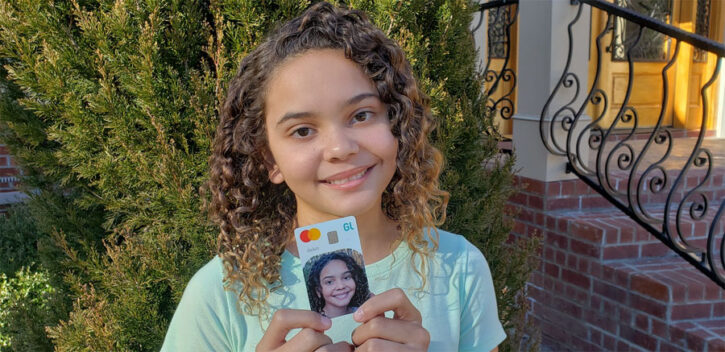 It also offers flexible parental controls. Parents can opt to get real-time notifications every time their kids spend money, and they can also set store and ATM controls to let you choose exactly where your kids can spend and/or set cash withdrawal limits.
Greenlight is a prepaid debit card that can be used wherever Mastercard is accepted. Features include:
Zero liability protection
FDIC-insured
Turn cards on or off from the app
Log in with touch or face ID
24/7 support team
Plans start at $4.99/month for the whole family (including up to five kids!), and you'll get a FREE one-month trial, too!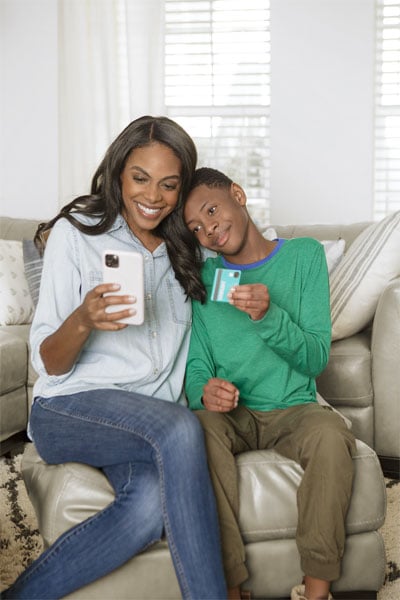 Greenlight Promo Code
Use the code GREENLIGHT10 when signing up to get $10 free added to your account after the first month! You must enter the code when signing up to get the $10 free.
Get started HERE!