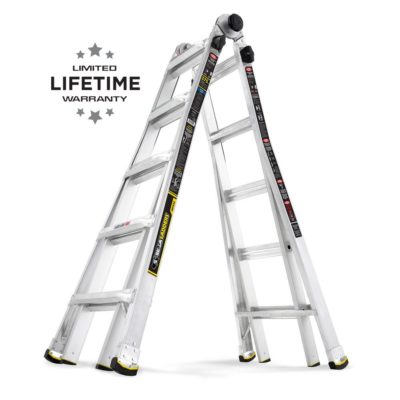 Get ready for all of your outdoor (and indoor!) projects this spring and summer with this Gorilla 22-Foot Reach MPX Aluminum Multi-Position Ladder with Wheels for just $199 at Home Depot! It's available both in-stores and online at this price as part of their Spring Black Friday Sale.
This ladder has 28 adjustable positions and a 375-lb. load capacity. This is a fantastic price for a ladder of this size and quality!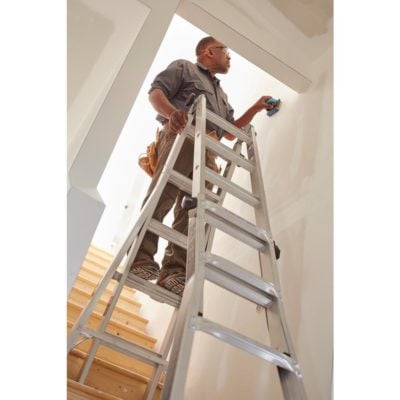 About the Gorilla Ladder:
LIGHTER, STRONGER, EASIER – the newly designed Gorilla Ladders 22 ft. Reach MPX Aluminum Multi-Position ladder combines versatility, safety, and strength. With 28 telescoping adjustable heights, this ladder can be used as an Extension Ladder, Double-Sided Twin Stepladder, 90-degree Wall Ladder and a Stairway Stepladder.
Easily adjust the height from all sides with one hand with the user-friendly speed locks. The extra-large, heavy-duty MPX hinges give you improved strength with less flex and sway for safer climbing.
The innovative rail design makes the MPX ladder lighter weight yet stronger than comparable models. This Gorilla Ladders 22 ft. Reach MPX Multi-Position Ladder is the next generation of safe, strong, innovative, and versatile climbing products that is perfect for all your project needs.
Get yours HERE!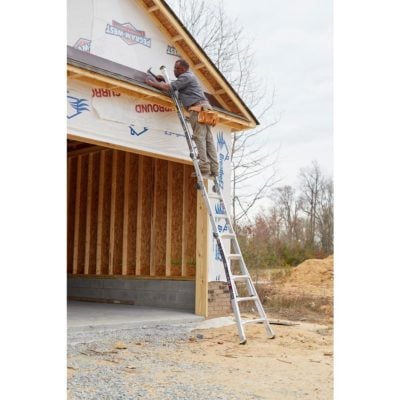 How much does the Gorilla Ladder weigh?
The Gorilla Ladder weighs 40 pounds.
Who makes Gorilla Ladders?
Gorilla Ladders are manufactured by Tricam Industries, a company based in our home state of Minnesota!
What are the best uses for the Gorilla Ladder?
Gorilla ladders can be used for any project where you need to get up high! They're great for painting, construction, installing siding, gutter maintenance and much more.