The ALDI Gardenline Gazebo is a fan favorite! We're sharing info with help from our reader comments, reviews, information, care and replacement part options.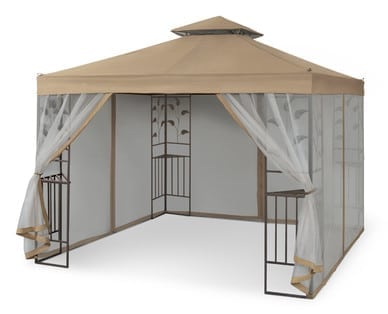 I was in Aldi yesterday and saw this Gazebo. Unfortunately, there wasn't a display, just the box. In the picture it looks awesome with the two-tier roof, corner shelves and netting and the price is only $99.99!
This is much, much less than other gazebos (I have been shopping for one) so I'm trying to figure out if this is a great deal or if it might be a case of "you get what you pay for".
Sooo….have any of you bought this Aldi gazebo or know someone who has? If so, please fill us in on the details! – UPDATE: Thanks everyone for your comments. If anyone else has more to add, please tell us!
Update: I have also been looking at Gazebos on other sites. You can see lots of Gazebo options HERE, HERE, HERE and HERE. You can also try eBay!
Aldi Gardenline Gazebo Replacement Canopy:
One of our readers also found this option for an Aldi Gazebo replacement canopy that appears to work for this model. Let us know if you have tried it!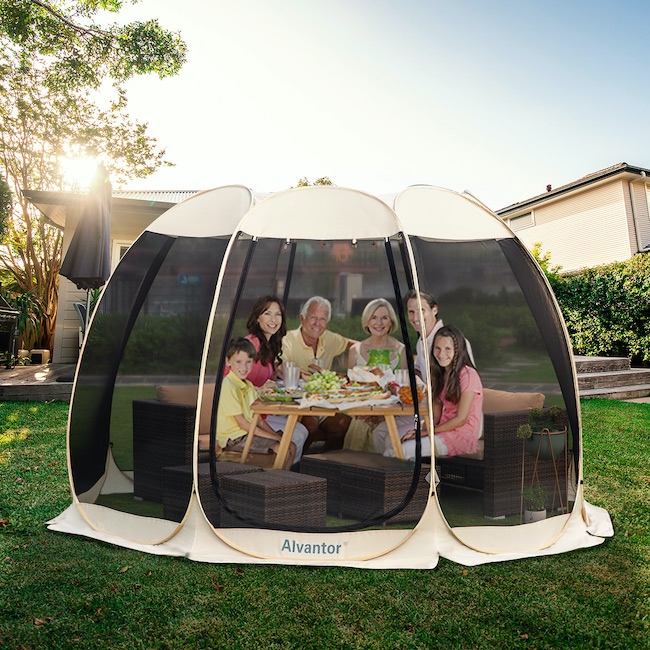 For ourselves we recently bought an Alvantor Screen House and we LOVE it. For us, we like the option that we can take it down when we want to. It literally takes one minute to set it up or take it down. (Stay tuned and we will be doing a full Alvantor Screen Tent review soon.)
Sunjoy Large Parlay Gazebo with Netting, 12′ by 10′, Tan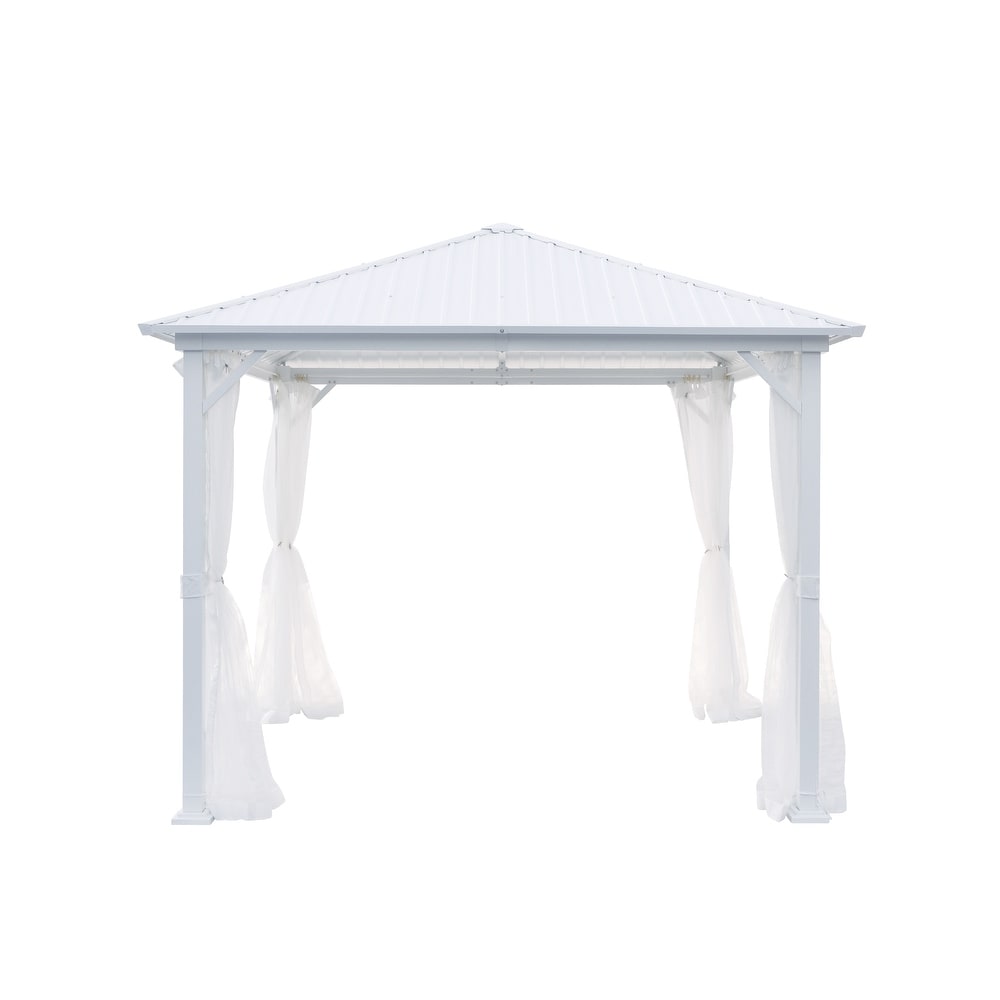 Pablo HardTop Gazebo

Abba Patio 10×13 Feet Fully Enclosed Garden Gazebo Patio Canopy with Mosquito Netting

Gazebo Penguin 41218 4-Season Solarium, 12 by 18-Feet

Gazelle 5-Sided Hub Gazebo

10′ X 10′ Gazebo Replacement Canopy Top Cover – Beige, Double-teir