As the weather starts to warm and we move into spring, do you start to get the travel bug? I know that I do! I like to plan where we can spend some fun time during the year – whether that be far away trips or places that are within driving distance. We took a lot of fun, short trips last summer. We're lucky here in Minnesota that there are so many great places to visit within just a few hours drive. One of our trips took us to Chula Vista Resort in Wisconsin Dells. I was pretty excited when asked to do a Chula Vista Resort review!
Wisconsin Dells is a great place to visit because it is beautiful there AND there is so much to do. So, will you believe me when I tell you that we spent our entire three days right at Chula Vista Resort itself! We had plans of doing other touristy things in the area, but we were too busy having fun and relaxing at Chula Vista to make it to any of them.
Chula Vista Resort has over 200,000 square feet of waterparks, golf (both mini and "real"), a spa, restaurants and so much more. Plus they have a variety of accommodations including guest rooms, villas, suites, or condominiums. We stayed in one of the Villas. We had plenty of room and were pleased with the amenities like a fireplace and a balcony overlooking the fairway. It was also very handy to have a kitchenette for quick snacks, breakfast and late night meals when we were exhausted from a day of fun.
What was all that fun I just mentioned? We spent a lot of time in and near the water! One of our favorite spots to hang out was the Wavepool. It's perfect for relaxing and is in a very pretty setting among tall pine trees. The outdoor Hot Springs are also not too far away from the Wavepool.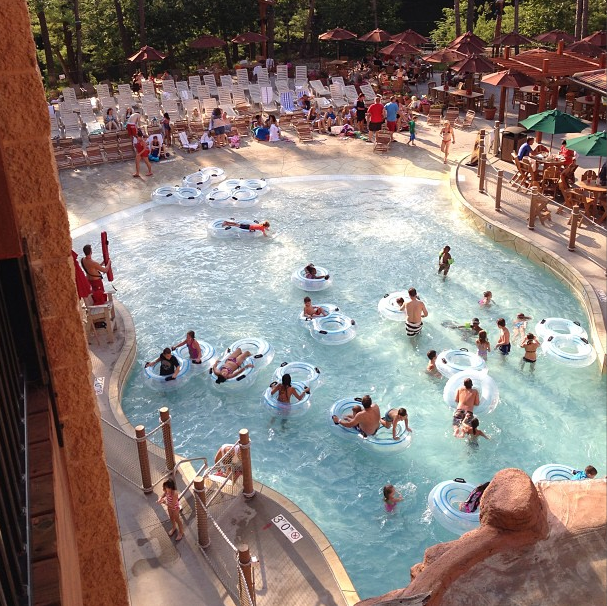 The Lost Rios Indoor Waterpark is open all year round and features one of our most fun things the Rio Rapids Action River. You can lie back and relax on inner tubes and float your way down the river. This was a perfect water activity for all of us from my 5-year-old nephew to my senior mom. The outdoor waterpark had lots more to offer! Adventure Lagoon has excitement for middle to older kids like the Durango Drop and the 350-foot long Rattlesnake Run water slide. There was also a fun area for little kids that got Little R totally exhausted by the end of the afternoon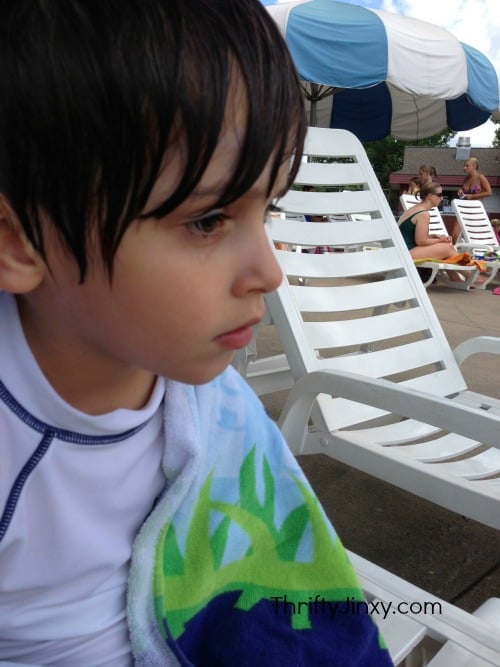 Besides time in or near the water, we had a blast playing in the arcade, seeing a 4D movie (that means you FEEL the movie – moving seats, wind, water sprays, etc) in the 4D Action Cinema and playing miniature golf on one of the prettiest courses I have ever seen at Superstition Spring Mini Golf.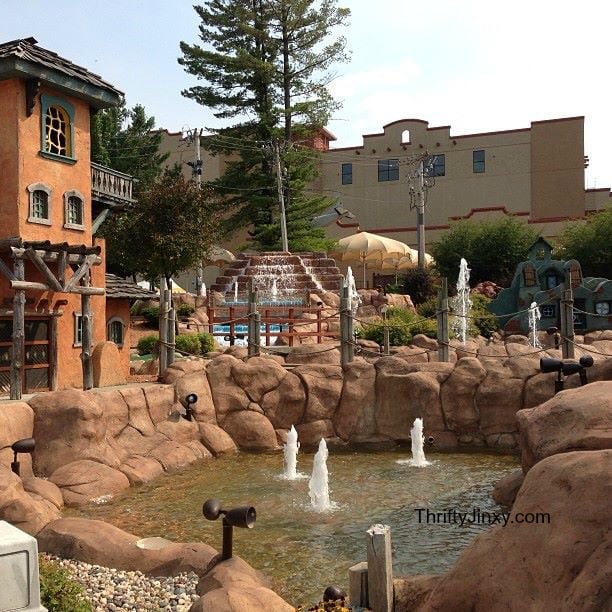 And I absolutely can't forget to mention the restaurants! We did a lot of eating to fuel our playtime. Chula Vista Resort has plenty of dining options to choose from with everything from the Crash Landings Snack Bar to the world famous Kaminski's Chop House (one of America's top 10 chophouses). We enjoyed our meals in Market Fresh Buffet (huge selection) and Big Moe's Restaurant, but I have to say one of my very favorite things I have EVER eaten came from Margaritas Mexican Grill and Cantina. These jalapeño poppers with chicken and bacon are simply to-die-for! Just looking at the picture tempts me to jump in the car and drive all the way back to Wisconsin Dells just to get some!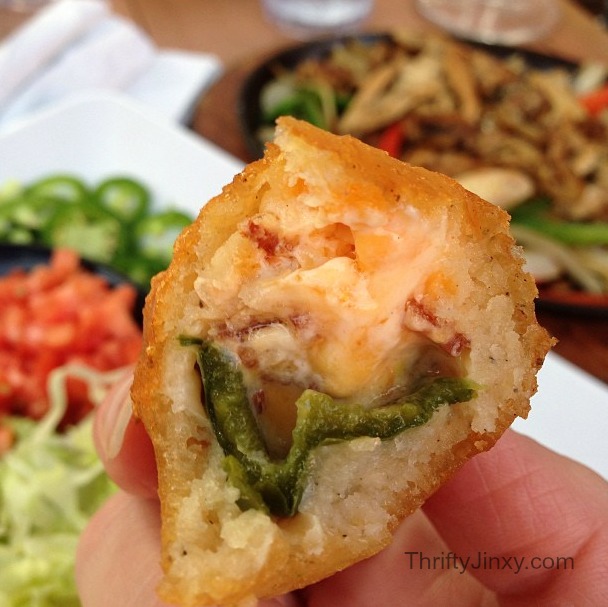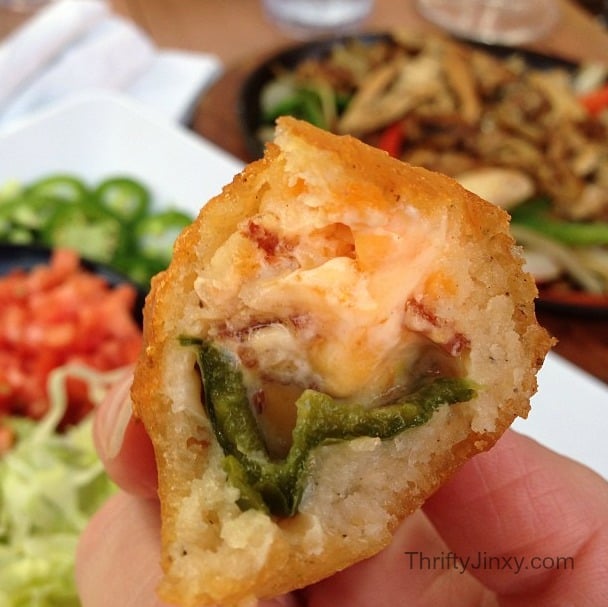 If you would like to learn more about Chula Vista Resort, you can also follow them on Twitter and on Facebook. Be sure to keep a close attention to their Facebook stream as they often offer giveaways! See the latest rates and specials HERE. And, I must mention that Chula Vista Resort is open all year round. Check them out for Spring Break!