I love a good game show. Give me some trivia questions, a stage with flashing lights and some big prize money and I'm in. Add in adorable host like Fred Savage, hilarious Ricky Gervais and some smart, cute and funny kids and I'm hooked! That's what we get with ABC's all new "Child Support," premiering tonight, Friday, Jan.5, at 8 pm EST.
Last month I traveled to Los Angeles where I not only saw a sneak peak at this super fun show, but I also had a chance to interview Child Support host Fred Savage! Yes, THE Fred Savage that we first loved on Wonder Years all those years ago. I'm amazed at how much he still looks like his childhood self!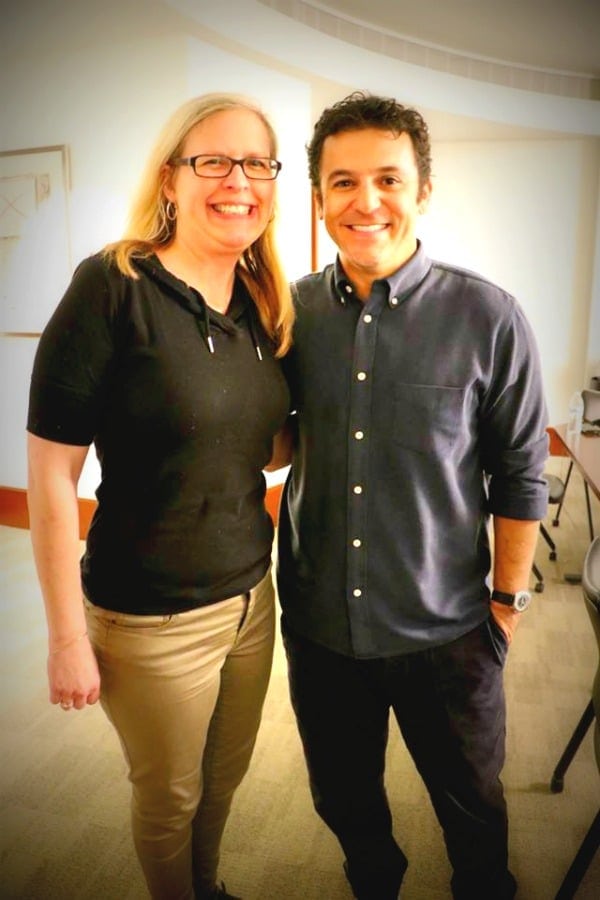 The premise of Child Support is simple, contestants attempt to answer 10 questions correctly to earn the ultimate prize of $200,000. If they answer incorrectly, they have a chance to be saved by a group of five kids who have been asked the same question by Ricky Gervais. Not only are these kids surprisingly smart and unpredictable, they are also incredibly funny. How could they NOT be funny in a room supervised by Ricky Gervais?
When we met Fred Savage, he had not yet had a chance to see the finished episodes of Child Support, but did have a lot to tell us about his filming of the series, which all happened over the course of just two days! Here is a bit of what he had to say about Child Support and his experience as a host.

ABC Child Support Interview with Fred Savage
On Being a Game Show Host
"I had so much fun… Before we started shooting, I would go out and say hello to the audience and just say, 'I have no idea how I became a game show host'. This was not like, a goal of mine, but afterwards everyone like my wife or friends afterwards would ask, 'Jow was it? What did you learn? What did you find out?' And I said I learned that I really have this inner game show host just dying to come out that I didn't even know was there."
Does Fred Know the Questions and Answers Ahead of Time?
"I don't get the questions ahead of time. I see them at the same time, so that's why I read it very slowly because I'm not prepared. Sometimes I have to take it again because I don't read the question correctly. I don't know the questions in advance at all so there were a lot of times where I'm trying to, especially as they get more difficult as we move deeper into the game, where I'm really trying to figure it out with them. That's why I'm trying to help them and encourage them if they have a train of thought – talk that through, go down that road. I can't lead them, but it would be me just thinking along with them."
The Emotions of Hosting
"I'm a big watcher of game shows. I love that stuff, especially the new prime time ones that are on networks, so I'm a fan. I ride all the rollercoaster of emotions. Like, when they win, I'm thrilled and when they don't like, I'm just crushed. I really kind of developed a report with the contestants. I really root for them and my my rollercoaster of emotions is right there with the contestants and hopefully with the audiences. I definitely get a little enthusiastic.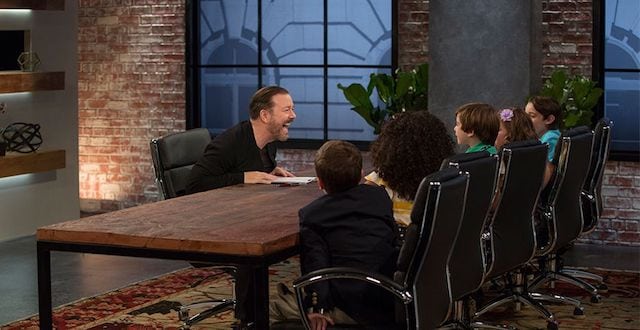 Why the Whole Family Can Watch Child Support
Fred is happy that Child Support is something he can watch with his kids. That was a concern for him going into the show that there weren't "winky winky innuendos and entendres" as seen in many shows where they get the kids to say "inappropriate things in a way they're ignorant of. I don't think that's funny… I can safely say that there was none of that and so this is definitely a family show and it's something I want to watch with my kids. I feel like the stuff I work on is pretty safe."
"Child Support" was created by Banijay Studios North America and is executive produced by Ricky Gervais, David Goldberg, Caroline Baumgard and Jeff Krask. The series is produced by Banijay Studios North America.
For more information about "Child Support," visit https://abc.go.com/shows/child-support
Facebook: @childsupportabc
Twitter: @ABCChildSupport
Instagram: @abcchildsupport
Hashtag: #ChildSupportABC