This Erin Condren Warehouse Sale is the BIG ONE with 50% off a huge selection of new arrivals, exclusive bundles, and best sellers. Plus awesome FLASH DEALS each day!
If you love Erin Condren! (or if you have just always wanted to try Erin Condren and haven't bought it yet) NOW is the time to rush over to Erin Condren.com and shop! They're having a huge summer warehouse sale with tons and tons of great deals.
That means you can save on Life Planners, notebooks, stickers, pens, Petite Planners and so many any other things that Erin Condren offers.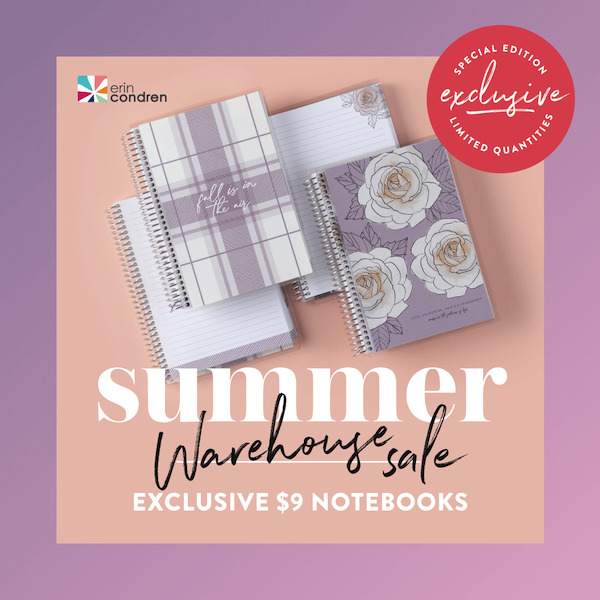 Exclusive Erin Condren A5 Coiled Notebooks:
During this sale, Erin Condren is introducing their first-ever A5 coiled, lined notebooks – available for only $9 for a limited time! They have everything you love about EC notebooks PLUS unique artwork on interior pages! Limited quantities are available.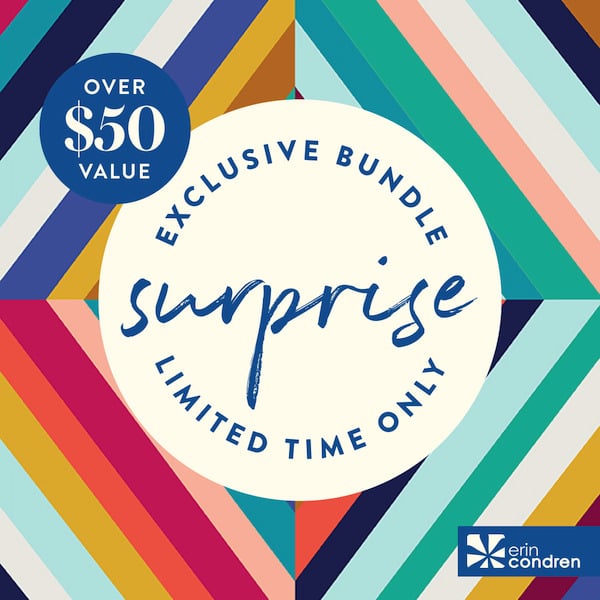 Erin Condren Bundle Sales:
There are even more bargains to shop with Erin Condren Surprise Bundles! You can embrace your love of colorful, wonderful writing tools, stationery, stickers, notebooks, and more with five EXCLUSIVE Warehouse Sale Surprise Bundles. Each bundle has $50+ worth of EC surprises at over 50% off!
These are the special warehouse sale bundles:
Mega Sticker Surprise Bundle ($50 value for $15)
Kaleidoscope Surprise Bundle ($50 value for $20)
Flower Power Surprise Bundle ($50 value for $20)
Oh So Retro Surprise Bundle ($50 value for $20)
Mega Writing Tools Surprise Bundle ($50 value for $24)
Find more Erin Condren Bundle deals HERE.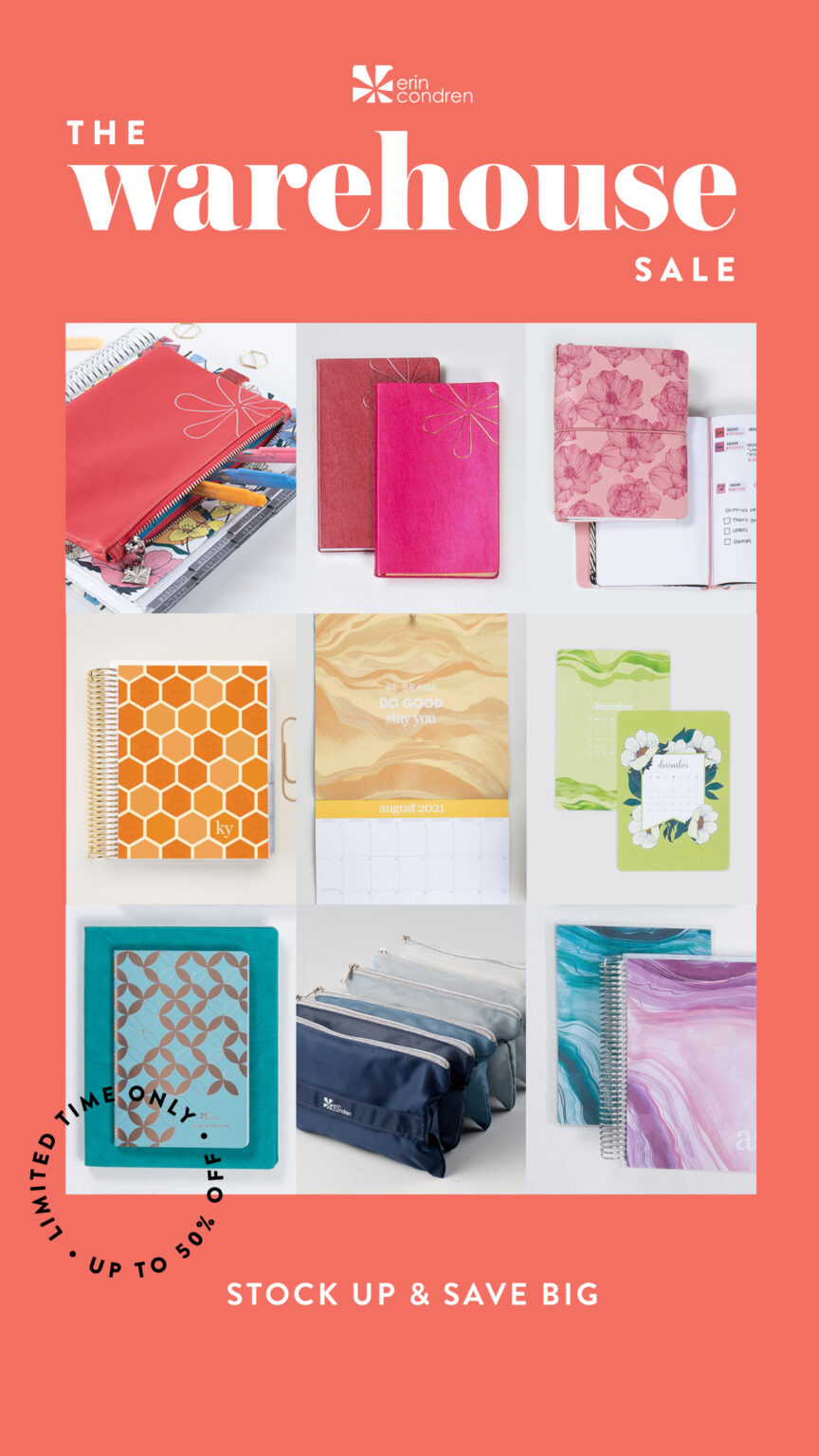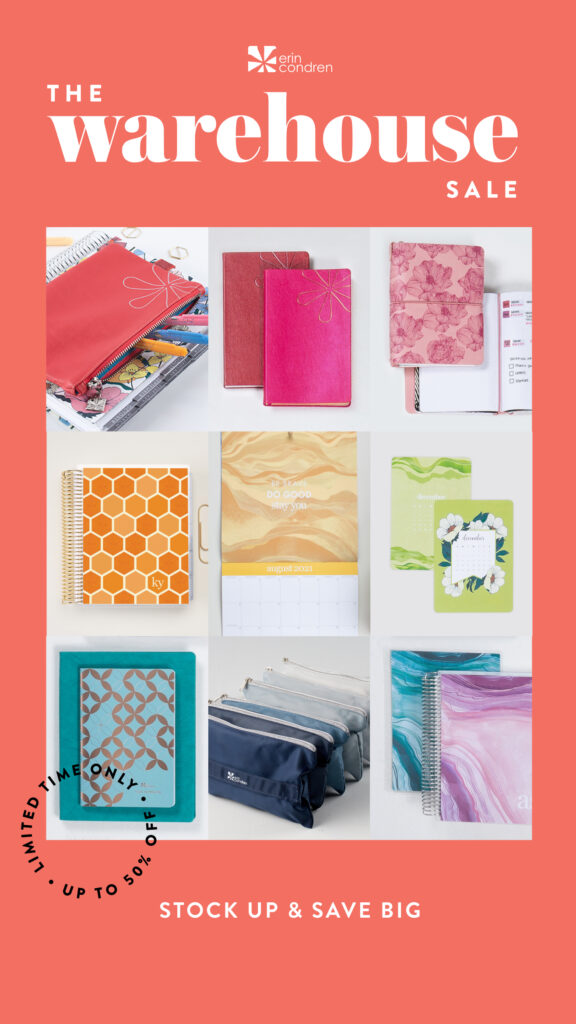 Added to the warehouse sale this time is a special FLASH DEAL available each day! To kick things off day 1 it's 75% off apparel! I can't wait to see what the other flash deals will be!