The brand new Erin Condren Trolls Collection, featuring both DreamWorks Trolls and classic Good Luck Trolls is now here!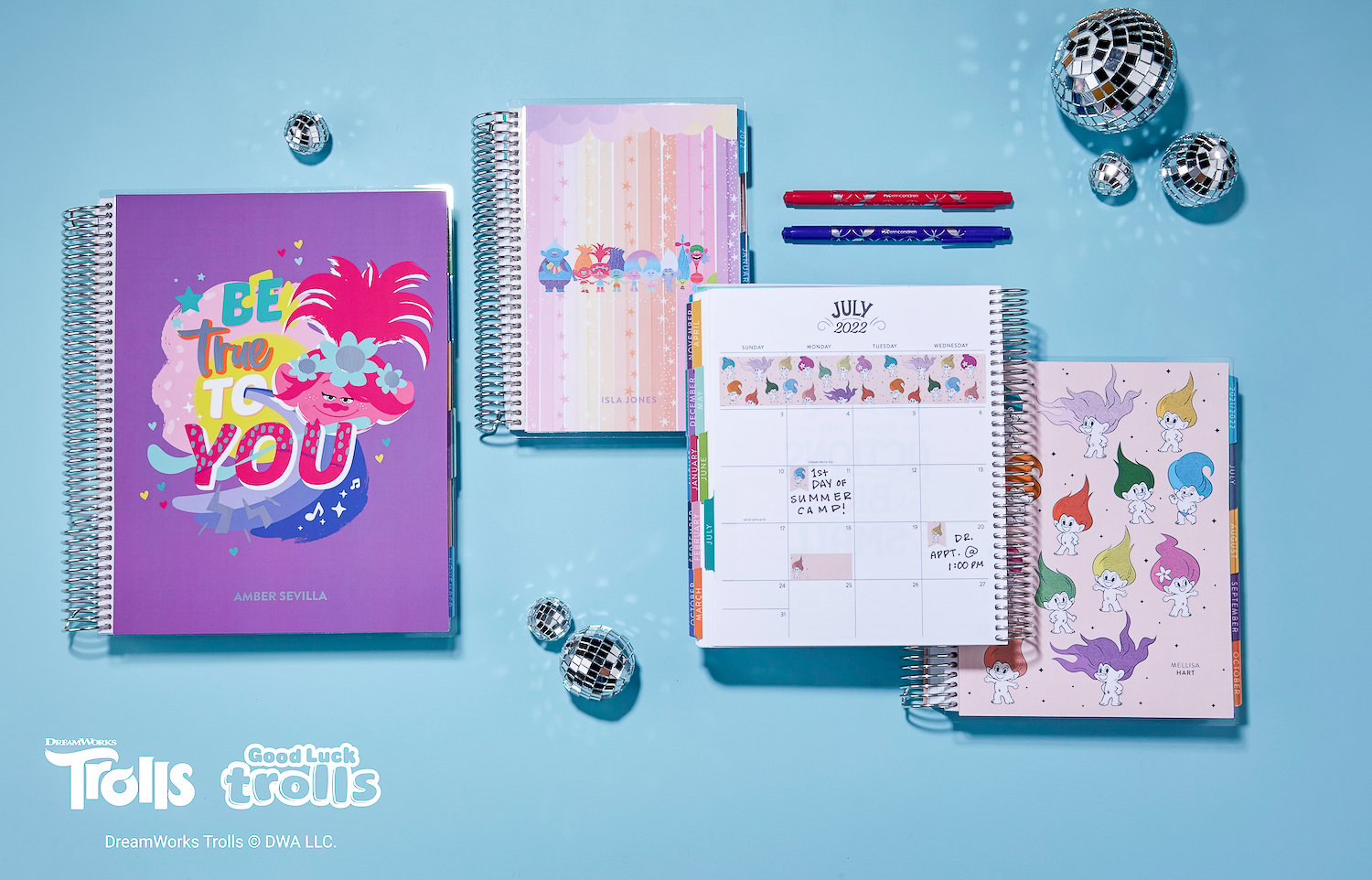 Put your hair in the air like you just DO care that the NEW Erin Condren Dreamworks Trolls Collection is now available!
There are lots of bright, colorful and vibrant new products for both adults and kids in this new collection! The designs feature both the Trolls from the DreamWorks Animation franchise, as well as the classic Good Luck Trolls adding some adorable nostalgia.
The new Trolls products include planners, notebooks, accessories and more. Here are a few we love:
If you're into the vintage vibe of old-school Good Luck Trolls, these Erin Condren designs are awesome! The cute style you see above left is available as the Good Luck Trolls LifePlanner, Monthly Planner, Academic Planner, Notebook or Kids Handwriting and Story Journal. (See them all here.)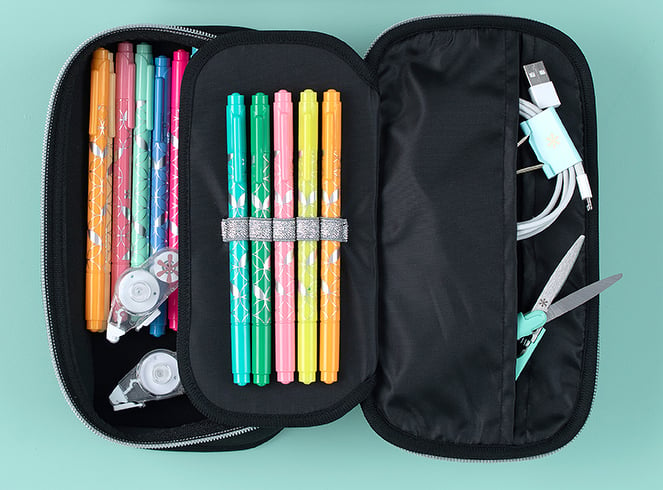 The Good Luck Trolls Pencil Case is not only super cute, but also super functional! You can organize and carry your writing tools, accessories and other essentials. It's easy to keep them in place with an inside pocket and 10 metallic elastic pen loops. You also get to choose your background color from a ton of options and optional personalization is included!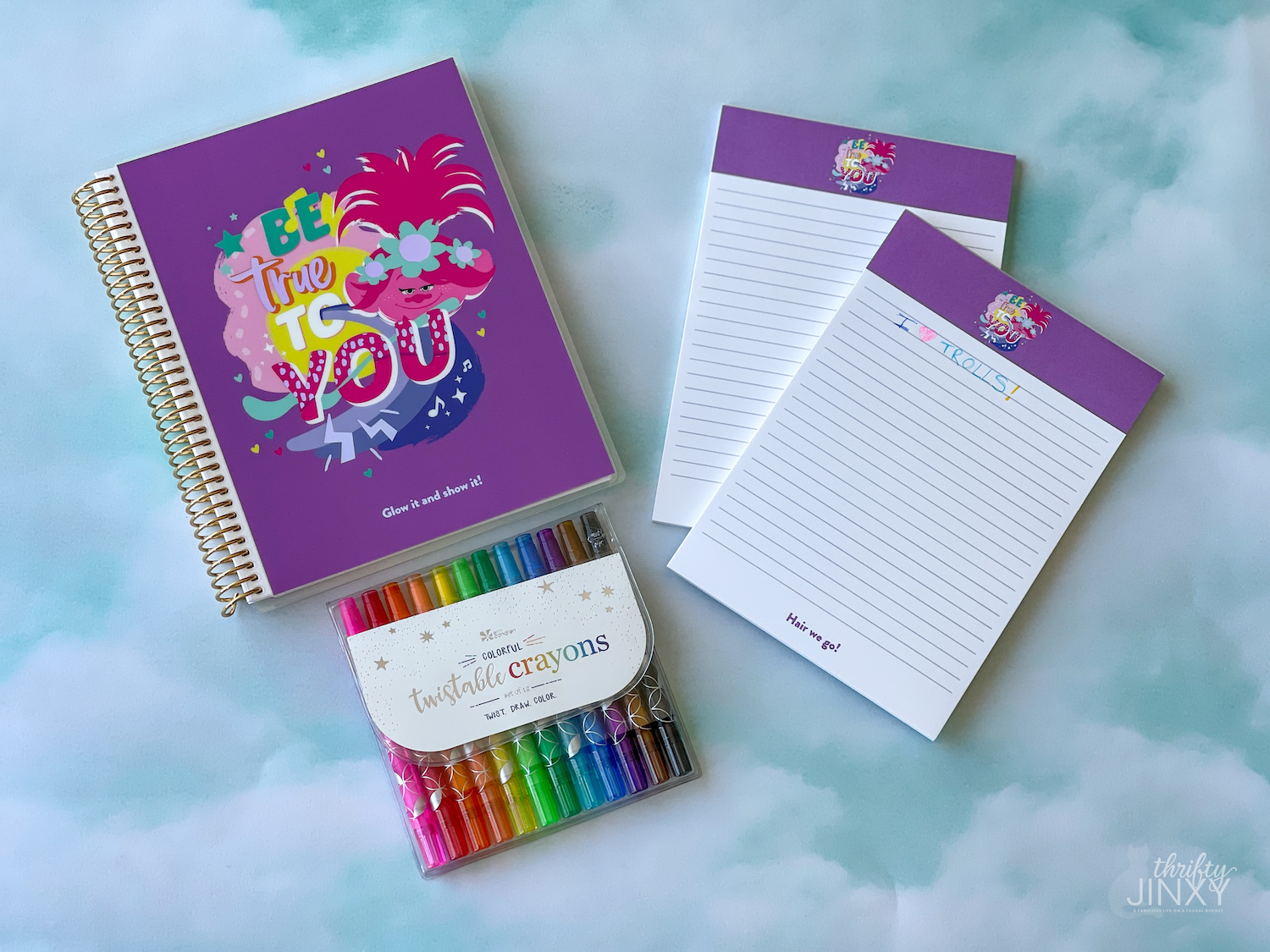 If DreamWorks Trolls are your thing, you're in luck! Erin Condren has lots of bright, colorful cuteness to choose from. The fun, color-popping design you see just above on the left is available as the Trolls Poppy Metallic LifePlanner, Monthly Planner, Academic Planner, Notebook or Kids Handwriting and Story Journal. (See them all here.)
The Trolls Notepad 2pk is available in this Poppy design, as well as the Good Luck Trolls Design and Trolls Friendship Design. They're super handy, as are the Trolls list pads. You'll have the cutest shopping list in the store!
I also love how the Erin Condren Twistable Crayons are the perfect match for the Trolls! The twisting crayon are a fun and non-messy way to add color!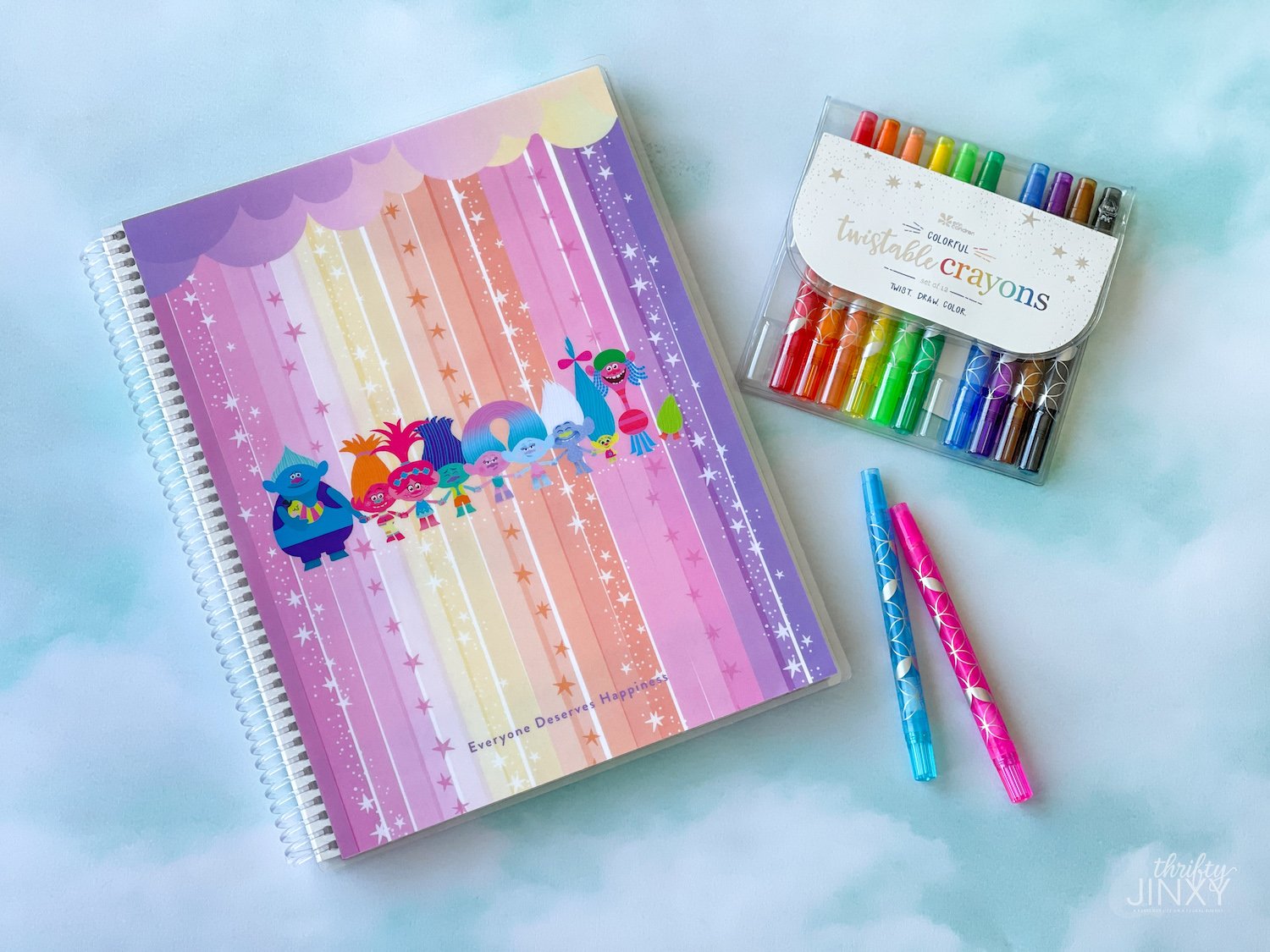 Erin Condren Kids Products with Trolls!
I love that there are items for kids in the Erin Condren Trolls Collection too! Of course, both kids and adults alike can use and love the notebooks, notepads, stickers, etc., but kids have things just for them!
The Trolls Kids Handwriting and Story Journals (available in all 3 designs) feature sturdy, interchangeable covers (also wet-erase!), coiled-in stickers, kid-friendly spiral binding, thick paper that resists ink bleeding, and a personalized cover.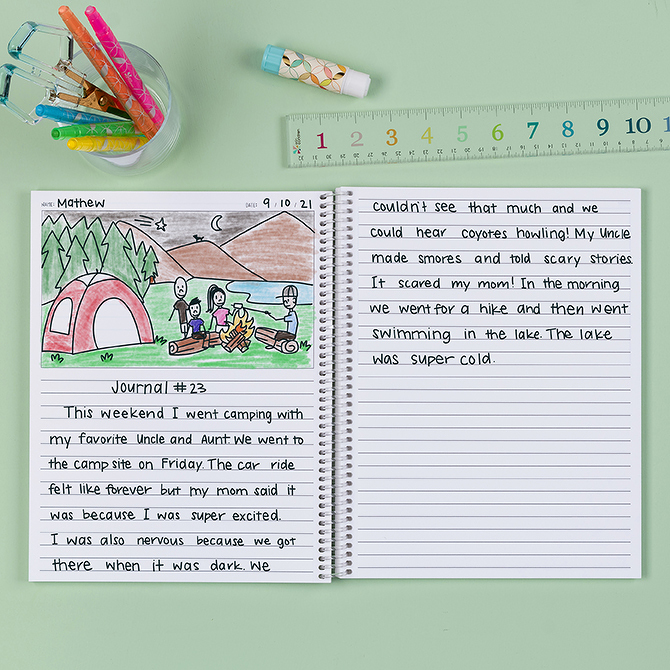 You also can choose your pages:
1. Handwriting: primary-ruled lines perfect for handwriting practice;
2. Handwriting and Storybook: primary-ruled lines for handwriting practice, with sections for drawing (a perfect introduction to the art of storytelling); or
3. Storybook: wide-ruled lines (for kids who no longer need primary-ruled lines) and sections for drawing so they can further develop their storytelling and illustrating skills!
Erin Condren Trolls Discount:
Even though this collection is BRAND NEW, you can save over 20% when you buy the Kids Trolls Creativity Bundle! It includes:
• Trolls Friendship Kids Handwriting Story Notebook
• Colorful Twistable Crayons 12-Pack
• Trolls Friendship Sticker Sheet
• Rainbow Accordion Zipper Pouch