#EffortlessMeals #ad #CollectiveBias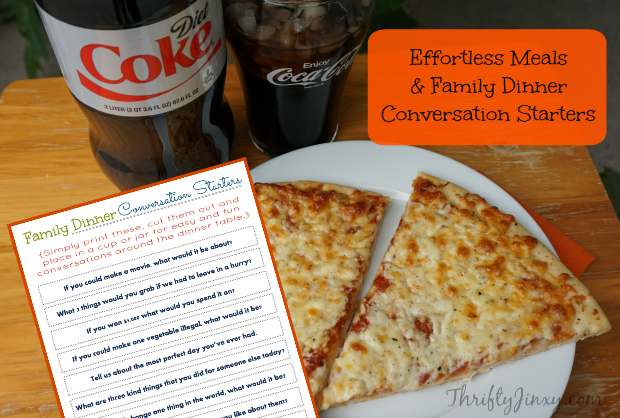 Is dinnertime crazy in your house? Dinner should be the time of day when families can come together after a long day to relax, reconnect and enjoy great food. Unfortunately, when we feel like we are torn in a dozen different directions during the day and then we have to finish the day by preparing a meal – dinnertime can be anything BUT relaxing. BUT – it can be easier! How about an easy way to get dinner on the table AND a great way to reconnect?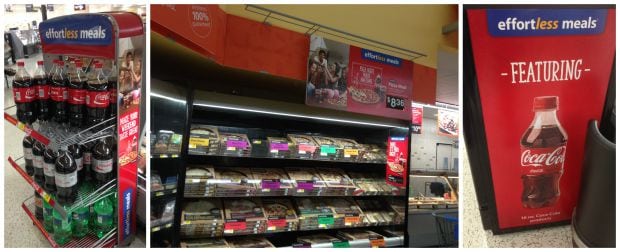 For the easy dinner, I headed to Walmart. In the deli area they have these handy dandy signs with ideas for effortless meals. You can easily pick up a Marketside Rotisserie Chicken and a ready-to-eat sides like potato salad or cole slaw, along with a 2 liter Coca-Cola product. Or, you can do what I did this week and choose a Marketside Pizza and a 2 liter of Diet Coke. Another idea that I especially like for a quick meal alone is a Marketside Sandwich Meal with a 6″ sandwich, bag of Kettle Brand chips and a 16oz Coca-Cola product. Easy peasy!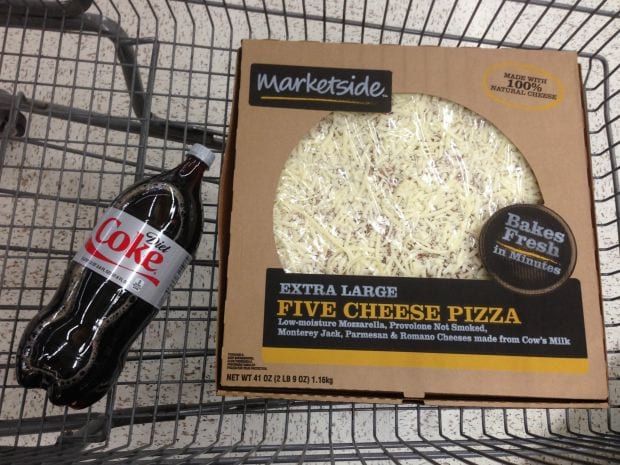 Now that dinner is so easily under control, that means there is more time to sit down as a family, share about your days and enjoy each-others company. If you sometimes need a little help to get the conversation rolling, we have these Printable Family Dinner Conversation Starters.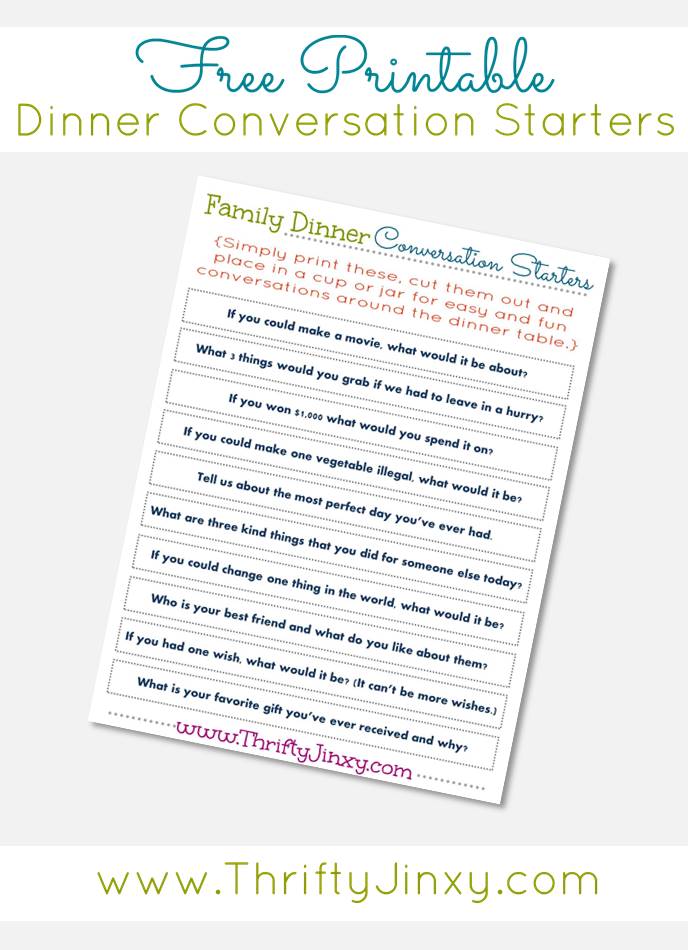 Using the conversation starts is fun and easy. All you have to do is:
Print the Family Dinner Conversation Starters.
Cut them out on the printed lines.
Fold up each conversation starter.
Place all pieces of paper in a cup or bowl.
One at a time, go around the table letting each person draw a question from the bowl to read it aloud.
The person who drew the question gives their answer first.
Each person around the table also gets a chance to give their answer.
Continue with each person in your family having a chance to draw and read a question.
Even the reluctant conversationalists in your family will get some motivation if it's turned into a fun activity. We like that drawing a random question feels a bit like playing a game.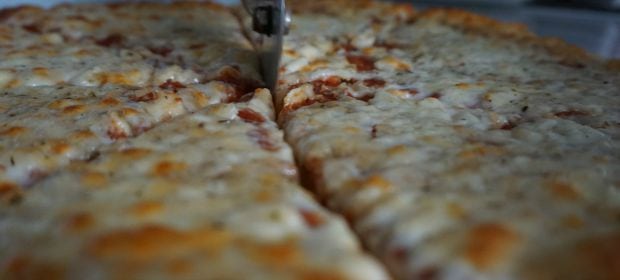 With an easy dinner ready to eat and fun conversation to be had, it's time to enjoy mealtime with the family!
Which of these effortless meal combinations would your family most enjoy?