#MyNutrishDish #cbias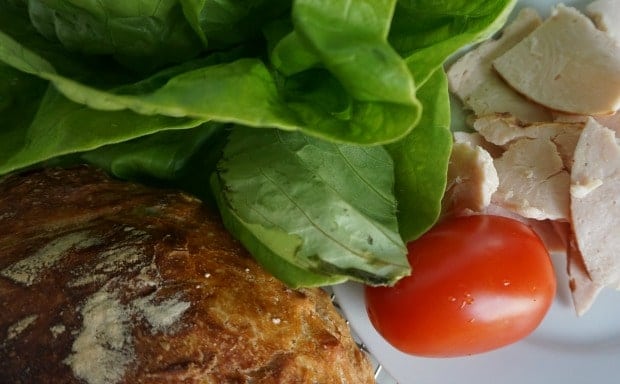 Our dog, Toby, is a very important part of our family. He is my constant companion when I am home working every day, my exercise buddy for long walks that help us both get our exercise, and my husband's playmate when he gets home from work. He adds so much to our life!
As I mentioned, I'm at home working all day and when I work I get into the zone! I'm thankful for Toby being here to remind me to get out and walk during the day. But, I also need to remember to stop for a REAL lunch. Having quick-to-prepare ideas handy helps a lot. Those quick to prepare meals also help at the end of the day when I realize that hubby will be home in 5 minutes and I haven't thought about what we will be eating for dinner.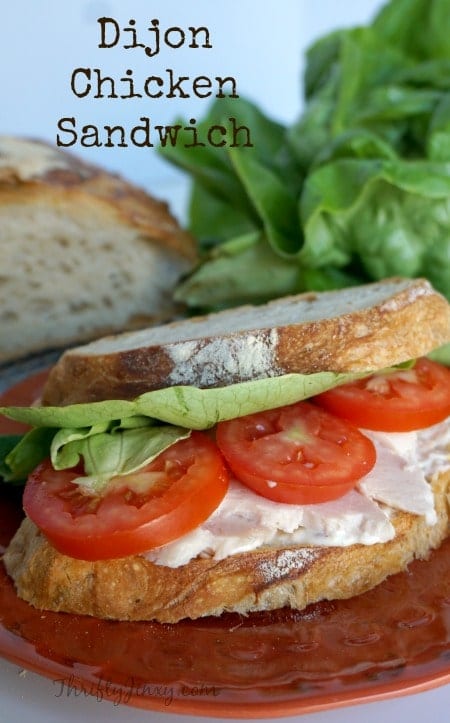 This Dijon Chicken Sandwich on homemade bread is super simple to make. They key to it tasting so awesome is that I make the bread myself. I try to make all of our own bread, Usually I make it in a breadmaker, but this no-knead bread recipe has long been one of my favorites and I still make it often.

No Knead Bread Recipe

INGREDIENTS:
3 C all-purpose flour
1/4 tsp. instant yeast
1 1/4 tsp. salt
1 5/8 C Water

DIRECTIONS:
Combine the dry ingredients in a large bowl and stir in the water until well blended. Cover the bowl with plastic wrap, or place inside a tightly tied plastic bag, and leave in a warm place to rise for at least 12 hours (16-18 hours is better).
Next, place the dough on a lightly floured work surface, sprinkle with flour, and fold it in on top of itself 2-4 times. Turn the empty bowl on top of the dough to cover it and let rest for 15 minutes.
After 15 minutes, shape the dough into a ball. Coat the bottom of your bowl with flour and put the ball inside, dusting the top with more flour. Cover the bowl with a dish towel and let rise for 2 hours. The dough should double in size.
30 minutes before the dough is ready, heat oven to 450 degrees and put a 6 to 8 quart heavy pot with a cover (I use an enameled dutch oven which happens to be from the Rachael Ray line) in to heat. Remove the pot from the oven and dump the dough ball into the pan. Cover the pot and bake for 30 minutes. Then remove the lid and bake for 15 to 30 minutes or until the loaf is nicely browned. Remove from oven and cool on rack.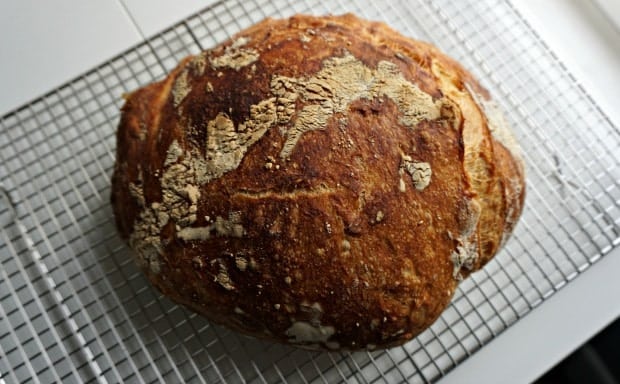 The one other thing you'll want to prepare ahead of time for this sandwich is the dijon mayo. It's super easy to make also and you can store it in the fridge:

Dijon Mayo Recipe

INGREDIENTS:
1/2 cup mayonnaise
2 Tbsp course dijon mustard
1/4 tsp Worcestershire sauce

DIRECTIONS:
Mix all ingredients in a small bowl and stir until smooth. Store in refrigerator.
So, then making the sandwich can hardly be called a recipe, because it is basically just putting these ingredients together, but here it goes anyway!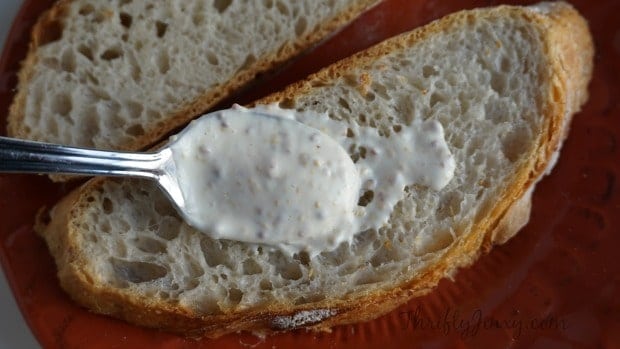 Dijon Chicken Sandwich Recipe

INGREDIENTS:
Sliced bread (see no-knead bread recipe)
Cooked chicken breast/Rotisserie Chicken
Butter lettuce or green leaf lettuce
Sliced plum tomatoes
Dijon mayo (recipe above)
salt and pepper
DIRECTIONS:
Spread dijon mayo on bread slices. Place chicken on bread. Sprinkle with salt and pepper. Add slices of tomato and washed lettuce leaves. Top with second slice of bread and serve.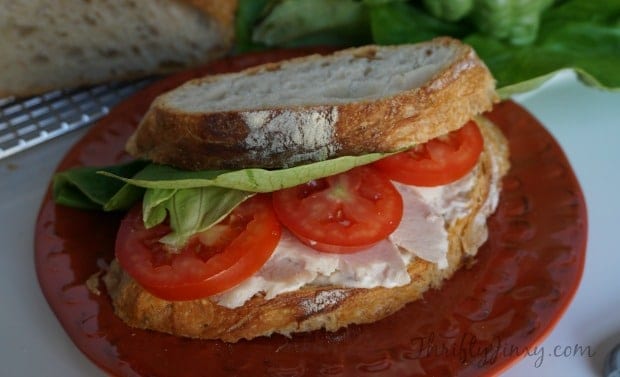 Since I like to cook and I spend time thinking about the meals I am going to make for us, I also like to take time to look at different options for dog foods for Toby and check them out. Recently I headed to Target to take a look at new DISH from Rachael Ray™ Nutrish®. Just like us, Rachel loves her dogs and has created the Rachael Ray™ Nutrish® dog food line, dedicated to "Real Recipes. Real Ingredients. Real Good". This means it is made with whole ingredients you can see and your dog will love. It is made with real U.S. farm raised beef or chicken as the #1 ingredient. It also includes NO corn, wheat, soy, gluten, poultry by-product meal, fillers, artificial preservatives, colors or artificial flavors. It does include whole ingredients you can actually see, like slow-roasted chicken, carrots, peas, potatoes and apples. I know those are all foods that Toby likes!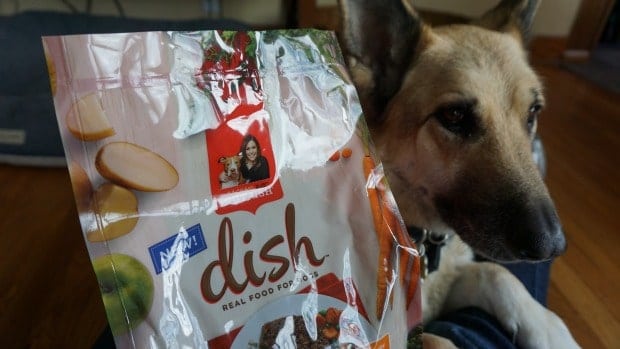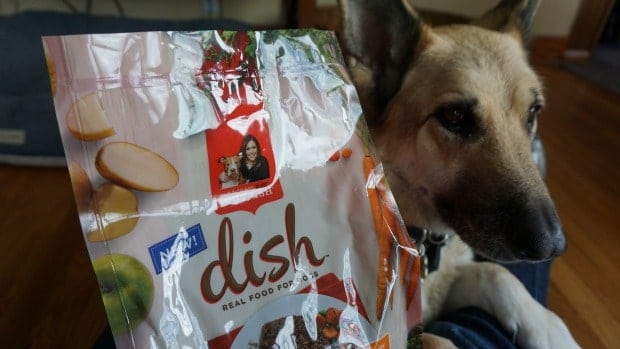 The latest food in this line is DISH from Rachael Ray™ Nutrish®, which comes in two flavors: DISH Chicken & Brown Rice Recipe with Veggies & Fruit or DISH Beef & Brown Rice Recipe with Veggies, Fruit & Chicken. Each is filled with whole ingredients like real chicken pieces, crisp carrots, garden and field peas, farm-grown potatoes and tree-ripened apples. It basically sounds like the same types of ingredients I like to cook with!
One thing that really appeals to me is that Rachael's personal proceeds go to Rachael's Rescue, an organization created to help shelter pets in need. To date, she has donated over 10 million dollars. This money has been used for food, medical supplies and treatments for these needy animals.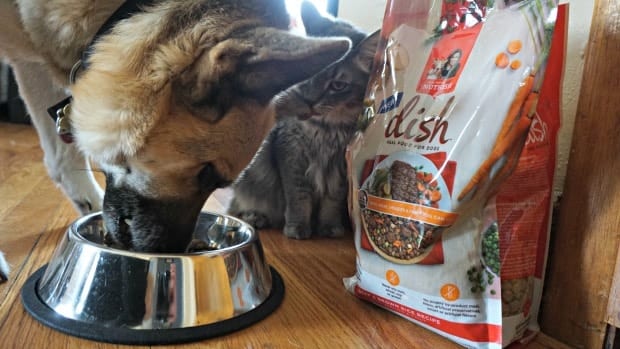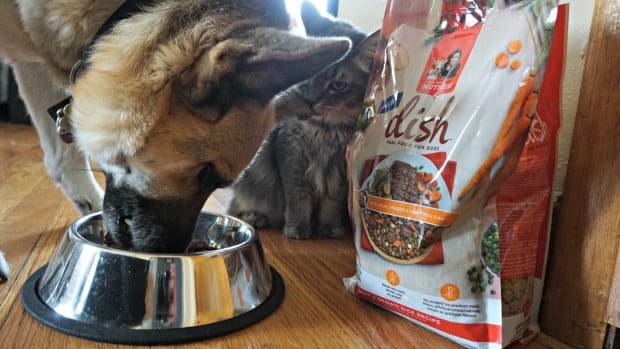 Coupon: Are you ready to try DISH from Rachael Ray™ Nutrish® for YOUR dog? You can save when you make the switch by using this money saving coupon, available for a limited time. Rachael Ray™ Nutrish® DISH is sold at a variety of retailers in store and online. Find a location near you by visiting the store locator.