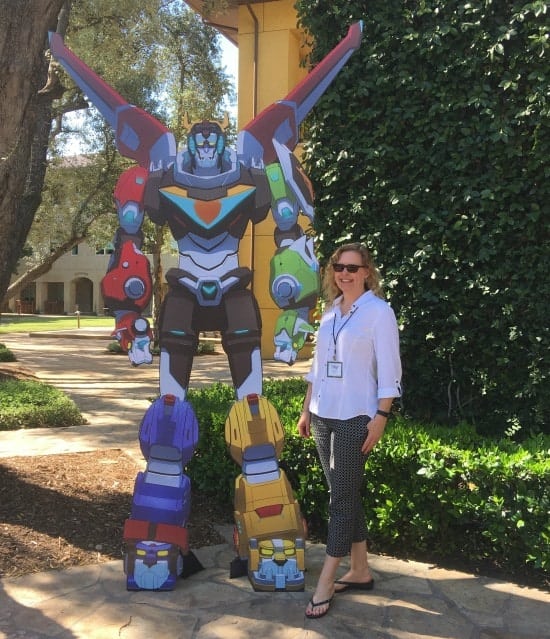 If you were a kid growing up in the 80s it is VERY likely that you, your siblings, your friends or ALL OF YOU were big fans of Voltron. When I was a senior in high school, my boyfriend was a Voltron fanatic. I drawer in my old bedroom at my mom's house still holds Voltron coloring books my boyfriend gave me. Little did I know at that time that another boy halfway across the country was also a big Voltron fan and he would later grow up and become my husband, Mario.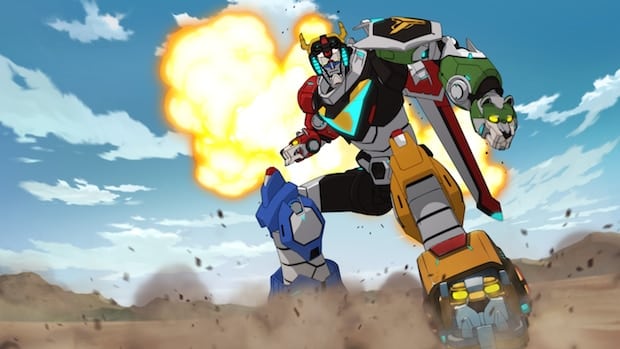 When I say that Mario is a BIG Voltron fan – I mean a seriously BIG fan as in the Voltron of his youth is his all-time favorite series. So, we are talking high stakes when it comes to the remaking of his childhood favorite. Last month, when I was offered the opportunity to travel to DreamWorks Animation Studios to get a behind-the-scenes look at the making of Voltron Legendary Defender exclusively for Netflix, I jumped at the chance. I just had to see if they were going to do it justice.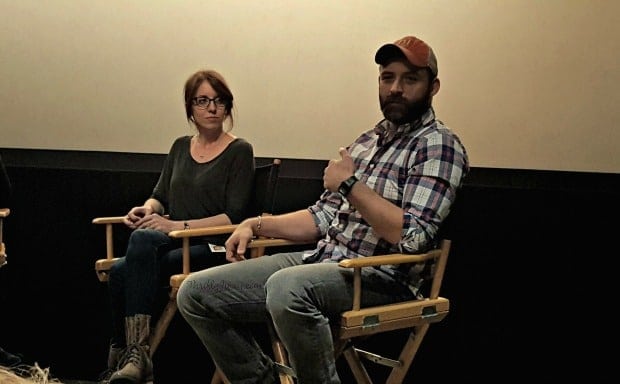 Without beating around the bush, I will just come out and say that YES, I think that Voltron Legendary Defender will make long-time Voltron fans happy, as well as create a whole new generation of fans. One of the big factors in that success is that Executive Producer Joaquim Dos Santos and Co-Executive Producer Lauren Montgomery also loved Voltron while growing up – and still do to this day! After we had a chance to view the new one-hour origin story, they chatted with us and shared how their love guided them through the creation. While they were huge fans of the show as kids, watching as adults they could see there were places where it was "thin" and a product of its time, which left lots of room for improvement in a new version. Dos Santos explained that he himself is the type who will nitpick a remake and notice things that are different or missing from the original. He knows that it is impossible to satisfy every fan, but he is confident that they have done as good a job as possible to create something new that everyone will love.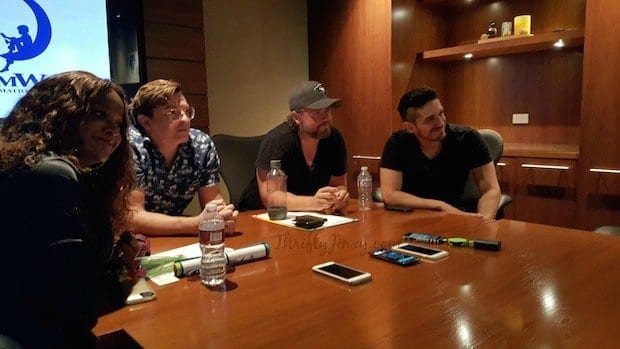 The producers aren't the only ones who have put everything they've got into Voltron Legendary Defender. We also had a chance to meet with members of the cast to discuss what being part of this new creation meant to them. We spoke with (from left to right)Kimberly Brooks (Princess Allura), Rhys Darby (Coran), Tyler Labine (Hunk – Yellow Lion) and Josh Keaton (Shiro – Black Lion). Each of them appreciates being a part of something that resonates with so many fans and are anxious for it to be available for fans to watch and react to. Their wait is just about over as Voltron Legendary Defender is available tomorrow, June 10, on Netflix!
I also want to give a shout out to Neil Kaplan (Emperor Zarkon) who I didn't get to meet, but was great to interact with on Twitter!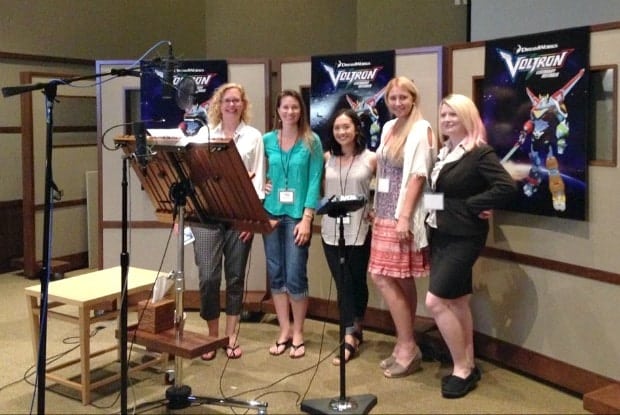 While I was at DreamWorks Animation Studios I had a chance to try my own skill at performing as a member of the cast! Recording was fun, but tricky too! To do the voice over, I stood by myself in the recording booth with my script on a stand in front of me. I wore a headset that played the sounds of the rest of the scenes and just before it was my turn to speak I heard a series of 3 beeps. On the third beep it was time to talk! The first video below is from the control room as I make my recording and the second video is the final product. I wish I could have a do-over to be a lot more forceful on the "Form Voltron!"
DreamWorks Voltron Legendary Defender premieres exclusively on Netflix, Friday June 10th, with a one-hour origin story plus 10 twenty-two minute episodes!