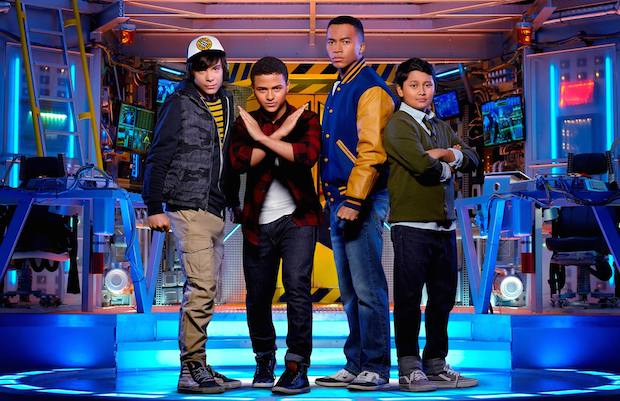 Looking for a show your kids will love and you won't mind watching with them? Check out MECH-X4 on Disney Channel. I had a chance to preview the first two episodes and I can't wait to get Little R hooked on it so I can watch the rest of the season with him!
In this all new show, teen Ryan Walker mysteriously awakens MECH-X4, a giant robot built to defend Bay City against impending doom. When monsters begin to descend, Ryan recruits his two best friends and his brother to help pilot the robot that is their only hope of saving their town from mass destruction.
Last month I had a chance to meet with the creators and cast of MECH-X4 to find out a bit more about what goes in to making this fun show. Executive producers Steve Marmel & Anupam Nigam, as well as cast members Nathaniel James Potvin ("Ryan Walker"), Raymond Cham ("Mark Walker"), Kamran Allahverdy ("Harris"), Pearce Joza ("Spyder") had a lot to say!
Executive producers Steve Marmel and Anupam Nigam gave us some insight as to some of their inspirations for the series featuring a giant robot. Anupan said he loves Transformers and "I grew up on Omega Supreme. And for me it was also Godzilla. It was a big influence. In fact, there are several Godzilla movies where he fights a giant robot. I made him (Steve) watch them." Steve added, "We're both comic guys, and I'm a huge comic book guy. So that serialized storytelling of epic stories, that's the stuff I love the most. But it's the kids in the robot that I love."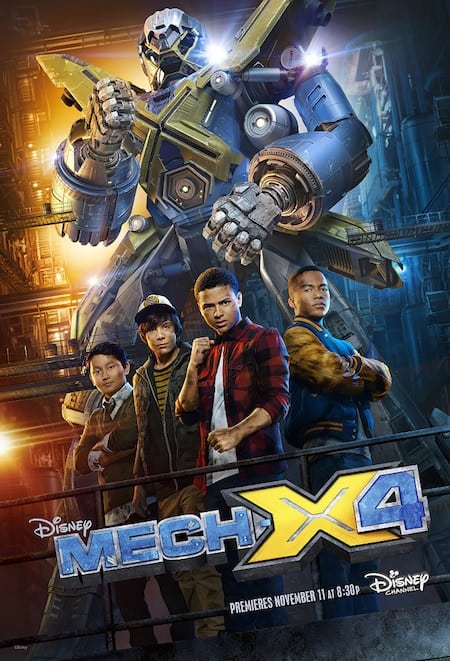 Anupan said the series was Steve's brainchild. Steve explained that it started with an idea of " wouldn't it be fun to do a show about four kids that just happen to have to work together with a giant monster fighting robot? And then every step of the way through development, it sort of evolved. Like, wouldn't be fun to actually have great special effects? Wouldn't it be great to do it single camera and make it look like a movie? And then wouldn't it be great in this day and age, where storytelling is binge and serialized, – wouldn't it be cool if we could do a long story over a season? And so it started with an idea, Disney went for it, and then all of a sudden, this great team started coming together and bringing everything to it. ANUPAM NIGAM comes from a world of serialized storytelling and the director, Zach, has a passion for the nostalgic Goonies, ET vibe, that's sort of an Amblin feel of it all. And it all just became this thing through collaboration and really talented people."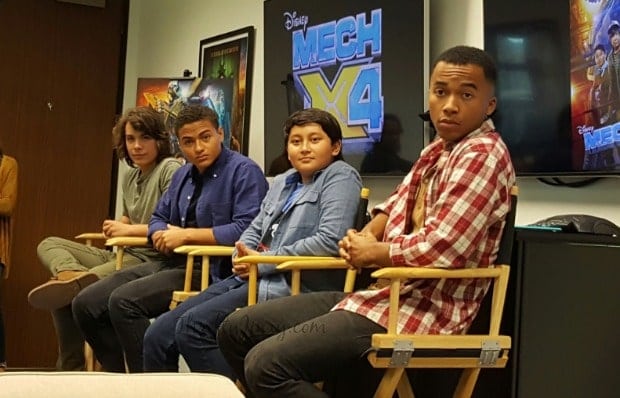 The cast of MECH-X4 is equally as enthusiastic as the executive producers. (And they also seem like a great bunch of kids!) They all echoed the sentiment that they are happy to be part of creating MECH-X4. Raymond Chan mentioned, "Every once in a while I'll get an Instagram notification from a kid and they'll say, 'I can't wait for your show' (or something like that) and it's really, really exciting. It makes you really happy. It's inspiring or just seeing kids excited for something that I've worked really hard on." All of the cast members also describe the great experience of being in an ensemble that works well together AND has fun together. Just having spent 20 minutes in an interview with them, I believe that they definitely would have a lot of fun on set!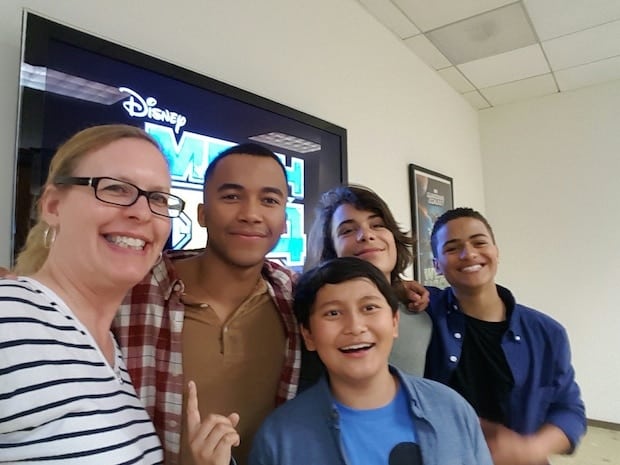 The series debut of MECH-X4 will be presented in an expanded premiere weekend with four back-to-back episodes on Disney Channel, the Disney Channel App and Disney Channel VOD, FRIDAY, NOVEMBER 11 through SUNDAY, NOVEMBER 13.