What is one of our favorite movies in the Marvel Cinematic Universe? Why Marvel's Doctor Strange! There are already so many Doctor Strange fans from the classic comic books, but after the release of the latest movie I know we have a lot more.
If you're looking for some Doctor Strange gift ideas for the fan on YOUR shopping list, we have some great suggestions in our Doctor Strange Gift Guide!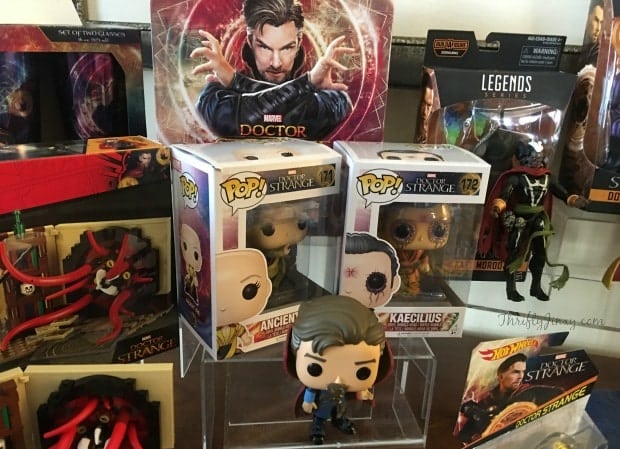 For my hubby, a fan of all things Marvel, a figure is always a great gift choice. There are lots of fun new Doctor Strange figures including Funko Pop figures of all the movie characters as well as the awesome Marvel Legends series of figures.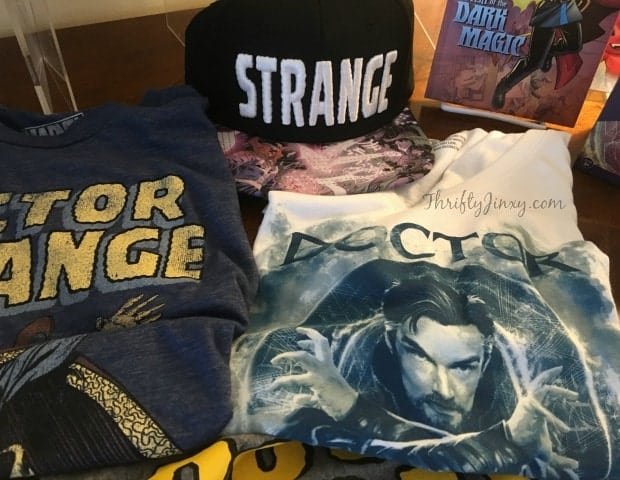 As long as you know the gift recipient's size (or can guess at it) a T-shirt is always a good choice. There are LOTS of Doctor Strange shirts to choose from. If you're not sure about size, then you can't go wrong with a hat like the Marvel Doctor Strange Comic Snapback Hat above. We have more choices below too.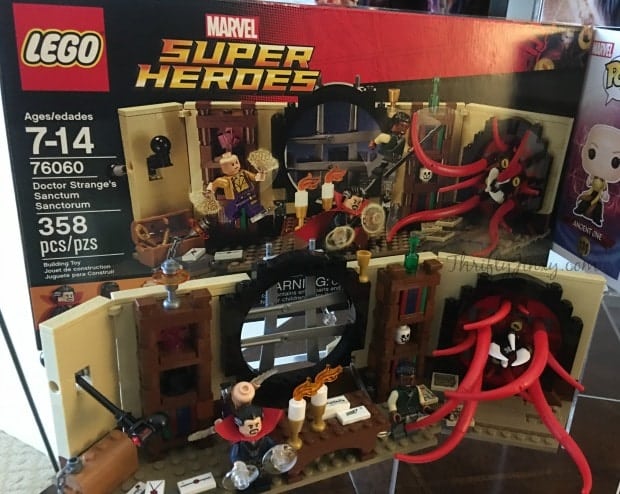 It's always fun to see the new LEGO sets that come out for each blockbuster Marvel movie. For Doctor Strange we have Doctor Strange's Sanctum Sanctorum!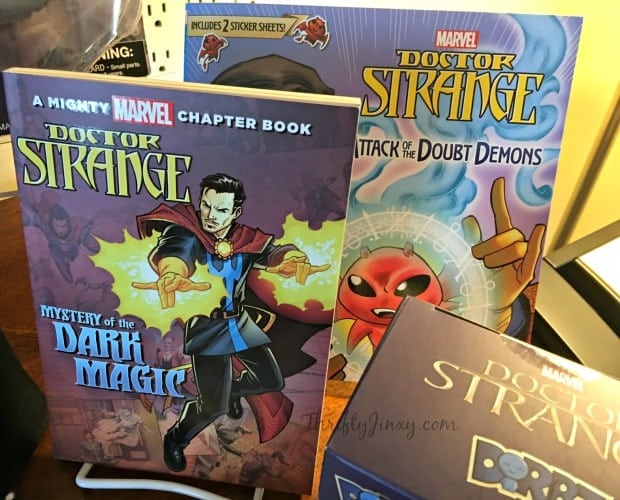 Of course there are lots of classic Doctor Strange Comic books, but there are other books for fans as well like the Marvel Chapter Books for kids or the Doctor Strange Prelude Book for anyone who wants to brush up on the story of Doctor Strange.
Check out all or our Doctor Strange gift ideas below. I'm sure you'll find lots of things the fan(s) in YOUR life will love!!
Doctor Strange Gift Ideas
Dr.Strange Necklace Pendant with Gift Box
Vandor Marvel Doctor Strange 20 Ounce Ceramic Mug
Doctor Strange Metallic Eye Hat
Funko POP Marvel Dr. Strange Figure
Color Your Own Doctor Strange
Marvel Doctor Strange Inside Logo T-shirt
Doctor Strange Pop! Exclusive Marvel Collector Corps Exclusive Vinyl Figure
Doctor Strange Life Size Cardboard StandupMarvel Men's Doctor Strange T-ShirT
Doctor Strange Marvel Collector Corps Exclusive Funko POP! Home Ceramic Mug
Doctor Strange Eye of the Doctor Adult Shirt
Vandor Marvel Doctor Strange 2 Piece 16 Ounce Laser Decal Glass Set
LEGO Marvel Super Heroes – 76060 Doctor Strange's Sanctum Sanctorum
Doctor Strange 2017 Calendar
Marvel 6 Inch Legends Masters of Magic: Dr. Strange
Doctor Strange Necklace – Eye of Agamotto
MARVEL's Doctor Strange: Strange Stickers
Marvel 6 Inch Legends Astral Dr. Strange
Marvel's Doctor Strange Prelude Book
Doctor Strange Pop!s: Doctor Strange, Ancient One, Mordo, Kaecilius Vinyl Figures! Set of 4
Dr. Strange Glass Toon Tumbler
Marvel's Doctor Strange Plush
Marvel Doctor Strange Mr. Potato Head PopTater
Sorcerer Supreme Doctor Strange Tee
Dr. Strange Eye of Agamotto Heat Change Mug
Marvel 6 Inch Legends Series Doctor Strange
Marvel Doctor Strange Cosmic Noir T-shirt
Marvel Doctor Strange 10
Doctor Strange: Mystery of the Dark Magic: A Mighty Marvel Chapter Book
Doctor Strange Attack of the Doubt Demons
Doctor Strange Movie Dorbz Vinyl Figure
Marvel Doctor Strange Comic Snapback Hat