Use this easy upcycle project to create a DIY sock cozy upcycled tin can planter. It's a great way to start plants for your garden.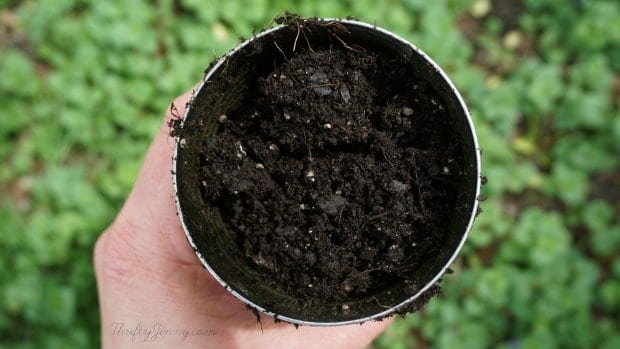 There are lots of reasons that people garden. My favorite reason is having fresh, delicious produce right in my backyard. But that's not the only good reason to garden.
For some it is a relaxing hobby. Some just like the way it makes their yard look, particularly in the case of flowers. Others know that by gardening we are playing a role in helping our environment.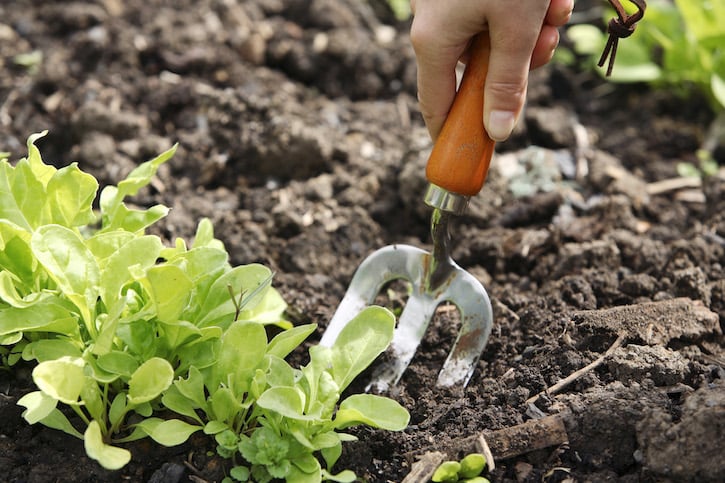 Gardens can provide habitat for bees and for birds. By growing our own food we can enjoy the freshest, best-tasting food and know that it didn't have to be transported a long distance to get to us.
If environmental concerns play into your reasons for gardening, then you'll want to pay attention to HOW you garden. There are lots of simple choices we can make to garden "more greenly"!
One thing we can do is to make use of items we already have when starting seeds, creating container gardens or displaying flowers. My mom is a pro at this! She is the one who first turned me on to the idea of starting seedlings in egg carton cups and she also has the ability to turn almost any old object into a planter.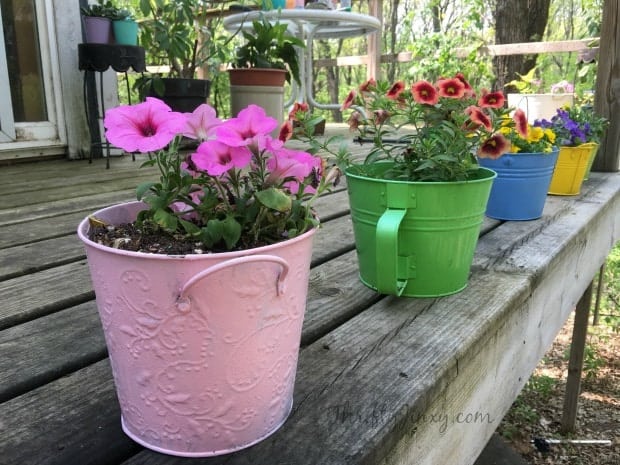 This spring, Mom's deck looks amazing in bright pots she made by simply painting old buckets and decorative canisters with bright colors. Walking up to her house it looks like she dropped a pretty penny at the garden store on high-priced planters, but they're really all salvaged or garage sale finds!
When you only need a small planter, whether it's at the beginning of the season or if you're sharing your plants with a friend, an empty tin can is a great option.
Rather than just tossing it in the recycling bin you can use it as a planter (and of course you can still recycle it if you ever stop using it to hold a plant!) This DIY Sock Cozy Upcycled Tin Can Planter is also the perfect way to dress up your can and use those mismatched socks piling up in the back of your sock drawer. Here's how: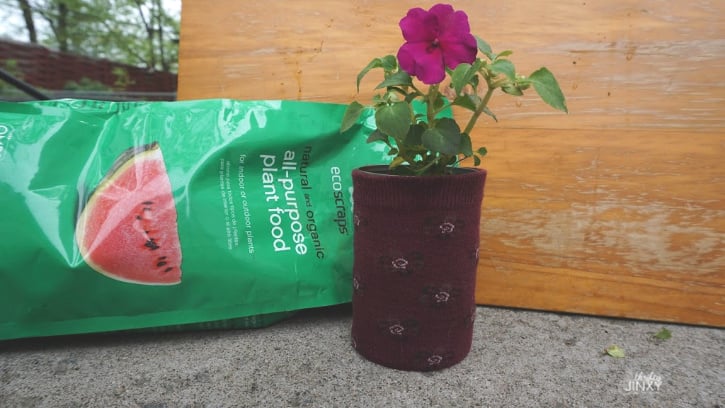 DIY Sock Cozy Upcycled Tin Can Planters
Materials:
Empty tin can
Sock
Scissors
Large Nail
Hammer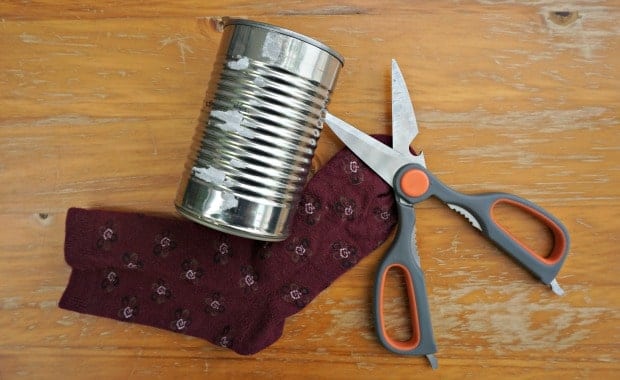 Directions:
Remove the label from the can.
Using the large nail, make drainage holes in the bottom of the can by hitting it with the hammer. Watch your fingers!
Slip the can into your sock and mark the spot about 1/4″ past the bottom of the can.
Cut the sock along that line.
Slip your sock over the can letting the small overlap cover the bottom edge.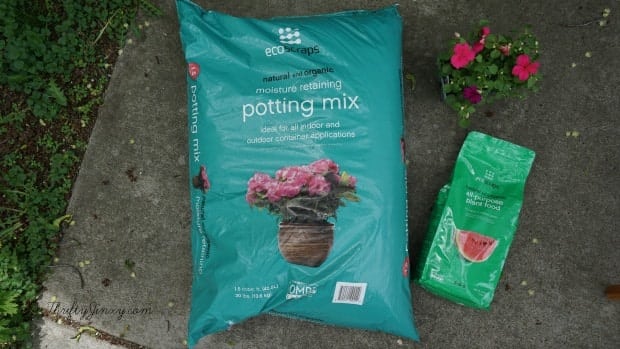 Another way to make better choices when gardening is to consider EcoScraps products. Just like our DIY planter that uses up materials that would otherwise be discarded, EcoScraps uses food waste that would otherwise end up in landfills. In the U.S. we waste 40% of the food produced (enough to fill the Rose Bowl every day!) and it is sent to landfills where it sits and produces methane, which is 20 times more harmful than CO2. Between 2011 and 2015, EcoScraps recycled 75 million pounds of food waste. They are matching that number in 2016 with projected recycling of another 75 million pounds of food waste–this time in just 12 months. Check it out:
The EcoScraps line includes potting soil, plant food and compost, all available at Walmart. I picked up the EcoScraps Natural and Organic Moist Potting Mix to start my spring gardening and I'm impressed. It's rich and dark (check it out in the photo at the top of this post) and is designed to keep the moisture in. I look forward to seeing how it works over the growing season. If you're starting your gardening, head to Walmart to pick up your EcoScraps products. Enter our reader giveaway below and you'll have a chance to win a $50 gift card to get that shopping started!