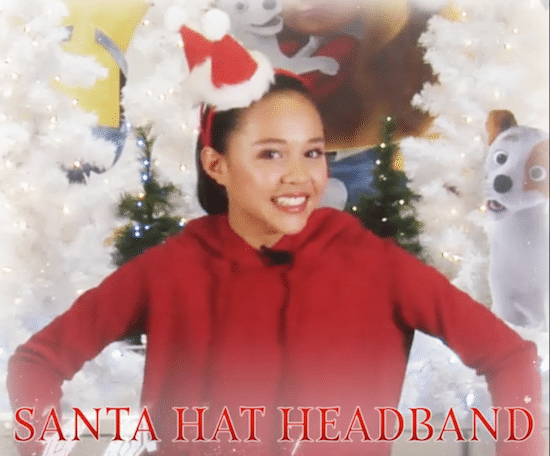 The holiday season is here! To add a bit of extra magic to your Christmas season, you and your kids can celebrate with a brand-new Christmas movie! Mariah Carey's All I Want for Christmas Is You is now available on Blu-ray, DVD, Digital and On Demand and is narrated and executive produced by Mariah Carey.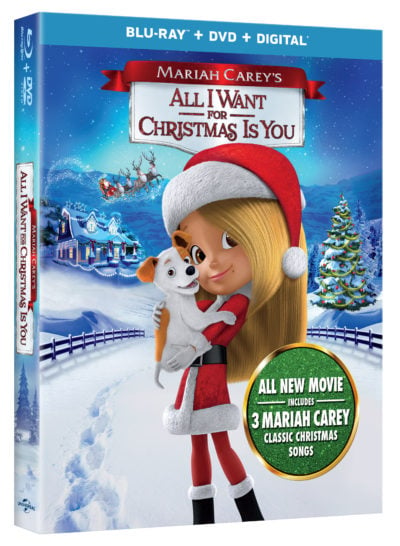 To add even more fun to your holiday movie night, we have a fun DIY craft project brought exclusively to Thrifty Jinxy readers by Breanna Yde who plays little Mariah in the movie! Follow along with Breanna to learn how to make your very own DIY Santa Hat Headband! To get started you'll need a few supplies:
Red Felt

Jumbo Cotton Balls

Faux White Fur

Red Headband

Scissors

Hot Melt Glue Gun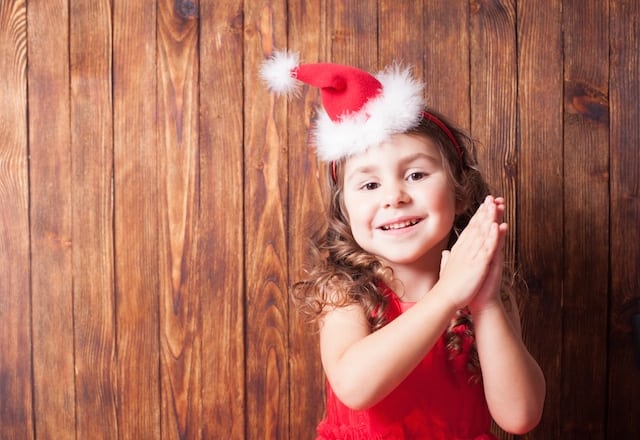 DIY Santa Hat Headband

Supplies:
Red Felt (We like the glitter felt!)
Jumbo Cotton Balls or Fuzzy White Pom Poms
Faux White Fur
Red Headband
Scissors
Hot Glue Gun
Directions:
To learn how to make your Santa headband, follow these easy instructions from Breanna:
Mariah Carey's All I Want for Christmas Is You is an all-new animated family film follows little Mariah as she chases her dream of having a puppy of her very own, making her ultimate wish for Christmas come true! The film features an original song written just for the movie as well as three of Mariah's Christmas classics.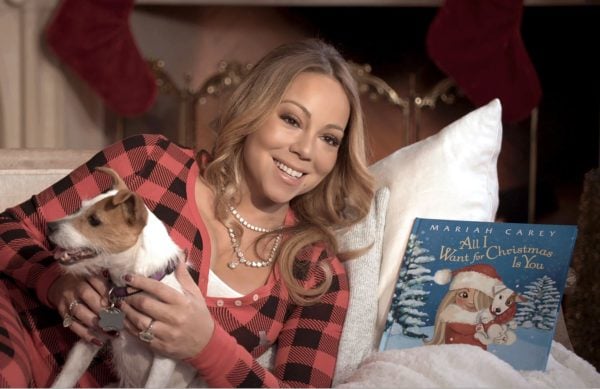 Can you believe it's been 23 years since Carey's "All I Want for Christmas Is You" single was first released? In that time it has sold more than 14 million copies! Her critically acclaimed picture book of the same name was published in 2015. And now you and your kids can enjoy this new holiday film! Check out the trailer here:
Joining Mariah Carey in the dynamic voice cast are Breanna Yde as little Mariah, Henry Winkler as Grandpa Bill, Lacey Chabert as Mariah's mother Penelope, and Phil Morris as Mariah's father Bud.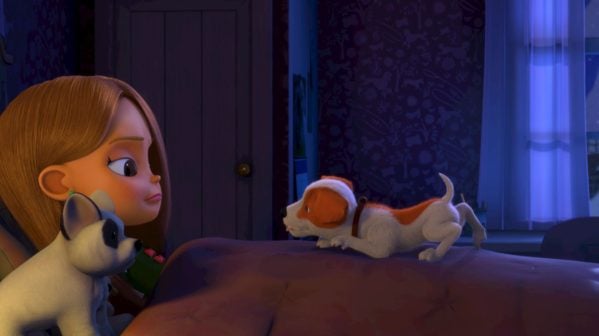 When Little Mariah (Yde) sees a darling little puppy named "Princess" at the pet store, she suddenly knows exactly what she wants for Christmas. Before her Christmas wish can come true, she must prove that she can dog-sit her uncle's dog, Jack, a scraggly rascal; in fact, the worst dog in the county! Jack turns Mariah and her family's perfect holiday preparations upside down in hilarious ways. It wasn't exactly the Christmas she wished for…it was more than she ever wanted. Based on the iconic Christmas song and popular illustrated book of the same name, Mariah Carey's All I Want for Christmas is You featuring Mariah's music and narration will be a family favorite for years to come.
The film showcases the all-new original song "Lil Snowman" performed by Mariah Carey as well as the iconic song "All I Want for Christmas Is You." Doesn't this look like a lot of fun?!