Summer is in full swing. That means it's the time for beached themed parties and the always-loved Shark Week! Whether you're having a party at the beach, or just creating a beach atmosphere in your backyard, these DIY Life Preserver Donuts will add to the celebration. And even if your family is just enjoying Shark Week in the comfort of your own living room, they will make a fun evening snack!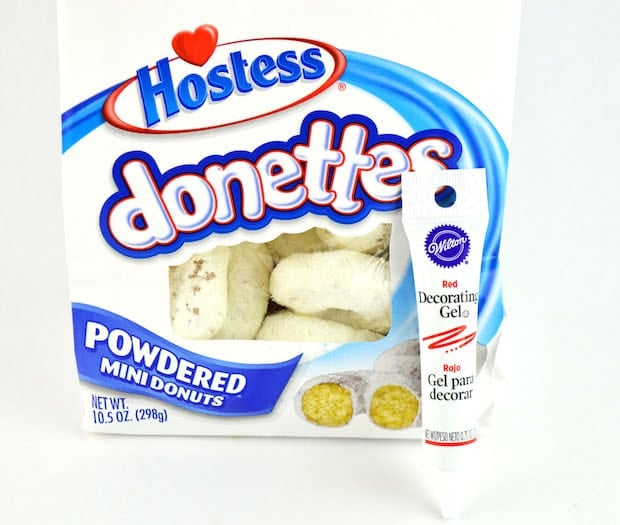 DIY Life Preserver Donuts

Supplies Needed:
Directions:
Remove donuts from package and place on parchment paper or a paper towel.
Open the red decorating gel and snip off the tip.
To decorate, firmly press on the tube while drawing a line of red decorating gel across the donut. Make an X across the donut, but leave the middle open (do not apply gel to the middle of the donut)
Allow the gel to dry before storing your Life Preserver Donuts.
Serve and Enjoy!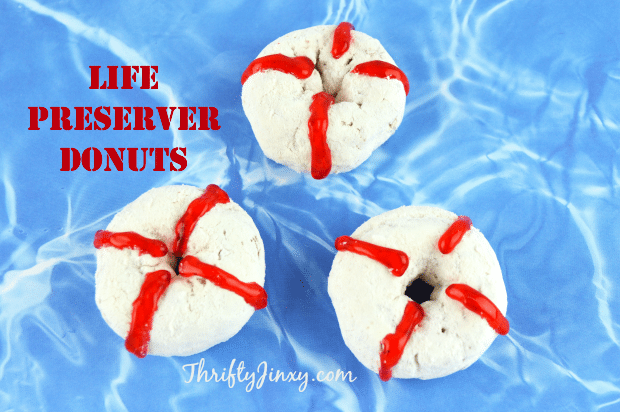 Have some more Shark Week fun with this FREE printable Shark Word Find Puzzle from JinxyKids.com!