Add a subtle Valentine's Day themed touch to your decor with this DIY Cupid's Arrow Valentine Decor Craft starting with twigs.
Ready to up your Valentine's Day decor game? That's what we did with this DIY Cupid's Arrow Valentine Decor Craft.
When you think of Valentine's Day, what comes to mind? Hearts, candy, lace, flowers? Yep, those things all represent Valentine's Day along with a whole lot of red and pink decorations. While we LOVE all those cute Valentine options, sometimes we want something a bit more subtle to decorate our homes.
With this DIY Cupid's Arrow Valentine Decor Craft, we took simple twigs, added a few touches to turn them into glam cupid's arrows, and displayed them in a clear glass jar.
The result is a stylish decor addition that gives a nod to Valentine's Day without screaming it too loud! Read on to see how to make this simple craft for your own home….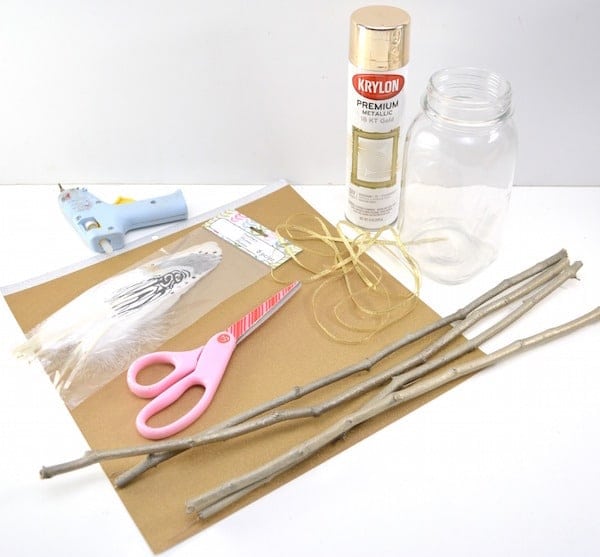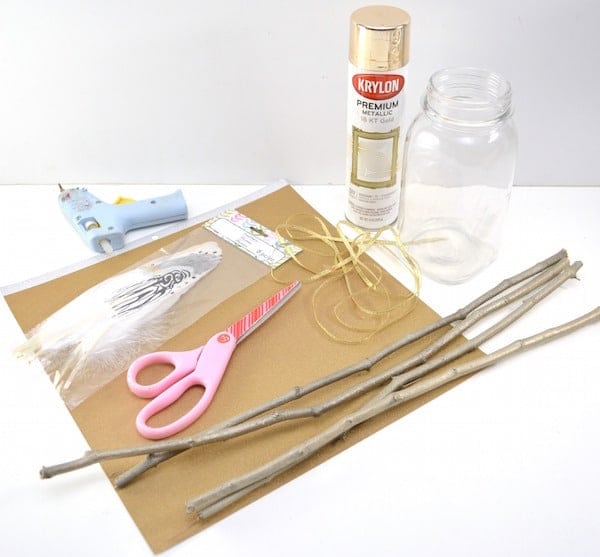 DIY Cupid's Arrow Valentine Decor Craft
Supplies:
● Long twigs from tree branches
● Feathers
● Gold or Valentine themed ribbon
● Cardstock paper
● Hot glue gun
● Clear jar or vase
● Scissors
● Gold spray paint
Glitter Cardstock

Assorted Feathers

Mr. Pen- Glue Gun

Ball Mason Jar Wide Mouth

Premium Metallic Spray Paint, 18K Gold

Offray Woven Metallic Ribbon, Gold

How to Make Cupid's Arrows:
1. Spray paint your twigs outside in a well-ventilated area. Let the twigs dry completely before bringing inside.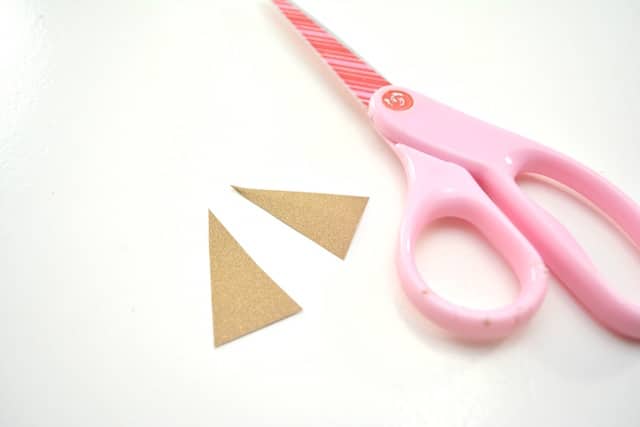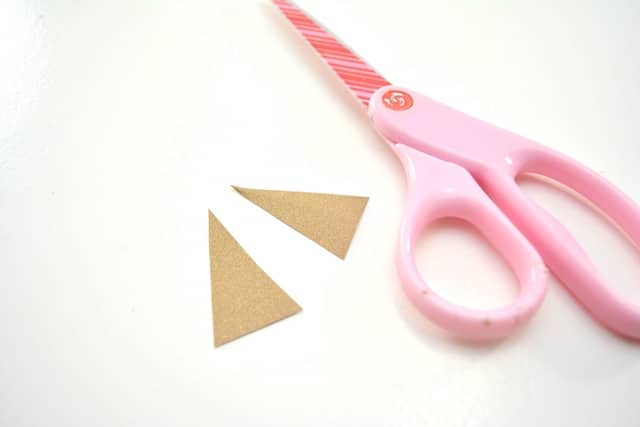 2. Cut out small triangles from cardstock in the color of your choosing. We used gold glitter cardstock to make our triangles. These will be the tips of your arrows, so you may need to adjust the size of the triangles according to the size of your twigs.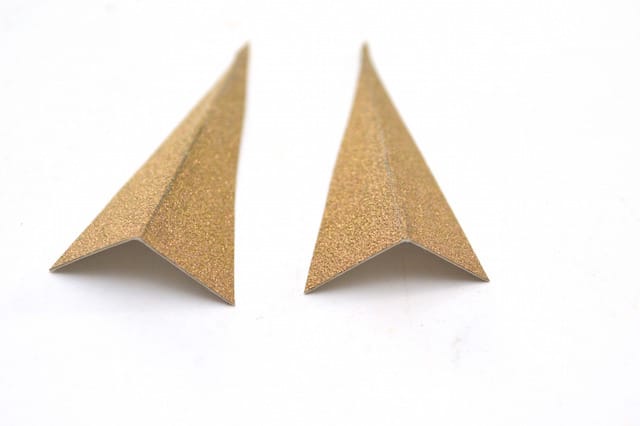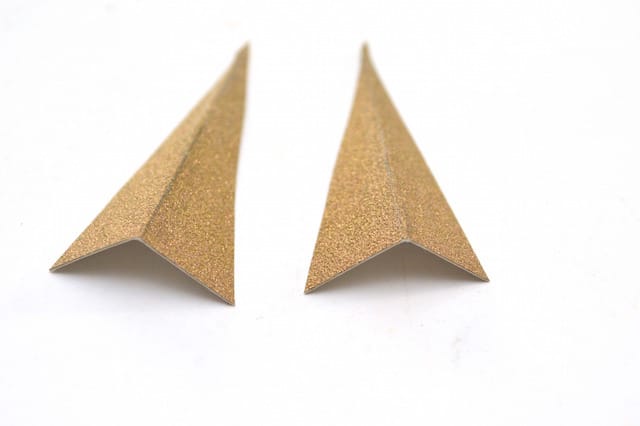 3. Fold each triangle in half.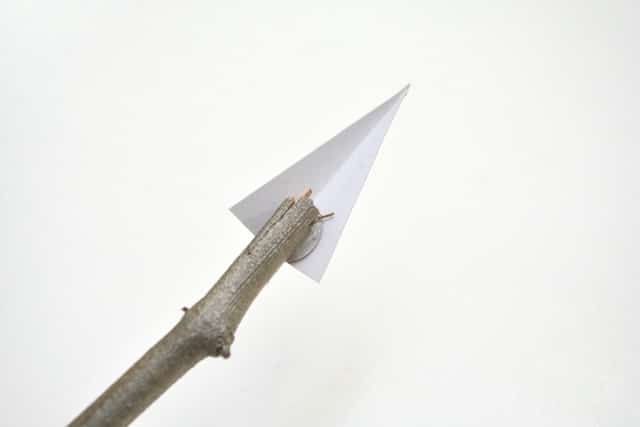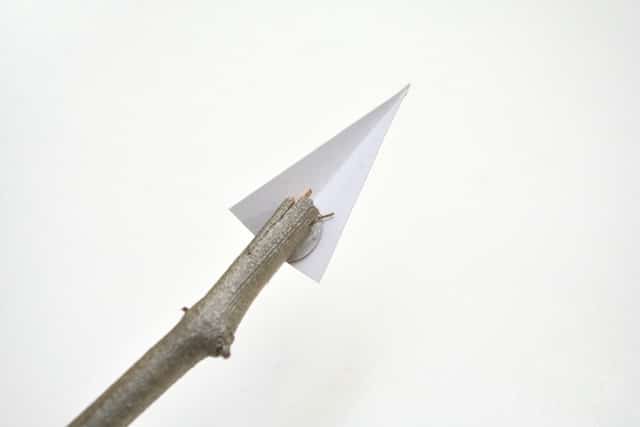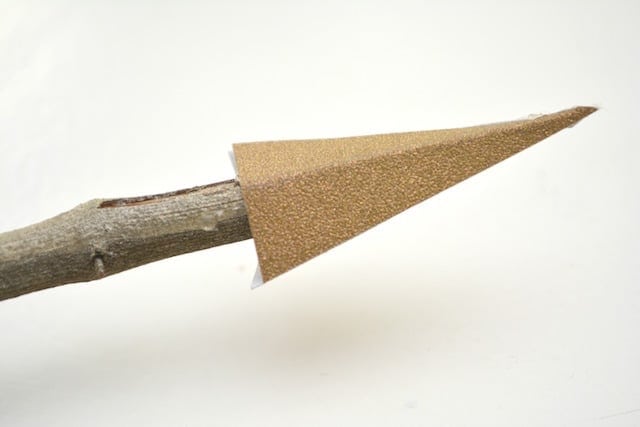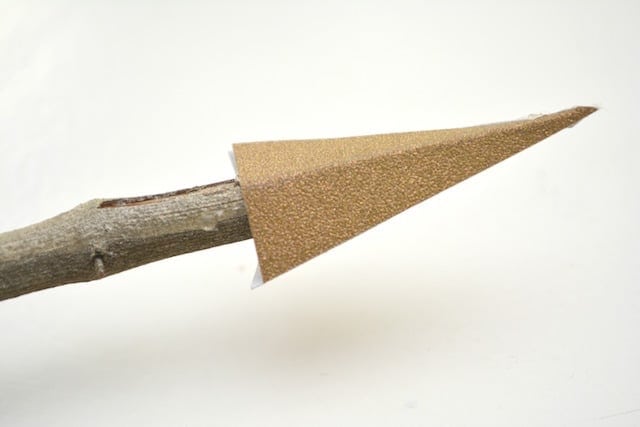 4. Glue one folded triangle to the bottom of one of your painted twigs, and then glue the matching triangle onto the other side of the bottom of your twig. This will form the point of your Cupid's arrow.
5. Trim down a feather to a length that you like according to the size of your twig. You will put this feather at the top of your arrow.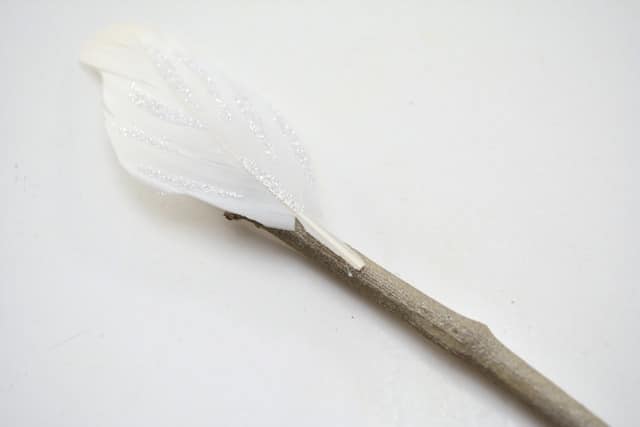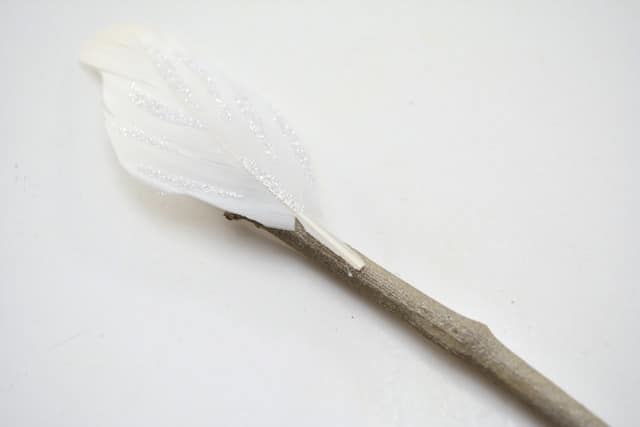 6. Gently hot glue the feather in place at the top of your twig and in line with the point of your arrow.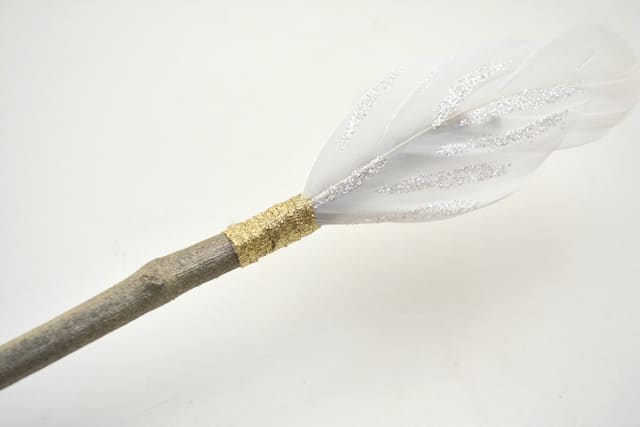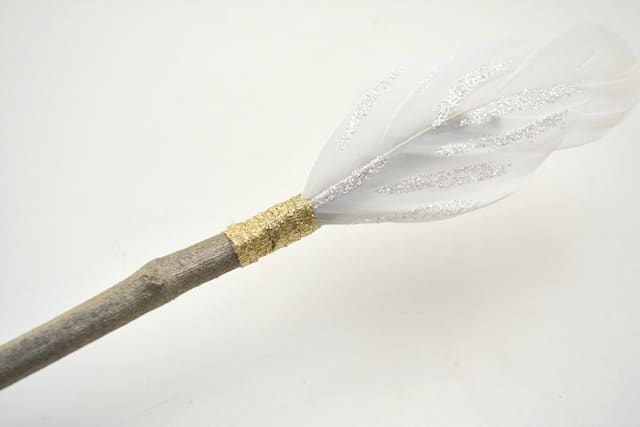 7. Wrap a ribbon of your choosing around the bottom of the feather to cover it completely. Secure the ribbon in the back of the arrow with hot glue.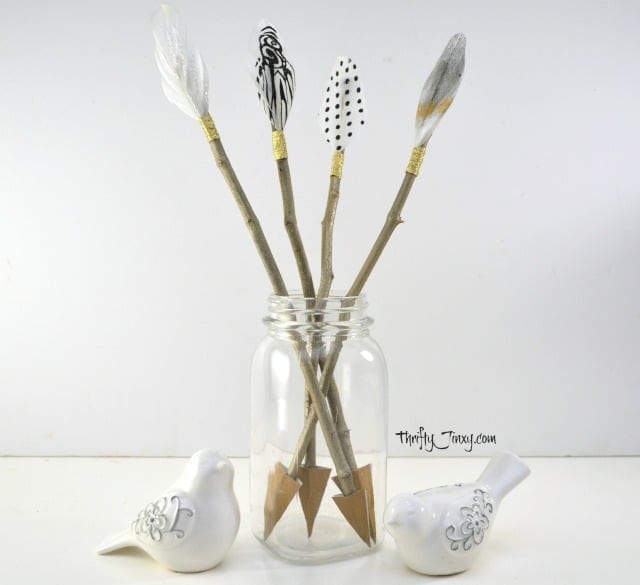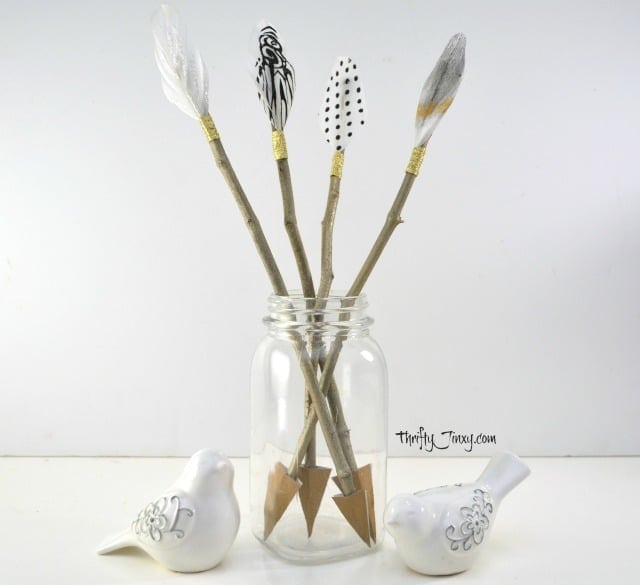 8. Display your finished arrows in a clear jar of vase.