A very cool thing about the movie TOMORROWLAND is that while it looks to the future, it also draws heavily on the past. The movie opens at the 1964 World's Fair and does an amazing job of recreating that era. Doing so wasn't an easy task and to make it as realistic as possible, the filmmakers turned to a very valuable source – the Walt Disney Archives.
While on the Tomorrowland Press Junket earlier this month, I had the amazing opportunity to go inside the Walt Disney Archives myself to see some of the items that helped inspire and support the film, as well as some things that were just pretty darn cool to see in person.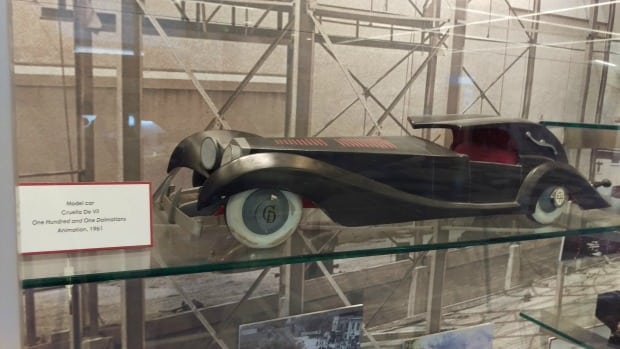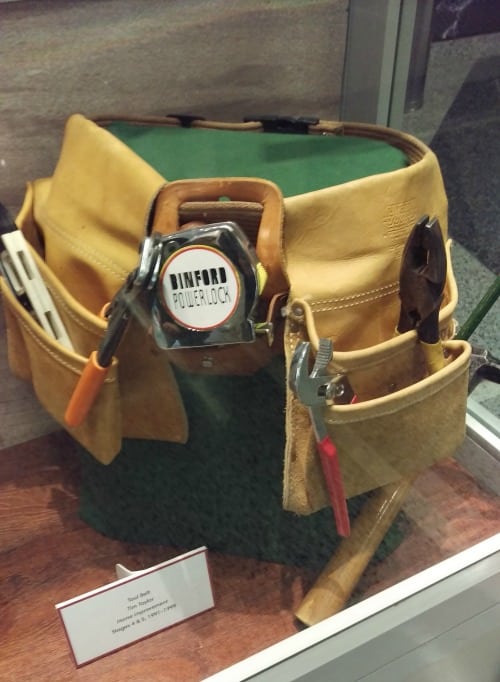 We started our visit in the lobby of the Frank G. Wells building at Walt Disney Studios. This is the 75th Anniversary of the Disney Studios in Burbank and so the display cases in the lobby had lots of history to draw from, including only pieces from productions filmed at that location. We saw things like Jack Sparrow's rings from Pirates of the Caribbean, a chimney sweep broom from Mary Poppins, Tim Taylor's tool belt from the ABC series Home Improvement and lots more. These cases are rotated every 6-8 months, always pulling different items from the archives.  Another section of the lobby featured cases containing items that were used by those on the lot while creating Disney productions. There are even items that spent time on the desk of Walt Disney himself. They have his phone, one of his razors, colored pencils and more.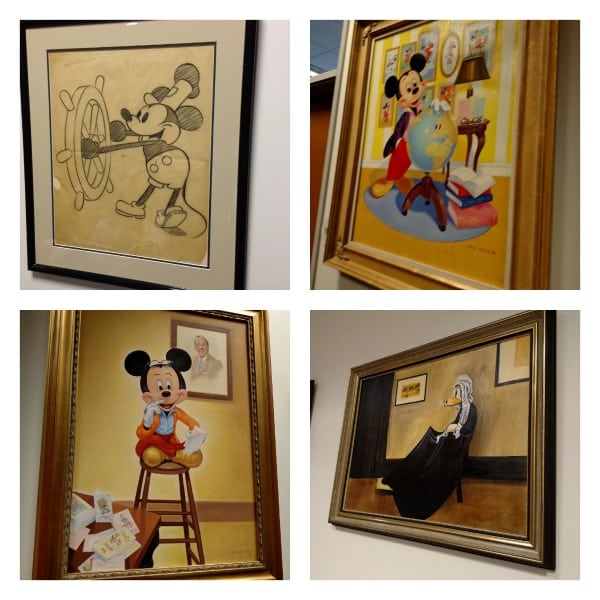 It was then time to move into the Walt Disney Archives Reading Room. Guiding us through our trip was Archivist Kevin M. Kern, whose knowledge  and love of all things Disney is quite impressive.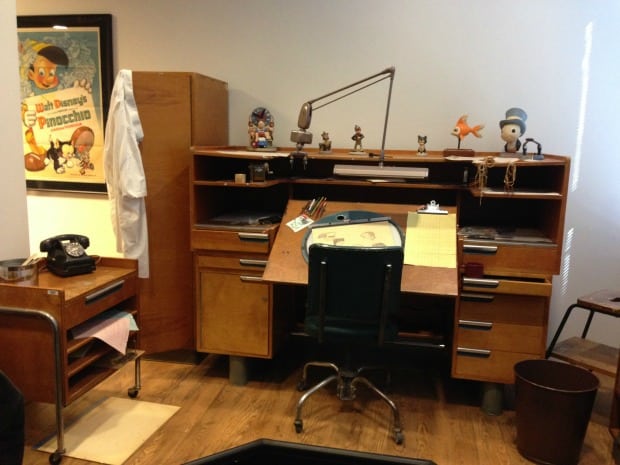 The first thing we saw in the reading room was a display of an animator's desk dressed to look like the artist is about to work on the film Pinocchio. It was complete with artist's models, sketch pads and the like.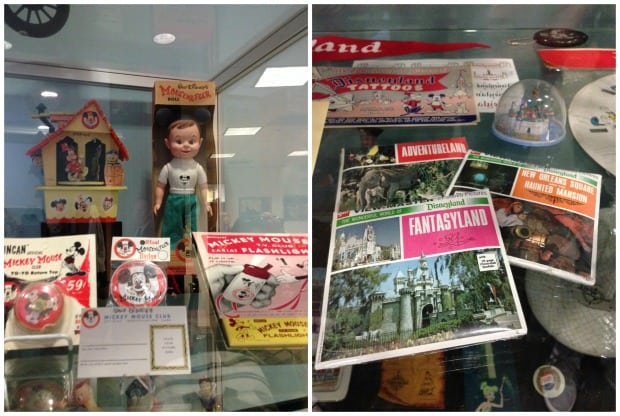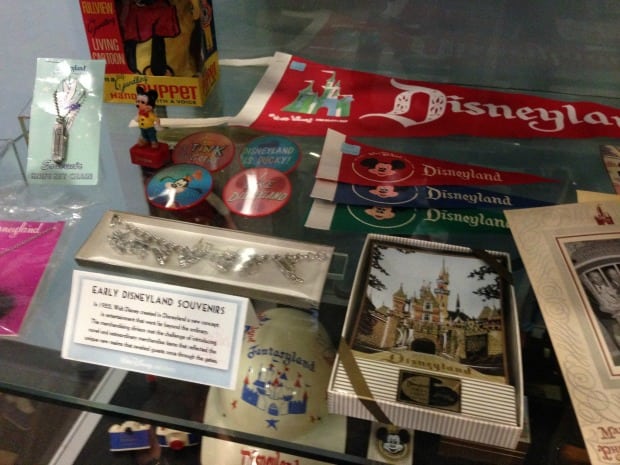 The next part was SO FUN! There were display cases filled with vintage Disney character merchandise. Until 35 years ago, most all Disney merchandise was licensed to other companies and there was such a wide range of products! The very first Mickey Mouse watch was in the case (complete in original packaging), a Donald Duck figurine with his original long bill, as well as very early Disneyland Park merchandise to commemorate this year's 60th Anniversary.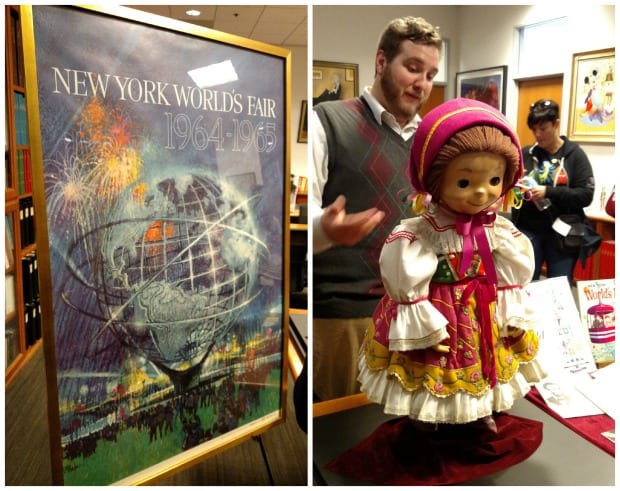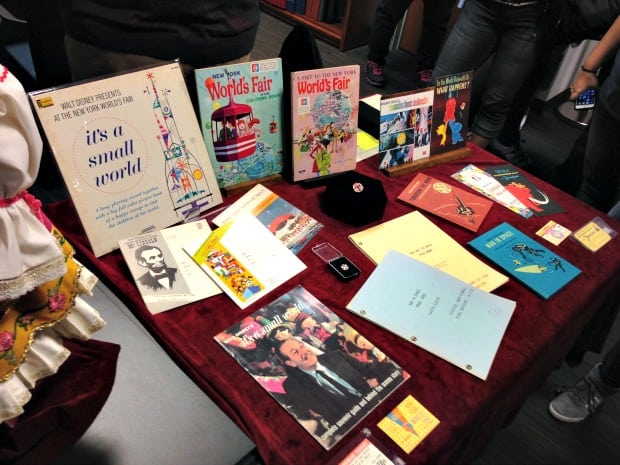 Then we got to see the actual Disney items from the 1964 World's Fair that helped inspire and guide the filmmakers in the creation of TOMORROWLAND.  These included an original poster advertising the fair with an image of the Unisphere, an original "It's a Small World" doll in Russian-themed attire, records that could be purchased as souvenirs, a monorail ticket and more.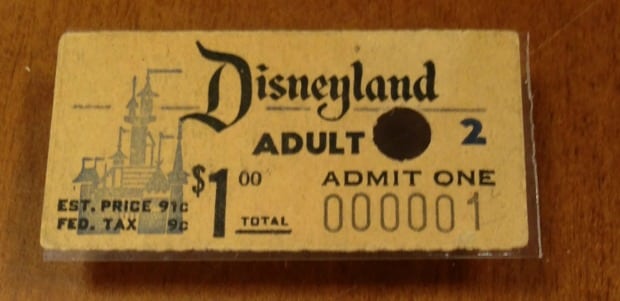 My favorite item in the Archives was the very first ticket to Disneyland ever sold. It was purchased by Roy O. Disney, Walt's Brother. Just imagine how exciting it would have been to enter the park on opening day 60 years ago!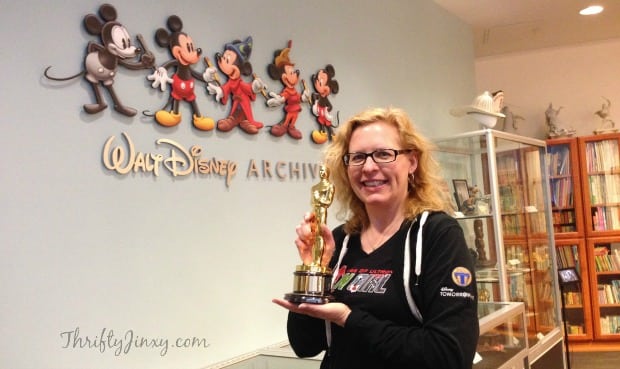 Before we left, I got an extra special treat. I was able to hold a real-life Oscar statuette! Considering I don't have much promise for winning one of my own, it was a thrill to hoist up its heavy weight for a picture.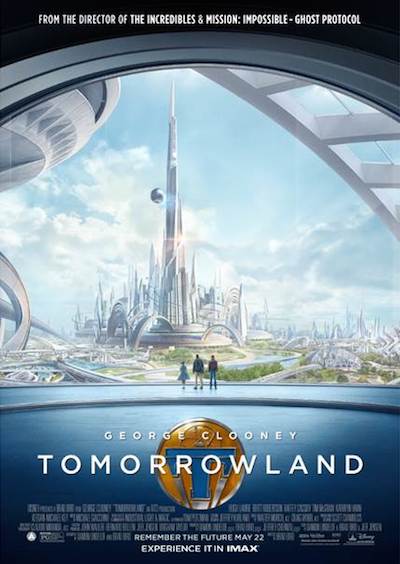 Like TOMORROWLAND on Facebook: https://www.facebook.com/DisneyTomorrowland
Follow Disney Pictures on Twitter: https://twitter.com/DisneyPictures
Visit the official TOMORROWLAND website: www.Disney.com/Tomorrowland
Sign up for TOMORROWLAND fan alerts!
TOMORROWLAND opens in theaters everywhere on May 22nd!