We are just one week away from the Dinotrux Netflix original series debuting exclusively on Netflix on August 14th. For the last couple of months I have kept under wraps that I had a chance to see the first two episodes of the series waaaaaay back in May when I visited DreamWorks Studios for the Dinotrux Media Day.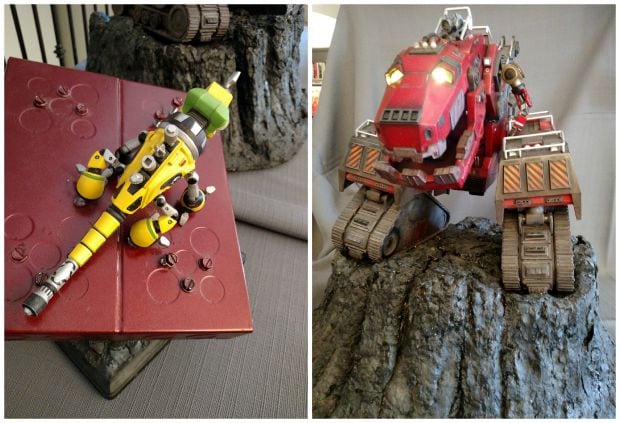 We packed a lot into that day meeting with lots of the creative geniuses involved in creating a brand new series. We got to spend a lot of time with executive producers Ron Burch and David Kidd. They have been working together for a long time, having first gotten their start on the 1998 CBS sitcom, The Closer. Their creativity goes a long way in making this fabulous world where giant creatures that are half dinosaur and half truck come to life. Their enthusiasm shines through and I think that plays a big part in why this show designed for the pre-school and early elementary-aged kids is still enjoyable for adults to watch as well.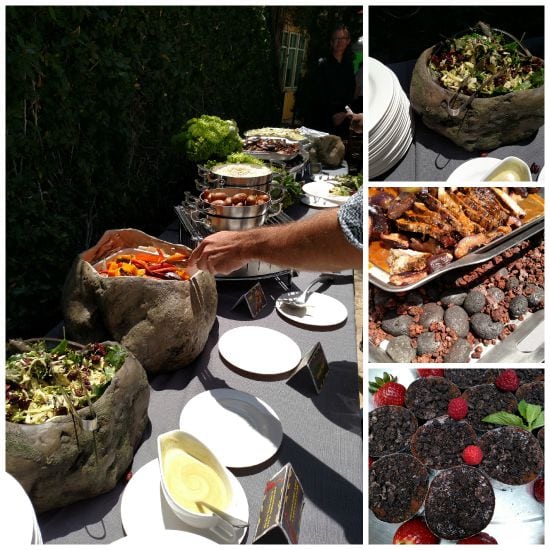 You probably know by now that one of my favorite parts of any event is the food. The folks at DreamWorks made the luncheon for this event EXTRA fun by creating a totally Dinotrux themed meal. The food was served in an around boulders just like Ty and his friends mine to find the ore that fuels them. To cap off the meal we even had fun ore candy and chocolate ore that we could scoop up just like Ty scoops up with his big shovel of a mouth.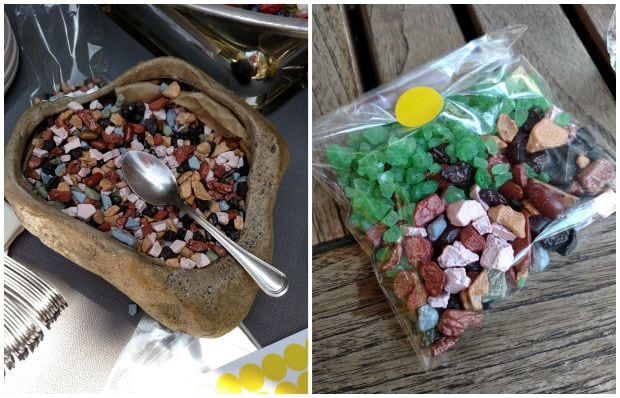 After lunch we also met with supervising producer Randy Dormans who told us all about Dinotrux characters design. It was fascinating to hear how much work goes into selecting the combinations of trucks and dinosaurs or tools and insects to create the wonderful characters that populate the world of Dinotrux. I can't wait for the upcoming episodes to see all of these characters in action!
Next week I will be back to share with you the highlight of my time at the Dinotrux media day. I will leave you one hint – I got in on the action myself!