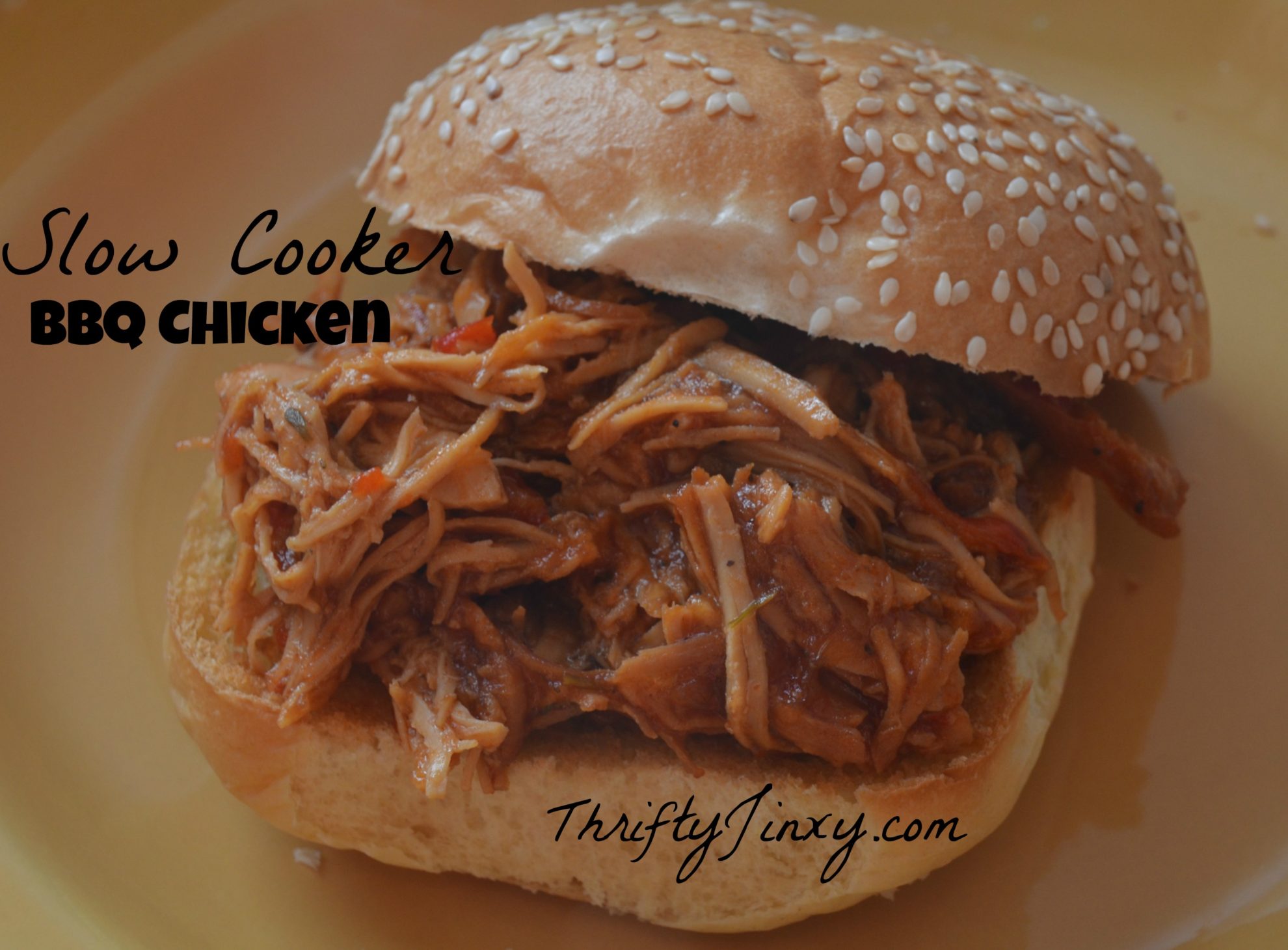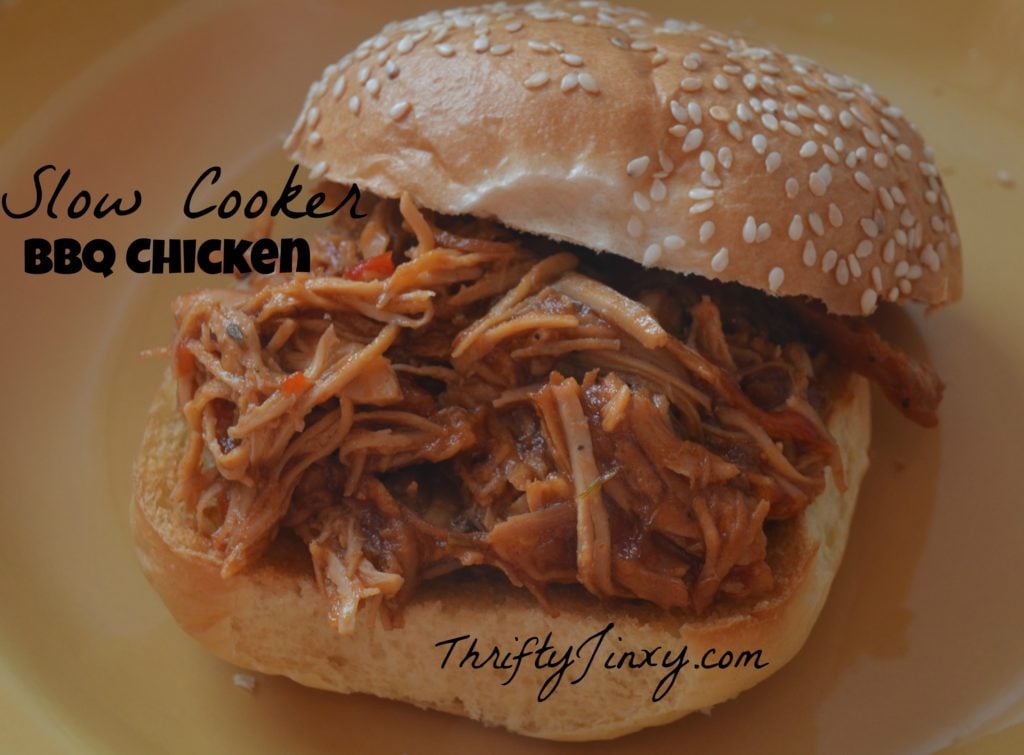 This delicious and easy slow cooker BBQ pulled chicken recipe is super quick to prepare. Spend less than 10 minutes getting it in the Crockpot in the morning and come home to a hot and yummy meal. As an extra bonus, it is healthy and low-fat too!
Easy Slow Cooker BBQ Pulled Chicken Recipe
2 pounds boneless chicken breast
1 small onion
1/2 red pepper
2 cloves garlic, minced
1/2 cup brown sugar
1/2 cups ketchup
2 Tbsp red wine vinegar
2 Tbsp water
1 1/2 Tbsp Worcestershire sauce
2 tsp ground mustard
1 tsp paprika
1 tsp salt
1/2 tsp black pepper
Optional: dash each of basil, thyme, oregano
Place chicken in bottom of slow cooker. Thinly slice onion and put on top of chicken. Thinly slice the pepper, cut the slices in half, and put in slow cooker. Toss in the garlic. Mix all remaining ingredients in a medium bowl, pour over chicken Cook in slow cooker for 3-4 hours on high or 6-8 hours on low. (I like to turn once or twice while cooking, but it's not necessary.) Use two forks to shred chicken. Mix chicken and sauce together again. Let cook an additional 15 minutes. Serve on toasted buns.