Why do I love my Cuisinart Multi-Cooker? The ability to brown, nonstick finish and other great features. Let me tell you more!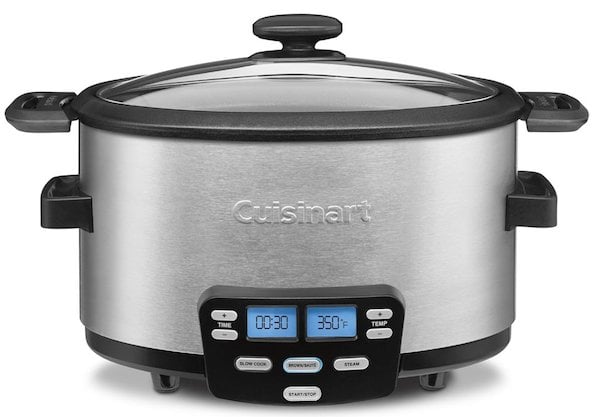 I am a BIG fan of the slow cooker. There is nothing easier than preparing a meal in the morning, let it cook all day and then come home to a nice, hot meal all ready to go.
The one thing that I didn't like about my slow cookers over the year is that if there was a food that I needed to brown before cooking it meant I had to start with another pan first and then transfer to the slow cooker.
Well, that is no longer an issue because I now have the Cuisinart 3-In-1 Cook Central Multi-Cooker. While this unit can cook just like a traditional slow cooker, it also offers the options to brown and to steam.
This browning feature is SO awesome! By starting the cooking process with the Brown/Sauté feature, you can first brown your meat right in the cooker without using another pan.
I recently used this feature to make crockpot meatballs and it worked like a charm! I have made meatballs in a traditional slow cooker in the past, but they don't get that nice brown outside.
With the Cuisinart 3-In-1 Cook Central Multi-Cooker I just formed my meatballs, turned the Multi-Cooker to brown/sauté for a short sauté to give them some color, and then covered the pot and switched to slow cook to leaf them cook through. Near the end I also added a brown sugar/ketchup glaze to the tops, which turned out perfectly.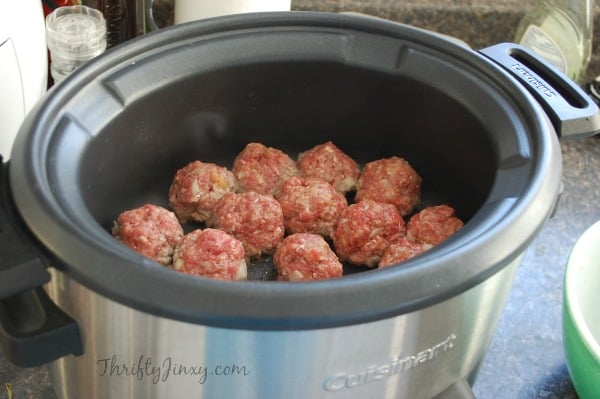 Another thing I really love is the nonstick quality of the inner pot. It is much easier to clean than any other slow cooker I have ever owned.
From the Manufacturer:
The Cuisinart® 4-Quart Cook Central® is a compact and convenient way for families to prepare everyday meals. It simplifies cooking by letting home chefs brown ingredients right in the unit before slow cooking. Preset function buttons and time and temperature controls offer Brown/Sauté, Slow Cook, and Steam options, making the unit perfect for a wide range of dishes, including sautéed or steamed vegetables, chili, macaroni and cheese, and even oatmeal. A 24-hour timer and automatic Keep Warm function ensure that a hot meal is waiting for the family whenever they're ready to eat!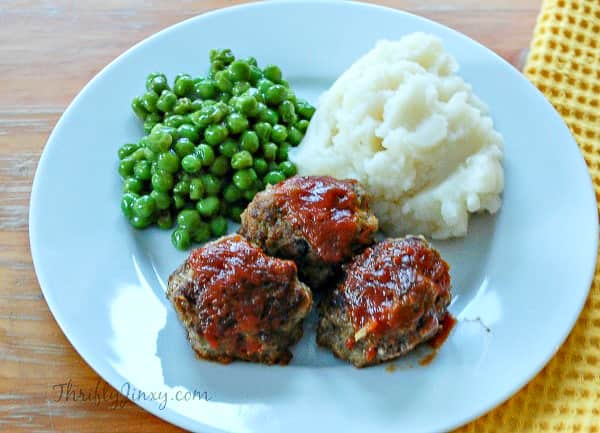 After my Cuisinart 3-In-1 Cook Central Multi-Cooker review, I can say that I'm a big fan. No longer do I need to dirty multiple pots – everything can be cooked right in the one unit – I love that!
I can't wait to experiment more with casseroles, stews and other dishes where browning before the slow cooking will yield better final results. And I haven't even tried that steam feature yet. That is definitely on the must-try list.